SITizen Quek Zheng Wei found a much bigger purpose than excelling in studies during his time in university – building connections with people from all walks of life.
It takes merely five minutes of conversing with Quek Zheng Wei to understand the 27-year-old's life goals. The undergraduate has a zeal for helping others and a calm confidence when he speaks about his studies, family and the challenges that come with them. These are a few of the strong qualities every leader possesses.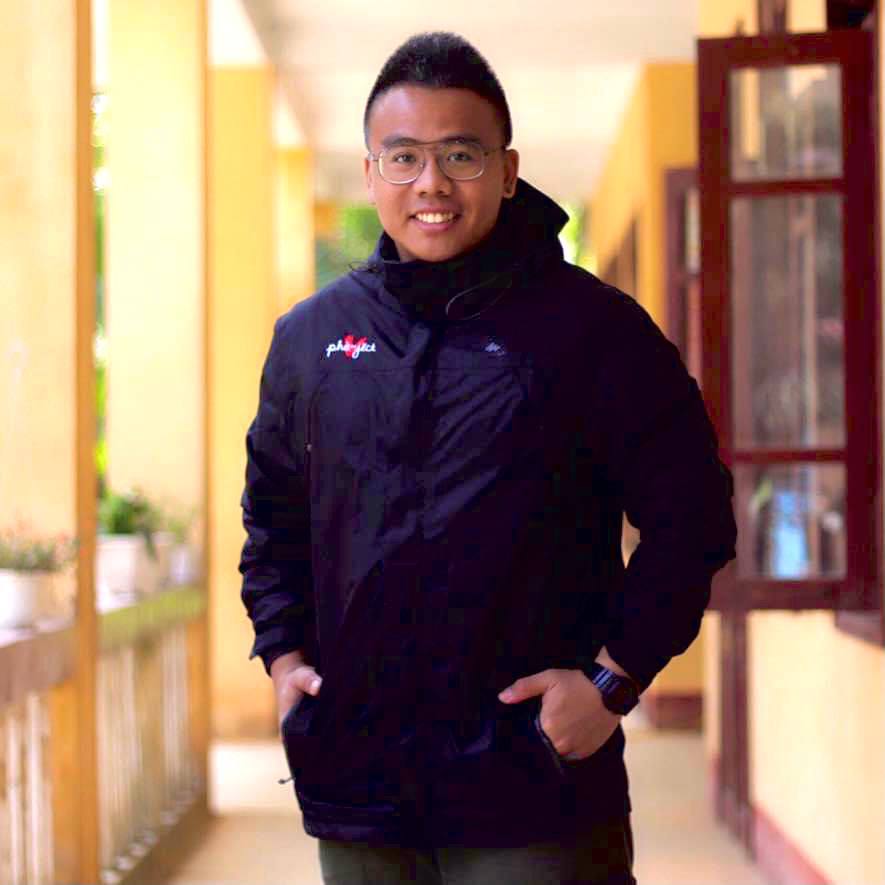 Quek Zheng Wei is currently a final-year SIE (Land) student. (Photo: Quek Zheng Wei) 
The future looks bright for the final-year Sustainable Infrastructure Engineering (SIE) (Land) undergraduate. Zheng Wei received a job offer as a Mechanical Engineer from Sembcorp Marine – joining the pool of many other final-year undergraduates who secure employment before they even graduate. It is something that SIT takes pride in, arming its students with the necessary industry skills and knowledge through applied learning and its signature Integrated Work Study Programme (IWSP).
Knowledge Outside of Classroom 
For 12 months, Zheng Wei was attached to SMRT as an engineer for his IWSP. He was in the maintenance team for the first eight months, and the management team for the remaining four months. Zheng Wei admitted IWSP was one of his most valuable experiences in SIT as he had a glimpse of ground-level and management work. His biggest takeaway was the emotional experience that came with the work attachment. 

"During IWSP, I interacted with co-workers who have been in the industry for more than 20 years. They did not just impart valuable knowledge relating to work; I also learned about their families and children. This helped me develop beautiful connections beyond work settings," said Zheng Wei. 

Academia and social interaction go hand-in-hand for the SITizen. Zheng Wei was part of Project Vietnam 8.0, the eighth incarnation of a community project that took place in Vietnam before the global pandemic struck. Amongst hundreds of applicants, Zheng Wei was handpicked with a few others to carry out charity work for less privileged children and youth in Vietnam. 

"My definition of Project Vietnam is creating memories and bringing joy to others. We taught children the values of sustainability by collecting old clothing and repurposing them as tote bags in creative ways. In return, these children taught me to be humble and to spend more time with my loved ones."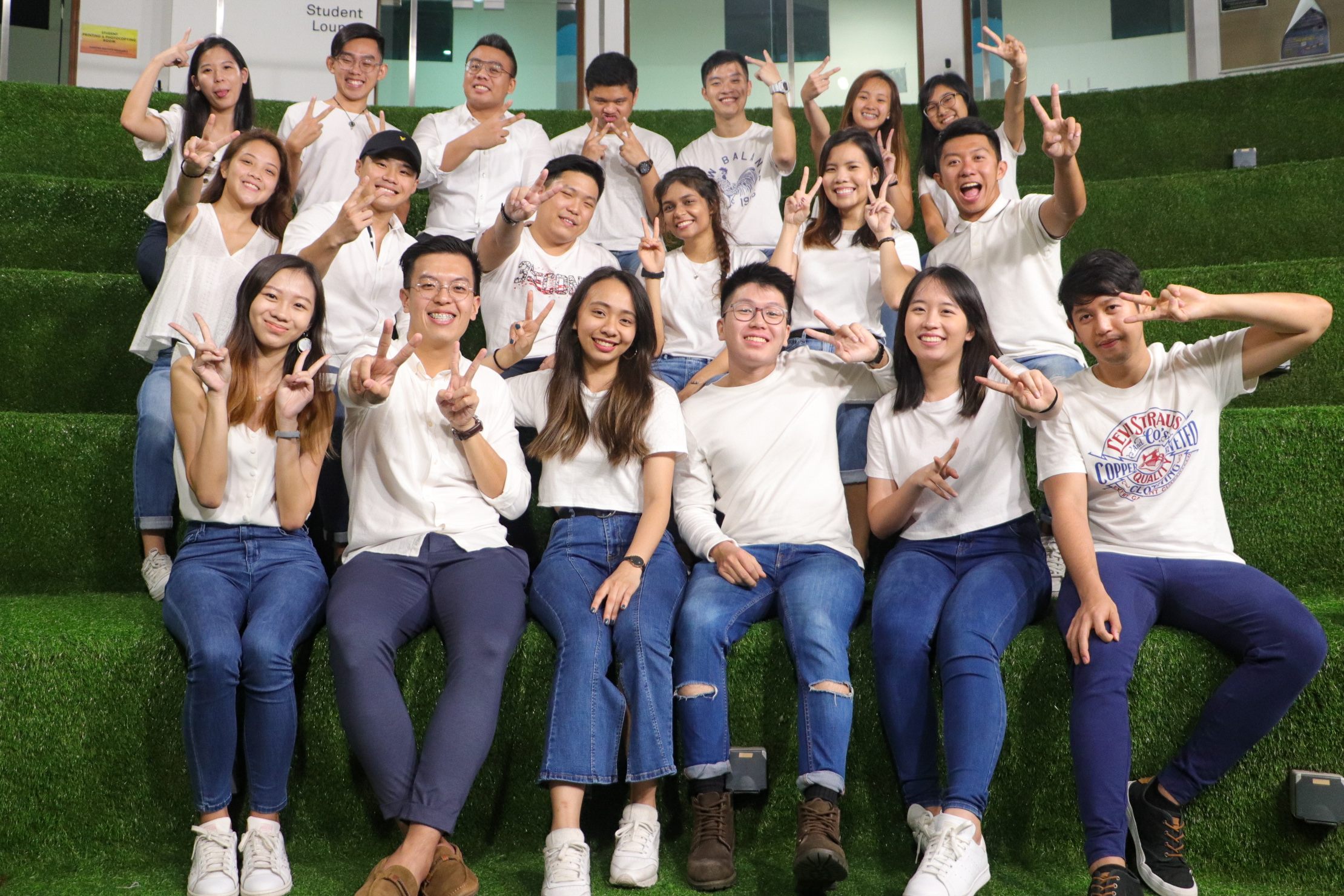 Zheng Wei (last row, third from the left) with his team who were involved in Project Vietnam 8.0. (Photo: Quek Zheng Wei)
Zheng Wei's passion for helping others also led him to become a member of SIT Vanguards , a group of experienced student leaders who aim to inspire and guide other student leaders, and the SITizen Ambassadors, who are the advocates for SIT. Not everyone makes the cut to be Vanguards; they need to possess the right traits to mentor their juniors, in addition to encouraging participation, commitment and engagement amongst the student community. 

A University for Leaders 

Through the Vanguard and SITizen Ambassador programmes, Zheng Wei found himself building the courage to explore leadership roles outside of classroom settings. He admitted that SIT has built an ideal environment for aspiring leaders to thrive as it embraces inclusivity in many forms – one of them being financial aid. 

"From time to time, the university reaches out to students, including myself, who require financial assistance. This is an area which many students are worried about. Fortunately, SIT provided me support through bursaries and donor awards," said Zheng Wei, who is also a SITizen Ambassador. 

Support from the Student Life Division has also been encouraging, as he reminisced the time when staff from the division surprised him at home to celebrate his 27th birthday. The lovely gesture alleviated some of the weight he had to bear relating to his family's health situation back then.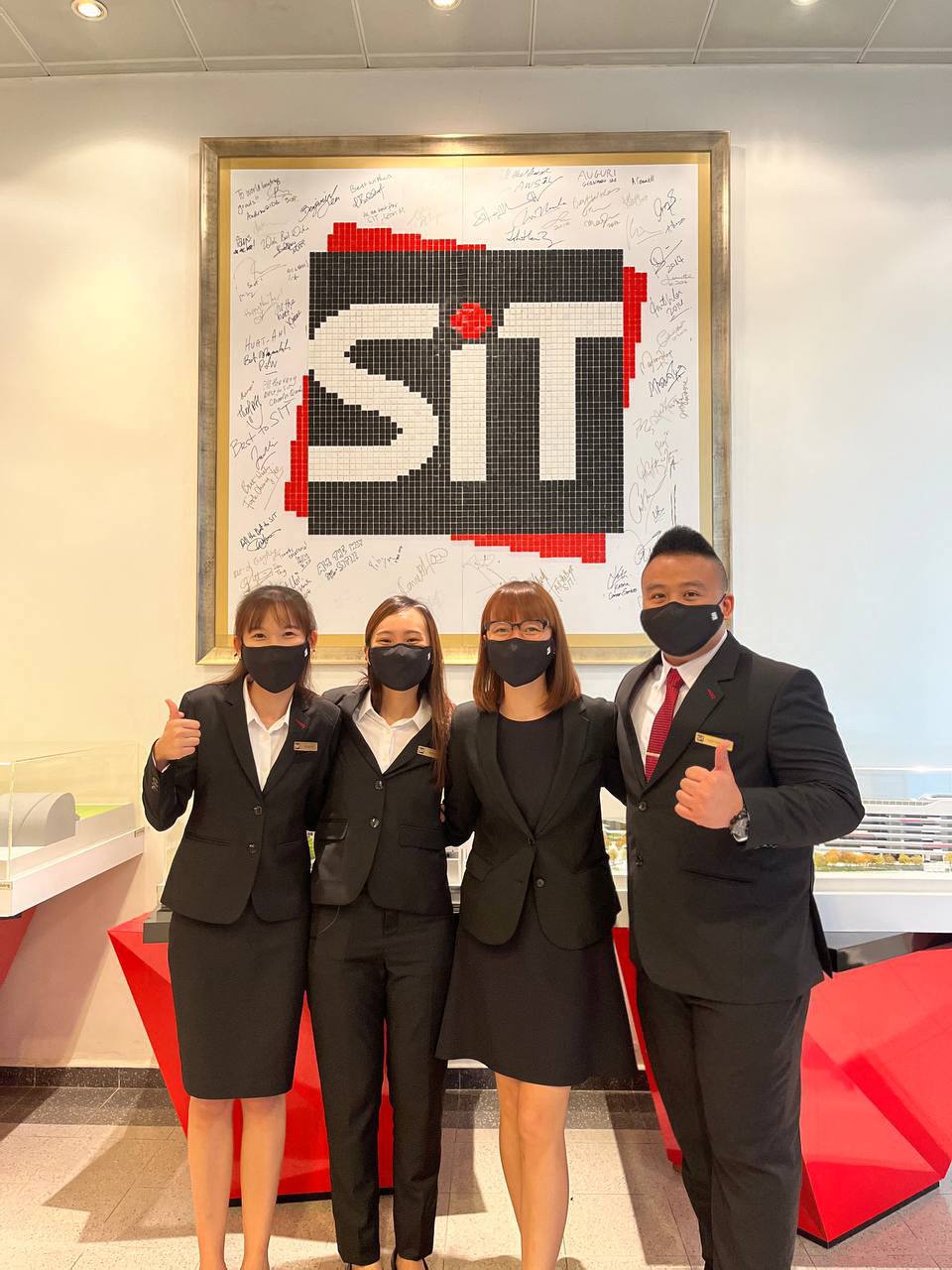 Zheng Wei attended the SITizen Ambassadors Investiture this year, a yearly event that installs SITizen Ambassadors to serve and represent the university through hosting networking events, as well as outreach and facilitation programmes. (Photo: Quek Zheng Wei) 

The undergraduate's willingness to seek support and guidance, paired with a never-say-die attitude, has helped him achieve some of his most significant milestones in life. Zheng Wei's journey to university wasn't conventional; he spent two years studying Aerospace Technology at ITE College Central before doing his diploma in Mechanical Engineering at Ngee Ann Polytechnic. Yet, this academic path has armed Zheng Wei with the perseverance and tenacity needed to succeed at the university level. 

When asked what advice he would give to students who have carved their own journeys to university, Zheng Wei said, "Have an open mind and learn from others – both the good and bad. Have a heart for the community, as that matters most no matter what you do. For those who aspire to be leaders, remember that it is important to constantly stay grounded and remind yourself about the purpose of your journey."