Programme Overview
The Bachelor of Food Technology with Honours* degree is a four-year direct honours programme jointly offered by SIT and Massey University. The programme offers a curriculum focussed on Food Product Technology, combining food science, food engineering and food business. This programme equips students with the fundamentals of food science and applied food technology skills required for a career in the food industry. Students will learn not only in the classroom but through practical laboratory and workshop sessions that focus on industry problems and solutions. Students will obtain hands-on experience in industrial-standard food processing plants. The lecturers are highly experienced researchers with valuable work experience in international food industries.
*Students who achieve a course GPA of 3.0 and above will receive an honours degree.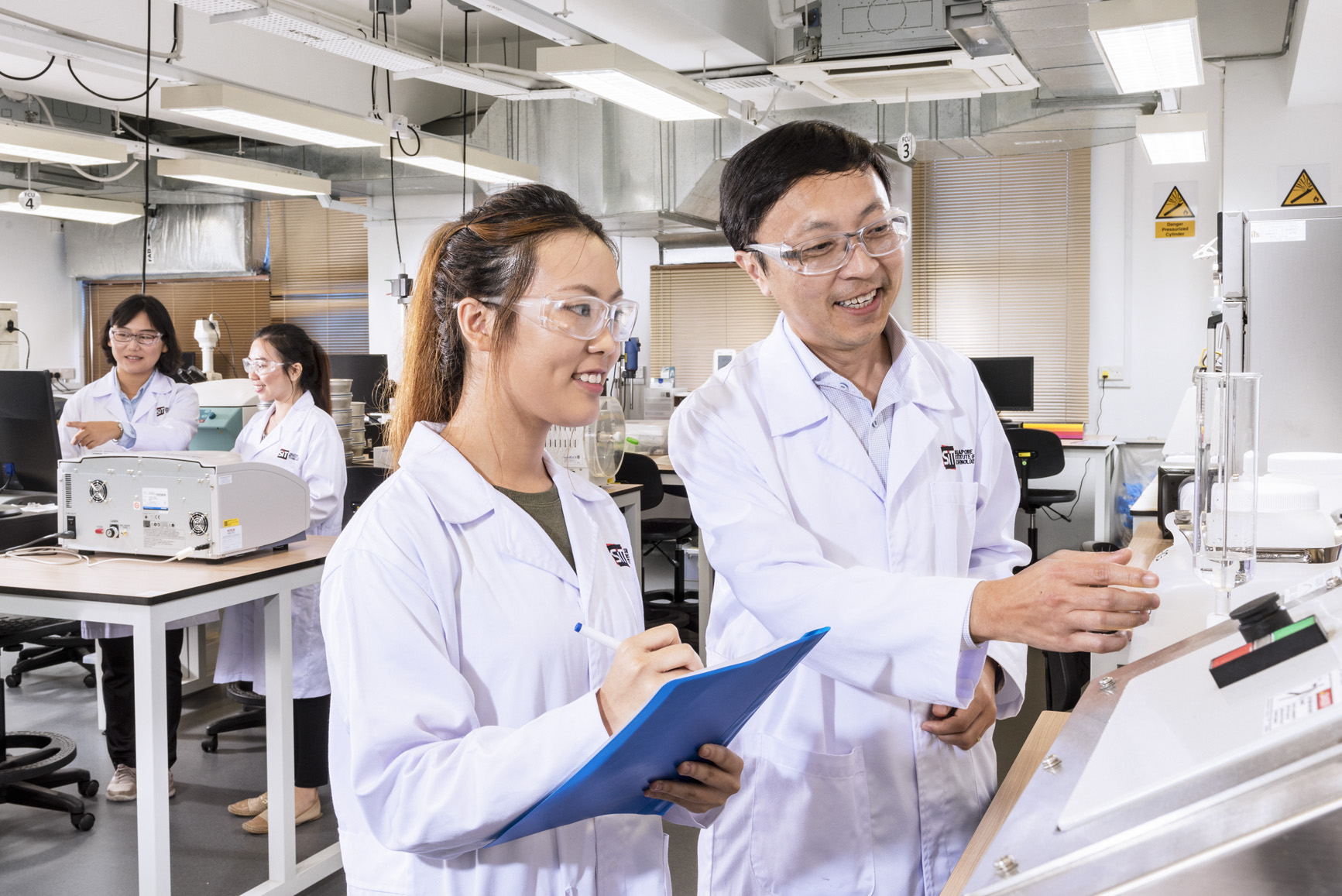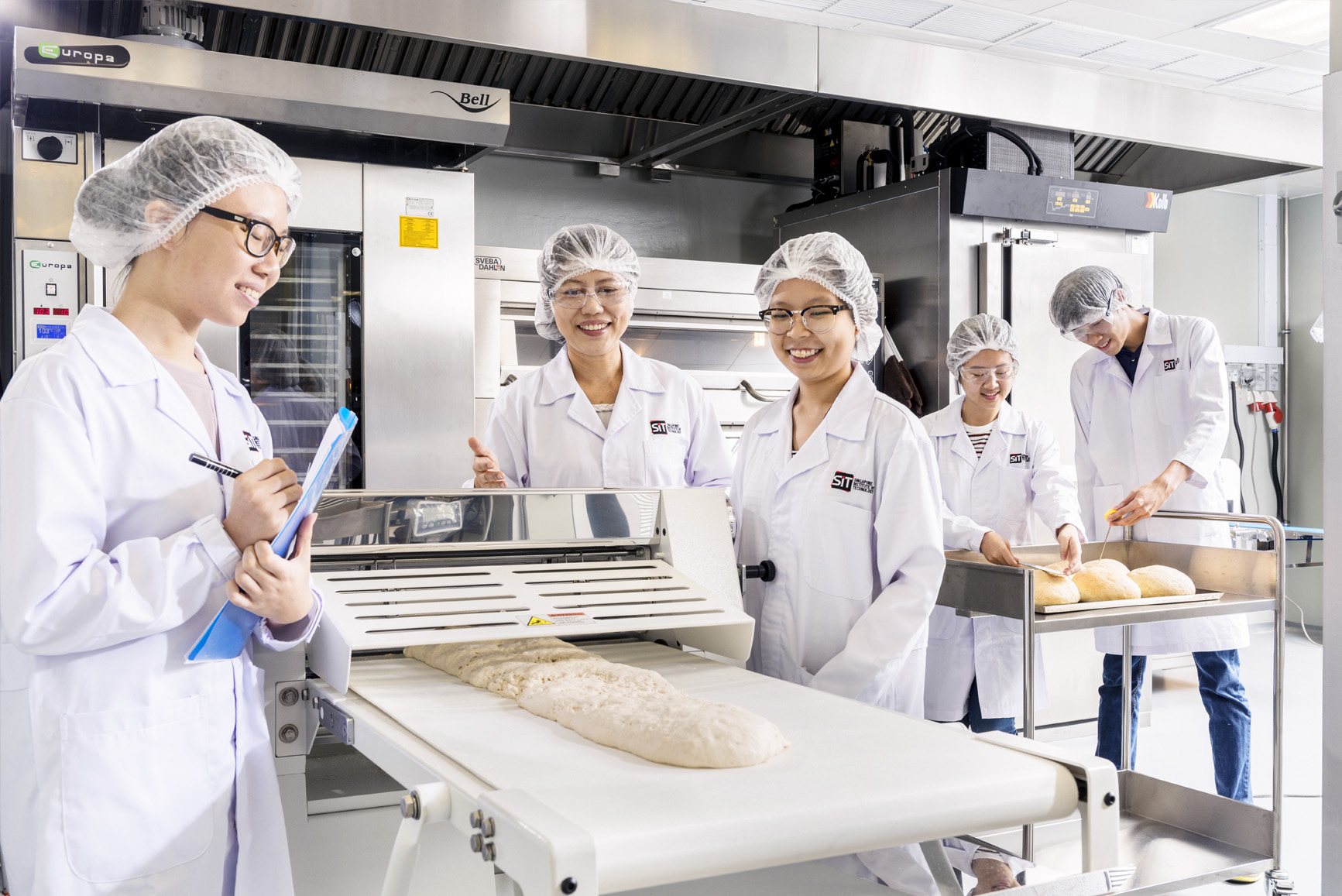 Food is vital to everyday life. The growing focus on health and well-being through food consumption is increasing. World economies are looking for new ways to add value to raw products. All these add up to excellent salaries, international careers and increasing demand for skilled food technology graduates.
World-wide, food development and manufacturing are recognised as crucial sectors in the global economy. This means an increased demand for graduates to fill vacancies. The SIT-Massey Joint Degree programme in Food Technology trains students to be innovators and agents of change in the food industry. Students will learn how to apply scientific and engineering principles, and recognise and create what is needed in the marketplace. They will also gain the entrepreneurial skills to bring new ideas to the consumer successfully.
Programme Highlights
Practise Food Technology from Day One
Modules are practical and applied, providing valuable hands-on experience in food technology from day one.


Balance of Science, Technology and Business
Students will gain an integrated understanding of food science and the way it is applied through technology and business in actual manufacturing scenarios


Problem-Solving
Students work on industry food science and technology projects including the development of safe, healthy, nutritious, environmentally friendly and sustainable solutions for different communities around the world.


Gain Work Experience while Studying
Students will gain 28 weeks of work experience under the Integrated Work Study Programme (IWSP) in the food industry, with the unique opportunity to work on industry projects and solve problems.


A Business and Management Focus
Students will develop a powerful mix of business and managerial skills applied to real industry projects, allowing them to develop and practise their professional strategies and skills, helping them succeed in their future careers.


Classes focussed on Problem-Solving
Unlike students in many other tertiary institutions, where they sit in large lectures, students in this programme will actively think throughout many practical sessions for applied learning.
Career Opportunities
This joint honours degree programme delivers confident graduates renowned for their ability to coordinate the development and introduction of new products, processes and packaging which are in compliance with legal requirements meeting safety, quality, nutrition, hygiene, cost and environmental need.
Students will embark on an exciting pathway leading to a wide variety of professions in the food industry, which includes: Food Technologist, Product Development Technologist, Process Engineer, Production Engineer, Flavour Technologist, Packaging Technologist, Quality Specialist, Food Safety Specialist, Sensory Specialist, as well as Food Microbiologist or Food Chemist. Students will also have the opportunity to further their studies in postgraduate research.