SIT's new BSc (Hons) in Digital Supply Chain programme aims to nurture talents that will lead the technological transformation of the logistics and supply chain industry.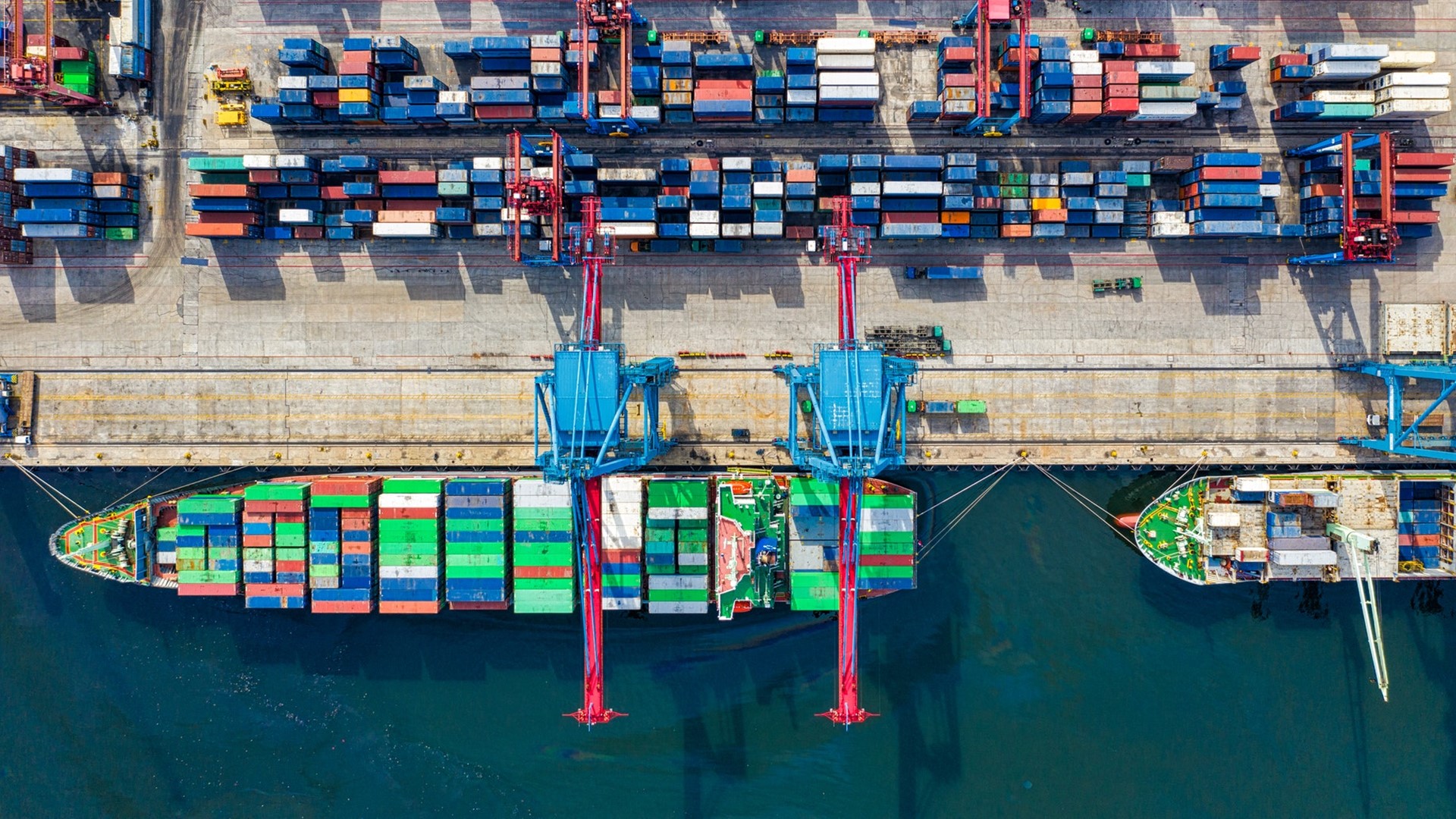 Are you looking for a career with loads of development opportunities where you'll be challenged each day with new problems to solve?
Welcome to the digital supply chain industry, where the digitalisation of logistics and supply chain is revolutionising the way we buy and consume things. With the click of a button, anyone is able to make a purchase online and track a shipment down to the exact warehouse.
Demands of the modern consumer have added pressure on logistics, especially the 'last mile' – the delivery of goods to their final destinations from a hub or warehouse.
Rethinking Supply Chains
To improve on last mile services, the supply chain sector has started to deploy Industry 4.0 technologies and incorporate tools for automation and digitalisation, such as artificial intelligence (AI), blockchain, the Internet of Things (IoT), and robotics. 
For instance, AI-powered delivery routing software helps determine the optimal mix of speed and cost-effectiveness when assigning a package to a courier, while predictive algorithms can anticipate warehousing and transportation bottlenecks before they happen. The net effect of all these innovations is that digital transformation in supply chain enables companies to facilitate smooth deliveries and ride out unforeseen events, such as the Ever Given incident.
The COVID-19 pandemic also exposed critical vulnerabilities in the global supply chain, the effects of which have rippled outward for months. Few consumers realise what goes on behind the scenes until products run out or there's a price hike.
As such, a career in the supply chain sector demands talents with skills such as software engineering, analytics, and pragmatic problem solving. According to a report by the Ministry of Manpower in October 2020, higher-value job roles such as Logistics System Engineer, Supply Chain Analyst, and Automation Specialist are increasingly in demand to meet the sector's evolving operating models and business needs.
To fulfil the manpower needs of this sector, the Singapore Institute of Technology (SIT) has responded with the launch of its Bachelor of Science with Honours in Digital Supply Chain (DSC) programme.
Linking Yourself to the Supply Chain
The three-year direct honours DSC degree programme focuses on fast-paced digital transformation of the logistics and supply chain sector. The aim is to provide a talent pipeline to lead Singapore's Industry 4.0 transformation. 
The programme is designed in consultation with key industry players, including ST Logistics, YCH Group, and the Singapore Logistics Association, which has a pool of more than 600 members, ranging from small and medium enterprises (SMEs) to multinational corporations (MNCs). 
As part of its applied learning pedagogy, SIT incorporates an eight-month work attachment – known as the Integrated Work Study Programme (IWSP) – into the curriculum. The IWSP is an integral feature of all SIT's degree programmes, where you undertake relevant work during your course of study – an approach that instils a mindset of 'learning by doing' to enhance your industry-readiness. You will also be working on your capstone projects in collaboration with the IWSP employers, based on topics or problems relevant to the industry. 
This means that by the time you graduate, you would have accumulated extended real-world experiences through working on industry-focused projects. 
What You Will Learn in the DSC Programme
The DSC programme is designed to be interdisciplinary, so you will gain valuable training and knowledge in designing digital supply chain solutions, software engineering, as well as systems and project management. 
The programme offers in-depth training in three focus areas:
Supply Chain Management to equip you with knowledge and skill sets in designing digital supply chain solutions.
Information and Communication Technologies (ICT) which form the bedrock of foundational computer science and software engineering, essential for mastery of digital skills.
Systems Engineering to train you to conduct systems modelling, simulations, and managing digital supply chain integration projects.
As the programme emphasises emerging technologies required for integrated systems in the digital supply chain, you can expect to tackle modules like Supply Chain 4.0, E-Commerce Logistics, Cyber-physical Digital Twins in Supply Chain, Machine Learning, Industry Internet of Things (IIoT), and Data Analytics. 
Be Part of the Supply Chain Transformation
If you love a challenge, this is the best time to join the supply chain industry. Job roles awaiting graduates include Supply Chain Solutions Engineer, Supply Chain Analyst, Data Scientist, Software Engineer, and Business Process Analyst. 
Get a head start in building an exciting career with the Bachelor of Science with Honours in Digital Supply Chain programme, which starts in September 2022. Applications for admission to SIT close on 19 March 2022. 
Visit https://www.singaporetech.edu.sg/admissions to find out more.
This article first appeared in Campus.