Two teams of SIT alumni bag top three at The Big Foodivate. (Left picture; from left) Syahirah, Vivian, Filzah and Liang Jun won first; while (right picture, from left) Kai Chin, Xin Hui and Hui Lin came in third.
Two teams of SITizens recently emerged first and third in the Functional Nutrition category at the first edition of The Big Foodivate Challenge, a pitching competition for young local talents to propose solutions in line with Singapore's '30 by 30' goals – to achieve 30% food security by 2030.
The Big Foodivate Challenge was organised by Big Idea Ventures and in partnership with several organisations including UNDP, the Straits Clan, A*STAR and NUS Enterprise. A total of 50 teams, comprising 98 individuals, submitted pitches across three categories: Protein Alternatives, Functional Nutrition, and Food Waste/Loss and Sustainable Packaging. Both teams of SITizens beat 15 other teams in the Functional Nutrition category to emerge among the three finalists to present their ideas to a panel of judges via video conferencing.
Where Health and Taste Meet
Zeal Foods, comprising SITizens Nur Filzah Nadiah, Yeon Liang Jun, Nur Syahirah and Lin Hui Fang Vivian, emerged champions of their category with their product idea on protein spreads that incorporate healthier and natural ingredients. The solution was refined from an existing idea that the team had already embarked on during their final year of undergraduate studies.
The focus on functional nutrition in protein spreads stemmed from a survey the team did amongst the elderly. They found that the elderly tend to prioritise breakfast and typically consume spreads with other high energy complements. The team, therefore, kept their product idea focused on two flavour options that the target market is already familiar with – 'otah' (savoury) and 'kaya' (sweet). Various iterations and market tests were done to ensure that the taste and texture were satisfactory, all the while ensuring that ingredients were kept healthy.
As these SITizens had already embarked on full-time jobs, they shared that the time constraints faced to revive the project and prepare the pitch were some of the key challenges faced. "However, we were very excited to be able to propose an innovative product idea, and hope that it can inspire food technologists to continue fulfilling Singapore's nutritional needs locally," said Nur Filzah.
A Big Idea Ventures spokesperson echoed these sentiments. "We loved that Zeal Foods product skew was very clear, and that it was suitable for local tastes, leveraging on the existing popularity of otah and kaya. With both savoury and sweet options, their products cater to a wide range of tastes, and the fact that it is soft and easy to chew makes it ideal for the elderly target market. We were also impressed by the tests they had already done with their target demographic."
The team walked away with a cash prize of $2,500 as champions in their category.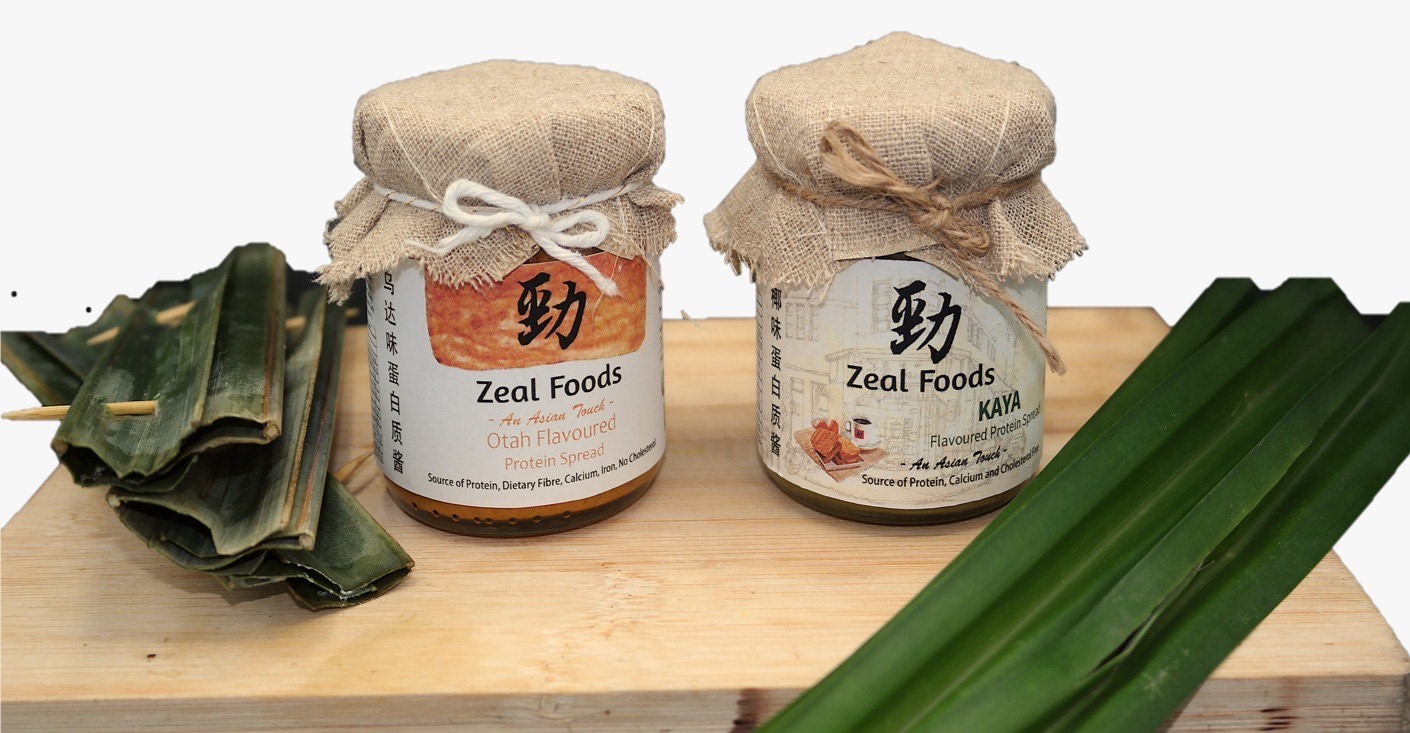 The otah- and kaya-flavoured spreads created by Syahirah, Vivian, Filzah and Liang Jun.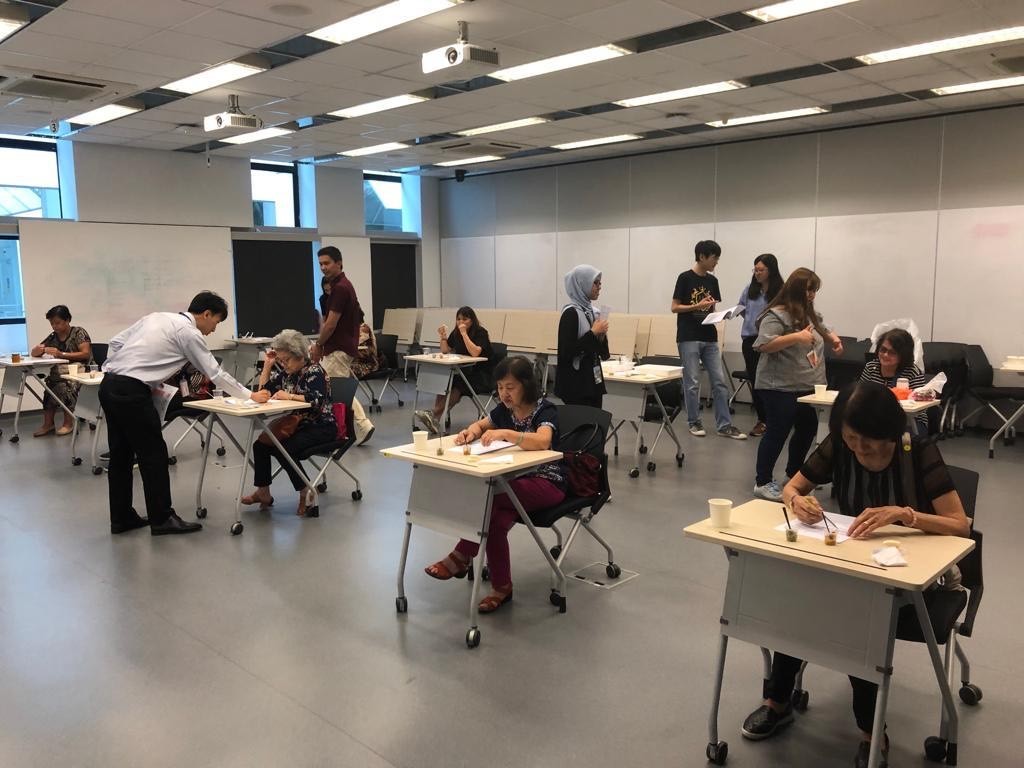 Market tests were done with the elderly, who found the spreads tasty.
From Purees to Palatable 3D-Printed Food
Coming in third in the same category was Futuristic Foods, comprising SITizens Loh Hui Lin, Seah Xin Hui and Tan Kai Chin, who proposed 3D-printed soft, solid food for those with chewing difficulties.
To create food that is palatable, visually appetising and nutritious for the elderly, the SITizens embarked on a comprehensive food product design process that started from surveying the needs and preferences of the elderly. They then developed the final product that not only looks good but tastes good, and designed the packaging themselves. The purees and condiments are stored in a single, perforated packaging which can be used as a refillable piping bag for the 3D printer cartridges.
"We want to help those who experience chewing and swallowing difficulties enjoy their food through a properly curated, nutritious, pureed meal. We hope that our idea can be adopted by hospitals and nursing homes so that patients' nutrition intake and eating experience can be improved," said Hui Lin.

The pureed chicken rice meal which can be 3D printed, aims to improve the meal experience of senior citizens with chewing difficulties.
The project also clinched two other awards – a merit award at the 13th Biomedical Engineering Society Scientific Meeting in the undergraduate category in 2019, and a Bronze at the Institution of Engineers Singapore Innovation Challenge for the Community last year.
Kudos to both teams of SITizens for their achievements and for flying the SIT flag high!