Starting today, Trimester 1 of the new academic year 2020/21 will be in full swing!
Following several months of home-based learning and controlled access to the campus, SIT is pleased to welcome its students back on campus for face-to-face classes, CCAs and various activities. Such classes and student activities are limited to no more than 50 persons in a venue, with safe management measures in place.
"At the heart of it, a university is a social environment for students to engage and grow. Hence, it is crucial that we find a balance between resuming activities and ensuring the safety of both students and staff," said Professor Tan Thiam Soon, President, SIT.
To prepare for the safe reopening of the campus, SIT has been hard at work to step up the cleanliness of the premises, implement health screening in all campuses, and to put in place various other safe management measures. Other than more frequent cleaning of classrooms, labs and common areas by the cleaners, students are encouraged to do their part by wiping down the areas they have been using after classes or after use.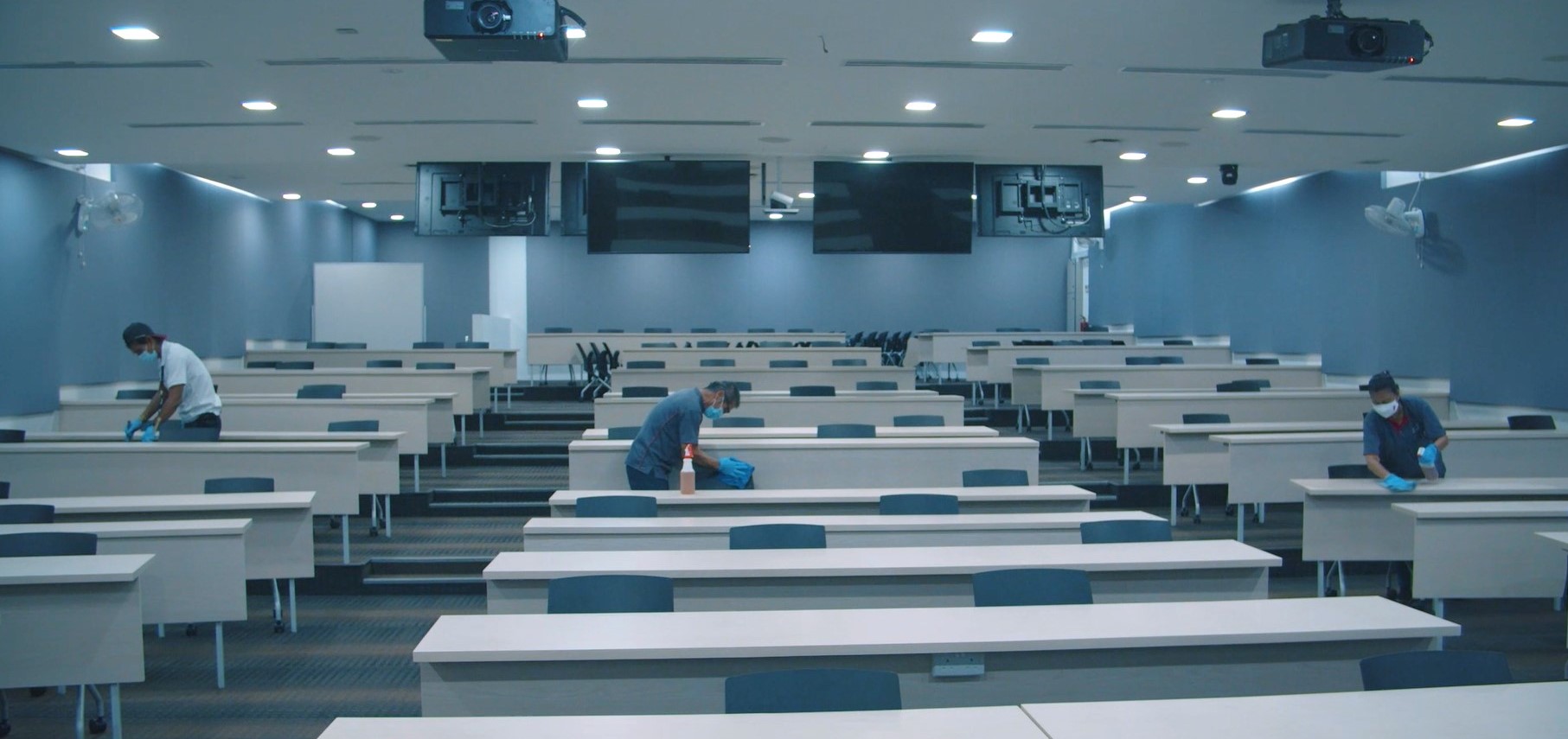 Cleaners hard at work to ensure the cleanliness of the premises.
Notices and friendly reminders in the form of wall and floor stickers have also been placed throughout the campuses, to prompt everyone to practise safe distancing and good personal hygiene: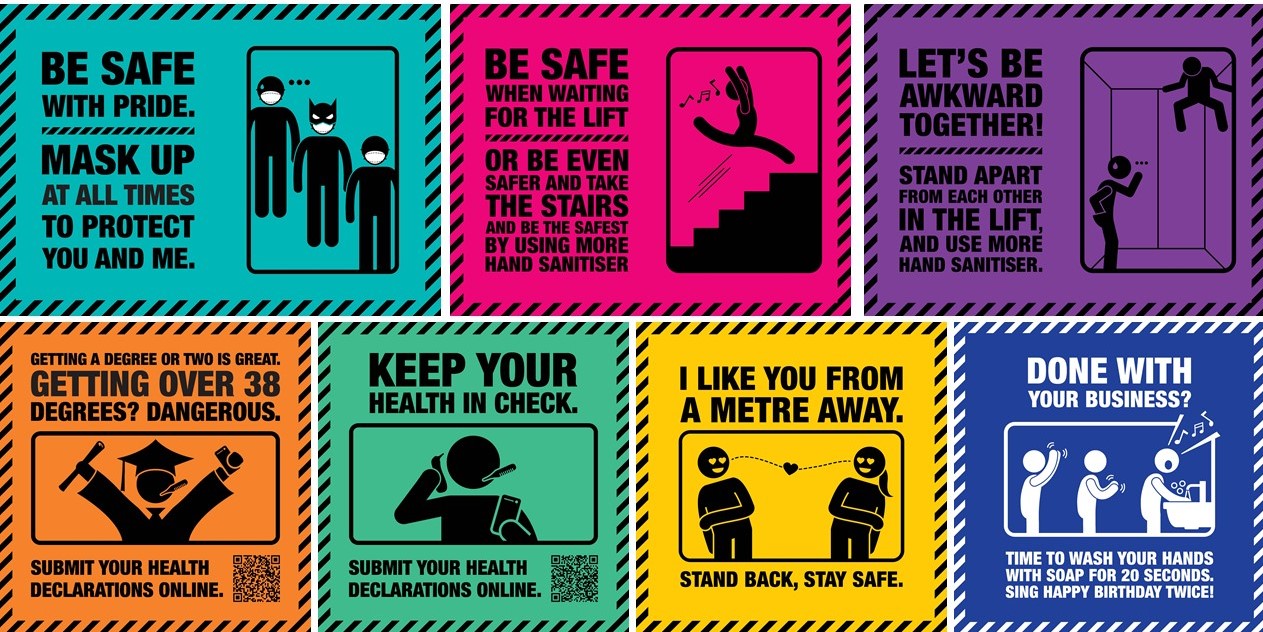 To minimise risk of transmission on campus, a team of Safe Management Officers (SMO) and Safe Distancing Ambassadors (SDA) have been deployed to help everyone keep to the safe management measures.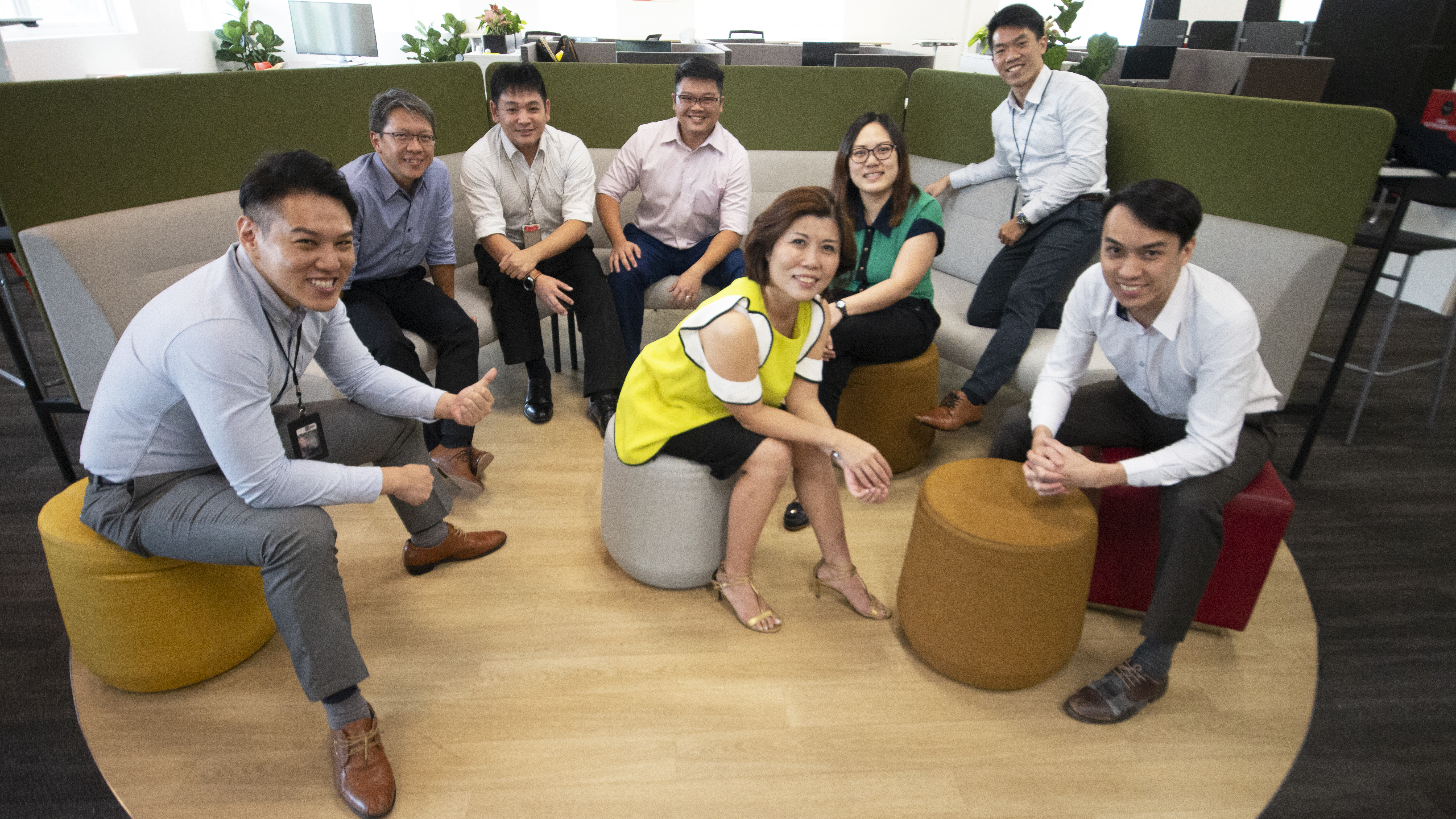 "As a staff with SIT's Safety & Health division, I wear the hat of a SMO to ensure that the required safe management measures are fulfilled. The past months have been challenging but it's heartening to witness the university being united in purpose. We came together for a common goal – and that is to ensure a safe environment for everyone," said Danny Lum, Senior Manager, SIT (far right in picture).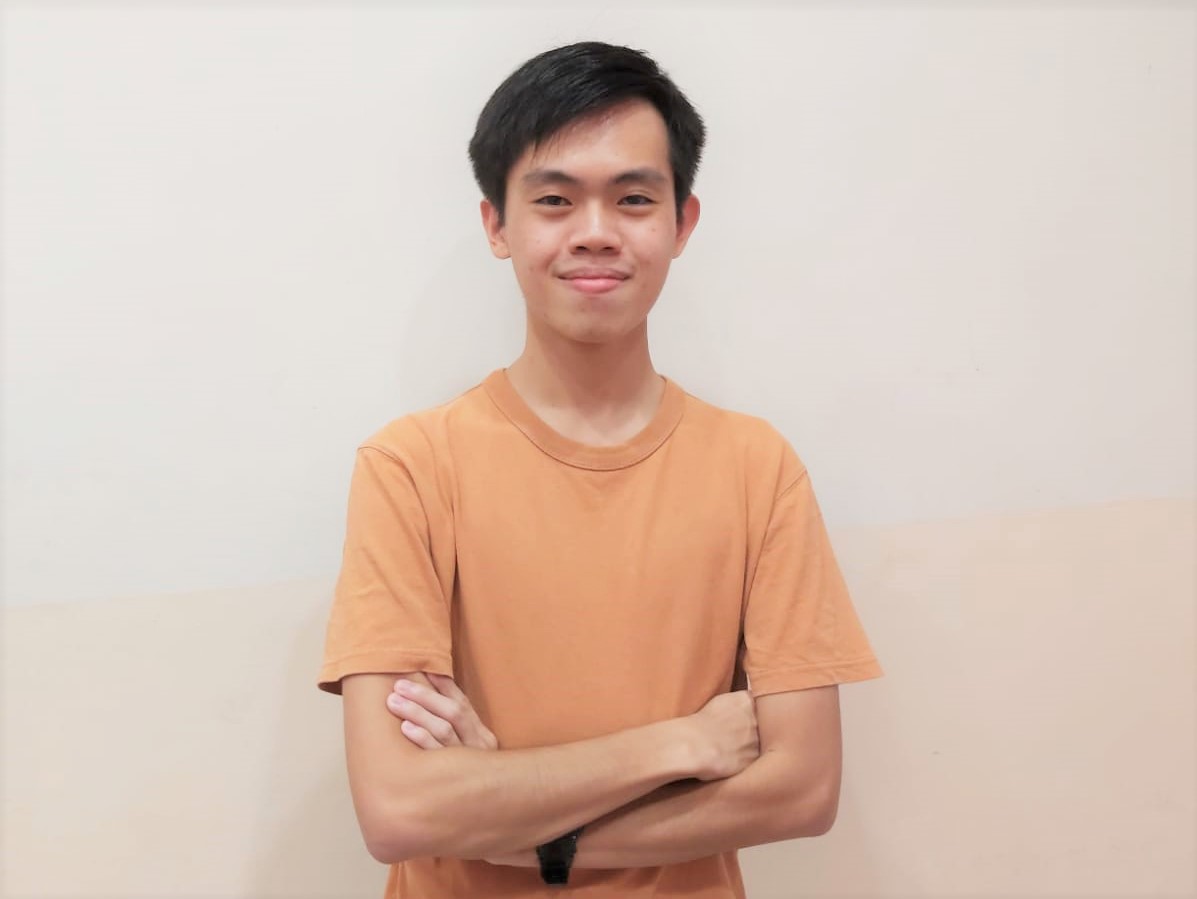 "My experience as an SDA was interesting! Singapore had just exited from the Circuit Breaker when I got deployed to SIT@Dover. Along with my fellow SDAs, we had to learn on the go, and encourage those on campus to abide by the measures and processes implemented," remarked Sean Goh, a Year 1 student in the Dietetics & Nutrition degree programme, who has just ended his three-month stint as an SDA at SIT@Dover.
"My experience was made better, thanks to the commitment of both staff and students. I was also inspired to see how the university continuously made improvements to the safe measures it already has in place."
We welcome Sean and all SIT students and staff back on campus and look forward to everyone's cooperation to keep the campus safe!