●       New 'Term-In Term-Out' (TITO) modality for emerging economic sectors of Applied Computing (Fintech), Digital Supply Chain, and Robotics Systems
●       Strengthen sustainability education with a micro-module, new Minor in Environmental Sustainability, and refreshed Built Environment degree programmes
●       AY2023 admissions open from 10 January to 19 March 2023
●       SIT Open House 2023 on 14-15 January 2023 at Suntec Singapore Convention and Exhibition Centre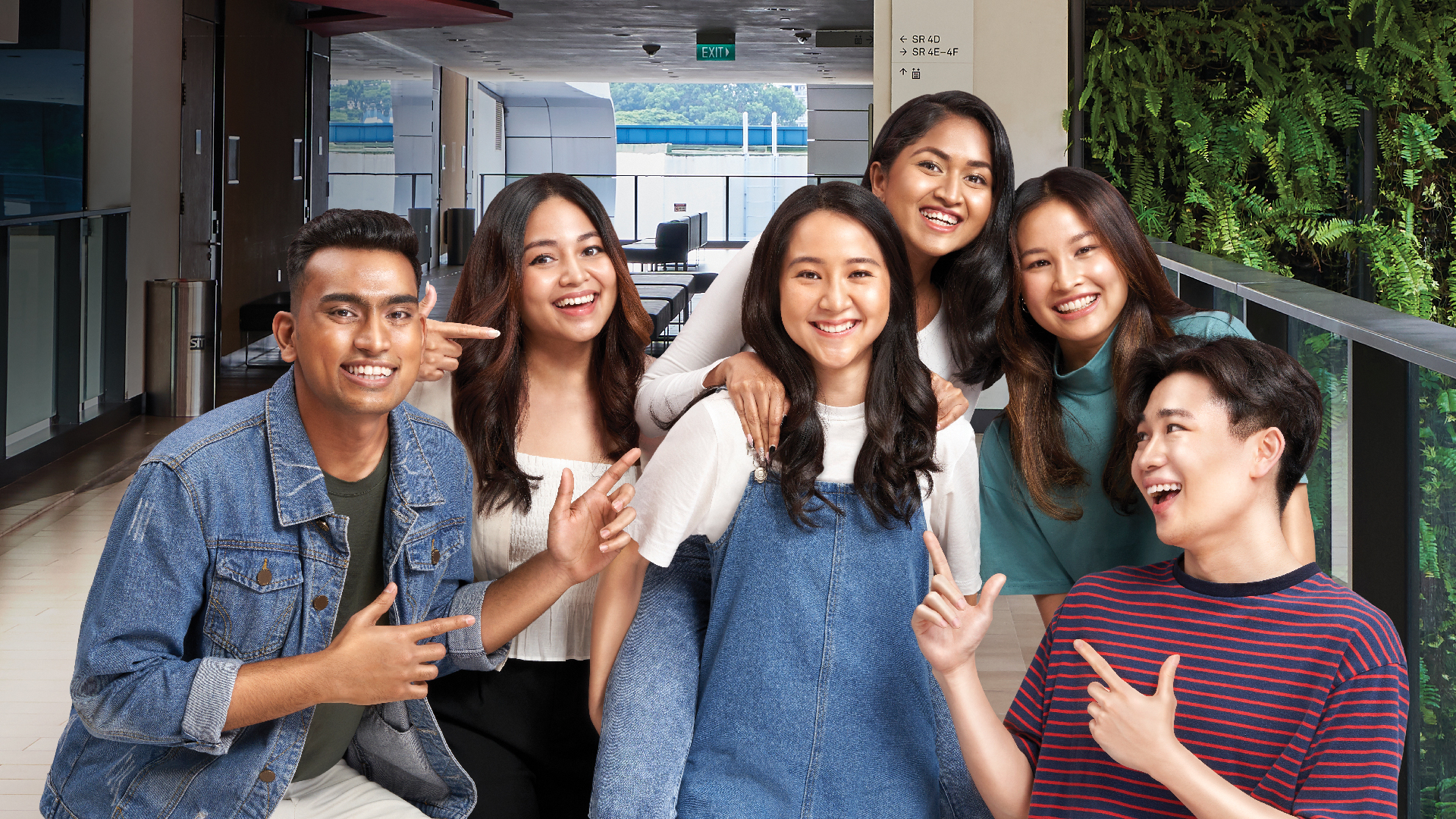 Deepening its commitment to applied learning, the Singapore Institute of Technology (SIT) will roll out more programmes with Term-In Term-Out (TITO) pathway in Academic Year 2023 (AY2023), where students spend at least a trimester every year in the workplace.
Strengthening Education Offerings through 'Term-In Term-Out' (TITO)
In AY2022, SIT introduced the new TITO pathway, where students alternate their time between the university and the workplace every year. At the end of their undergraduate studies, students would effectively have spent nearly half of their time learning in authentic industry settings, without extending the duration of their degree programme. At the same time, sponsoring companies will be able to green harvest talents in an area of high demand.
Since 2022, the university has secured the commitment of 15 companies for three degree programmes in Applied Computing (with Fintech specialisation), Digital Supply Chain, and Robotics Systems. These companies will provide work placements for students throughout the course of study.
"As Singapore's university of applied learning, SIT has grown from strength to strength in nurturing an industry-ready workforce to drive Singapore's future growth," said Professor Chua Kee Chaing, President, SIT. "The TITO pathway exemplifies the foundation of our applied learning pedagogy that is 'learning by doing', and we believe that this will give students a stronger head-start to the working world by exposing them to the latest industry developments, business intricacies and work cultures."
All programmes with TITO pathway require students to work on capstone projects in collaboration with industry partners, in addition to their job scope while attached to the sponsoring companies. More details on the TITO pathway are available in Appendix A.
Interested applicants can apply for programmes with TITO pathway during the AY2023 Admissions Exercise.
Grooming next-gen stewards of sustainability
Propelled by the national sustainability agenda of the Singapore Green Plan 2030, there will be a greater need for knowledge and skill sets in sustainability within the workforce, especially with the green economy being earmarked as one of the three growth areas for Singapore.[1]
SIT recognises its role in building capability for sustainability efforts with the introduction of:
Minor in Environmental Sustainability
In AY2023, SIT will launch a Minor in Environmental Sustainability for undergraduate students of selected programmes, such as the Bachelor of Engineering with Honours in Electrical Power Engineering (EPE) degree programme.
            2. Micro-module (MM)
Introduced in AY2022, all Year 1 SIT and SIT-joint degree undergraduates will receive a baseline sustainability education through a compulsory MM that prepares students with the fundamentals of sustainable development. The MM also supports the further learning of sustainability-related modules and projects undertaken in subsequent years. The sustainability education in SIT is created involving the industry and local agencies in ensuring its relevancy and futureproofing.
"As concerns about climate change grow, sustainable development is an increasingly important agenda for economies worldwide – especially for an island state like Singapore," said Professor John Thong, Deputy President (Academic) & Provost, SIT. "We are committed to empower SIT graduates of various disciplines to have an edge in advancing environmental sustainability for organisations, industries, and the nation."
Supporting Transformation in Built Environment and Engineering Systems
In a highly urbanised city like Singapore, the built environment has an important role to play in sustainable development as buildings account for over 20 per cent of total national emissions.[2] Information and computing technology are also projected to consume up to 20% of global energy demand by 2030, with microelectronics manufacturing accounting for most of its carbon footprint.[3]
Land transport and microelectronics manufacturing are critical industry sectors in the next phase of Singapore's economic transformation. With the transformation of the built environment and engineering systems comes a demand for new skills, thus necessitating the continuous refresh of SIT's degree programmes to be relevant for students:
Bachelor of Engineering with Honours in Sustainable Built Environment (SBE)
Bachelor of Engineering with Honours in Engineering Systems (ESE)

Previously offered as:

Bachelor of Engineering with Honours in Sustainable Infrastructure Engineering (Building Services)

Previously offered as:

Bachelor of Engineering with Honours in Sustainable Infrastructure Engineering (Land)

Curriculum changes to the programme:

Specialisation electives in Integrated Facility Management and Green Building Design

Additional Environmental Sustainability modules with an enhanced focus in Sustainable Urban Systems

Curriculum changes to the programme:

Specialisation electives in Land Transport and Microelectronics Manufacturing

New optional minor in Environmental Sustainability
The name change and additional Environmental Sustainability modules for both degree programmes will be in effect from AY2023 onwards.
AY2023 Admissions Exercise
For AY2023, SIT will offer 39 undergraduate degree programmes, of which 21 are SIT-conferred, 14 are joint degrees, and four are offered by overseas university partners. SIT also offers four postgraduate degree programmes and four industrial postgraduate degree programmes.
Visit https://www.singaporetech.edu.sg/undergraduate-programmes for the full list of degree programmes. Applications for admission to SIT in AY2023 open from 10 January to 19 March 2023 at https://www.singaporetech.edu.sg/admissions/undergraduate.
Open House 2023
SIT Open House 2023 will be held from 14 to 15 January 2023, 10 am to 6 pm at Suntec Singapore Convention and Exhibition Centre, Level 3, as well as online.
Featuring talks and panel discussions by SIT professors and staff, as well as hands-on workshops and classes, SIT Open House 2023 offers prospective students and their families the chance to discover the university's suite of degree programmes and experience how SIT provides a holistic applied learning education.
Those interested can peruse the events calendar and register their interest to attend SIT Open House 2023 at https://www.singaporetech.edu.sg/openhouse/.
Appendix A: TITO Pathway
Undergraduates of the Bachelor of Science with Honours in Applied Computing with a specialisation in Fintech, launched in AY2022, will spend a total of 16 months of industry exposure throughout their three-year undergraduate studies. The robust model allows enhanced learning whilst not extending the length of the degree programme. The TITO model has garnered support from AIA Singapore, DBS Bank, Infosys, Oversea-Chinese Banking Corporation (OCBC), Prudential Singapore, Standard Chartered Bank and United Overseas Bank (UOB).
Students of the Bachelor of Science with Honours in Digital Supply Chain programme, also launched in AY2022, will spend 12 months throughout their three-year undergraduate studies, in partnering logistics and supply chain companies. The work-study attachments include a module on 'Warehouse and Transportation Systems', which involves real-world learning in an industry environment that is integrated into their work. Sponsoring companies include Khoo Teck Puat Hospital, Kuehne+Nagel, Markono, SingPost, ST Logistics, Venture Corporation and YCH Group. In addition, DSC students will also attend classes at SCALA (Supply Chain and Logistics Academy) located at YCH Group for half a day per week, taught by industry experts.
In AY2023, SIT will roll out the TITO pathway in partnership with Siemens for the Bachelor of Engineering with Honours in Robotics Systems degree programme. The mode of learning will deepen graduates' knowledge and skills for the advanced manufacturing sector, such as robotics systems development, systems engineering, and artificial intelligence (AI). Such skill sets will enable companies to build Industry 4.0 capabilities. Demand for these skill sets is growing, due to the rapid rise in robotics, machine learning and the Internet of Things. SIT and Siemens will also work together to bring on other companies to participate in the programme, as well as co-develop the curriculum, recruitment strategies and assessment frameworks. Students will spend 16 months out in the industry over the course of their four-year undergraduate studies.
---
[1] Skills Demand for Future Economy. https://www.skillsfuture.gov.sg/skillsreport
[2] Singapore Green Building Masterplan. https://www.mnd.gov.sg/our-work/greening-our-home/singapore-green-building-masterplan
[3] https://www.mti.gov.sg/Newsroom/Speeches/2022/05/Speech-by-MOS-Alvin-Tan-at-the-SSIA-Semiconductor-Business-Connect-2022