The Industry Mentorship Programme has garnered the support of over 200 industry mentors and benefitted more than 500 SITizens from 20 degree programmes since its first run in 2018.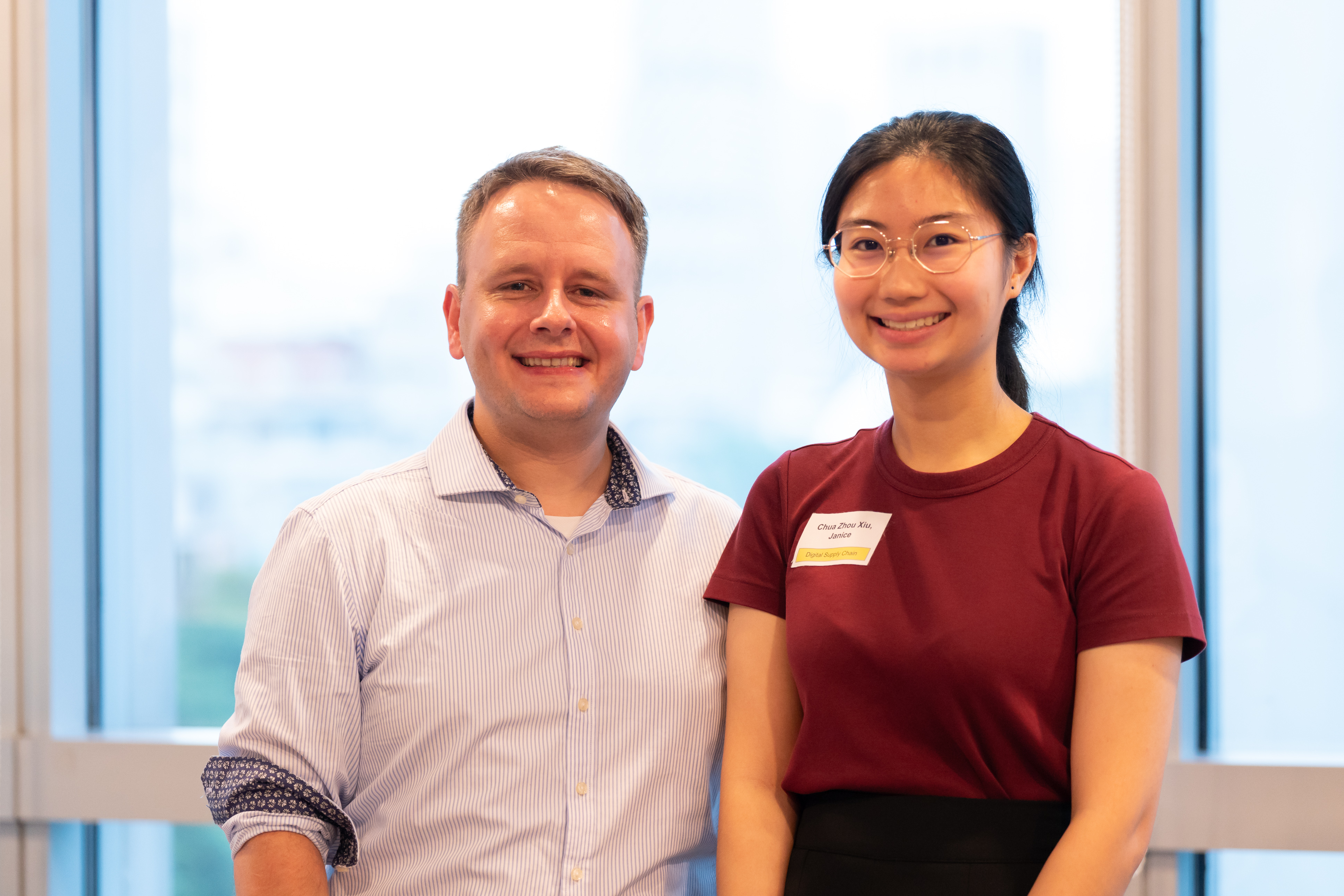 (From left:) Dr James David Nobbs, A*STAR and his mentee, Janice Chua. (SIT Photo: Keng Photography/Tan Eng Keng)
When Dr James David Nobbs, Senior Scientist at A*STAR, began his journey as a mentor in the Industry Mentorship Programme (IMP) early this year, he was reminded of the mentors who had helped and guided him in his career. Now, it is his turn to give back and help young people realise their dreams.
The IMP is a joint initiative between SIT's Centre for Career Readiness (CCR) and Young NTUC. It pairs SIT students with an industry mentor from a related field to their course of study. The flexibility of the mentoring sessions between each pair allows the mentors to cater the learning to each mentee's career challenges and concerns.
Mentees benefit tremendously from their mentors, who open up more opportunities by exposing them to various aspects of the industry and ways of working. Mentors also help students broaden their perspectives and career aspirations. But it is not just a one-way street. Mentors, too, can benefit from such interactions with their younger mentees. Other than having a great sense of accomplishment for making a positive difference in a SITizen's life, some even drew inspiration from their mentees' strong determination and motivation.
Nurturing Young Talents
Dr Nobbs only has praises for his mentee, Janice Chua, now a Year 2 Digital Supply Chain student. "Throughout this mentorship journey, I have seen a highly competent individual with the determination and skills to flourish in her career. It has been an enriching experience for me to participate and a real privilege to guide my mentee during the IMP."
Janice found Dr Nobbs' guidance beneficial and practical. His sharing of industry insights and challenges has helped her realise the importance of effective communication and interpersonal skills. "During our second session, Dr Nobbs prepared an exercise to assess the different skills I would need in my industry or current situation. This exercise proved to be helpful and eye-opening, as it allowed me to gain a better understanding of myself and my competencies. It also helped to identify areas that require improvement."
Fostering Deep Mentor-Mentee Relationships
Another mentor, Mr Colin Lee, Catalyst Coach, shared his thoughts on his mentee, Johannes Gan Dombrowski, currently a Year 2 Electronics and Data Engineering student. "Put myself out there – these words from Johannes were bursting with so much intentionality, self-awareness and clarity about the real world outside one's formal education."
The mentorship journey allowed him to witness Johannes' growth, foresight, maturity and resolve. Mr Lee could never imagine that he would be inspired by a young man who is less than half his age! He has a word of advice to fellow mentors: "Keep in mind that mentoring is not about showcasing your own success, but about empowering and enabling your mentee to uncover their potential."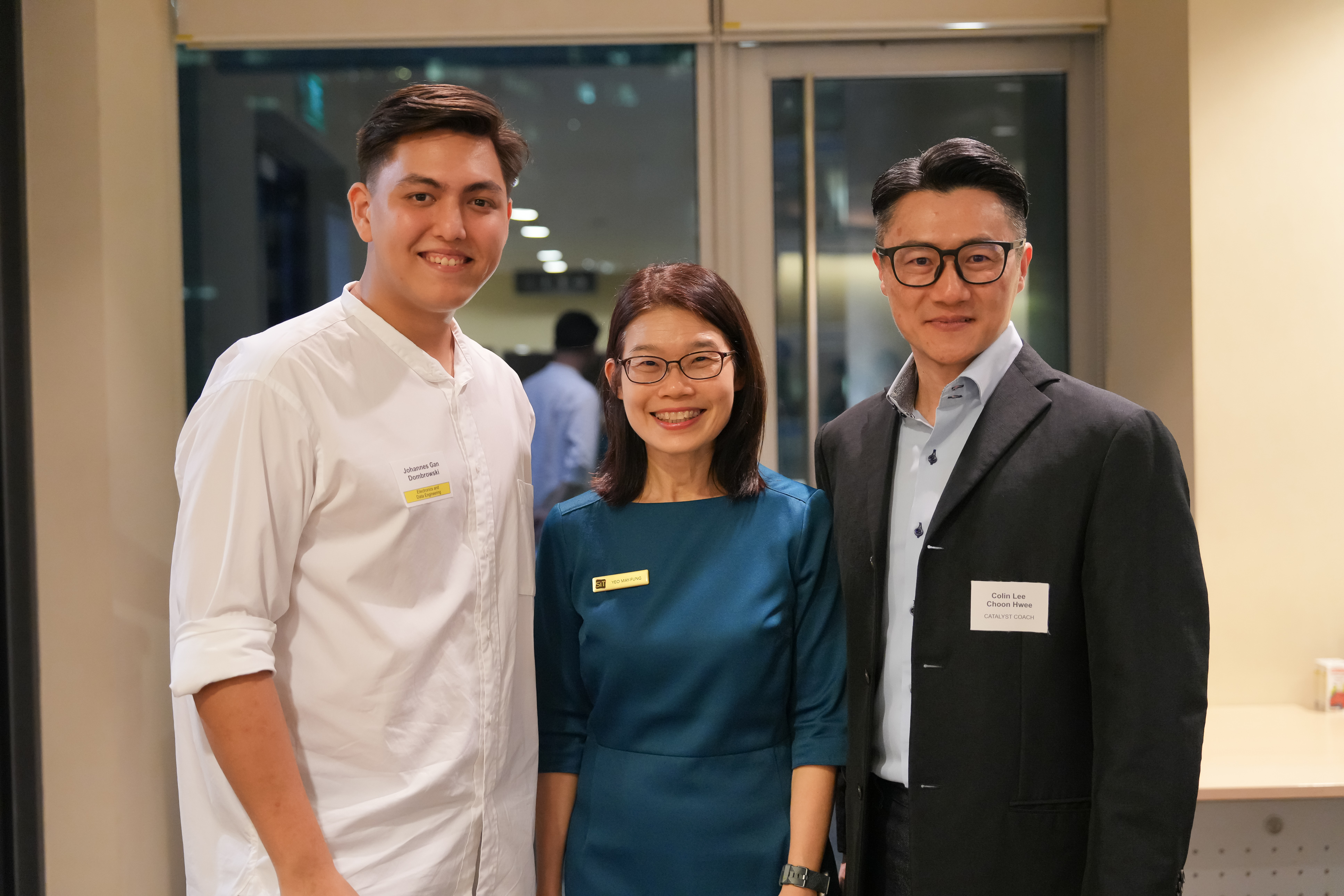 (From left:) Mentee Johannes Gan Dombrowski, with Ms Yeo May-Fung, Associate Vice President, SIT, and mentor Mr Colin Lee. (SIT Photo: Keng Photography/Tan Eng Keng)
Paying it Forward
Notably, three out of 80 mentors from this year's IMP run were SIT alumni. One of them is Mr Shawn Chew, Senior Engineer, SP Group, who graduated with a Bachelor and Master of Engineering Technology in Electrical and Electronic Engineering. He mentored Benjamin Ong, a final-year Electrical Power Engineering student who is graduating in October.
"I experienced many challenges, uncertainties and the occasional setback when I first entered the professional world. As a mentor, I hope to offer practical advice and equip mentees with the tools they need to face these obstacles. Throughout this process, I have seen a highly competent individual who has both the determination and skills to flourish in his career," said Mr Chew, who is in his second year as a mentor.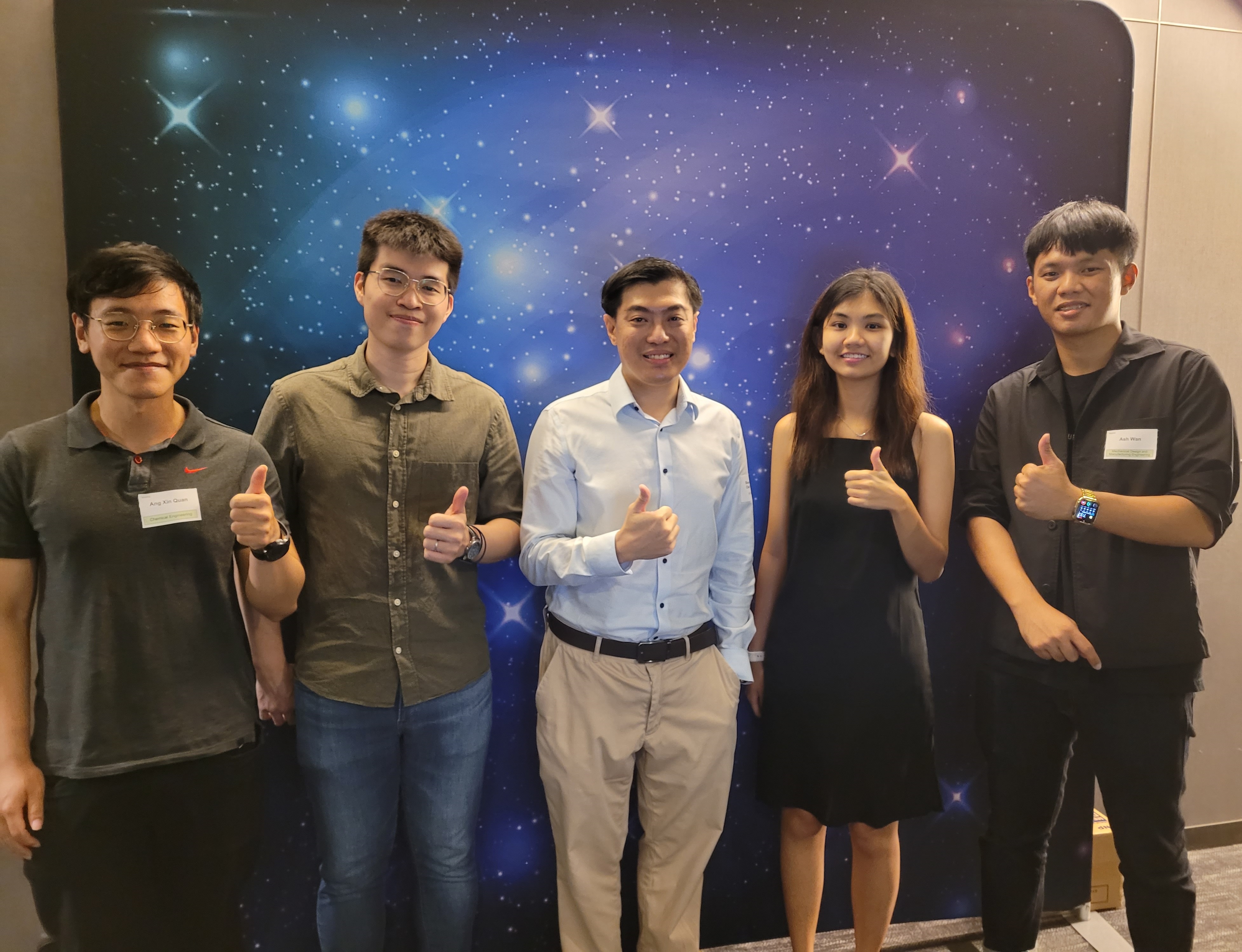 Shawn Chew (centre) with other SIT alumni. (Photo: SIT Centre for Career Readiness)
IMP Appreciation Night 2023
The sixth run of the IMP culminated in an Appreciation Night at NTUC Centre on 23 June 2023 – which saw over 80 mentors, mentees and faculty members come together as they commemorated the completion of their five-month mentorship journey.  
Mr Bernard Nee, Deputy President (Industry & Community), SIT, thanked the former mentees for joining the event and invited them to participate as industry mentors to their SIT juniors in the next run. He also expressed his heartfelt appreciation to all mentors who have selflessly set aside time to connect with and guide their SIT mentees.   

Mentors, current and former mentees, SIT faculty members, and representatives from SIT and Young NTUC at the IMP Appreciation Night. (SIT Photo: Keng Photography/Tan Eng Keng)
The IMP clinched the Empower Awards for Best Career Development Programme 2022, a recognition of the university's commitment to building a more sustainable and progressive workforce. The seventh run of IMP will commence in January 2024. Click here to find out more.