From a student on work attachment to a full-time employee working on what he loves to do, Ravichandran Pradeep Kumar discovered a fulfilling career through SIT's Integrated Work Study Programme.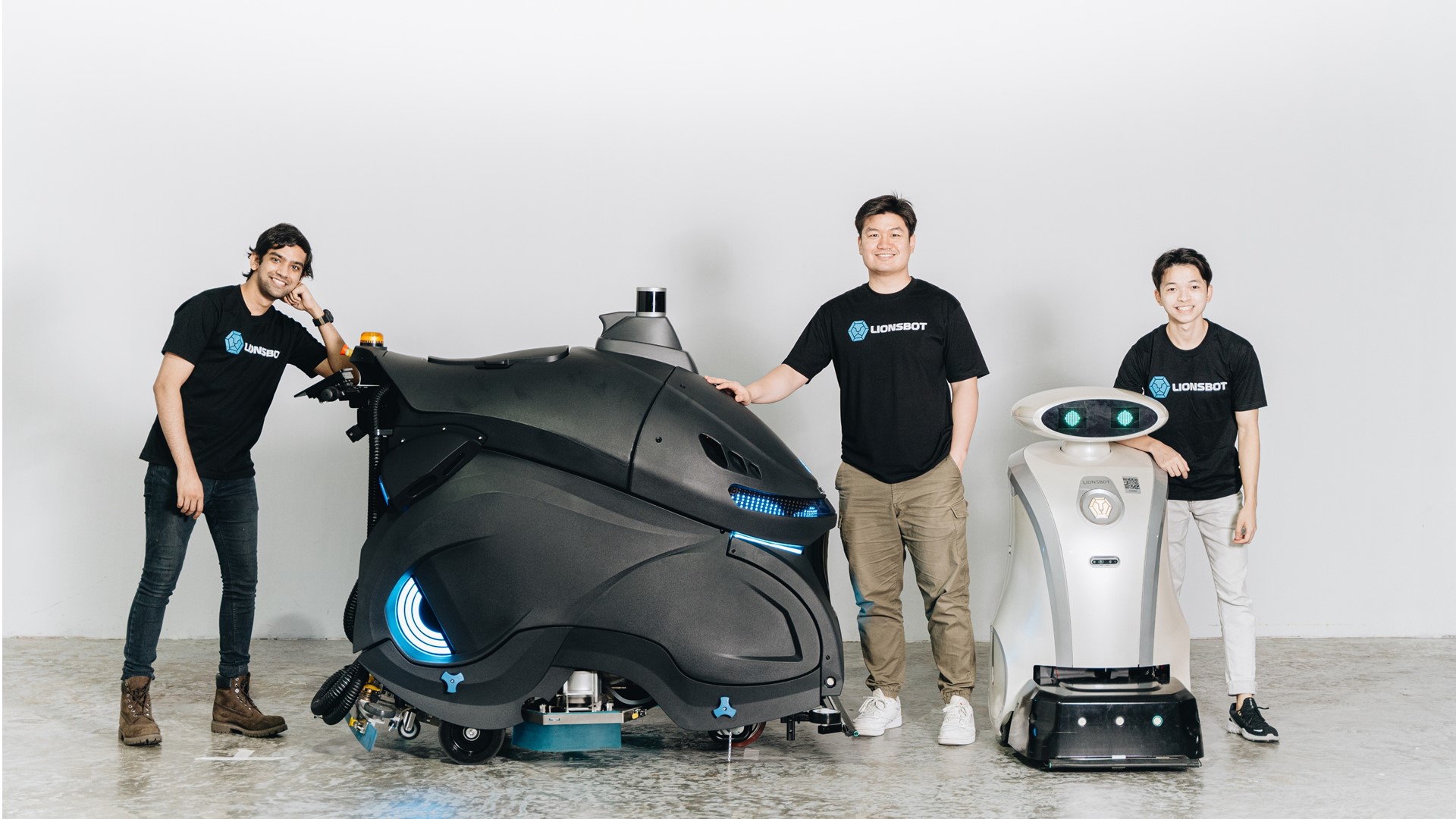 Ravichandran Pradeep Kumar (left) with fellow SIT students during their IWSP at Lionsbot. (Photo: Lionsbot)
Tucked away in eastern Singapore is a sprawling hardware room where dozens of engineers sit, working on various advanced projects for cleaning robots.
On the first day of his eight-month Integrated Work Study Programme (IWSP) with automation company Lionsbot in September 2021, engineering student Ravichandran Pradeep Kumar was ushered into that room for a round of introductions and a safety briefing. Right after, he was assigned to adjust the wires for a prototype docking station that would allow the robot to recharge automatically, refill it with clean water and drain out the dirty water collected in the robot's tank.
"I was expected to start work straight away. I had to figure out the wiring that was previously done and how to optimise it so that we could build a prototype station," Pradeep recalled.  "Although it was a busy period, everyone was friendly and helpful. When I had questions about wiring connectors or controlling certain systems that were basic knowledge among the staff, they were patient when explaining things to me, even though they had urgent matters to attend to."
Pradeep adapted to the fast-paced environment quickly, thanks to skills he learned at the Singapore Institute of Technology (SIT), where he was pursuing the Mechanical Engineering degree programme. He was involved in many hands-on projects at SIT dealing with robotics, electric systems and real-world applications, which allowed him to hit the ground running.
"For example, I was working on a prototype for the fall detection function of smart watches; robotic arms in auto-detecting certain items using a vision system; and a smart water meter that allows users to measure water usage at different outlets in their households," he shared.
The 27-year-old, who graduated in October 2022, was hired as a full-time hardware engineer by Lionsbot. The IWSP had given him the opportunity and experience to launch his career and chase his passion for mechanical engineering. 
Arron Li Pinxian, Architect, Mechanical at Lionsbot and Pradeep's supervisor shared, "As a Robotics Hardware Engineer, Pradeep has demonstrated an excellent work ethic and high levels of engineering competency for a fresh graduate. Undoubtedly, SIT's curriculum and pedagogy are vital to Pradeep's performance. One aspect of this is the IWSP, which provides a significant period of training and experience-gathering in an actual engineering work environment. This allowed Pradeep to hit the ground running at full speed upon joining Lionsbot as a full-time hire, contributing effectively to the project with little to no delay."
Designing His Own Path
Pradeep chose to specialise in mechanical engineering because it deals with mechanics and involves designing new products and integrated electronics. "I would like to be part of a dynamic team that innovates and pushes boundaries in engineering and solves challenging issues. I also want to broaden my knowledge in electronics, microcontrollers and coding, and not just be focused on design. My aspiration is to blend design and electrical principles in my ideation, thereby tackling problems with considerations to different engineering fields," he said.
After completing his National Service, Pradeep learned about the SIT curriculum and how it could prepare him for his desired career. This led him to research about the engineering programme's advanced offerings, such as a 3D modelling module where the Microsoft HoloLens, an augmented reality headset, was used to virtually prototype and show a model's capabilities without wasting materials by building physical prototypes.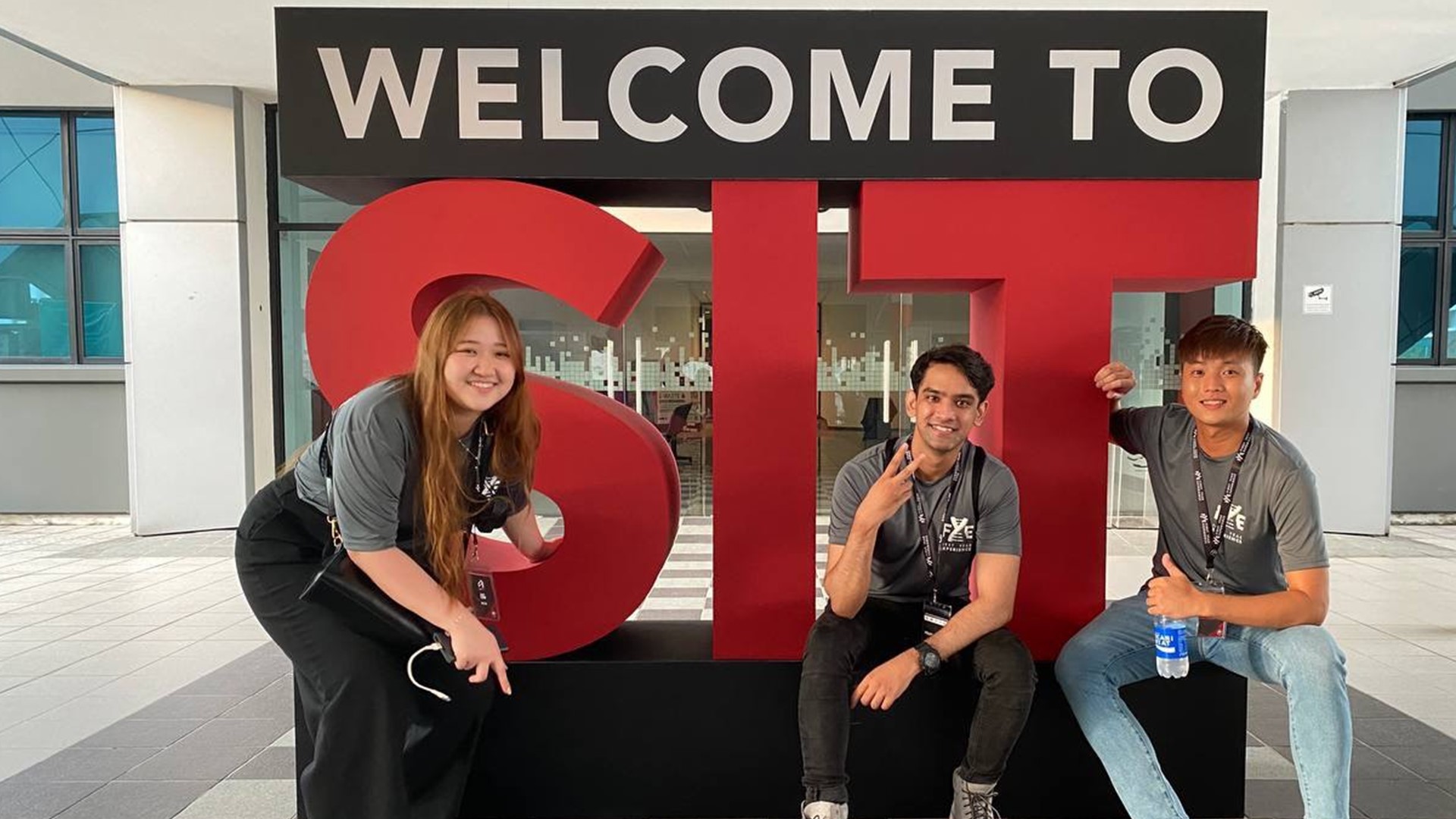 Ravichandran Pradeep Kumar (centre) at the 2022 SIT First Year Experience induction programme, where he was the emcee for the University Life Club Fair event. (Photo: Ravichandran Pradeep Kumar)
While at SIT, he attended Career Nexus, an annual networking event organised by SIT for students where they can seek out IWSP opportunities by talking to industry representatives. Even before the event, Pradeep eagerly sent out applications for work attachments. He secured his spot at Lionsbot early, as it appealed to his interest in research and development (R&D). 
"I wanted a head start in understanding what was out there," he said. "I thought Lionsbot would be a great stepping stone to discover what R&D life is like." 
Lessons Learnt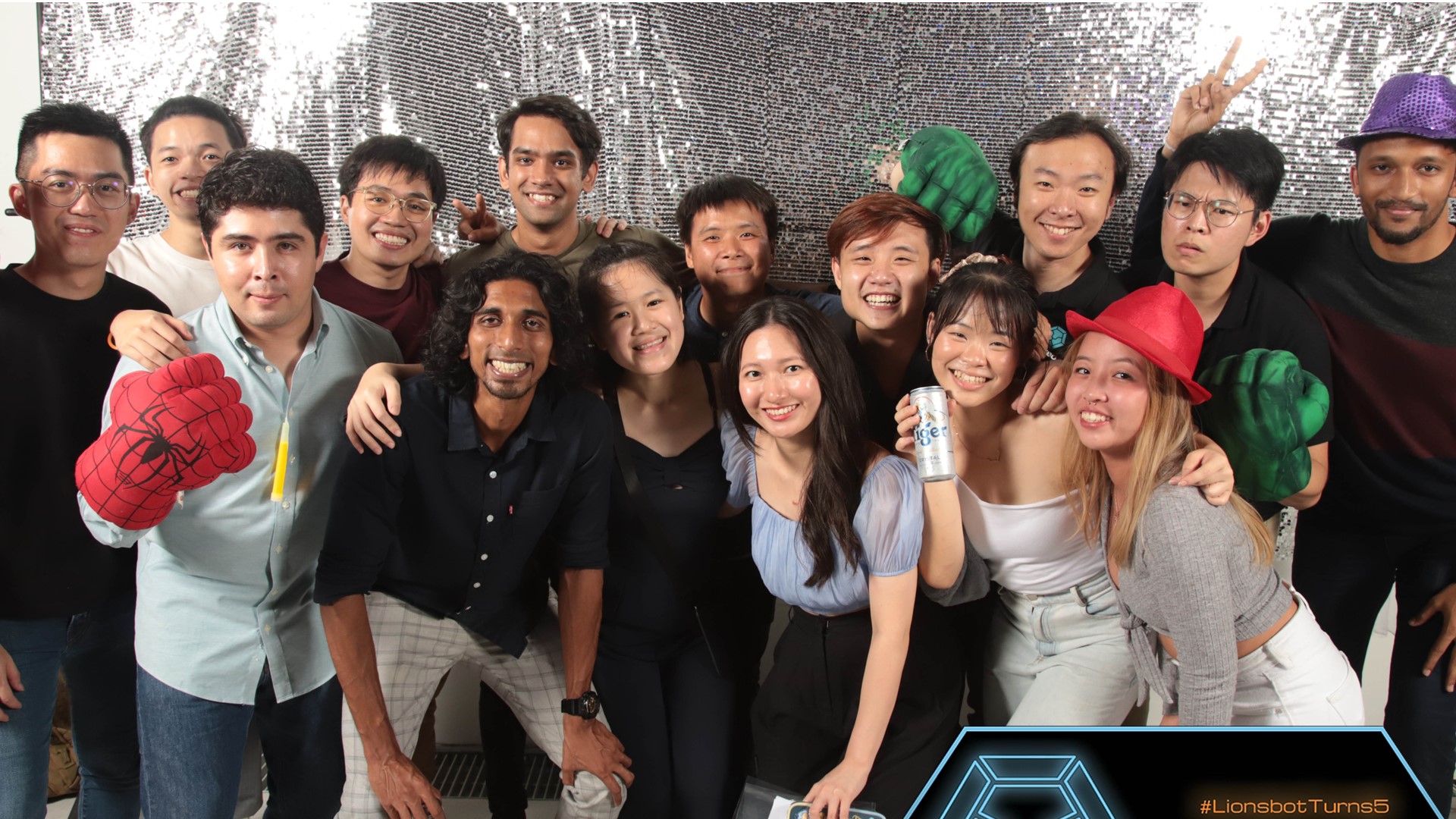 The Lionsbot Mechanical Team at the Kranji Factory opening party. (Photo: Lionsbot)
Although Pradeep was pursuing what he wanted, the journey was not always plain sailing. "Every day at work was a new challenge and we had a lot of busy periods," he said.
Throughout his IWSP, he focused on one project: the R3 docking station. The R3 robot was created to automatically vacuum floors, recharge and refill its water tank as well as empty the dirty water after vacuuming. The docking station allows the robot to autonomously navigate its surroundings and return to the same point. 
Over eight months, he defined the wiring and docking, passed many rounds of prototyping and feedback, tested his designs, transferred the station to the production stage for factory manufacturing and more.
The workload was heavy and the schedule was hectic, sometimes lasting from 9 am to 11 pm. The pressure was compounded by the fact that this was the first-ever docking station produced by Lionsbot. 
However, he also gleaned valuable lessons. "I learned to manage projects and expectations in terms of how long it would take to deliver results. I also learned from observing how my seniors dealt with projects and talked to stakeholders."
Today, Lionsbot has built over 300 R3 robots and docking stations. A large majority of the R3 robots are deployed worldwide in countries like Germany, the Netherlands and the United Kingdom, and over 200 R3 robots are deployed in schools in Singapore.
"Working on the project was the most fun and satisfying experience of my IWSP," he said. "It was a big moment, because the robot was bought and used in schools and shopping malls. Whenever I went out and saw the R3, I knew I helped develop it." 
With his expertise, he is now leading a new docking station project at Lionsbot. In a full-circle moment, he also mentored an intern.
Mr Li said, "The IWSP is a great platform for training students, and it brings much value to companies that invest resources in the training. The students can contribute in a meaningful capacity and the companies have a return on investment after the training. This also allows the companies to identify good candidates for full-time hires after the students graduate."
Thanks to SIT and his IWSP, Pradeep not only landed his ideal job but is also thriving at work.