This week on SITizens Taking Charge, Accountancy graduate Ho Jing Guang, who won the SIT-DNA Award: Thinking Tinkerers, shares about his transformative role as President of the Social Entrepreneurship Club.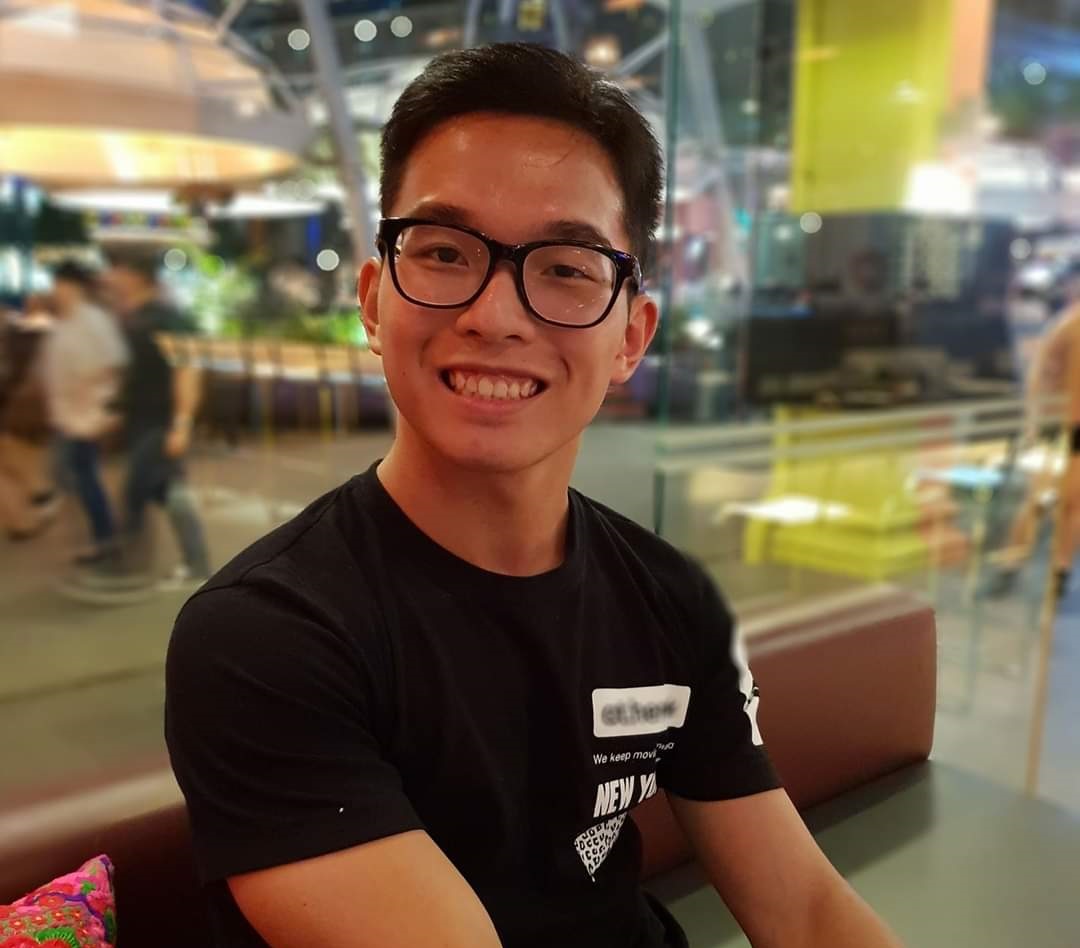 Tell us more about your role as the President of the Social Entrepreneurship Club. What were some of your significant achievements?
Having had hands-on experience in social entrepreneurship during my polytechnic days, I envisaged SIT students learning more about social entrepreneurship and using their applied learning skills to contribute to the community. Social entrepreneurship – while still based on a profit-driven business model – also aims to have a positive social or environmental impact. That motivated me to take on the role of President of the Social Entrepreneurship Club, which now has nearly 30 members.
To build the club's fundamentals in social entrepreneurship, I researched and worked with Social Impact Catalyst, a youth-centric organisation, for members to learn about identifying problem statements and improving on business models. For the first time, we organised an online Social Entrepreneur Boot Camp in September 2020. The Boot Camp aimed to enable students from SIT and Singapore University of Social Sciences (SUSS) to learn about social entrepreneurship from seasoned professionals. We also wanted to inspire participants to develop sustainable solutions for the initiatives that they champion in the future.
Social Impact Catalyst linked us up with six industry professionals from different multi-national corporations who conducted the Boot Camp. To plan for the event, I curated a list of modules to be covered over a two-day course, including Business Model Canvas and Value Proposition Canvas. I also sketched out a time frame for students to learn each module to ensure sufficient time for coaching, discussion, and hands-on work.
The event saw over 50 participants from SIT and SUSS take part over two weekends. It was great to see them coming together to network and learn from one another!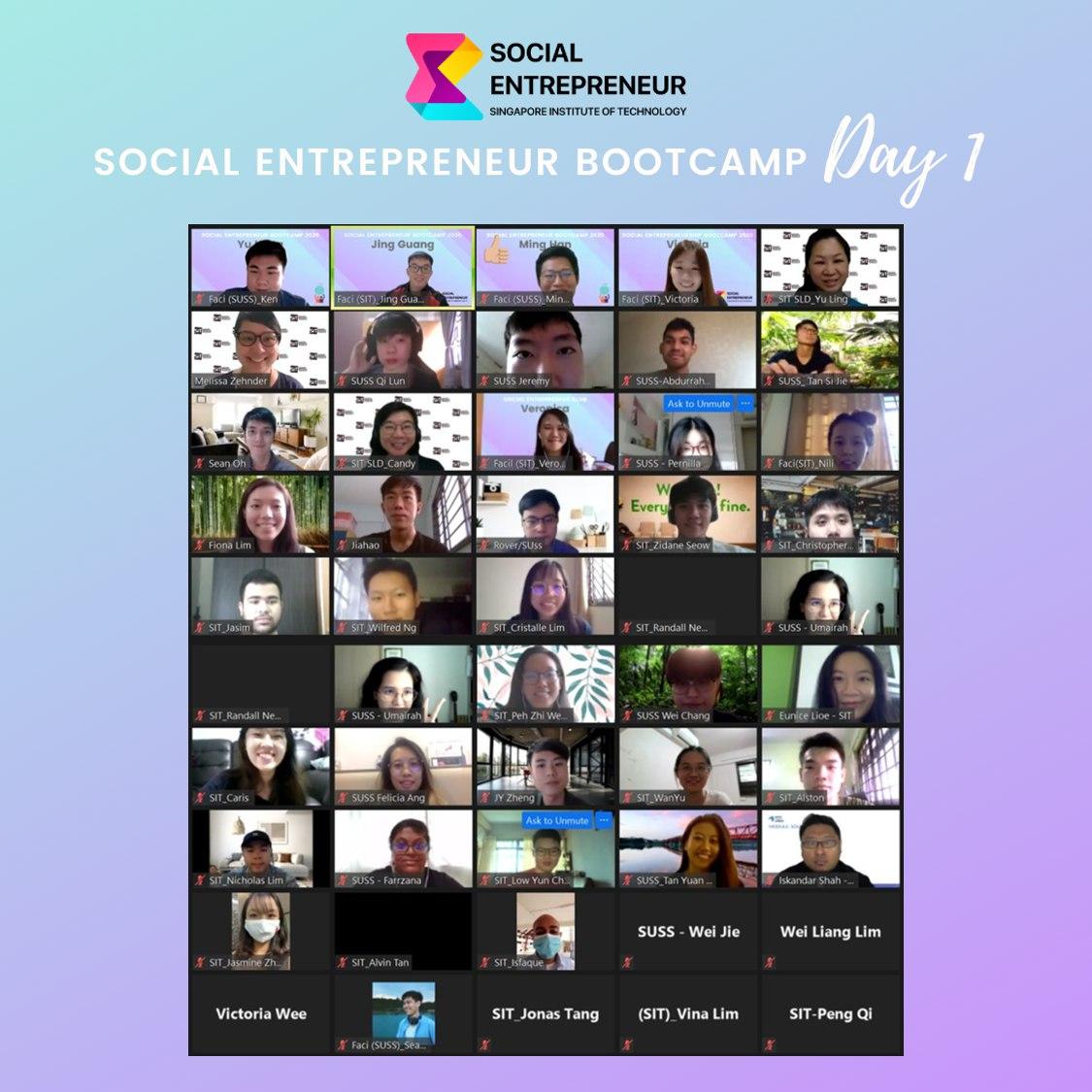 SIT and SUSS students participated in the Social Entrepreneur Boot Camp held in September 2021.
What challenges did you face while organising the Boot Camp? What did you learn from the experience?
The main challenge was organising an online Boot Camp. We were initially concerned that conducting it virtually would limit participants' participation and discussion. To circumvent this, we made sure to have two facilitators per group to engage each of the eight groups of participants. This also allowed us to clarify their questions on the learning content so that they could have a smooth discussion.
From this experience, I learned how to communicate effectively. For example, I had to discuss with various stakeholders about their needs and concerns so that their goals would be met as well. I also learned the importance of defining my goal for a project. This helped me to stay on the right track throughout the process.
How did you balance these leadership roles with your studies?
With guidance from the Student Life Division at SIT, I started planning the Social Entrepreneur Boot Camp early – six months in advance. This ensured that we came up with a comprehensive plan for the activities, executed each milestone effectively and buffered time for any hiccups along the way. It also meant that I still had sufficient time for my studies.
What advice would you give fellow students who aspire to take up leadership roles?
I would advise them to have good time and project management skills, so that they and their team can perform well in both academic and non-academic areas. For example, keeping to the agreed upon number of meetings and their duration will ensure that members still have sufficient time for their studies. It is important to have an end goal in mind too, so that one can be consistent in steering the team in the intended direction.