The S$20 million Exploiting Distributed Generation (EDGE) programme by the Energy Market Authority (EMA) and SIT involves building a sustainable energy system –a microgrid  – at the university's upcoming campus in Punggol.
Lush, verdant green walls adorn the faces of high-rise buildings. Atop these buildings are solar panels efficiently collecting sunlight and storing the energy for later use.
Each building has worked out its own strategy for power consumption – they can buy and store electricity from power plants at off-peak hours, when rates are lower, and use it during peak hours, when prices go up.
At times, buildings work out deals to trade electricity among one another, and even sell surplus energy back to the power plants.
This is a snapshot of what Singapore's energy future could look like, where individual buildings have the liberty to produce energy and manage their power strategies. It is a shift away from the traditional model where electricity is generated from fuels at power plants, then transmitted and distributed to consumers all via the national power grid.
Right at the centre of this decentralising effort is the Singapore Institute of Technology (SIT). At present, work is underway to build a sustainable energy system, also known as a microgrid, at the university's upcoming campus in Punggol.
The microgrid will supply all of the campus' electrical needs. A joint effort by national electricity operator SP Group and SIT, the experimental project will provide policymakers with important notes on how microgrids can be implemented at the national level, and pave the way forward for Singapore's energy landscape.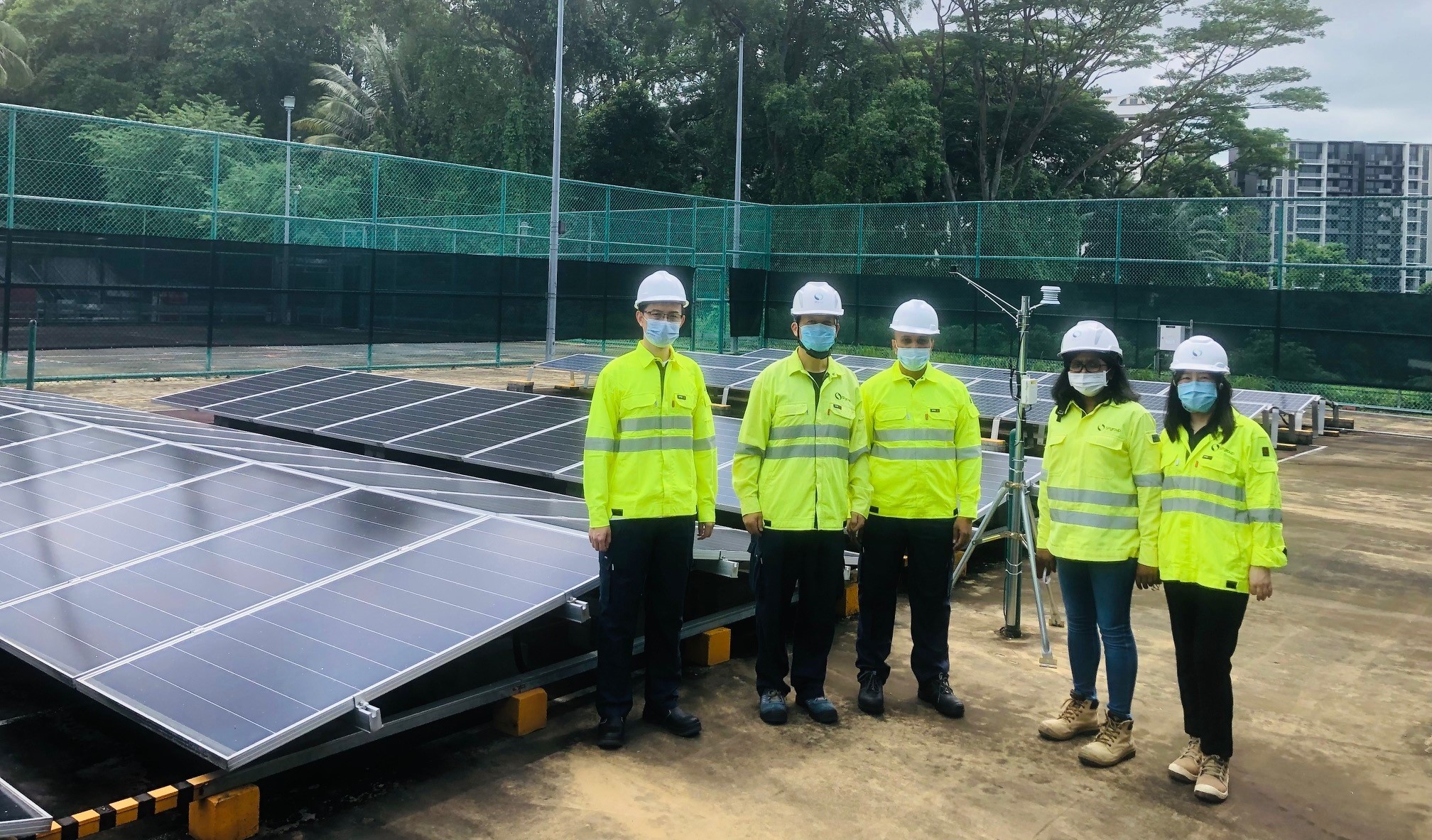 The EDGE project team working on urban solar power generation at the SP Concept Lab.
The Case for a Decentralised Energy System
As part of Singapore's Green Plan 2030 to build a more sustainable future, the decentralisation of energy, which spurs efficient and innovative use of clean energy, is a key part of the puzzle.  
Already, the adoption of solar energy, a green alternative to fossil fuels, is gaining ground. With more buildings in Singapore installing solar panels on their rooftops, this naturally decentralises the production of energy, explains Professor Tseng King Jet, Professor of Electrical Engineering at SIT.
"No longer just coming from big power plants, electricity is increasingly being generated on top of almost every building," said Prof Tseng. As buildings turn to solar panels to power themselves, they reduce their reliance on the national power grid, he adds.
While decentralisation represents a promising solution in Singapore's green drive, it comes with its set of challenges. Energy will no longer flow in just one direction from the centralised power plant to consumers, but back and forth from source to destination. This could lead to the energy operating system becoming unstable.
"During certain times of the day, electricity will be flowing from the building into the distribution grid, and a few hours later it could flow the opposite way from the distribution grid back to the building," explains Prof Tseng. "This kind of uncertain flow of power, both in direction and magnitude, is what could lead to grid instability."
On top of that, the adoption of microgrids will also require new business models for the energy landscape. The Exploiting Distributed Generation (EDGE) programme, a S$20 million research programme by the Energy Market Authority (EMA) and SIT, aims to plug these knowledge gaps.
A Living Lab for Energy Projects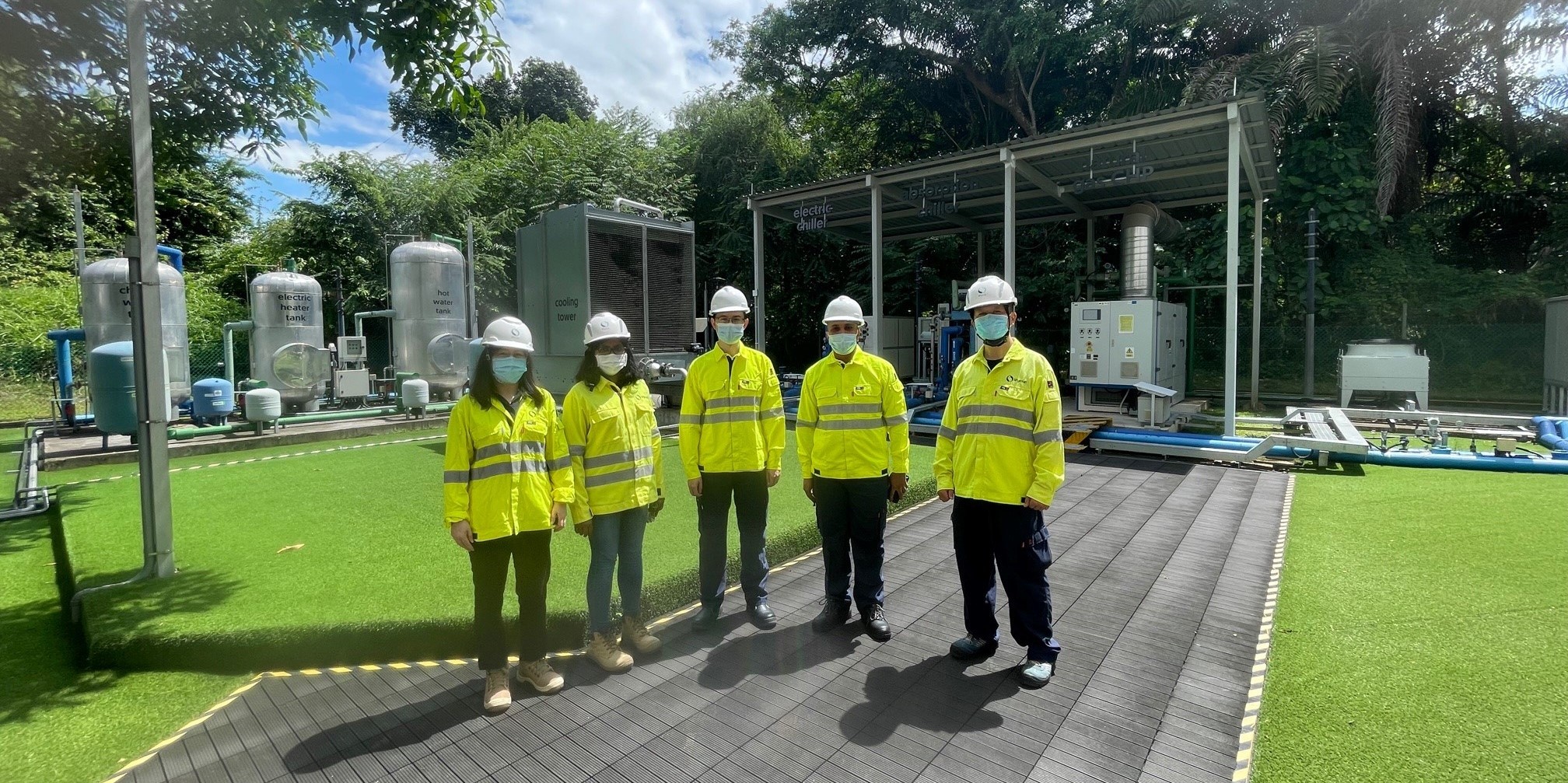 The EDGE project team working on distributed energy resources at the SP Concept Lab.
Since its inception in mid-2020, the EDGE programme has funded three projects focused on developing next-generation technologies to make renewable energy more accessible.
The first project, helmed by Associate Professor Soh Chew Beng from SIT's Engineering cluster, aims to create a digital twin of the microgrid that will be launched in the new Punggol campus.
Work is also underway to develop an intelligent operating system that can control multiple micro-grids simultaneously, with Assistant Professor Tan Kuan Tak from SIT's Engineering cluster at the helm.
The third project led by Assistant Professor Erine Teh, from SIT's Food, Chemical and Biotechnology cluster, aims to design mechanisms to encourage consumers to participate actively in the energy market.
When SIT's Punggol campus opens in 2024 with a self-sufficient microgrid, it will serve as a living lab to translate research to practice. SIT faculty and students will collaborate with industry partners and other institutes of higher learning on these projects on-site.
"These three projects are very promising as they can develop solutions, which is of interest not just to SIT, but also the power sector of Singapore," says Prof Tseng.
As the energy sector prepares for a paradigm shift, it will also need talent well-versed in the generation, transmission, and distribution of power. As the only local university that offers a degree programme in Electrical Power Engineering since 2013, SIT has been training students to specialise in electrical power to prepare for a distributed energy future.
Democratising the Electricity Market in Singapore
Though Singapore is just at the starting point of discovering the possibilities of microgrids, Prof Tseng is optimistic about the technology and believes significant changes are afoot.
"In the future, the price of electricity will rely on the forces of supply and demand instead of being fixed for the entire country," he says. Residents will no longer be passive consumers, but part and parcel of the electricity market who can provide feedback, broker deals, and negotiate their own electricity rates.
"It's democracy at work. The democratisation of the electricity market will also encourage suppliers to be more competitive and innovative," he adds.