Is learning new skills still relevant after 40? This was the question Resendos faced while contemplating taking up a postgraduate certificate course at SIT. His decision to constantly upskill himself shaped his entrepreneurial journey.
Resendos is an inspiring example of a self-made visual merchandiser. He worked his way up from part-time retail staff to leading the window displays and store layouts for companies such as Barang Barang, Marks & Spencer, Ikea and ToTT.
Without any formal training, 48-year-old Resendos honed his craft by observing other well-designed window displays, reading magazines and simply learning on the job. After over 20 years in the creative industry, he chanced on an opportunity to strike out on his own. Thus was born "Kreativ Atelje" ("creative studio" in Swedish) in 2017.
Pressing the Big Restart Button
Unfortunately, just as his creative studio business was gaining some traction, COVID-19 hit. Not only did Resendos have to deal with the practical realities of his projects coming to a sudden halt, but thoughts of self-doubt started to surface. Questioning his value to the industry, he asked himself: "Am I still relevant? I am already in my mid-40s, just doing layouts and putting up window displays."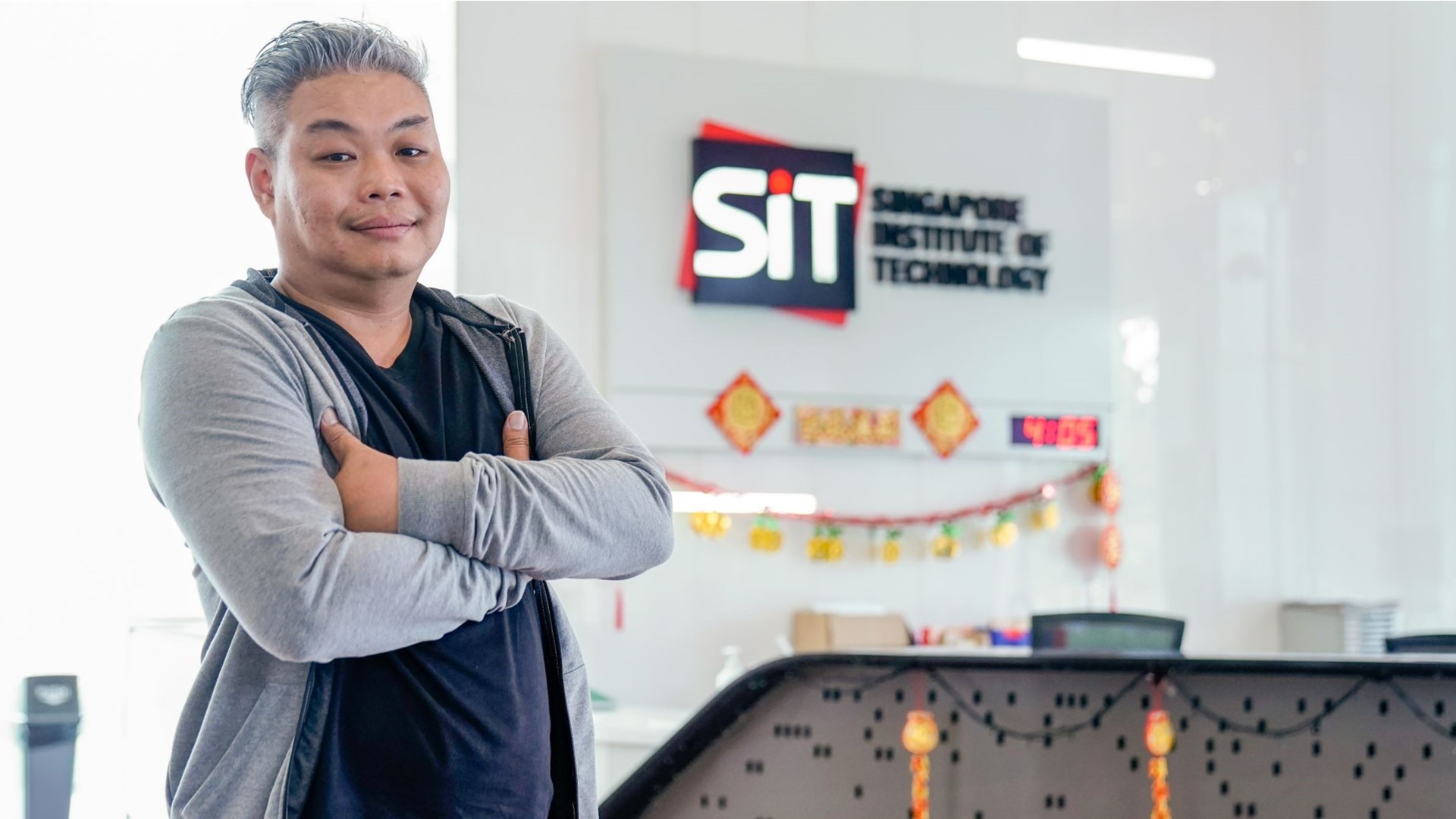 Resendos took a leap of faith and started his own creative studio, Kreativ Atelje, in 2017, offering service design solutions to corporate clients. (SIT Photo: RS Photography/Finn)
Around this time, a friend suggested that Resendos could use the downtime to upgrade himself. This friend had chanced upon SIT's Postgraduate Certificate in Design Strategy and Innovation (PGCert DSI) and promptly shared it with Resendos.
PGCert DSI seeks to fill the industry need for design innovation training that is hands-on and applicable. Launched in 2020, the course provides flexibility to adult learners as they stack modules to attain the postgraduate qualification at their own pace. Moreover, participants need not be from the design industry to be eligible for the course.
At first, Resendos was apprehensive: "With only N-Level certification, am I qualified to take up this course?" Through an introductory webinar session, however, Resendos was assured by Associate Professor Jawn Lim, Deputy Cluster Director, Business, Communication and Design, SIT, that the course was designed for mid-career professionals such as himself.
Recalling A/Prof Lim's words: "Please do not have the perception that only those with higher qualifications can attend the course. Everyone interested to learn more can apply. The programme is more than just top-down academic instruction and delivery. It is about everyone learning together. Especially since you have 20 years of experience, we can learn from you too."
Building Confidence, Transforming the Mind
Through PGCert DSI, Resendos was not only able to learn about new topics such as "Experience Design" and "Authentic Branding for Next Generation Consumer", but he could apply the right terminology to key concepts that he already knew.
Said Resendos: "This course helped me to build up my confidence. When I deal with new customers or take on new jobs, I can better articulate the process to them. Additionally, the certification also helps to open doors. Clients and employers will still rate you based on your skills and ability, but the certification helps you gain access to more opportunities."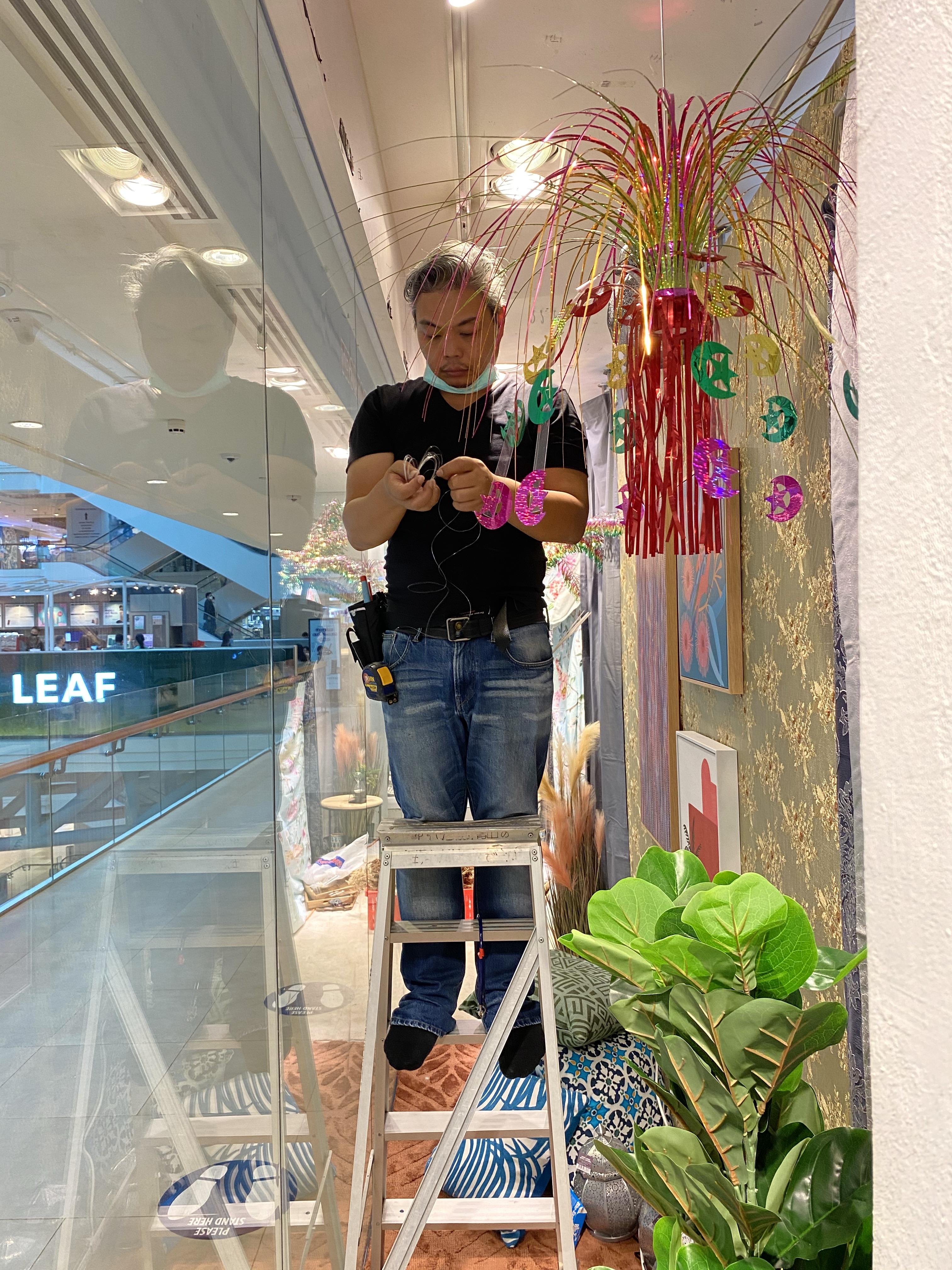 Resendos engages in visual merchandising work at a retail outlet in a shopping mall. (Photo: Resendos)
One aspect of the course that Resendos appreciates is its real-world approach to learning. For instance, as part of their coursework, learners were split into three project groups to help a local company develop a viable expansion plan.
One of the groups focused on the Business to Business (B2B) aspect, another looked at existing Business to Employee (B2E) initiatives. Resendos' group zoomed in on Business to Consumer (B2C) approaches and plans.
Applying the toolsets they had learnt, Resendos and his team conducted an in-depth diagnosis of the company's product offerings and targeted audience using Customer Journey Mapping. Subsequently, their research discovered that the company's existing marketing approach of using apps was not as effective at reaching their target market as they had hoped.
"The client was surprised at our findings. Now he has a better understanding of where the gaps are and a much clearer idea of the direction he should head towards," said Resendos.
More than just being able to put what they learnt into practice, Resendos also enjoyed the course's highly interactive style.
"All of us come from diverse industries and bring different experiences and skill sets. At the end of our project, all three teams came together to present our findings. We also gained insight into how other elements, such as HR initiatives and different approaches to B2B, play a part in the overall goal and objectives of a company, which in this case, was to attract more rounds of funding from investors," shared Resendos.
Changing Mindsets on Lifelong Learning
Even though Resendos joined the course during an unexpected downtime in his career, he said with conviction that even if COVID-19 did not happen, he would do it all over again.
"This course has helped me become more open-minded. Even though I have been working for 20 years, there is still so much I do not know. What's more, the world is always changing and more so in recent years. The only way to keep up is to be open and actively engage in continuous learning."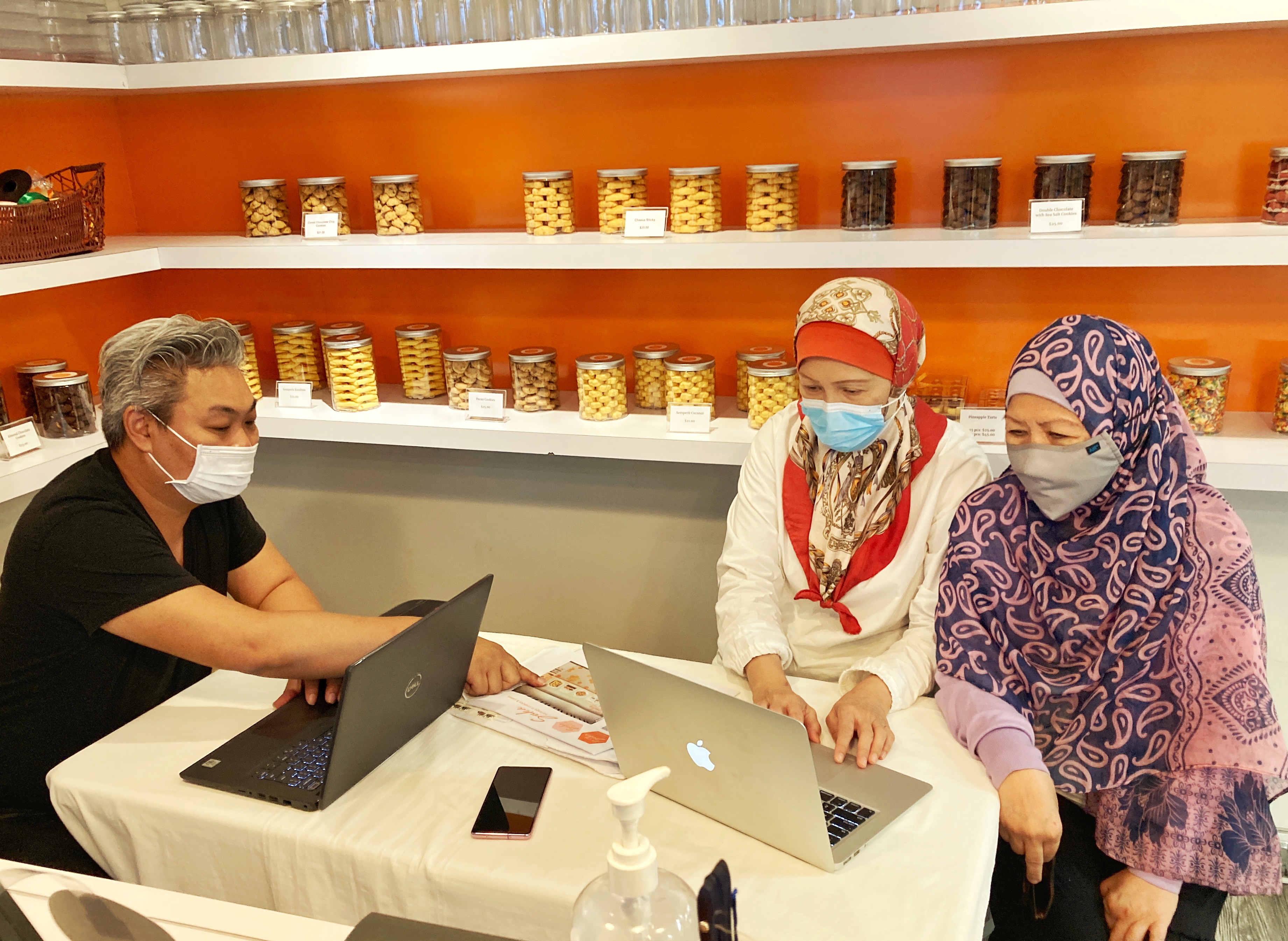 As part of the Visual Merchandising Mentorship Programme conducted by the Singapore Institute of Retail Studies, Resendos offers his expert advice on visual merchandising matters as a trainer. (Photo: Resendos)
Through his experience, Resendos is also keen to encourage others in a similar position to not feel insecure or inferior about adult learning. "This is perhaps one area that people my age can be more open about."
And even as Resendos is working hard to bring Kreativ Atelje to the next level, he acknowledges that his personal development journey is far from over. "I am looking forward to taking more courses to be more effective in the marketplace, better serve my clients, and add value to them."