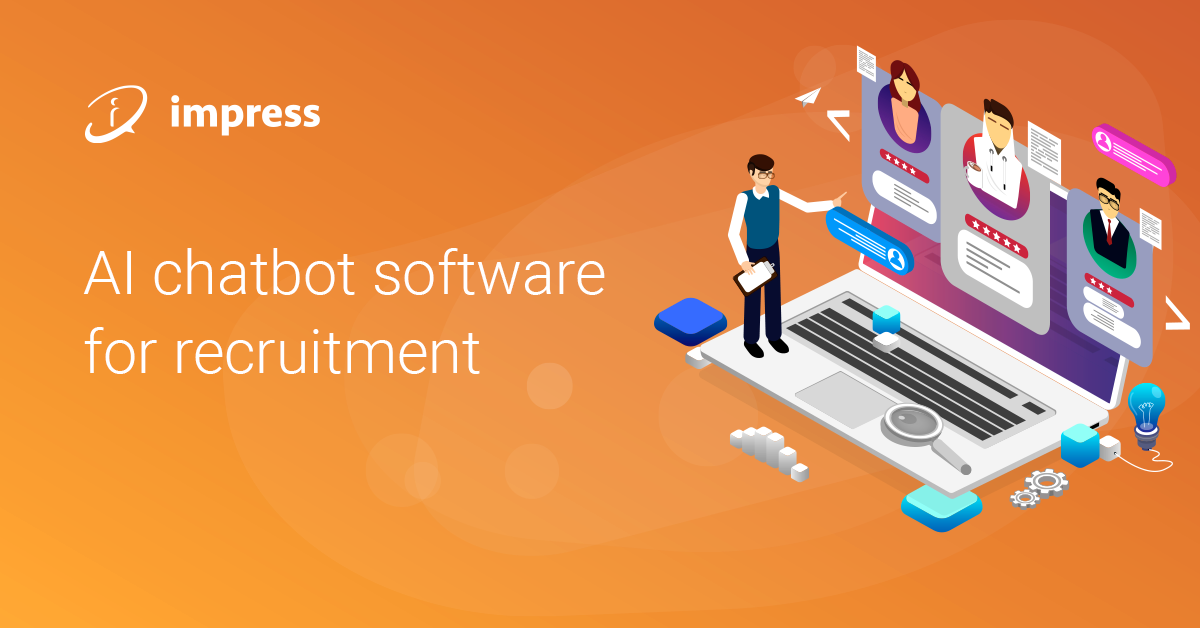 Impress.ai is a product that helps companies automate their recruitment process using Artificial Intelligence. 
SITizens Muhammad Bin Noor Ariffin and Tan Dong Xiang, who graduated with a Bachelor of Engineering (Honours) in Information and Communications Technology (Software Engineering) in 2019 and 2020 respectively, had started working on a project in collaboration with local Small Medium Enterprise (SME), Ideatory Pte Ltd, back in 2017. The project was funded by the Singapore Institute of Technology (SIT) Ignition Grant to develop a product called Impress.ai, which helps companies automate their recruitment process using Artificial Intelligence (A.I​.).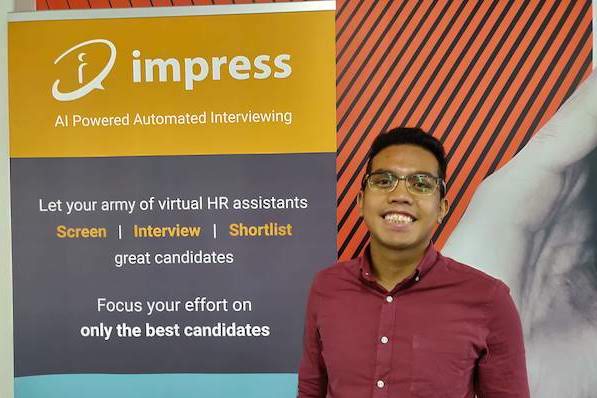 SITizen Muhammad Bin Noor Ariffin, who is now a developer at Impress.ai, is glad that his experience at the company allowed him to add value to his school projects and beyond. 
"I joined impress.ai for a three-month internship before my Integrated Work Study Programme (IWSP) and it was exhilarating," recalled Muhammad, "I had the opportunity to further hone my technical skills while building my business acumen within that short time span. Additionally, the co-founders are amazing mentors that provide quick support and advice when needed. This depth and breadth of learning puts me in a position where I was able to easily apply what I had learnt as well as add value to my school projects later."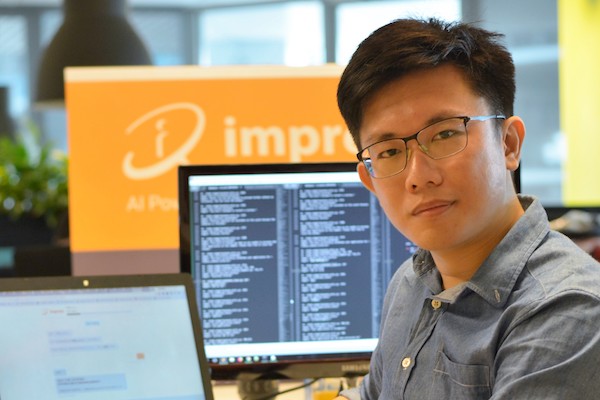 SITizen Tan Dong Xiang, who is now a software engineer at Impress.ai, felt that the guidance from his peers helped him assimilate into his role smoothly at the company.
"There was never a dull moment being a part of the impress.ai team, the work was meaningful and I felt like I was growing with the company and moving forward with the team," said Dong Xiang, "Impress.ai was a small team consisting of just the founders when I first started working with them. At that point of time, I was relatively new and did not know my way around software engineering. However, given ample resources, opportunities, and guidance from extremely capable individuals allowed me to quickly grow into my role."
Two years on, the company name is now synonymous with its tool – Impress.ai – and now work with some of the biggest enterprises in the region, including Accenture, DBS, and Singtel. Driven by the aim to make hiring and performance evaluation fairer for the entire workforce, the founders believe this will destroy barriers to upward social mobility for everyone. Impress.ai seeks to transform hiring practices for the 21st century with the power of AI and intelligent automation.
Second Minister of Finance, Ms Indranee Rajah, made mention of Impress.ai's impact to the government sector in parliament, "It has grown its clientele to 10 government agencies in its two years on the [SG:D Spark] programme. These agencies, in turn, have benefitted from a more efficient and effective recruitment process. For example, Ngee Ann Polytechnic reduced the time taken to review over 4,000 applications, from 470 hours to just two hours."
Now a full-time software engineer of the company, Dong Xiang never doubted the company's ability to succeed. He shared, "There was never a doubt that the company will always be making exciting progress. The team and client base are expanding and there is always something awesome over the horizon."
Muhammad, also currently working as a developer for Impress.ai, echoes Dong Xiang's sentiments. He said, "I always knew that Impress.ai has a strong product market fit, but the scale of its growth and momentum still surprises me. When I transitioned from my IWSP to looking for a full-time position, it was impressive to see the developments that impress.ai had made during a year. I am incredibly fortunate to be hired by impress.ai and to be a part of this winning team."
The team at Impress.ai has its sights on much larger things. A representative from the company shared, "We are targeting to become a $100M company by 2023 and make hiring fairer for a billion people in 50 countries."