Professional requirements compelled 36-year-old electrical engineer Loo Yee Chye to upskill. In the process, he discovered how going back to university was a boon to his daily work and long-term aspirations.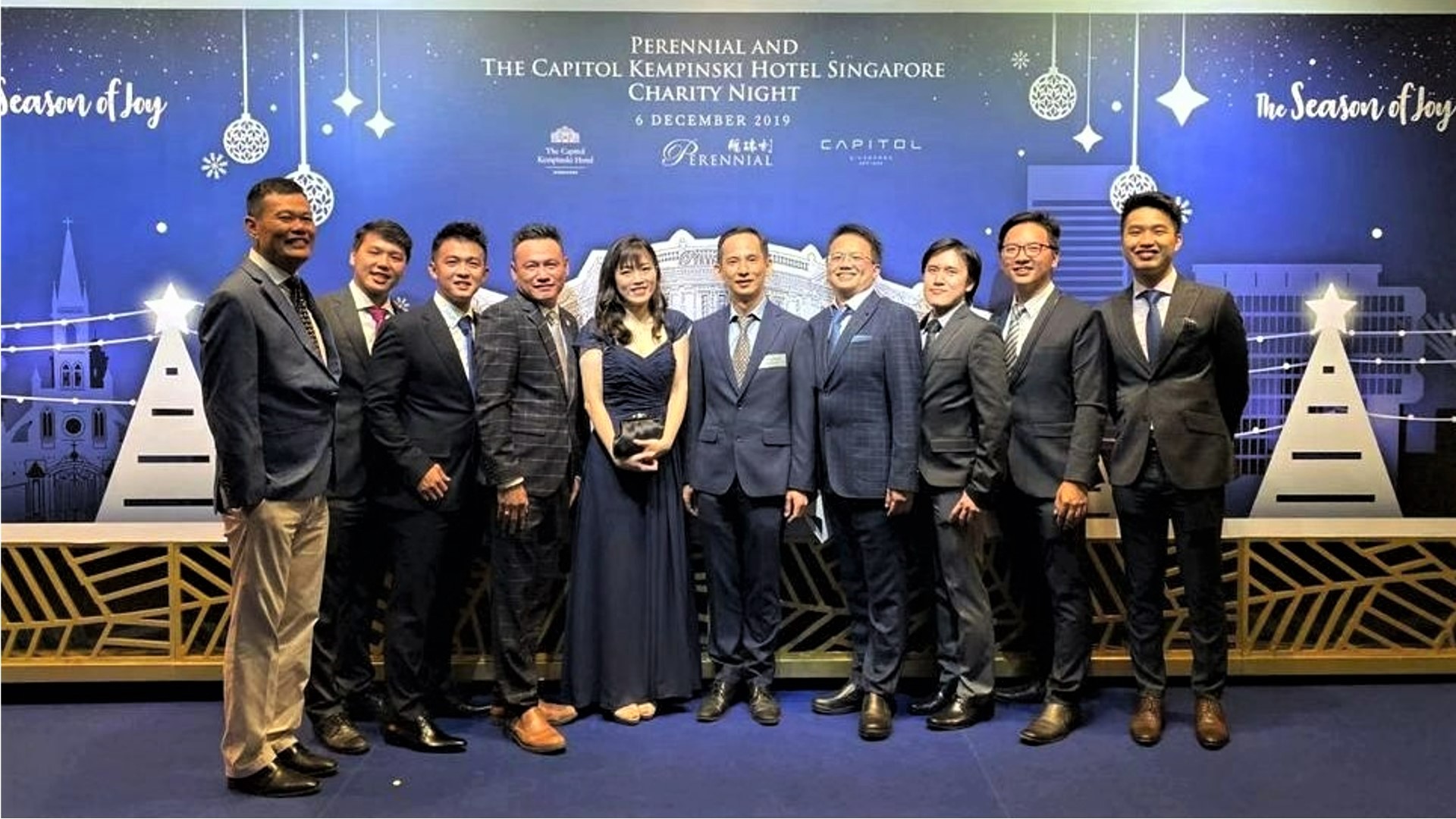 Electrical engineer Loo Yee Chye (third from right) with fellow colleagues from SOE Engineering Pte Ltd. (Photo: SOE Engineering Pte Ltd)
As a project manager at SOE Engineering, Loo Yee Chye was in his comfort zone. After all, he had almost 10 years of experience and a master's degree in Power Engineering to help him carry out his duties confidently.
However, a session with the Professional Engineering Board (PEB) led him right back to university. "The board required me to take four more modules to be eligible for the Fundamentals of Engineering Examination (FEE)," he said. Passing the FEE would be a pivotal step for Yee Chye to be listed as a professional engineer with PEB.
What started off as an academic and professional obligation soon became a refreshing learning experience for the affable electrical engineer, thanks to courses specially designed for working adults offered by the lifelong learning division of SIT (SITLEARN Professional Development).
Immediately Relevant and Applicable
"I took two modules for a start and found it quite helpful for my work," said Yee Chye, who oversees electrical installation projects for commercial and residential developments.
Through a module on 'EEE6004 Power Systems Fault Analysis and Protection' for example, he was able to tinker with ETAP software, which is useful for power systems analysis and calculations. The exposure to ETAP gave Yee Chye the confidence to handle other programmes with similar functions.
And in the 'EEE6010 Professional Practices in Power Engineering' module, he was reminded of the importance of ethics in his field. "You may only be hired to investigate a leaking problem, but you are also obligated to report other hazardous issues to the client," mused Yee Chye, who has become more mindful at work.
Following these two modules that he started concurrently in August 2021, Yee Chye registered for two additional ones in 'EEE6005 Power Quality and Reliability' and 'EEE6008 Condition Monitoring in Power Engineering'.
Upon completion of all four modules, he was awarded the Postgraduate Certificate in Electrical and Electronic Engineering (PGCert EEE) by SIT. The PGCert EEE is also stackable for students who wish to obtain a Master of Science in Electrical and Electronic Engineering.
What struck Yee Chye from the get-go was the grading structure of the courses – exams count for 30% of overall results while assignments made up 70%.
"It truly felt like continuous learning and application. It is very suitable for those looking to upgrade themselves in their career," shared Yee Chye. He added, "SIT may be a young university in Singapore but its courses are very practical and useful. I was pleasantly surprised at the way the modules are designed and conducted."
Making Time for Studies
While his experience was a positive one, Yee Chye was quick to point out that continuous learning calls for a significant investment in time. On top of weekly classes at night, he would need two to three weeks to complete one assignment; there were up to three assignments to tackle per module that took place across three to four months.
With a boisterous four-year-old son to manage, part-time learning was a physical and mental stretch for Yee Chye, but he took it all in stride. "I see this as a challenge and want to give it a try at least. If you don't try, you don't know how far you can go," he said.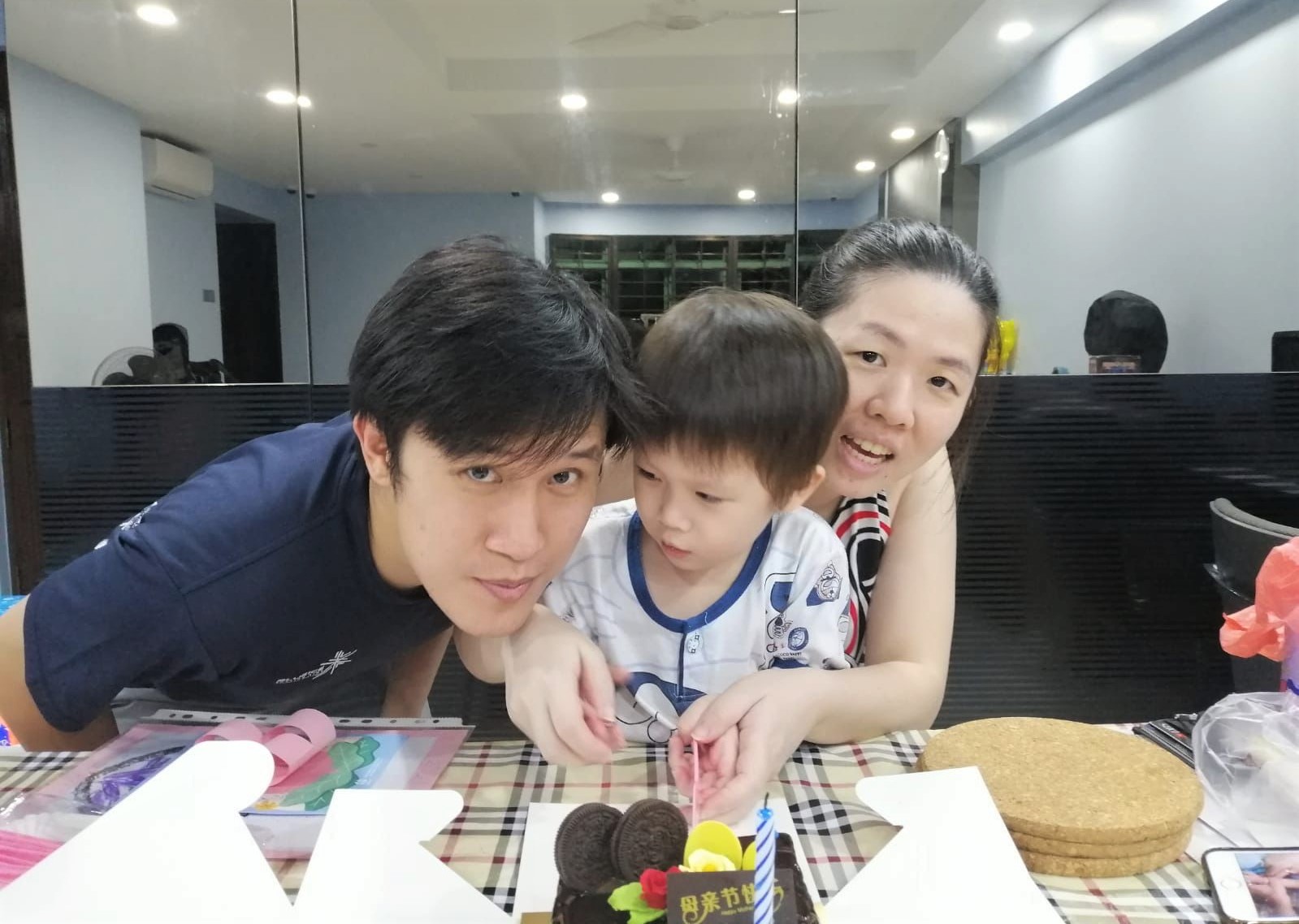 Yee Chye with wife, Tong Siew Kiat and son, Juan Loo Jun En celebrating Mother's Day at home. (Photo: Loo Yee Chye)
Yee Chye's passion for upskilling is also driven by his long-term goal to attain an Electrical Engineer's License from the Energy Market Authority, which will allow him to take on independent projects in the future.
After months of toiling, Yee Chye is now reaping the fruits of his labour. With his transcript from SIT obtained last May, Yee Chye can finally follow up with the PEB to obtain his listing as a professional engineer. He is even toying with the idea of returning to SIT for further studies in 2023. "Data security or data engineering perhaps?", he muses.
Yee Chye concedes that lifelong learning may not be everyone's cup of tea, especially for those busy with raising a family. But if anyone is sitting on the fence, this is his advice: "Try one module and see how it goes. You might enjoy going back to school and leave with some great memories."