Ms Giang Thuy Anh is a Doctor of Clinical Research student at SIT and a senior occupational therapist at Khoo Teck Puat Hospital. She shares how her dual roles help enhance the quality of her research work and the delivery of patient care.
Wearing two hats as a clinician-researcher in allied health.
Redefining how we view and show compassionate care to vulnerable patients, so they can live satisfying and fulfilling lives.
Preventing burnout and compassion fatigue in healthcare professionals.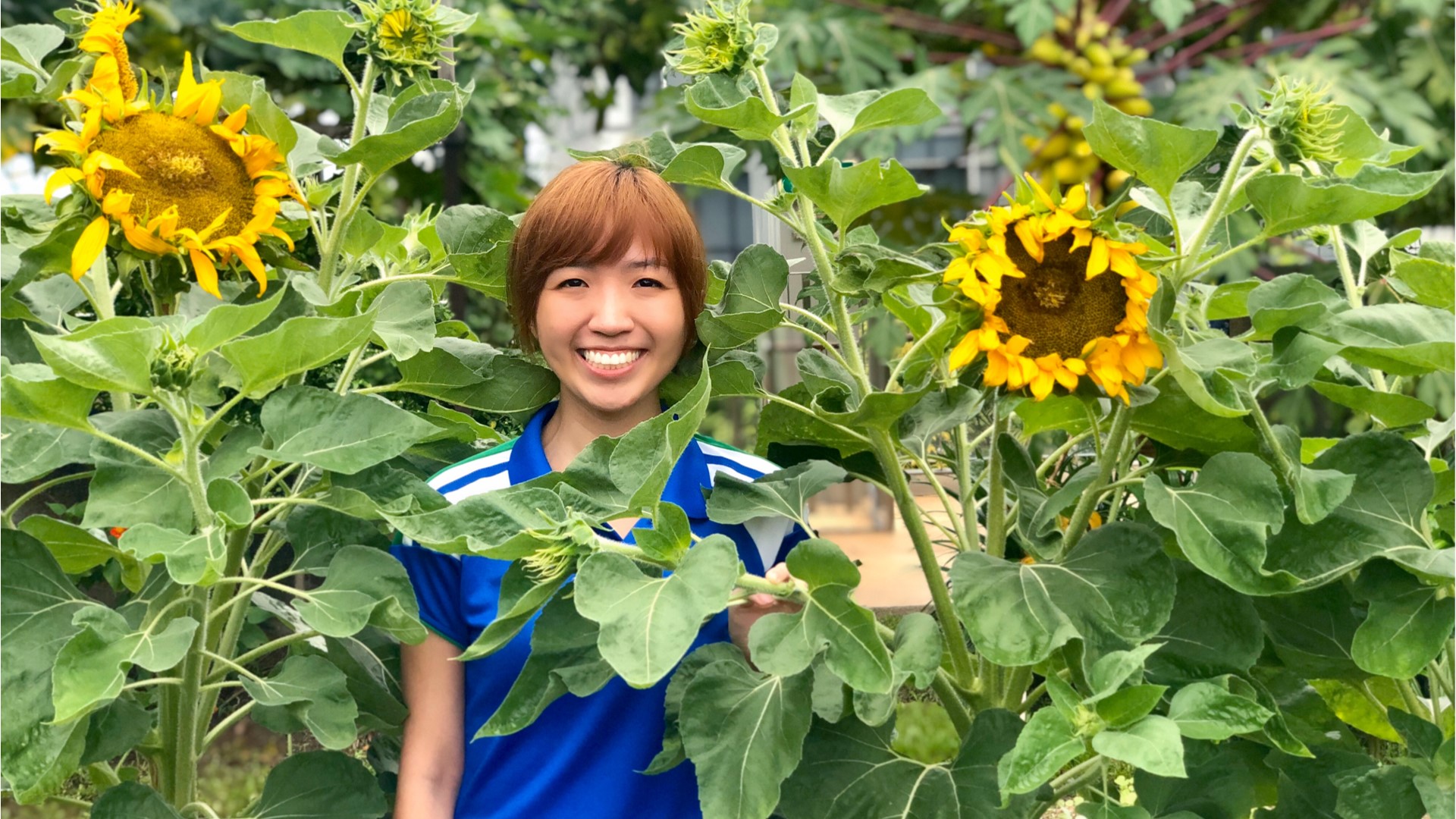 (Photo: Giang Thuy Anh)
As a clinician-researcher, Giang Thuy Anh not only provides direct healthcare services to patients, she also carries out research studies related to the provision of patient-care services.
Being equipped with practical knowledge about good research methodology means that she can use her clinical expertise to perform patient-oriented research studies, as well as provide services to patients that are grounded in evidence-based practice.
She said, "This combination allows me to be a better researcher and clinician. Using up-to-date evidence and continual evaluation, I can provide quality health-related services to patients. At the same time, I am acquiring the skills to lead research and training for hospital initiatives to bring about greater value-based care for our patients." 
Getting Ahead with the Right Training
Anh is honing her research methodology skills through SIT's Doctor of Clinical Research (DClinRes) in Health Sciences programme, which allows candidates to work on an industry-derived project supervised by SIT faculty and an industry supervisor.
She said, "I see myself as a bridge between the clinical world and the research world. The DClinRes programme has given me a strong foundation in my area of interest and prepared me to take on two research projects at my workplace."
Anh is currently the Principal Investigator for two research projects at Khoo Teck Puat Hospital (KTPH) 'Gardens by the Bed' and 'Humanitude'. The former leverages the benefits of horticultural therapy, while the latter study involves employing structured care techniques in patient care.
A Heart for Vulnerable Groups
Having watched her grandfather struggle with illness in the past, Anh is passionate about helping elderly patients suffering from dementia.
She shared, "I choose to work with older adults diagnosed with dementia because I feel they belong to one of the most vulnerable groups in Singapore."
On a typical day, after assessing how patients perform some of their daily activities, she customises interventions for different individuals. The goal of the interventions is to improve her patients' ability to carry out various functions, as well as restore their confidence by engaging them in activities that are fulfilling, necessary, and meaningful to them. Anh also tends to their emotional and psychological wellness during their hospital stay and teaches patients the skills to live an independent and satisfying life.
"Every day, I work closely with the multidisciplinary team at KTPH to co-facilitate the appropriate discharge planning for patients. In the meantime, I also work with my study team to conduct research studies and quality improvement projects that focus on enhancing care for older patients."
Although her work is often challenging, seeing the moments of joy that her patients experience is very fulfilling.
She said, "It helps to know that I am playing a part in creating a person-centred care environment for my patients, where they feel loved, validated, and cared for."
Compassionate Care is Evolving
The nature of compassionate care is evolving; more people are becoming aware of ageing-related ailments and diseases such as dementia. A positive outcome is that this awareness might inform our understanding of why someone with dementia demonstrates certain symptoms or clinical presentation.
But to Anh, there is a danger in focusing only on a person's disease.
She explained, "Healthcare providers may become too task-focused and forget to treat a patient with dignity and compassion. Understanding someone goes beyond just knowing about the disease affecting them. We must get to know a patient as a person. This means understanding their backgrounds, personality, preferences, psychological needs, and so on. Being able to 'know the person' is truly the first step to compassionate care."
Risk of Burnout and Compassion Fatigue
Anh said, "Most of us chose healthcare as our profession because we want to improve the lives of patients. But compassionate care is more than a caregiver's intention to help or be compassionate. Without proper training and support, caregivers or healthcare staff might face burnout or 'compassion fatigue' when caring for dementia patients. And this is important because it affects our job satisfaction and empathy for our patients."
While it may seem as though compassionate care is intuitive, Anh believes that training is necessary.
For example, she saw how the 'Humanitude' programme, implemented at KTPH, helped rekindle staff's passion for compassionate care. The training equipped healthcare providers with the necessary skills to provide consistent, compassionate care to patients in a sustainable manner.
More About 'Humanitude'
Anh providing 'Humanitude' care to one of her patients. (Photo: Giang Thuy Anh)
This programme was conceived in France and shifts the paradigm from task-oriented care to one that fosters greater connectedness between caregivers and healthcare providers, as well as persons with dementia.
It is centred on a relationship-based approach where caregivers and healthcare providers use gaze, speech, touch, and verticality (upright position) when interacting with and caring for patients.
Anh and her team are still in the process of data collection, but preliminary results so far reveal that Humanitude can improve patient outcomes in terms of achieving improved function, stronger engagement, and decreased agitation.
Meanwhile, healthcare staff also reported decreased burnout, increased empathy, and improved attitudes towards persons with dementia.
Hope for the Future
Being able to participate in such research projects has been very rewarding for Anh. She hopes to lead other research projects investigating the effects of non-pharmacological interventions for patients with dementia in acute care settings.
She shared, "I am passionate about contributing to evidence-based practice and greater value-based care for older adults in Singapore. My career goal is to lead hospital-related projects and research with a focus on person-centric care to improve our patients' experience, dignity, and quality of life."