Programme Overview
The Bachelor of Engineering with Honours in Information and Communications Technology (Software Engineering) degree is a four-year direct honours degree programme. With the prevalence of Infocomm Technologies (ICT) across all industry sectors including finance, hospitality, manufacturing and healthcare, proper software engineering is critical to support the daily operations of many organisations. Software engineering covers the design, development, operation, analysis, maintenance and management of software in a holistic and systematic manner.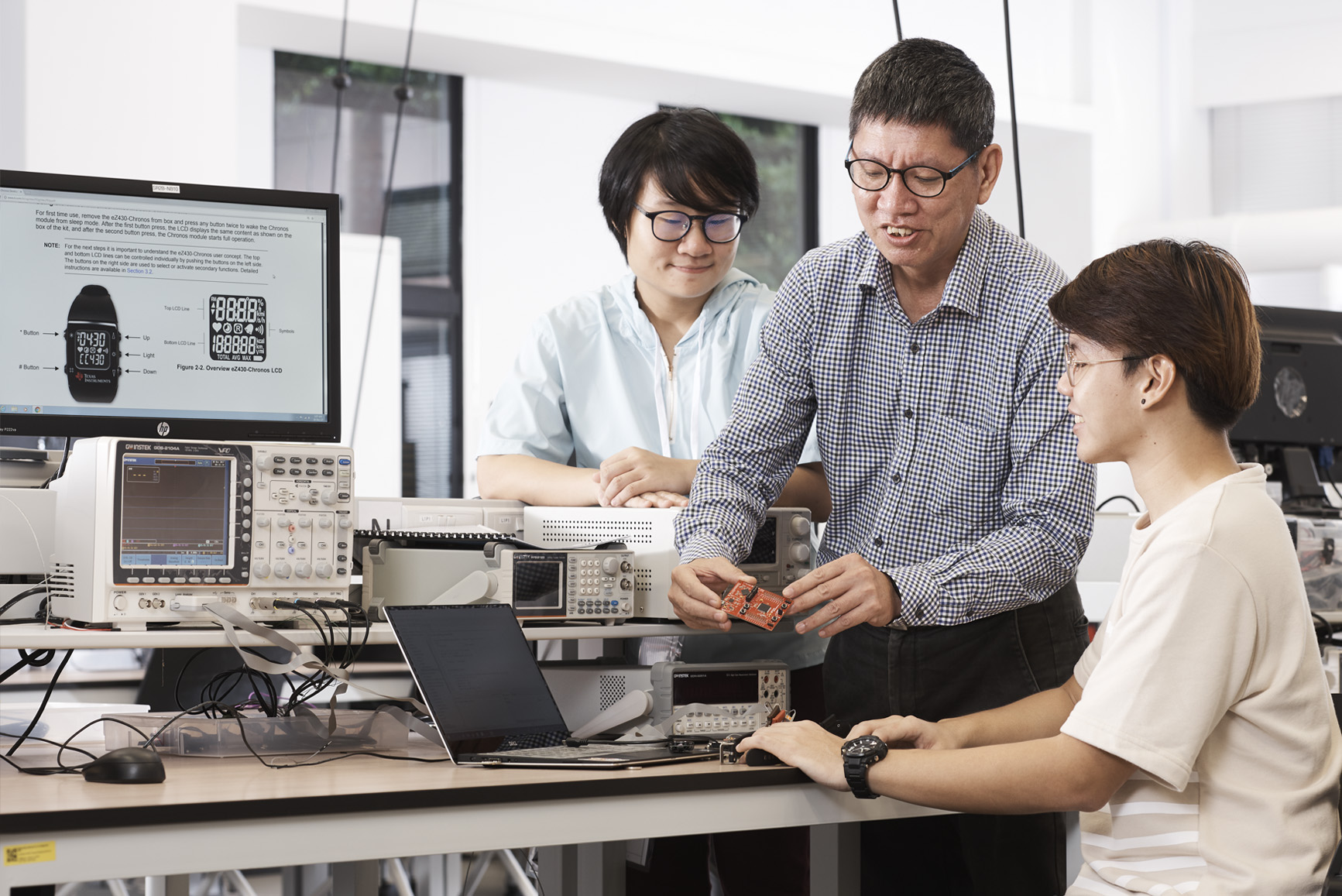 The Programme's Mission Statement
To train highly specialised professionals that can integrate seamlessly and contribute effectively to the Infocomm industry.
The Programme Educational Objectives
The programme aims to train students to become highly specialised professionals with deep technical capabilities who continuously improve themselves to be catalysts for transformation while remaining grounded in the community. As such, alumni of the programme are expected to achieve the following Programme Educational Objectives within five years after graduation:
Demonstrate expertise in Software Engineering, Information Security or other specialised disciplines of ICT that is applicable in a broad range of industries.
Solve complex interdisciplinary problems as part of a team leveraging on their individual deep technical competencies in ICT taking into consideration the requirements for the solutions to be sustainable and ethical.
Demonstrate continuous professional and technical development through life-long learning such as obtaining advanced degrees, professional certifications, or knowledge of contemporary issues and recent advances to remain relevant in the dynamic field of ICT.
Support the transformation of their profession and society through continuous engagements with their community.
Curriculum
Highly-Specialised: Other than developing the foundational knowledge required by any ICT professional, this programme will also cover all learning outcomes specified by the IEEE/ACM Joint Task Force on Computing Curricula for Software Engineering. Key subjects in the areas of secured software development, mobile computing, cloud architecture solutions and big data analytics which are in high demand will also be covered.
Industry-focussed: Partnerships will be forged with key industry majors to support the curriculum through the sharing of state-of-the-art technologies, expertise and resources. Students may have the opportunity to gain internationally-recognised industry certifications as part of the programme.
Practice-Oriented: Emphasis will be placed on advancing academic knowledge through the use of practical hands-on training to solve real-world problems. Students will participate in the Integrated Work Study Programme (IWSP) in their final year. Students will be on a structured year-long work placement that is integrated with flip classroom teaching and an industry-focussed capstone project.
After completing the degree programme, the students should satisfy the following Student Learning Outcomes (SLOs) as specified by the Engineering Accreditation Board (EAB):
Engineering Knowledge: Apply knowledge of mathematics, science, engineering fundamentals and an engineering specialization to the solution of complex engineering problems.
Problem Analysis: Identify, formulate, research literature and analyse complex engineering problems to reaching substantiated conclusions using first principles of mathematics, natural sciences and engineering sciences
Design/ Development of Solutions: Design solutions for complex engineering problems and design system components or processes that meet specified needs with appropriate consideration for public health and safety, cultural, societal and environmental considerations.
Investigation: Conduct investigations of complex problems using research-based knowledge and research methods including design of experiments, analysis and interpretation of data and synthesis of the information to provide valid conclusions.
Modern Tool Usage: Create, select and apply appropriate techniques, resources and modern engineering and IT tools including prediction and modelling to complex engineering activities with an understanding of the limitations.
The Engineer and Society: Apply reasoning informed by the contextual knowledge to assess societal, health, safety, legal and cultural issues and the consequent responsibilities relevant to professional engineering practice.
Environment and Sustainability: Understand the impact of professional engineering solutions in societal and environmental contexts and demonstrate knowledge of and need for sustainable development.
Ethics: Apply ethical principles and commit to professional ethics and responsibilities and norms of engineering practice.
Individual and Team Work: Function effectively as an individual, and as a member or leader in diverse teams and in multidisciplinary settings.
Communication: Communicate effectively on complex engineering activities with the engineering community and with society at large, such as being able to comprehend and write effective reports and design documentation, make effective presentations and give and receive clear instructions.
Project Management and Finance: Demonstrate knowledge and understanding of engineering and management principles and apply these to one's own work, as a member and leader in a team, to manage projects and in multidisciplinary environments.
Life-long Learning: Recognize the need for and have the preparation and ability to engage in independent and life-long learning in the broadest context of technological change.
Accreditation
Accreditation of the programme will be sought with the EAB.
Career Opportunities
This programme will provide graduates with the required academic knowledge and professional skill sets for generic ICT job opportunities and specialist software engineering jobs such as Software and Applications Manager; Software Systems Architect; IT Service Manager; Information Technology Project Manager; Software, Web and Multimedia Developer; and Cloud Solutions Architect.