Armed with a Bachelor of Science with Honours in Air Transport Management degree, 25-year-old Arifalina Zahrah Binte Abbas is following in her father's footsteps.
Arifalina's fascination with aviation began at a young age. Growing up, she spent countless hours trotting the halls of Changi Airport while waiting for her father to finish work. Arifalina's father spent 20 years working across various departments in the Civil Aviation Authority of Singapore, based at Changi Airport. Intrigued by the mechanics of the aviation industry and how things work – from when passengers step into the airport to arriving at their destination, Arifalina's interest and passion in airport operations took flight.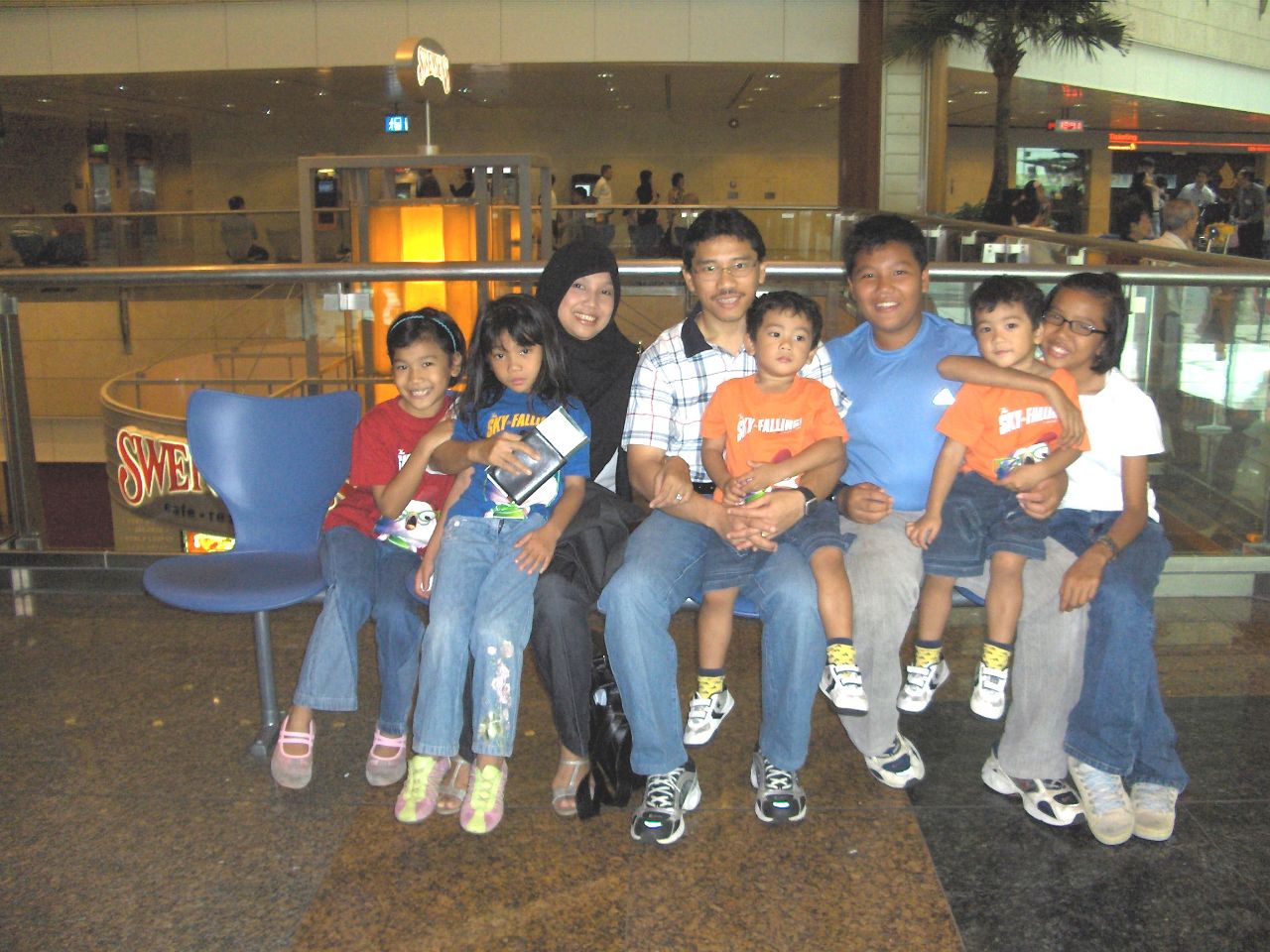 Arifalina (1st from left) with her family at Changi Airport Terminal 2. She recalls memories of spending her weekends and having birthday celebrations at Changi Airport while growing up. (Photo: Arifalina Zahrah Binte Abbas)
After her GCE 'O' levels, Arifalina took up a Diploma in Aviation Management and Services at Temasek Polytechnic. Subsequently, she went on to pursue her Air Transport Management (ATM) degree at the Singapore Institute of Technology (SIT). 
The Beginning of many Firsts
Arifalina was among the pioneer cohort of students in the ATM programme in 2019. Being the pioneers, the group felt they were just "going with the flow on unfamiliar terrain" as there were no seniors they could turn to or past-year examination papers they could refer to. Midway through their degree programme, COVID-19 struck and the entire aviation industry came to a standstill. Although there were moments Arifalina felt nervous about her future, she was confident the aviation industry would bounce back.
Learning from Rugby
Besides her passion for aviation, Arifalina is an avid touch rugby player. One of the fondest memories Arifalina had was joining the SIT touch rugby team during her first week and preparing for the Singapore University Games (SUniG) in two months. It was a momentous experience for Arifalina, as that was the first time SIT sent a women's team to participate in the SUniG.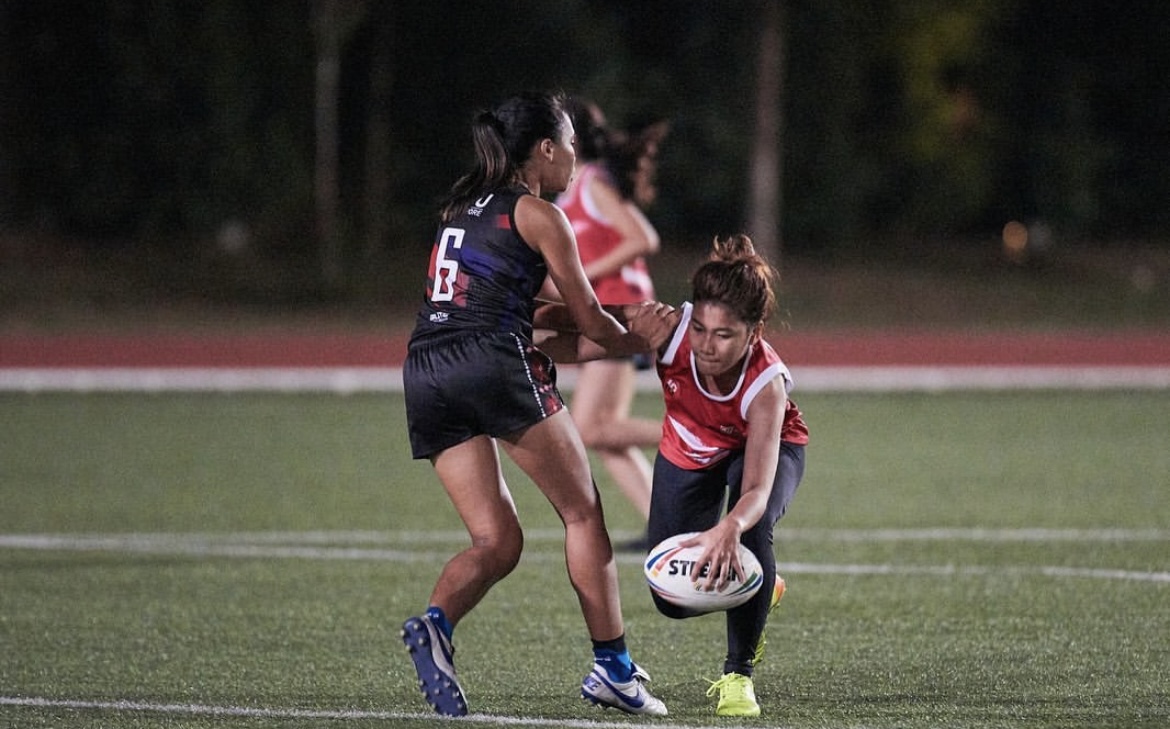 Arifalina (right) participated in the Singapore University Games (SUniG) in 2019. She was captain of the Women's Touch Rugby Team from 2020 to 2021. (Photo: Arifalina Zahrah Binte Abbas)
Looking back, Arifalina appreciated her time in rugby as she picked up important qualities, such as teamwork and communication skills, as she rose to the rank of team captain. These proved essential during her eight-month Integrated Work-Study Programme (IWSP) with SATS Cargo Pte Ltd. The IWSP is a distinctive feature of SIT's degree programmes where students undertake up to 12 months of work attachment relevant to their course of study. Arifalina was also one of the top performers for the IWSP in her cohort.
"Just like playing sports, the working world is about coming together as a big team. Through rugby, I learned how to guide and be guided. It also enabled me to communicate with people from different strata of life. The biggest takeaway from my IWSP is how it offered me a glimpse into the world of aviation and affirmed my decision to enter the industry," Arifalina said.
Initially, managing senior workers who have been in the industry for decades appeared to be a daunting task. Still, a tactful and assertive Arifalina quickly earned the respect of her colleagues as she managed daily warehouse and ramp operations at airfreight terminals effectively.
Life of an Airside Duty Officer
Today, Arifalina is "living the dream" in her role as an Airside Duty Officer at the Changi Airport Group.
"I chose to take up an operations position as I wanted to explore the fundamentals of how things work. An Airside Duty Officer manages the airfields, planning the gates for aircraft to land and take off, and even wildlife management! During the wildlife sessions, we learned how to chase large birds, such as eagles, away from the airfields as they can cause serious damage to aircraft if they get in the way during landing and take-off," Arifalina said.  
Despite working shift hours, Arifalina's family and friends are supportive of her role as an Airside Duty Officer.
"I'm never going to be 25 again! When am I going to do this if not now? In the many years to come, I hope to progress in my career to make improvements to systems and processes so as to enhance flight and airport operations," Arifalina shared.
Uncover and Discover
Arifalina truly embodies the quote she has on her laptop wallpaper: "Change is scary, but so is staying the same."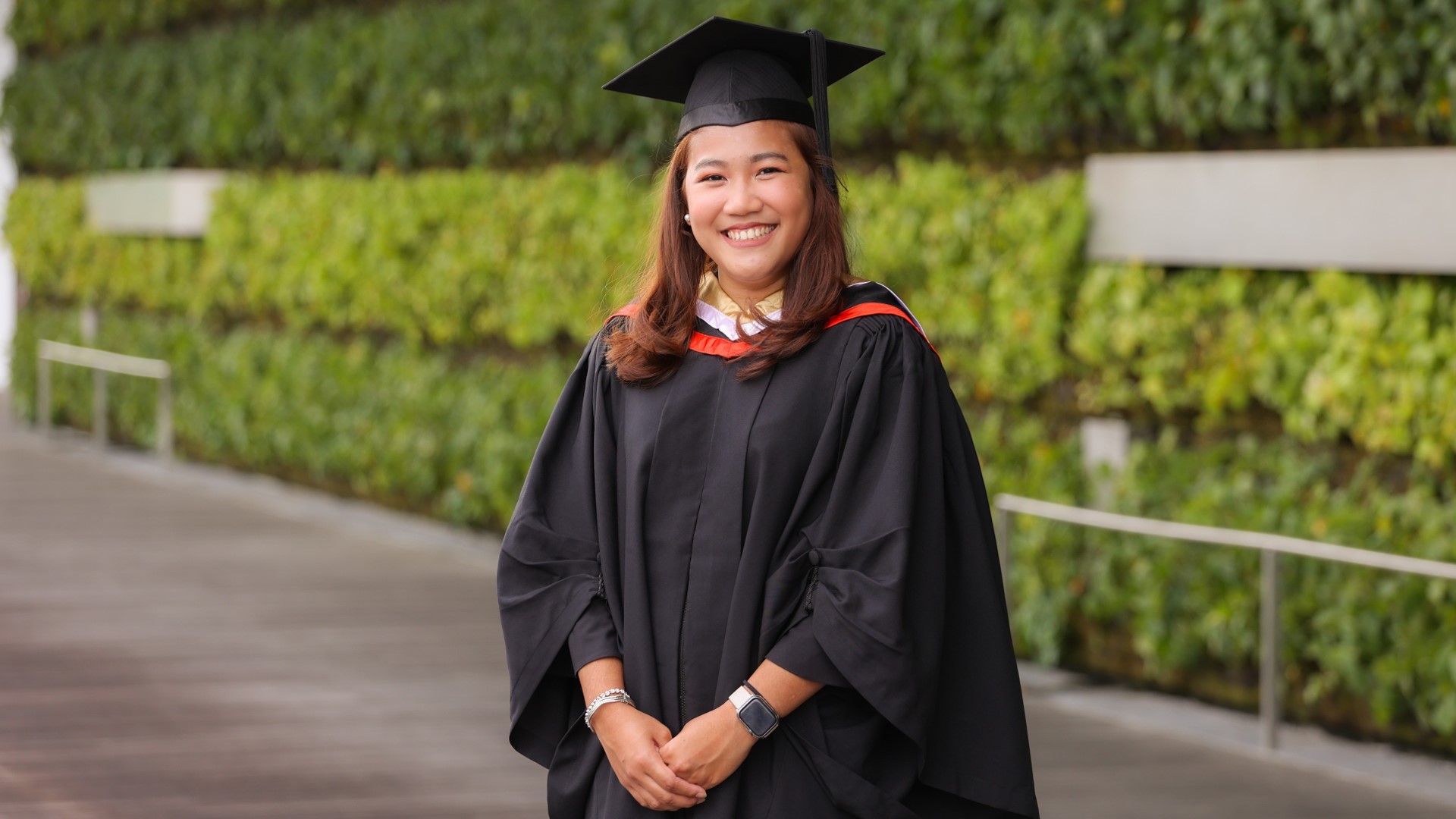 The ATM graduate from the Class of 2022 urges more females to join the exciting aviation industry. (SIT photo: Keng Photography/Wang Zhixiang)
"To me, the future is unknown. We will never find out what is in store for us until we step out," Arifalina remarked.
Her advice to people considering joining the aviation industry is: "This is the best time to enter the scene, with more jobs and endless opportunities. A shoutout to ladies – don't be afraid to join the aviation industry, though it may seem male-dominated. With the latest technology investments that can help in our work, there's nothing women can't do!"