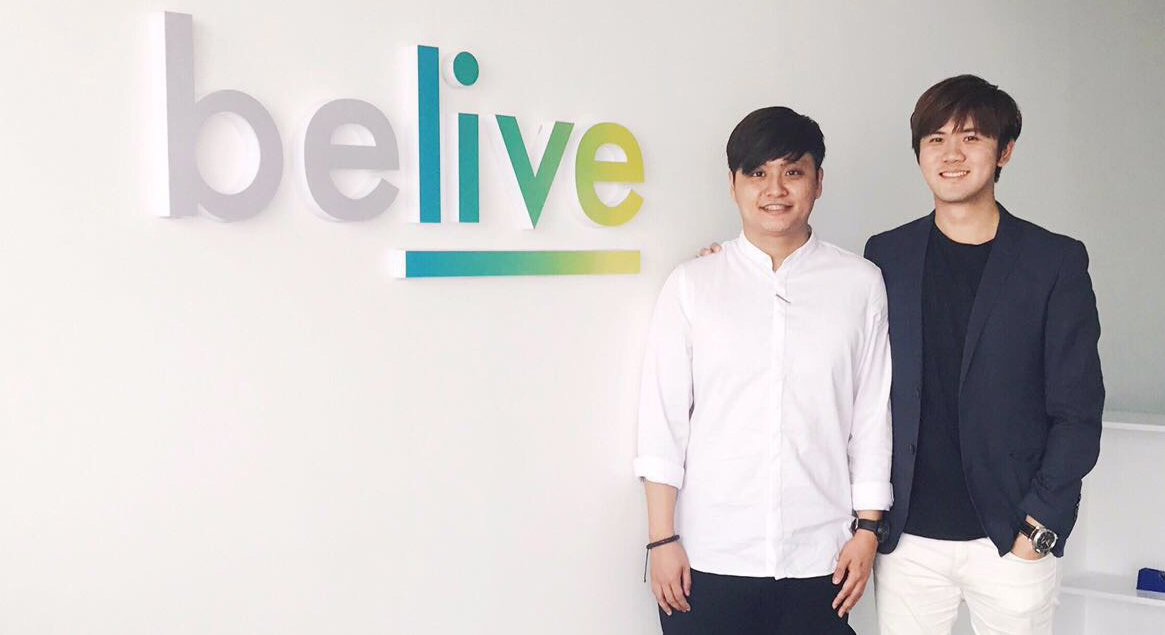 Co-founders Lim Kim Hui (L) and Kenneth Tan
After two years of living off his income from freelance design assignments, while at the same time, conducting intensive market research on a video streaming idea he had when still at SIT, Lim Kim Hui, an alumnus from the inaugural SIT-GSA Communication Design programme finally managed to garner $1.5 million seed money for his video streaming start-up company BeLive.
"The GSA programme taught me the value of research and how to present ideas in a coherent manner based on findings from market research. I strongly believe it was through the lessons and applications I learned from the modules on research and presentation that helped me to persuade and convince my investors," said Kim Hui.
Additionally, Kim Hui felt it was also due to the encouragement of his mentors Chrissie Choo, and especially Assistant Professor Terence Heng, Deputy Programme Director of the BA (Hons) Communication Design programme, Glasgow School of Art (Singapore), that nudged him to pursue his start-up dream.
"Kim Hui is a great example of that willingness to take risks and work really hard for something he believes in. He also made use of his existing knowledge and life experiences and applied it to the products that he is creating. It is that flexibility and tenacity that makes him an inspiration to others," said Asst Professor Heng.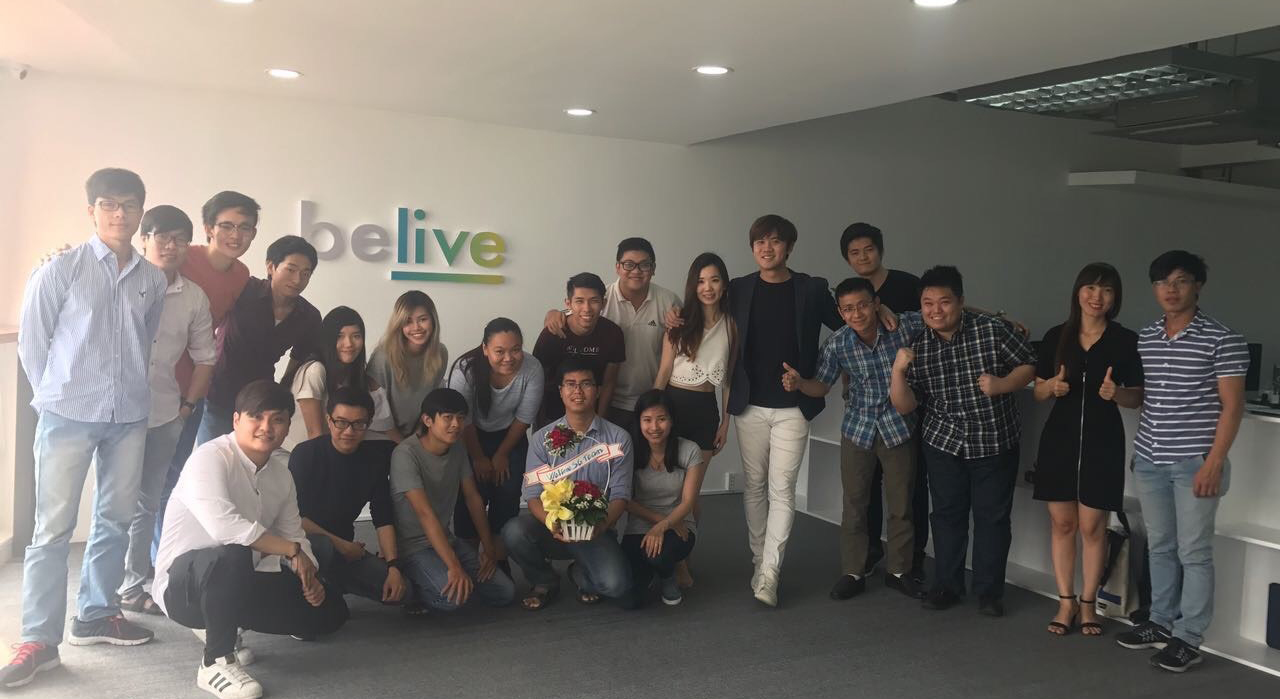 Lim Kim Hui's (first row, extreme left) team based in Ho Chi Minh, Vietnam
BeLive is aided by Singapore's Mediapreneur incubator, a programme run by MediaCorp, with the mission to provide a clean, nurturing and safe environment for talented creators to showcase their works through live video streaming.
The app sports more than 1,000 channels of different categories – music, comedy, magic performances and DJs. The start-up is run by a 21-strong staff based both in Singapore and Vietnam.
SIT wishes Kim Hui every success in his start-up venture.