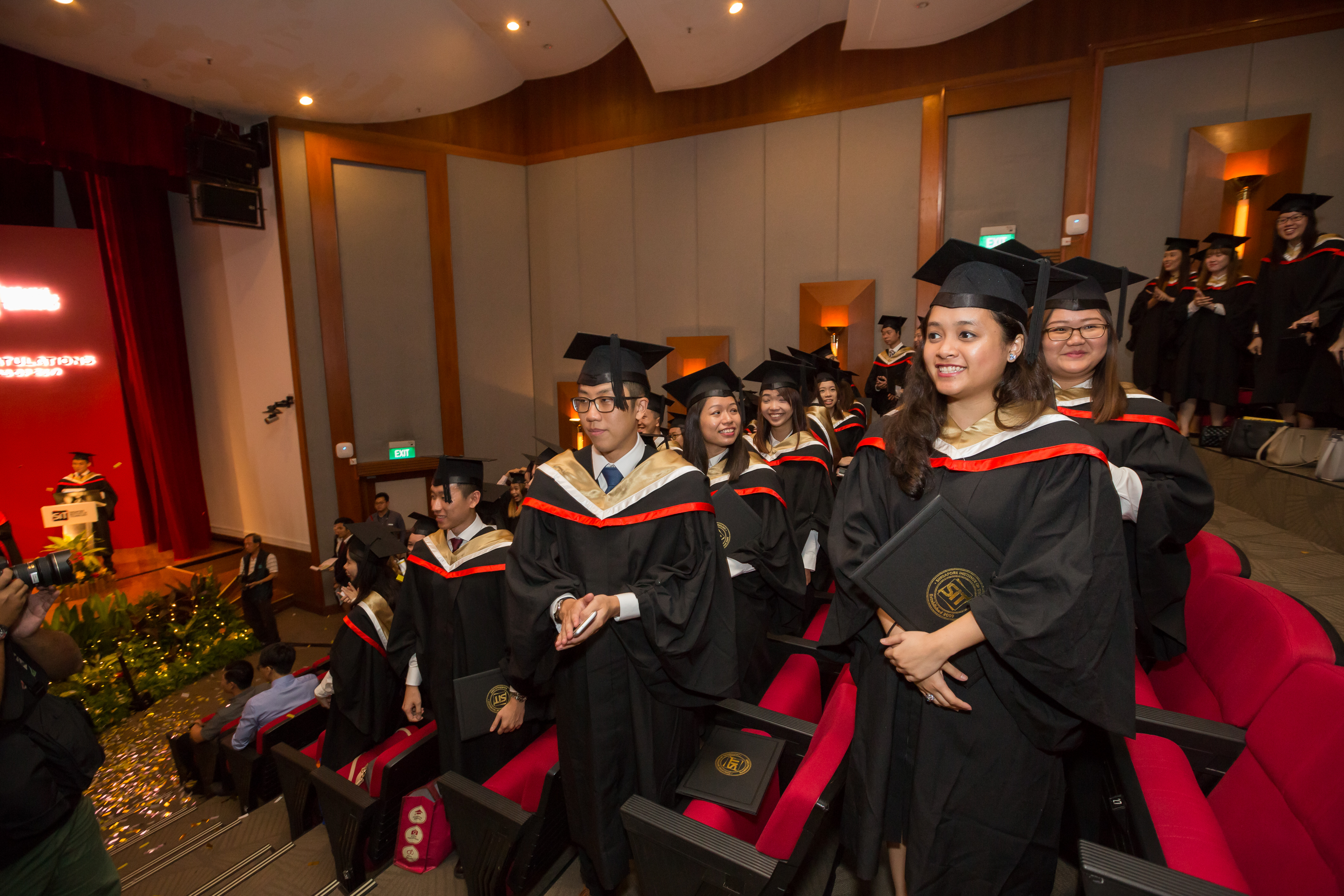 84% of SIT's pioneer Accountancy graduate cohort received priority job offers from accountancy firms even before graduating, after doing their intensive eight month Integrated Work Study Programme (IWSP) stints in their respective firms.
Singapore Institute of Technology (SIT)'s Accountancy programme was granted final accreditation status on 30 May 2017 by the Singapore Accountancy Commission (SAC). The accreditation is the result of months of documentation submissions by SIT in order to progress from its provisional accreditation status since October 2016.
"With this final accreditation status, our future graduates can enrol directly into the Singapore Chartered Accountant (CA) Qualification Programme if they wish to. And this is definitely good news for our close to 90 students who will complete their Accountancy programme at the end of this year," said Associate Professor Koh Sze Kee, Programme Director, Design and Specialised Businesses.
On October 2016, SIT's Accountancy programme was granted provisional accreditation status by the SAC. The provisional accreditation allowed SIT's first batch of Accountancy graduates in February 2017 to enrol directly into the Singapore CA Qualification Programme, which paved the way for them to earn Chartered Accountant status upon successful completion.
The current full SAC accreditation status is valid for five years with effect from 1 July 2017. A re-accreditation will be needed when it expires.
Apart from this most recent accreditation by SAC, SIT's Accountancy Programme has previously been accredited by CPA Australia, ICAEW, CAANZ and CIMA. The programme has also been accepted into the CFA Institute University Recognition Programme. This status is granted to institutions whose degree programmes incorporate at least 70% of the CFA Programme candidate Body of Knowledge (CBOK), which provide students with a solid grounding in the CBOK and positions them well to sit for CFA examinations.