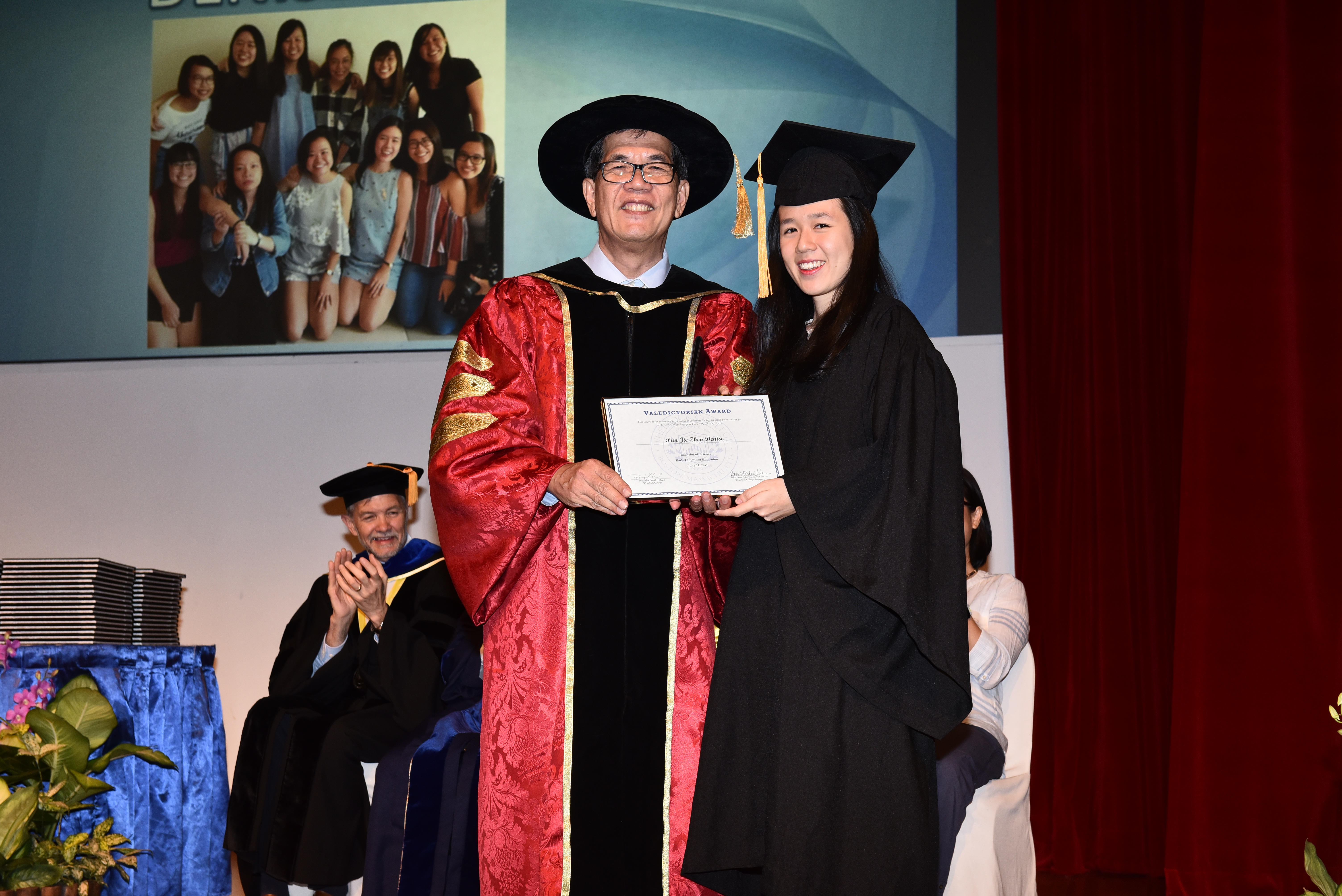 Denise receives her Valedictorian Award from Professor Tan Thiam Soon, President, SIT at yesterday's Wheelock College Commencement Ceremony 2017
"I wake up every day knowing I will face enthusiastic and loving children and there is no better feeling than that." Denise Pun, 25, loved children since she was a kid herself, so it was only fitting that after completing her secondary education at Presbyterian High School, she enrolled in Temasek Polytechnic's Early Childhood Education programme.
Wanting to make a difference in Singapore's early childhood education sector, Denise worked for two years as a kindergarten teacher, before enrolling in Wheelock College Singapore's (WLC) Bachelor of Science in Early Childhood Education degree at SIT, a rigorous programme designed to provide Singaporean students with an education that balances theory about the growth and development of young children with the practical skills necessary for students to become successful practitioners and leaders in the profession here. What drew Denise to the programme was the school motto - "Are you tough enough to inspire a world of good?"
Two years have passed in a flash, and today Denise and 65 of her counterparts make up the 'Class of 2017' who will move on to shape young minds and hopefully emerge as leaders in the vital profession of early childhood and pre-school education in Singapore. Denise and her colleagues are also the fourth cohort to graduate under Wheelock College's partnership with SIT.
Having spent some time in the field before enrolling in her undergraduate studies, Denise acknowledges that every child-care institution in Singapore has a different set of practices and varying philosophies. She feels that WLC's programme has provided her and her peers with a strong foundation in knowledge and ingrained in them beliefs that would allow each one of them to make informed decisions in their own classrooms. "The programme has helped me to learn, grow, and improve. Not only did it provide me with academic knowledge, it gave me confidence, a voice, and the courage to use that voice."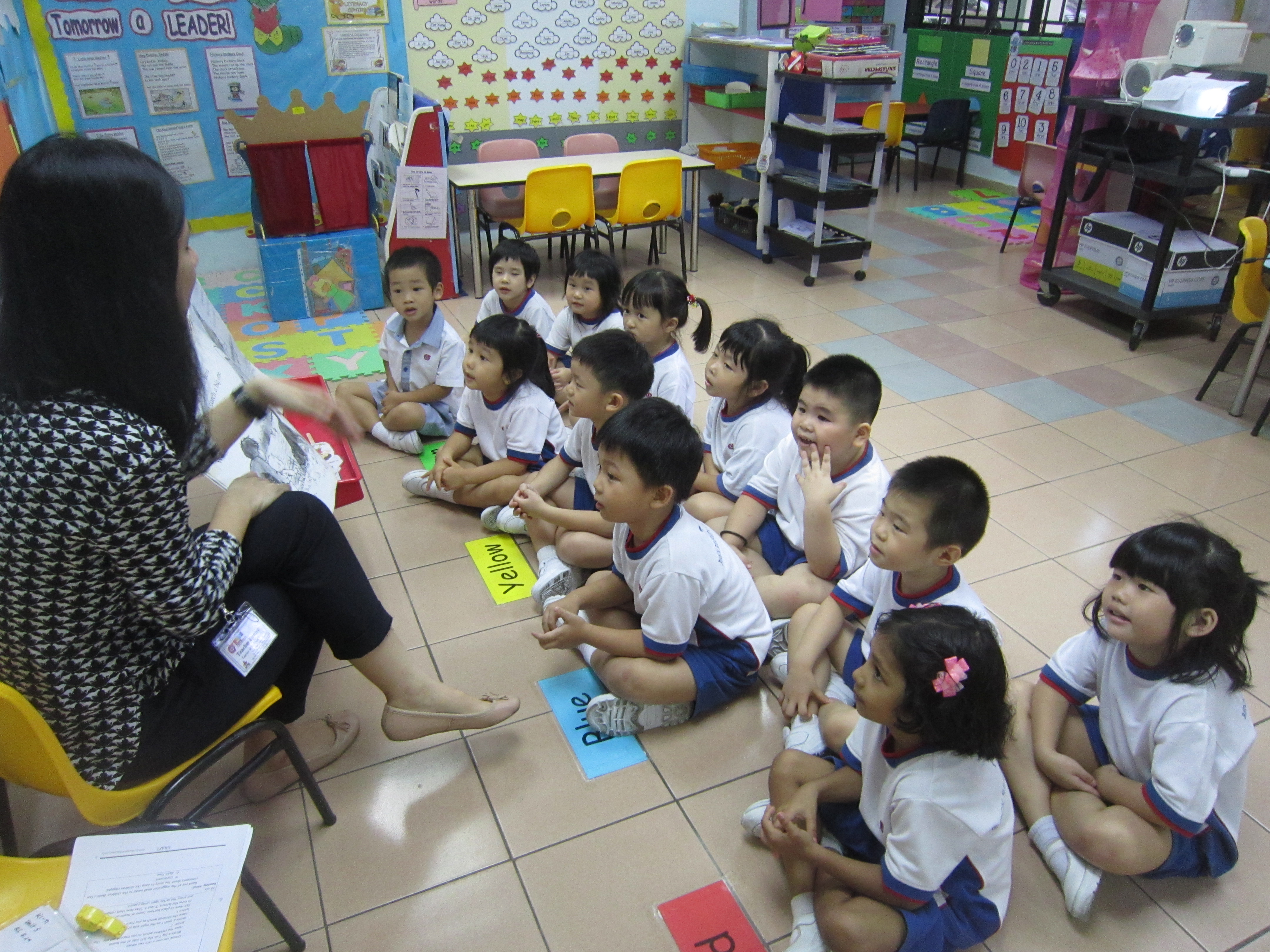 Denise reading the book "We're Going on a Bear Hunt" to a group of K1 children
There wasn't a single experience or moment that stood out particularly for Denise. "It was just a whole wonderful two years of friendship, fun and pure contentment." Working as a class of like-minded people with a single common goal, which is to better the lives of children, was rewarding for her.
Spending a month at Wheelock College Boston on the mandatory Overseas Immersion Programme (OIP) was also invigorating for Denise, as she and her classmates toggled between studies and taking in the sights & sounds the historic city had to offer. "I had the chance to visit a preschool in Boston and the experience was eye-opening. We also had to visit the Muddy River in Boston several times for a particular module, which I wasn't excited about as I'm not particularly fond of mud, or science even," she recalls with laughter. "The most important thing I learnt, and had the chance to witness firsthand, which I believe is also the benefit of the OIP, is the realisation that every country's education system is different. The Singapore education system is truly one of a kind. I believe that much has already been done but there is a lot more to do in terms of making positive changes in the world of early childhood education in Singapore."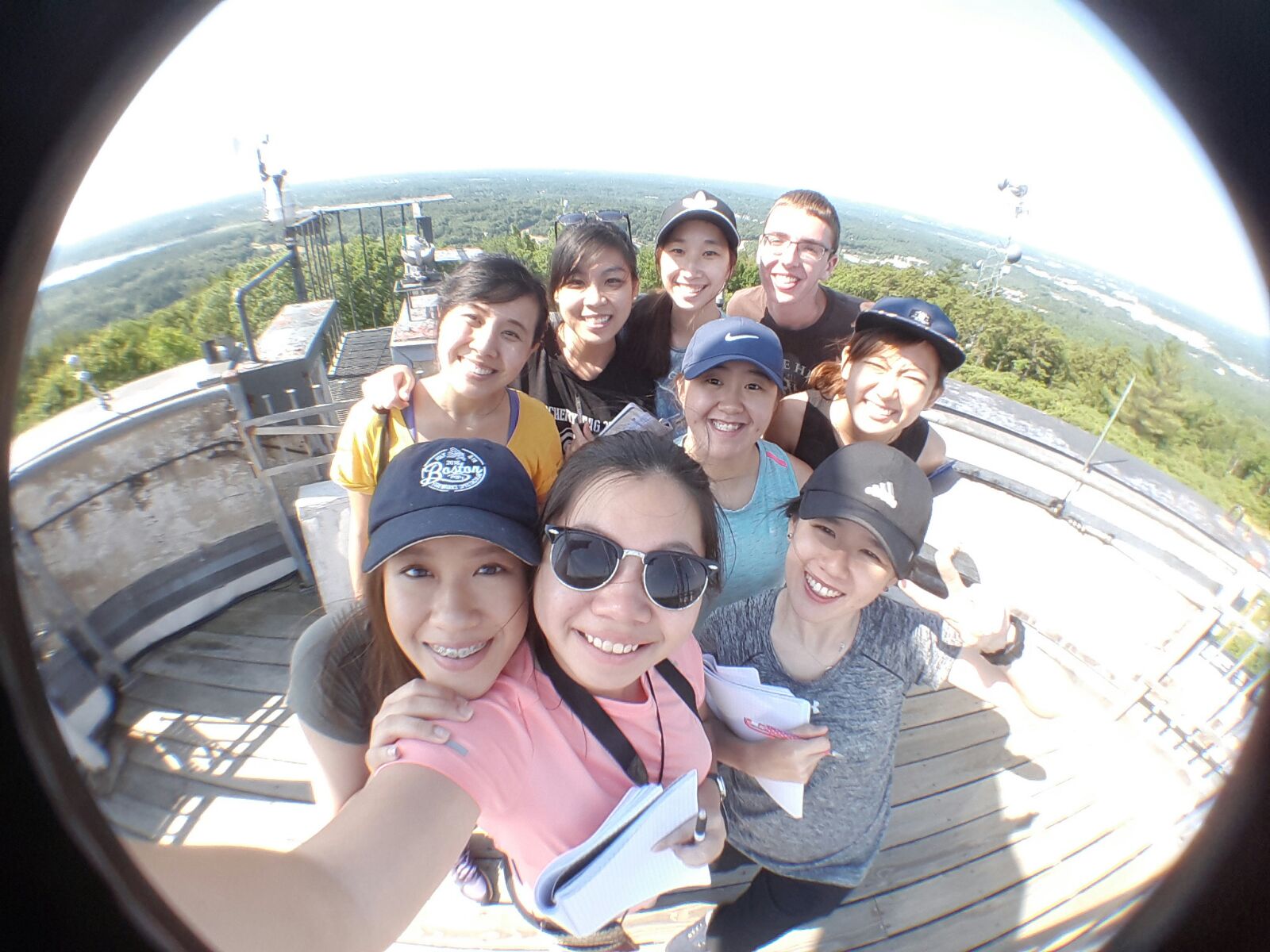 Denise and her classmates also found time to take in the sights & sounds Boston had to offer during their month-long OIP
Now about to start as an educator in a MOE Kindergarten, Denise is grateful for the strong foundation she has received, and is excited to make a difference in the world of Early Childhood Education in Singapore. "I believe that although I may not have power to inspire the world, I do have the power to inspire the lives of children and their families. Children love and learn so freely and it will always be my aspiration to be an inspiration to them."