World Water Day is observed annually on 22 March to highlight the importance of water sustainability. We share how we conserve this precious resource throughout our campus and at our new home in Punggol.
Look Good, Do Good
The new Punggol campus has incorporated sustainable design in its buildings. In both East and West Zones, the campus will be dotted with a variety of  design features to harness surface runoff – excess rainwater pooled on ground surface – as part of the University's  stormwater management efforts.
This combination of design features, from rain gardens to sedimentation ponds, will see SIT harvest up to 40% of the runoff. This can be channelled back for non-potable use, such as irrigation for the university's landscaping needs, amounting to an estimated annual savings of 86,000m3 of water – equivalent to approximately 34 Olympic-size swimming pools!
These efforts garnered the ABC Waters Certified (Gold) Award at the Active Beautiful Clean (ABC) Waters Seminar 2022.
Using Less Water to Do More
New campus, new fittings. The new Punggol campus will be kitted out with WELS 3-ticks water fittings. The Water Efficiency Labelling (WELS) is a grading system introduced by the Public Utilities Board (PUB) in 2009, to indicate the water efficiency level of a product with a simple 0/1/2/3 tick system.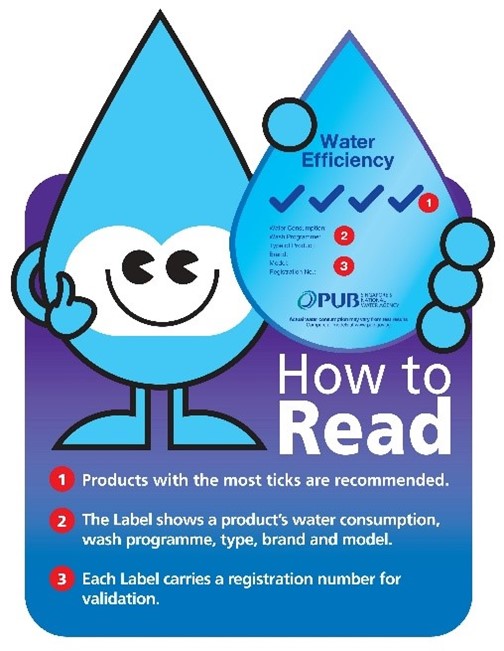 Hydroponic systems use less water than conventional ways to grow plants. In SIT@Dover, the rooftop hydroponic farm has a closed-loop system where unused nutrient-rich water is recirculated back to the plants. It is also fitted with a sensor designed to cut off water supply intake once an optimum level is reached.
Adding to the Data Lake
A drip irrigation system will be installed throughout SIT's new Punggol campus, and will see an estimated 20-60% water savings compared to conventional irrigation. Apart from tracking and monitoring water usage, this smart watering system can help to reduce water consumption. Water delivered directly to the base of the plants prevents unnecessary water loss due to evaporation, runoff, and infiltration. Flow detection and leaks can also be isolated quickly at the controller.
Data from this drip irrigation system will be fed into a bigger control system - the Integrated Building Management System (IBMS). The university's overall water usage can be monitored via the IBMS, which pools together data from different types of building systems (e.g. data from air conditioning, water, electricity). This will then be stored in our SIT Data Lake for further research. 
SIT is also working towards attaining the Water Efficient Building (WEB) Certification. Awarded by PUB, the WEB Certification requires buildings to meet several criteria, such as installing water-efficient fittings, implementing water management plans, and providing regular water consumption data – all of which the university will be doing once operations are in full swing at our Punggol Campus.
The University Tower at SIT@Dover will be lit in blue on 22 March to signal our commitment to water conservation. Staff and students are also enocouraged to turn up in blue on campus, in a show of support for the water sustainability cause.