The Internet is a double-edged sword. With a high-level of digital connectedness cutting across all demographics, how can we get people to be more aware of the real consequences of their choices online?
Themed '1 Click Away', this year's Better Internet Campaign and Better Internet Conference aim to examine the power behind the simple action of a click. It encourages netizens to embrace conscious, discerning and empathetic actions online, in order to create a safer, smarter and kinder Internet for all.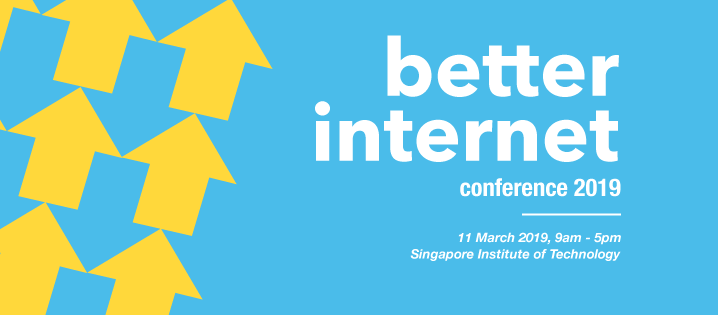 Be Safe. Be Smart. Be Kind.
Organised by Media Literacy Council and SIT, the inaugural Better Internet Conference was held at SIT@Dover on 11 March, graced by Minister for Communications and Information, Mr S Iswaran. The full-day event attracted nearly 400 attendees and featured local and international speakers who shared their expert views on pressing issues of the digital age:
Ms Janice Richardson, Founder of Insight and creator of Safer Internet Day, explored the extensive transformations that the Internet has gone through and the new challenges that Internet users, especially youths, face today.

Dr Kelly Mendoza, Senior Director of Common Sense Media, shared wonderful insight into how parents and educators can better relate with youth online and build stronger relationships.

Dr Justin Patchin, Co-Founder and Co-Director of Cyberbullying Research Center, spoke on the issue of cyber-bullying amongst youth, and shared on how we can help our children navigate the online space safely.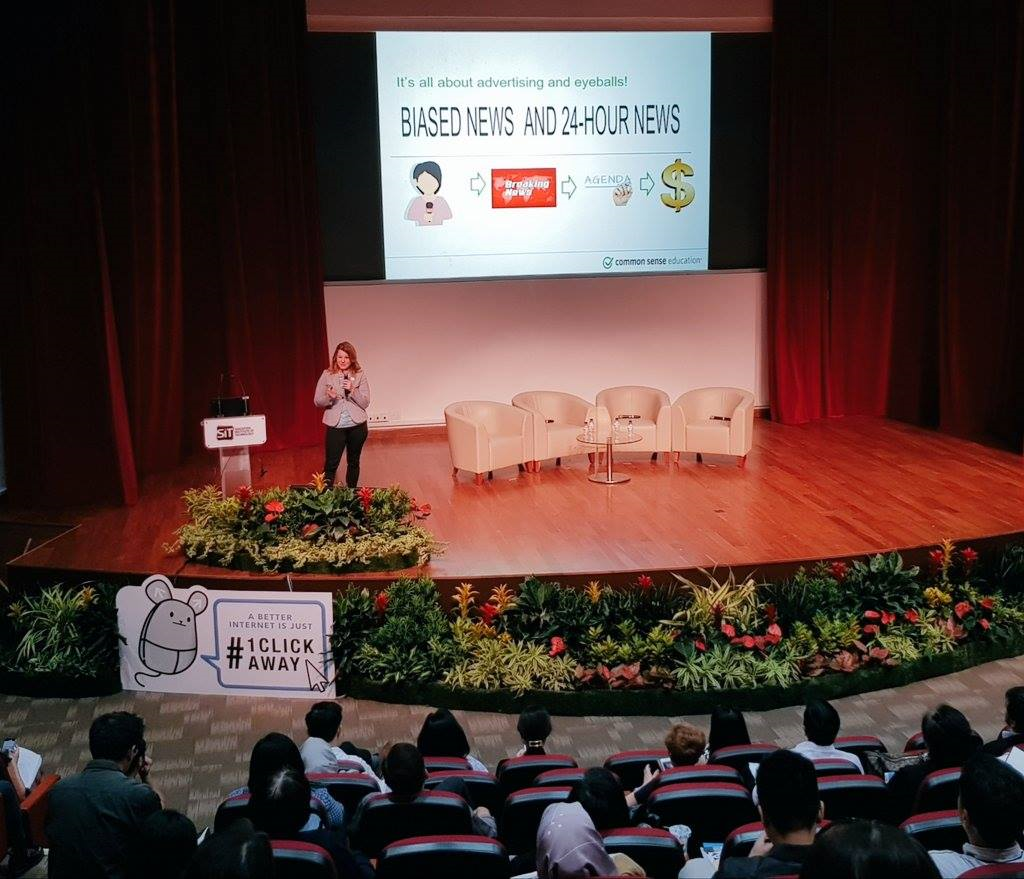 Some of the international speakers included Dr Kelly Mendoza, who spoke on "News and Media Literacy: Building Critical Thinkers" at the conference.
Two SIT faculty members, Associate Professor Steven Wong and Assistant Professor Jiow Hee Jhee, were amongst the speakers who advocated a safe, smart and kind internet experience for all.
Tracking Our Digital Footprints
Whatever we say, post or share online remains there forever. They are a part of our digital footprint. A/Prof Steven Wong, Programme Director of SIT's Infocomm Technology programmes and President of the Association of Information Security Professionals (AiSP), surveyed the audience during his talk. He was not surprised that many people are unaware of the potential dangers and cybersecurity risks that they expose themselves to when sharing their information on social media platforms.
"Many people have the false assumption that they are safe as long as they only share a small part of their personal information online. What they may not realise is that hackers are able to easily piece together information from various internet sources," he explained. He urged everyone to be more vigilant, and follow the following tips:
Secure your digital and mobile devices.

Secure your privacy by creating separate persona on social media.

Secure your access by using Two Factor Authentication (2FA).

Secure yourself by using tracking tools such as Google Alert.
His last advice? It is not always safe to give away the last four digits of your NRIC number. There are hacking tools to crack the code using social engineering of your digital footprints.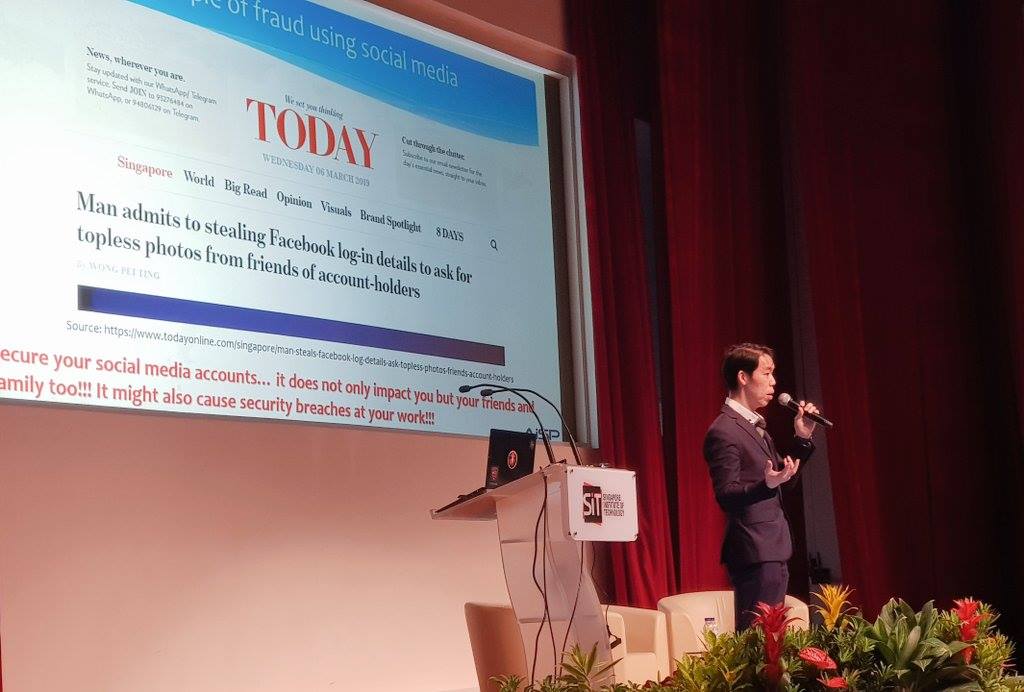 A/Prof Steven Wong cited examples on the importance of securing your social media accounts.
Parental Mediation in the Digital Age
Today's parents are getting more concerned about keeping their children safe and smart online. Rather than have them explore the digital world behind your back, it may be wiser for parents to provide them with proper guidance.
Assistant Professor Jiow Hee Jhee, Programme Director of SIT's Criminology and Security programme and member of the Media Literacy Council, shared four strategies that parents could take to manage their children's digital habits and consumption.
Gatekeeping – activities parents undertake to regulate their children's digital exposure, including setting rules and boundaries on how much they can use their digital devices.

Discursive – discussions between parents and children about the digital world, and sharing values and thoughts on how to better navigate the digital world.

Diversionary – diverting children away from digital use, such as engaging them in outdoor activities and alternative hobbies.

Informative – information-seeking and skill acquisition activities that parents undertake to better manage their children, such as monitoring their digital usage.
"It is important for parents to engage the media with their child, to effectively bridge the digital divide between them, and to cultivate safer Internet habits collectively," said Asst Prof Jiow.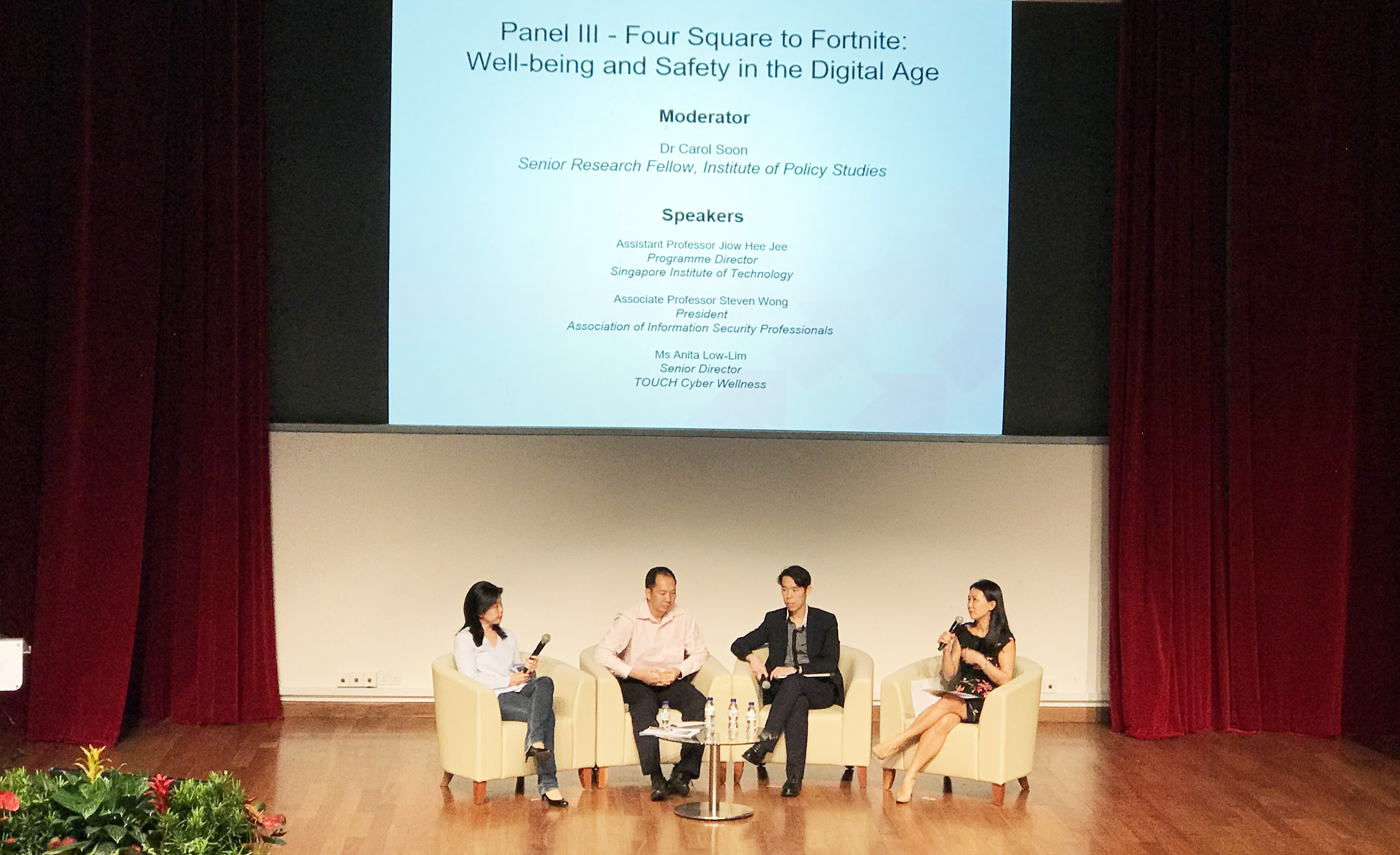 Panel discussion involving (from left to right): Ms Anita Low-Lim, Senior Director, TOUCH Cyber Wellness, Asst Prof Jiow Hee Jhee, A/Prof Steven Wong, and Dr Carol Soon, Senior Research Fellow, Institute of Policy Studies.