First run of the four-day professional course will take place in Q4 2021.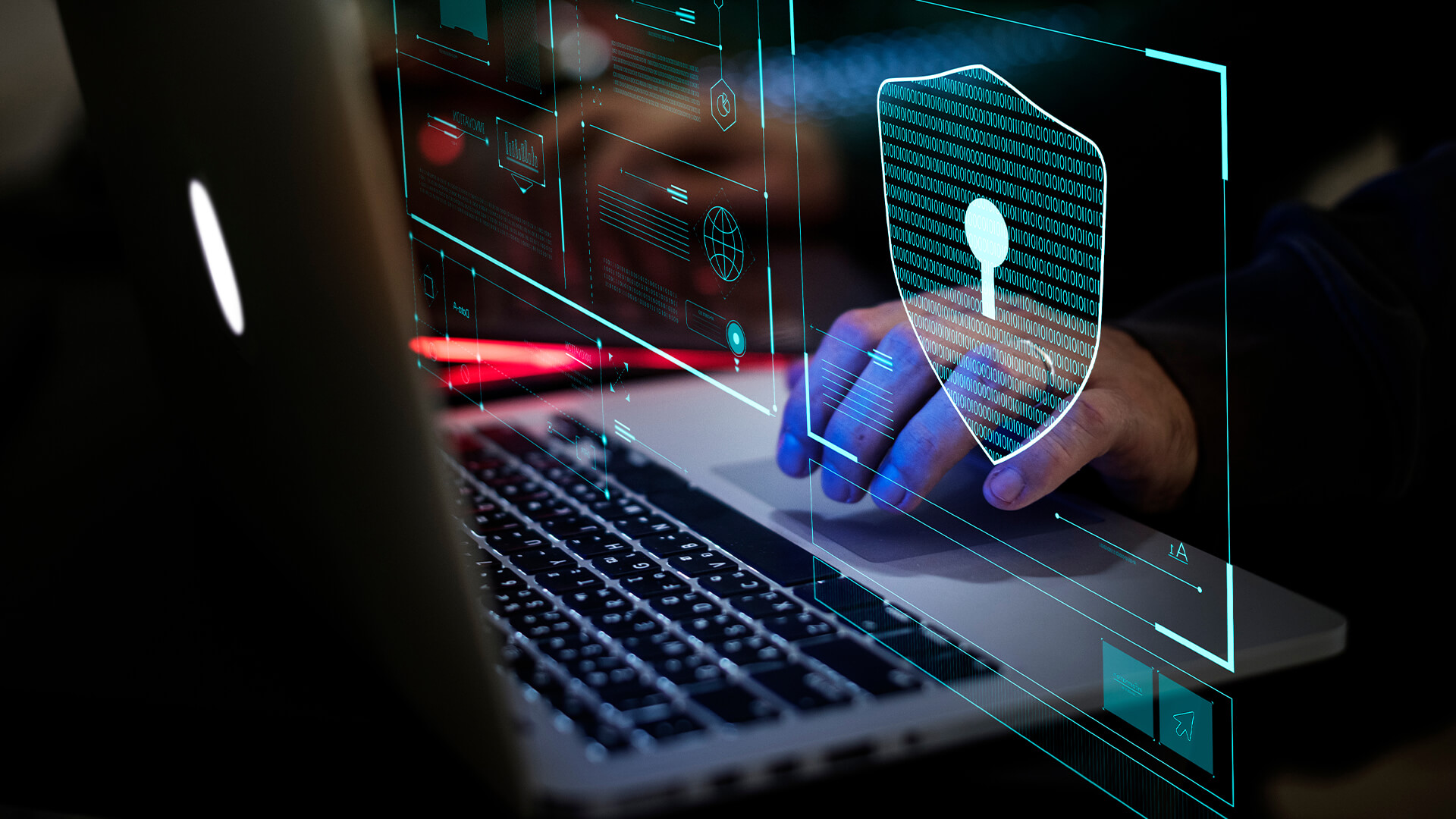 NEC Asia Pacific (NEC APAC), the regional headquarters of NEC Corporation in Southeast Asia, and the Singapore Institute of Technology (SIT), Singapore's university of applied learning, jointly announce the launch of the "Network Forensics Specialist Course" – a synchronous e-learning professional course providing practical training in network forensics techniques.
With IT infrastructures becoming more diverse and complex due to rapid digitalisation and cloud computing, cyber attacks have become more prevalent and challenging. Organisations need to implement stronger measures to prevent information theft and manipulation as threats grow rapidly in volume and complexity, and better anticipate potential attacks. This has led to a rising demand for capable and highly-trained network forensics experts to identify suspicious occurrences, and uncover cyber attacks.
To address the gap, NEC APAC and SIT have designed a specialised curriculum to help network forensics professionals improve their cyber threat detection and response capabilities. Developed with rich industry insights from NEC APAC and its training partner LAC Co., Ltd. (LAC), and based on an applied learning approach by SIT, the Network Forensic Specialist course aims to train participants through a series of theoretical and hands-on sessions in the following topics:
Network communication analysis techniques, including:

Packet analysis

Attack source analysis

Ciphers and data encoding

Field analysis using learned techniques, including:

Attack packets

Malware infections

Deep analysis (large volume of data analysis), and more
To be co-delivered by SIT and LAC experts, the four-day course will be hosted on cloud and conducted fully online, allowing industry participants from Singapore and the ASEAN region to participate. The uniquely curated practical sessions will feature various tests and scenarios to simulate real-world cyber issues. Small-group sessions between participants and instructors will also held to allow for more engaging interactions and deeper understanding of the lesson content.
Mr Teh Chong Mien, Managing Director, NEC APAC (Singapore), said, "With increasing complexities involving connections between modern devices and the internet, it is important to bridge the gap in our cybersecurity knowledge and skills. In addition to this Network Forensics Course with LAC and SIT, NEC also provides various awareness and training courses1 for the general public and cybersecurity experts. Through this collaboration, we want to further help organizations navigate this new digital age safely and be able to address security challenges with confidence."
Professor Ho Yew Kee, Associate Provost (SkillsFuture), SIT, said, "Cybersecurity specialists are ever in demand as organisations move towards remote andhybrid working situations in a post-COVID-19 world. With the rise in dynamic cloud infrastructures and e-commerce networks, our cybersecurity workforce needs to remain vigilant and skillful in uncovering vulnerabilities, so that companies can continue to transform and progress. By partnering NEC and LAC, SIT is committed to upskilling our professionals through a uniquely-designed applied learning curriculum."
Mr Toshihide Nakama, Executive Officer, LAC (Japan), said, "It has been reported that the world shortage of cybersecurity personnel is severe, especially in the Asia Pacific region where the shortage is reportedly around 2.14 million. Since 20 years ago, LAC has leveraged its rich experience in the Japan Security Operation Center, JSOC, one of the largest SOC in Japan, and its cybersecurity incident response service to offer cybersecurity training services. For this Network Forensics Specialist Course, we compiled our know-how over the years to develop a curriculum we considered necessary for network forensic experts today. Through this collaboration, we are glad to be able to contribute to cybersecurity capacity building in the Asia Pacific."
About 'Network Forensics Specialist'
In recent years, many network forensics techniques and processes have been developed in the cybersecurity world to investigate the ever-increasing number of security threats. Network forensics techniques allow the finding and tracking of internal and external network attacks and suspicious situations by focusing on inherent network vulnerabilities and communication protocols. Network forensics experts need to be capable of capturing, recording, and analysing network events in order to discover indications of/sources of security attacks through network communications analysis.
This four-day training course offers skills and techniques for future forensic investigators or analysts in a Security Operations Centre (SOC). Participants can equip themselves with a wide range of skills such as log and packet analysis, methods to identify attacks, methods to identify malware traces, and basic techniques of correlational analysis.
Participants can then adopt these skills and techniques to use on daily security operations. This can help to identify cybersecurity threats more effectively and more accurately than before.
The first run of this course will take place in Q4 20212, with a duration of 32 hours.
A certificate of participation will be issued by SITLEARN Professional Development (SITLEARN PD) upon successful completion. SITLEARN PD is the lifelong learning division of SIT, catering to working adults who are keen to upgrade and gain new skills that can be applied in the workplace.
Visit the website here for more information. SkillsFuture funding is available for Singapore Citizens and Permanent Residents.
1NEC Cybersecurity Training
https://sg.nec.com/en_SG/solutions/cybersecurity/training/index.html
2Dates are subject to change. Please visit the website for the latest updates.
About NEC Asia Pacific Pte Ltd
Singapore-based NEC Asia Pacific (NEC APAC) is the regional headquarters for NEC Corporation (HQ: Japan) in Southeast Asia. As a leading information and communications technology provider, NEC APAC provides innovative solutions and infrastructure to promote safety, security and enhance the quality of life for individuals and the community. NEC APAC's expertise includes solutions for carrier networks, biometric identification, enterprise applications and infrastructure, unified communications, transportation solutions, multimedia displays and smart energy, as well as the provision of managed services and contact centre services.

Together with NEC Laboratories Singapore, NEC APAC provides cutting-edge public safety, cybersecurity technologies and enterprise solutions to enable safer cities, with a vision to create a brighter future. For more information, please visit https://sg.nec.com.
About Singapore Institute of Technology
The Singapore Institute of Technology (SIT) is Singapore's University of Applied Learning, offering applied degree programmes targeted at growth sectors of the economy. With a mission to nurture and develop individuals who impact society in meaningful ways, SIT aims to be a leader in innovative learning by integrating learning, industry and community.
The University's unique pedagogy integrates work and study by incorporating applied research for students to work on real industry problems and creating solutions that meet industry needs. SIT also advocates the work-learn continuum, which places an emphasis on upskilling and lifelong learning.
For more information, visit www.SingaporeTech.edu.sg.
About LAC Co., Ltd.
Established in 1986 for a system development project, LAC develops infrastructure systems with many achievements such as development of the Financial Infrastructure System, support for Marketing Automation, and launched Big Data Analytics. In 1995, LAC pioneered the first information security business in Japan, and as the leading company in the cybersecurity field, it offers the most advanced total IT solutions using the industry's cutting-edge technology to customers such as government agencies, companies and organizations.
https://www.lac.co.jp/english/