A plethora of learning opportunities await students at the Singapore Institute of Technology. SIT Scholar Glenna Pao aims to develop core competencies for a career in the media sector and, at the same time, fuel her passion to help the community.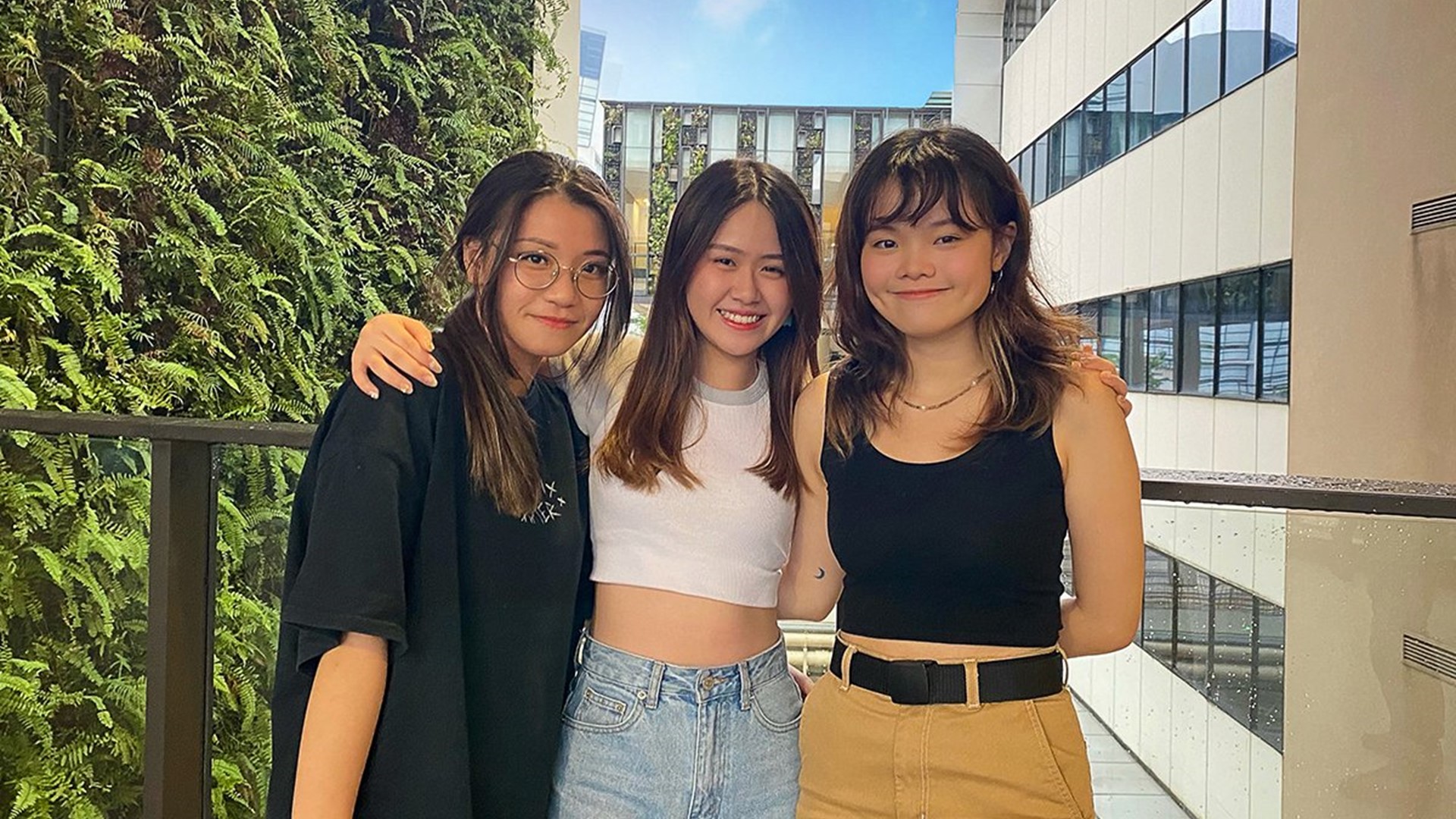 Above, middle: SIT Scholar Glenna Pao is in her second year pursuing the Bachelor of Science with Honours in Digital Communications and Integrated Media programme at the Singapore Institute of Technology. She is happy to have found lasting friendships with like-minded peers at SIT. 

After graduating with a Diploma in Psychology, Glenna Pao was keen to further her studies at a reputable university. Her search for a programme that would suit her interests and aspirations led her to the Singapore Institute of Technology. 

The Bachelor of Science with Honours in Digital Communications and Integrated Media (DCIM) is a three-year direct honours degree programme that prepares SIT graduates for a career in the competitive, fast-changing media industry. 

It offers a comprehensive breadth of modules focusing on in-demand core areas, such as digital web analytics, integrated media management, and digital media production. Glenna felt confident that the transferable skills she acquired from her Psychology diploma not only complement her studies at SIT but help her to excel. 

In fact, after Glenna was accepted into the DCIM programme, she was awarded the SIT Scholarship for her outstanding academic performance and community spirit. SIT considers deserving students for scholarships and admissions simultaneously. 

Supporting Both Aspirations and Values
Recalling her university selection process, Glenna remembers how SIT stood out from the start. 

"What drew me to SIT was the specialised degree in DCIM. It would give me many opportunities to gain practical real-world knowledge. And as someone who learns best with a hands-on approach, I felt that SIT was best suited to my learning style compared with other universities," she said. "With this degree, I knew that I would be well-equipped to achieve my career aspirations." 

The university's applied learning approach is exemplified in its signature Integrated Work Study Programme (IWSP), which prepares students for real work through compulsory work attachments. 

While SIT's distinctive pedagogy was attractive on its own, what cemented the decision for Glenna was the university's commitment to giving back. This is expressed as one of four key traits of the SITizen-DNA – 'Grounded in the Community'. 

Glenna explains, "I wanted to study at a university with values that resonated with my personal values. When I found out that SIT places a heavy emphasis on giving back to the community, I felt that SIT was the right choice for me. SIT is the place where I can gain an education that fits my career aspirations and stands for values that resonate with my own."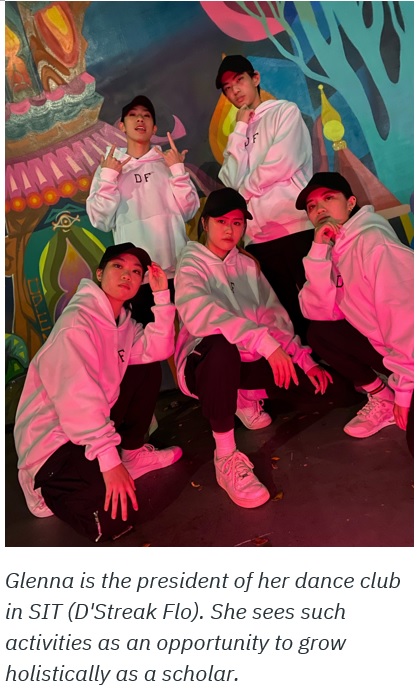 Using Knowledge for Good
Now in her second year, Glenna can confidently say that she has found the right fit at SIT. She finds the DCIM programme relevant and invigorating, as its core modules provide insights on how to translate ideas into compelling media messages. For example, the marketing communication and campaign planning modules provide a macro perspective, while the photography and image-making software operation lessons impart the necessary technical skills to students.
Glenna has utilised the strategies she has learnt in class to share her passion for the environment and advocate conversations on sustainability.
"In the Digital Image Making module, I learnt how to use photography to tell visual narratives. When my course mates and I conceptualised a project to share our message of saving the Earth, I could use what I learnt to educate others on how they can do their part for the environment."
The environment is not the only cause this well-rounded scholar has taken up. She also volunteered at Asian Women's Welfare Association (AWWA) and Lions Befrienders to help seniors who are living alone.
This initiative saw her and other volunteers creating activity boxes with fun activities, such as colouring and keychain-making for elderly who are home-bound. It yielded dividends in both keeping the elderly engaged and actual profit as well – the keychains raised $200 in a fundraising activity. Glenna's team received the Citi-YMCA Youth for Causes award for demonstrating social entrepreneurship and community leadership.
Her initiatives have flourished in SIT's supportive environment and collaborative student community. It is part of the university's culture to encourage conversations and knowledge sharing, and Glenna has ample opportunities to share the message of kindness with her peers and beyond.
A University that Encourages Learning by Doing
Apart from helping others, Glenna has another passion dear to her heart: Spreading the good word about SIT's unique applied learning pedagogy.
She says, "SIT has a supportive learning culture and provides a holistic learning experience with many opportunities that will help you achieve your aspirations. You should definitely come to SIT if you are someone who learns best by doing. At SIT, you are free to experiment with ideas and learn from your mistakes."
This article was adapted from BrightSparks February 2022  with the permission of CareerBuilder Singapore.