"Go see, ask why, show respect", the words of Toyota Chairman Fujio Cho, are now famous as basic lean principles.
As a recent participant of SIT's The Lean! Project (previously known as Lean Skills Development Programme), the National Heart Centre Singapore (NHCS) took away the "Go-See" approach as one of the key Lean practices to improve processes, patient care delivery and experience. The "Go-See" approach guides Lean practitioners to observe processes, understand the purpose of why things are done in such ways, and analyse if there are areas that can be improved upon.
With a collective goal of reducing patients' waiting time and increasing overall patients' satisfaction across all specialty departments, staff members across various disciplines – from medical, nursing and front-liners – worked closely together on the Go-See as well as other Lean tools to identify key areas of improvement.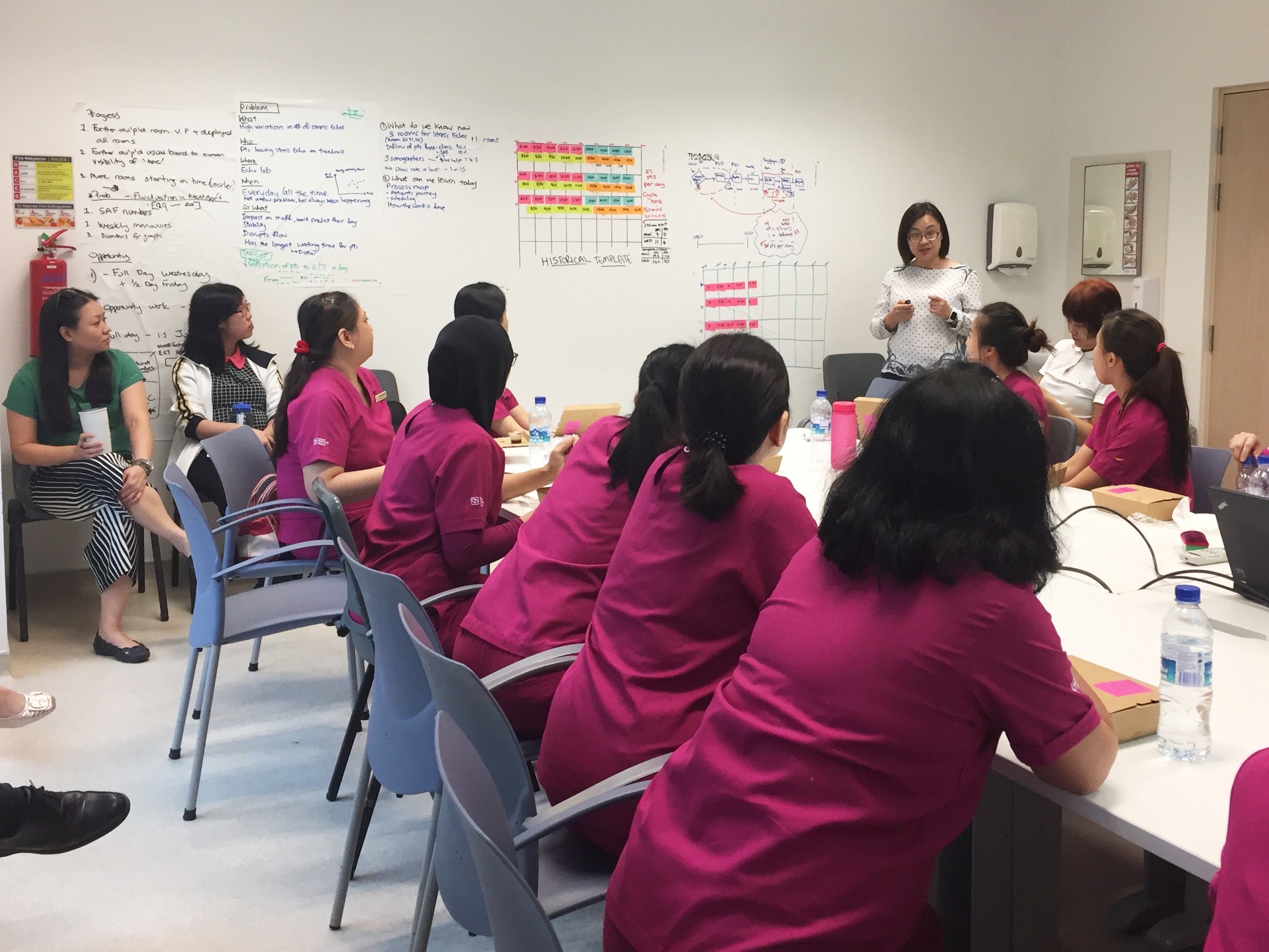 The Echocardiology Laboratory team during their The Lean! Project (then known as Lean Skills Development Programme) session
Two projects involving the Specialist Outpatient Clinic (SOC) and the Echocardiography Laboratory (Echo Lab) kicked off NHCS Lean initiatives, and saw tangible results soon after:
Using value stream mapping assessment, the SOC team recognised the need to have better patient workload management, which would in turn help improve patient experience. The team redesigned the doctors' schedule template to better reflect the doctors' actual time spent with their patients. This allowed the SOC team to have better visibility of the patient flow and helped to shorten consultation waiting time and overall patient experience.
The Echo team conducted a series of Go-See, a key step in observing a patient's journey at the Echo Lab to identify areas for improvement. Through the observations, they found variations in waiting times for different patients, with not much visibility on how many patients were scheduled for the day. With the findings, the team implemented various Lean initiatives to continuously monitor productivity and performance. One such example is a daily department huddle to better manage patients' flow and resource planning. The initiatives have helped in over 50% reduction in waiting time for patients in the laboratory.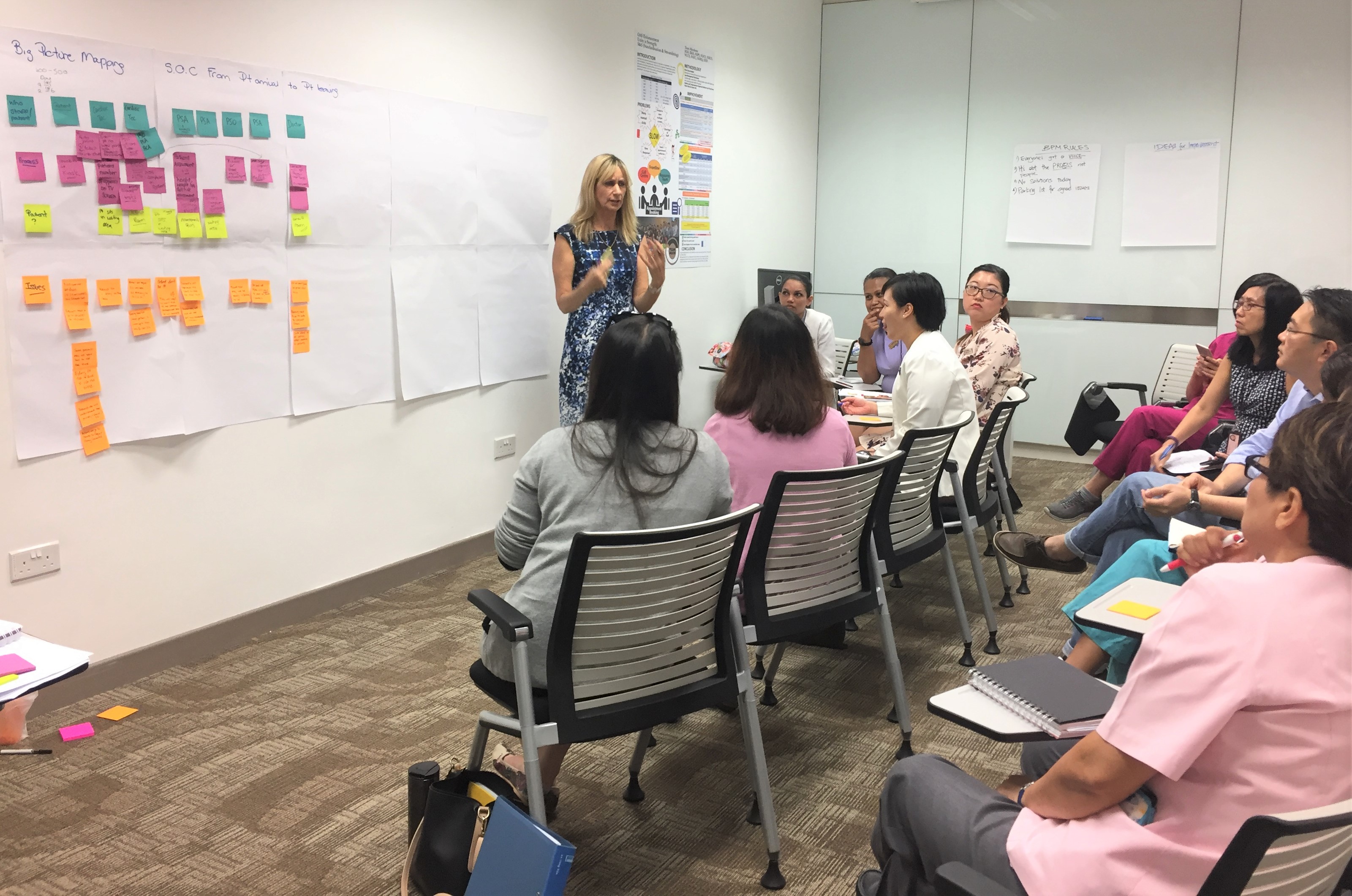 The Specialist Outpatient Clinic team during their The Lean! Project (then known as Lean Skills Development Programme) session
As part of NHCS' efforts in building a continuous improvement culture, three other departments – Pharmacy, Intensive Care Unit (ICU) and Catheterisation Laboratory (Cath Lab) – have also embarked on the Lean programme.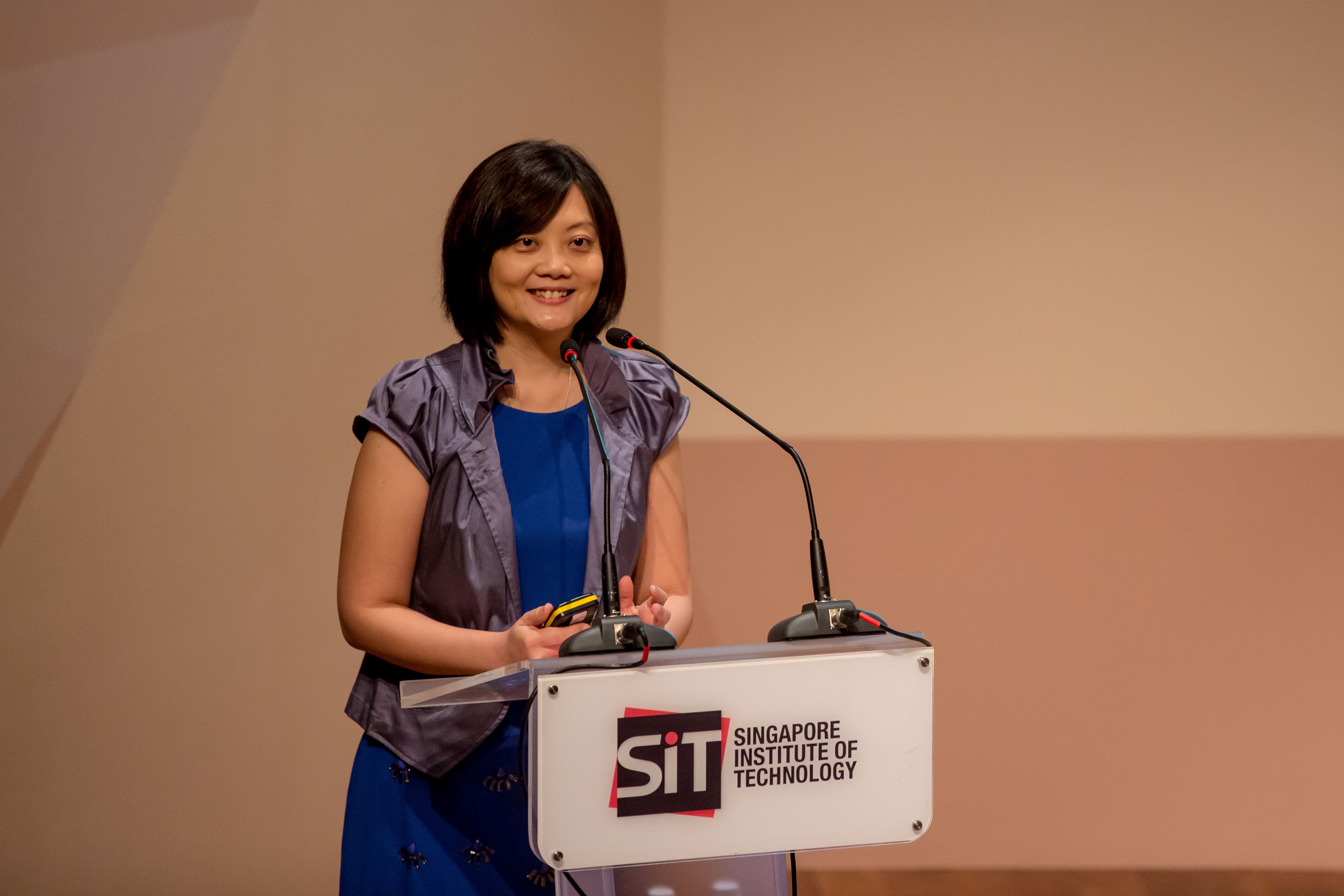 Ms Chiong Siao Chien, Senior Manager, Cardiac Laboratory, NHCS, sharing best Lean practices at CXO Lean Summit 2018.
To find out more about the Lean Transformation Innovation Centre (LTIC), a focal resource centre at SIT where local companies can acquire knowledge and training, as well as co-develop innovative technological solutions, visit https://www.singaporetech.edu.sg/lean-transformation-innovation-centre.