A reflection on his school days at his alma mater inspired Lucas Tan, a recent Interior Design graduate from the Glasgow School of Arts (GSofA), to embark on his final-year project. He wanted to create a conducive space in Bedok Green Secondary Sch​ool, where his juniors could gather and experience life together.
Lucas explained his rationale for his project: "The idea of inclusivity includes the practice of ensuring everyone has a place in school where they feel safe and comfortable in their community."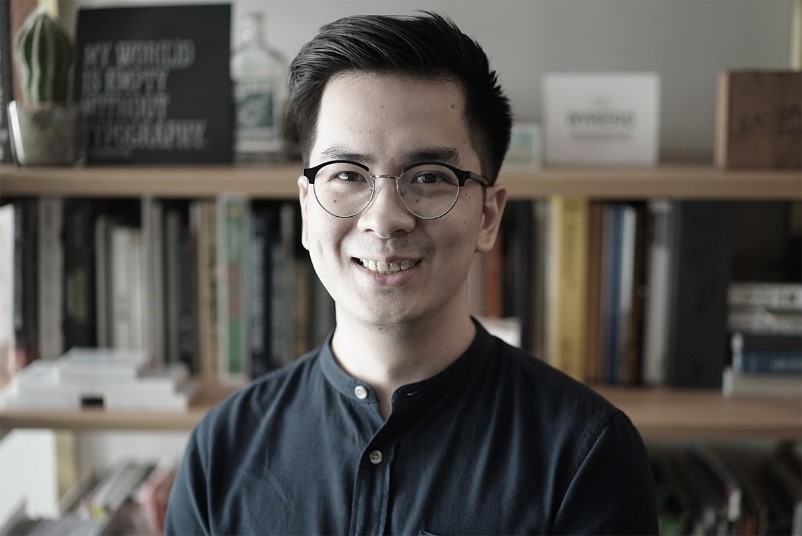 Lucas Tan was inspired to create inclusive spaces at his former secondary school, where he realised there was a lack of spaces where students could gather in small groups to experience life together.
With this objective in mind, Lucas approached Bedok Green Secondary School and, with the principal's blessing, delved into conducting stakeholder engagement sessions as part of his research. Workshops and interviews were done with students and teachers to identify their ideal space. To better extrapolate his data, he even reached out to his friends and the public to find out their personal experiences in school.
"To expel any preconceived idea of spaces in school," he shared, "I incorporated the 'participatory design' methodology, and included stakeholders such as teachers and students to share their views and ideas in the designing of the school."
Lucas' research revealed that the students prefer to gather at spaces which are brightly lit, conducive and allow privacy for them to do their work. Taking these spatial qualities into consideration, he designed three spaces in the school – canteen, classrooms and certain 'pockets of spaces' that could be utilised as social spaces, or for teacher-student interactions.
Mr Boy Eng Seng, Principal of Bedok North Secondary School, was appreciative of Lucas' initiative and efforts. In his annual Principal's Message, he commended that the initiative had helped to make the spaces "welcoming and conducive" for everyone. If funding and budgeting efforts by the school go as planned, Lucas's designs for the canteen and classroom could be implemented as part of the school's 20th anniversary next year.
Kudos to Lucas for applying what he had learnt back into the community.​
The classroom, as proposed by Lucas, will have a smaller student-to-teacher ratio and spaces for small group discussions as well as centralised teaching.