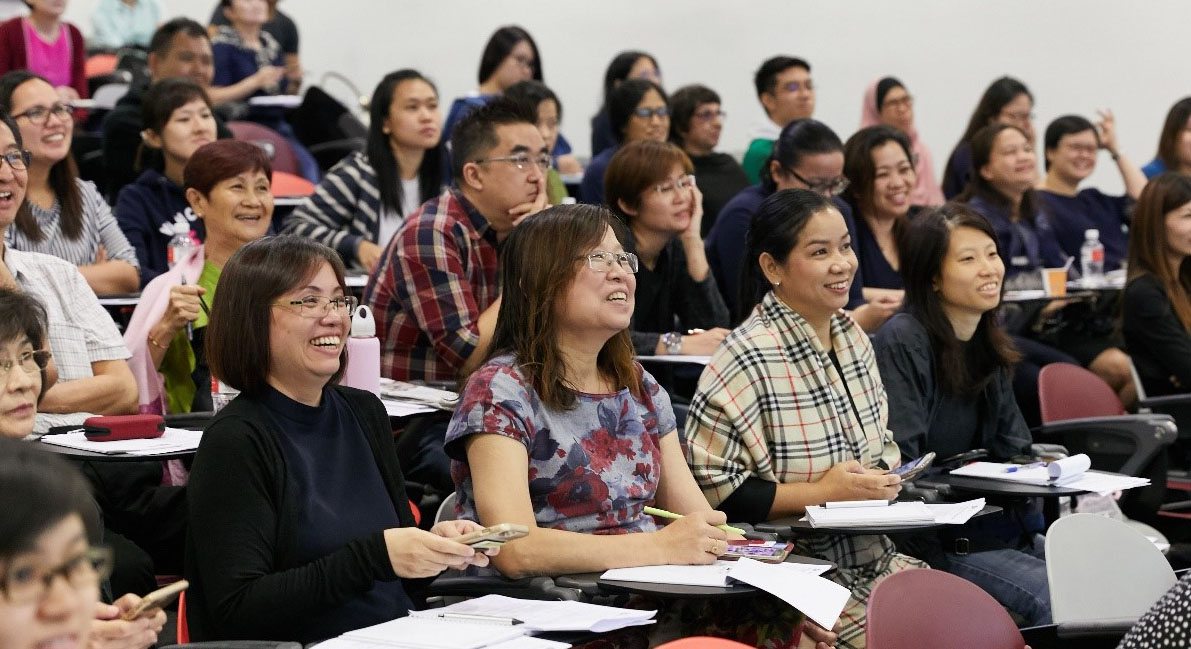 Attendees at the 'Caring for Older People with Dementia' symposium at SIT@Dover on 17 July, 2017.
As Singapore's ageing population continues to grow, care for the elderly is becoming a pressing issue. Following the 'Mobility, Balance and Falls in Older Adults' symposium in March 2017, Health and Social Sciences (HSS) Cluster partnered with SITLEARN Professional Development to organise a symposium, 'Caring for Older People with Dementia' on 17 July 2017, the second in SIT's series on geriatric education, in an effort to tackle future challenges for the local healthcare landscape.
At this one-day inter-professional symposium, caregivers, nurses and allied health professionals engaged in an open dialogue with various subject experts who shared their experiences on dementia caregiving.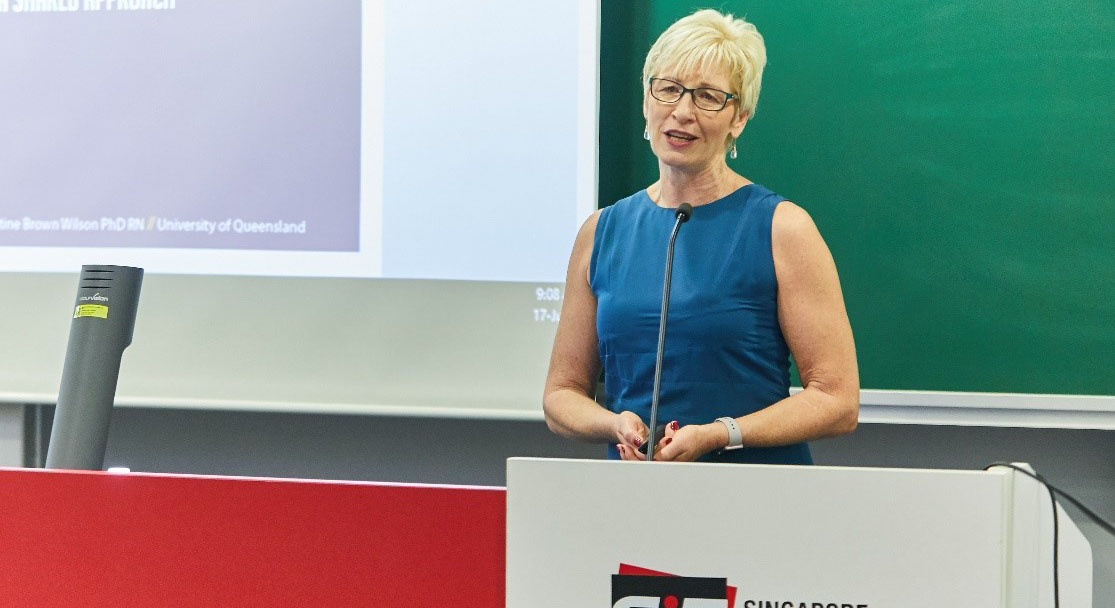 Associate Professor Christine Brown Wilson from The University of Queensland delivering the symposium keynote address.
Held at SIT@Dover, the full-day symposium featured speakers from organisations such as AMK – Thye Hua Kwan Hospital, Brahm Centre Limited, Changi General Hospital (CGH), Napier Healthcare Solutions Pte Ltd, NTUC Health, NUS Yong Loo Lin School of Medicine, Tan Tock Seng Hospital (TTSH), The University of Queensland and SIT.
The symposium was attended by more than 60 participants from 25 healthcare organisations in Singapore and comprised caregivers, nurses, physiotherapists, occupational therapists, radiation therapists, clinical instructors and medical social workers.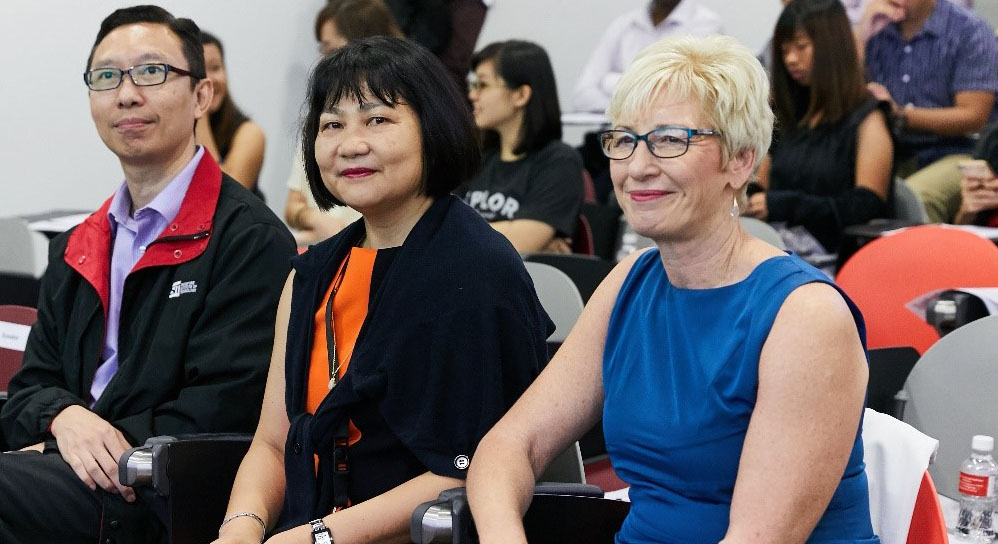 (L to R): Associate Professor Alan Wong, Cluster Director; Associate Professor Rosy Tay, SIT; Associate Professor Christine Brown Wilson, The University of Queensland.
What Other Attendees Say:
"The symposium gave an overview as well as in-depth medical and nursing knowledge... It was an eye opener for me. Learnt a lot of tips. It was enriching."
 – Deval Devi, Clinical Instructor, AMK – Thye Hua Kwan Hospital
"Very insightful knowledge on different aspects by different experts; caring for people with dementia requires a multidisciplinary approach with innovative thinking to improve the quality of care and journey with caregivers!"
 – Zhao Mei Jun, Staff Nurse, Dover Park Hospice
"I appreciate the many perspectives from a variety of professions, while learning about their roles along the way. I am glad I gained new knowledge from this."
– Tan Xian Ngoh, Occupational Therapist, TOUCH Home Care
"Informative, thought-provoking and many opportunities for networking and collaboration. Excellent platform for sharing and working together."
– Maleena Suppiah Cavert, Senior Assistant Director (Clinical Education), Ng Teng Fong General Hospital