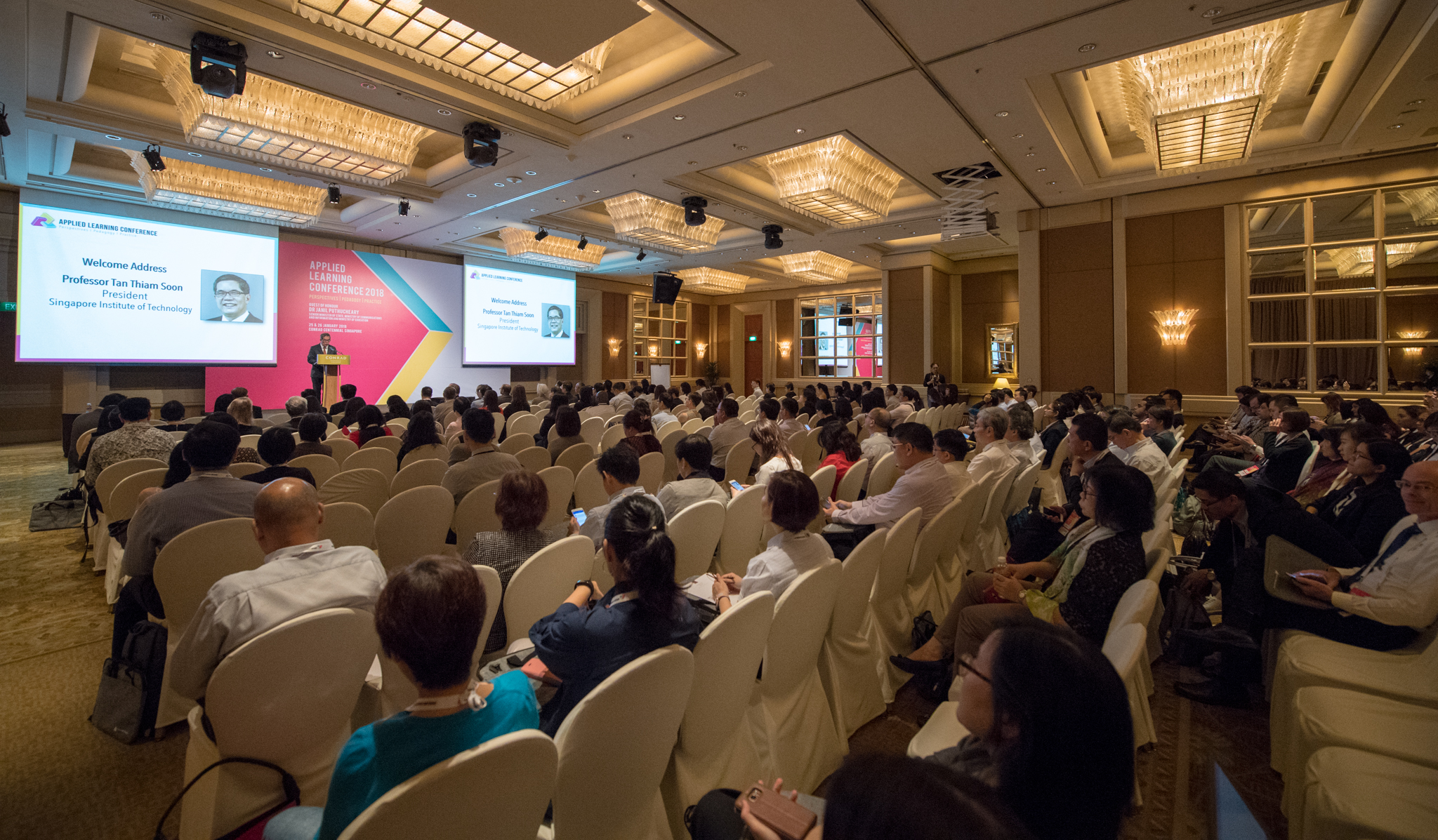 More than 50 international and local experts from the academia and industry will convene at Singapore's first Applied Learning Conference (ALC) to share their perspective and experience to the evolving discourse on applied learning. Organised by Singapore Institute of Technology (SIT), the two-day conference will be held on 25 & 26 January 2018 at Conrad Centennial Singapore. Covering 14 tracks over five parallel sessions, the ALC brings together over 300 attendees from educational institutions and industry.
With the theme centering around 'Applied Learning: Perspectives, Pedagogy and Practice', the conference will explore different perspectives and concepts of applied learning, as well as showcase international best practices to promote industry-academia collaboration and sharing. The conference will feature panel discussions as well as presentations by international and local speakers from various organisations and universities. Topics include the use of work-based learning, inquiry-based learning and how universities can partner with industry to develop and conduct curricula that train graduates for future employment.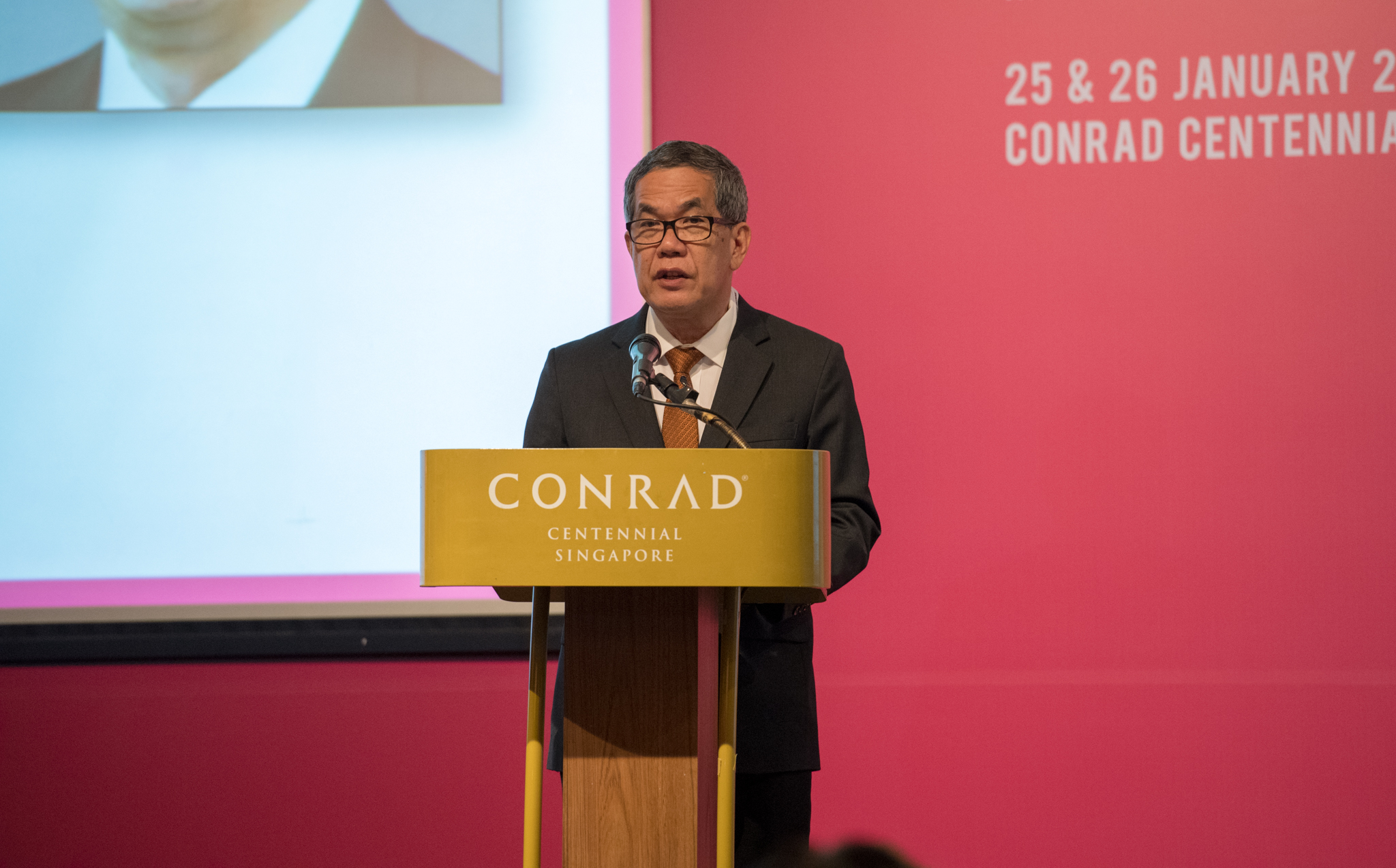 Welcome address by Prof Tan Thiam Soon
Professor Tan Thiam Soon, President, SIT feels that the time is opportune to organise a conference dedicated to applied learning. "Higher education has to evolve in response to the fast changing industry cycle. The inaugural Applied Learning Conference is an excellent opportunity to share best practices and ideas, and brings into focus SIT's efforts in defining its place as a university of applied learning. I'm confident that the conference will be a catalyst for further consultation and collaboration between the academia and industry, to better prepare us for the future economy."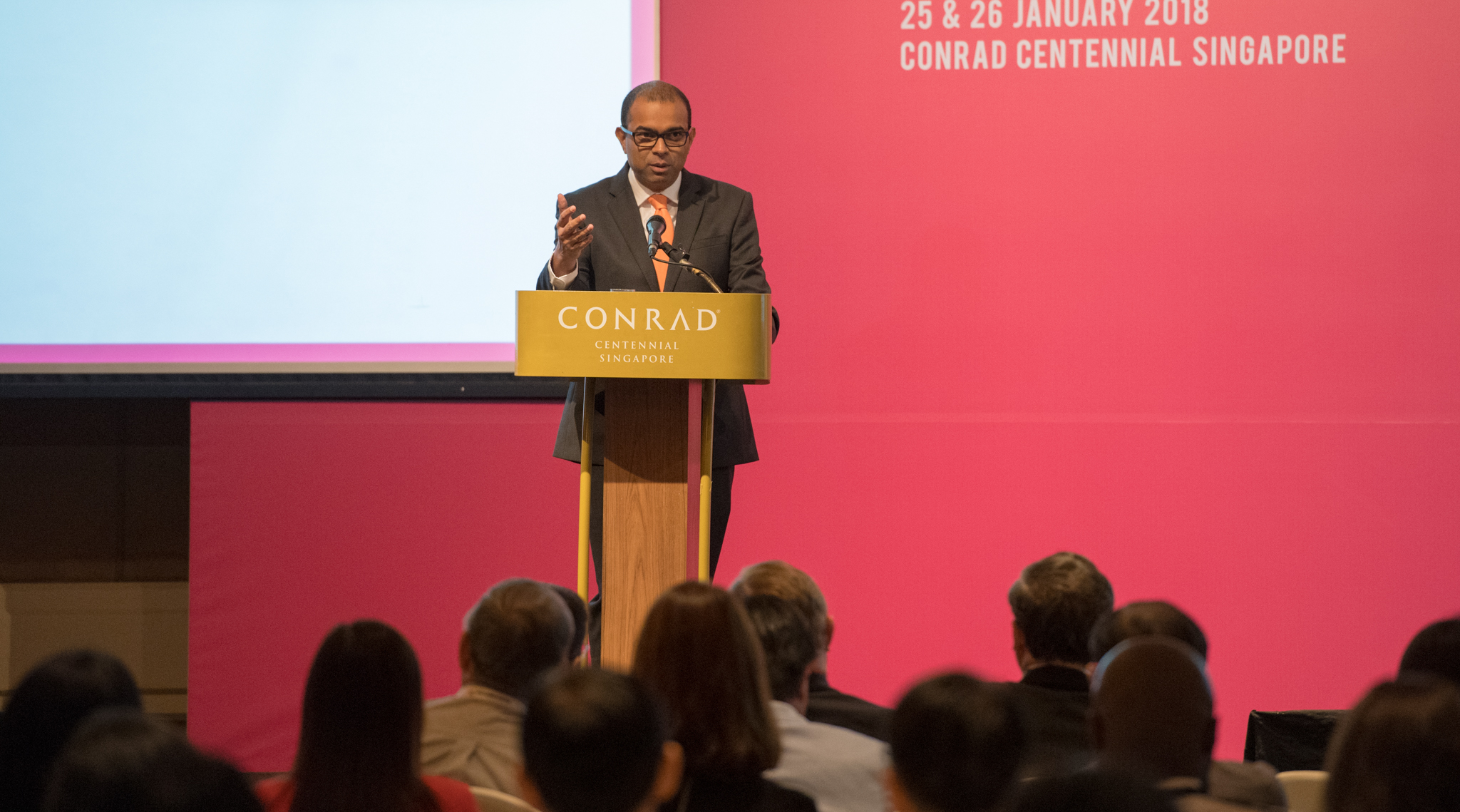 SMS Janil Puthucheary delivering his opening address
The Guest-of-Honour of the ALC is Dr Janil Puthucheary, Senior Minister of State, Ministry of Communications and Information & Ministry of Education. Other notable speakers include: Dr Diana G. Oblinger, President Emeritus, EDUCAUSE; Prof. Dr. Georg Nagler, President, Duale Hochschule Baden-Württemberg Mannheim; Prof. Kalevi Ekman, Founder, Design Factory, Aalto University; and Assoc. Prof. Henry C.B. Chan, Department of Computing, The Hong Kong Polytechnic University.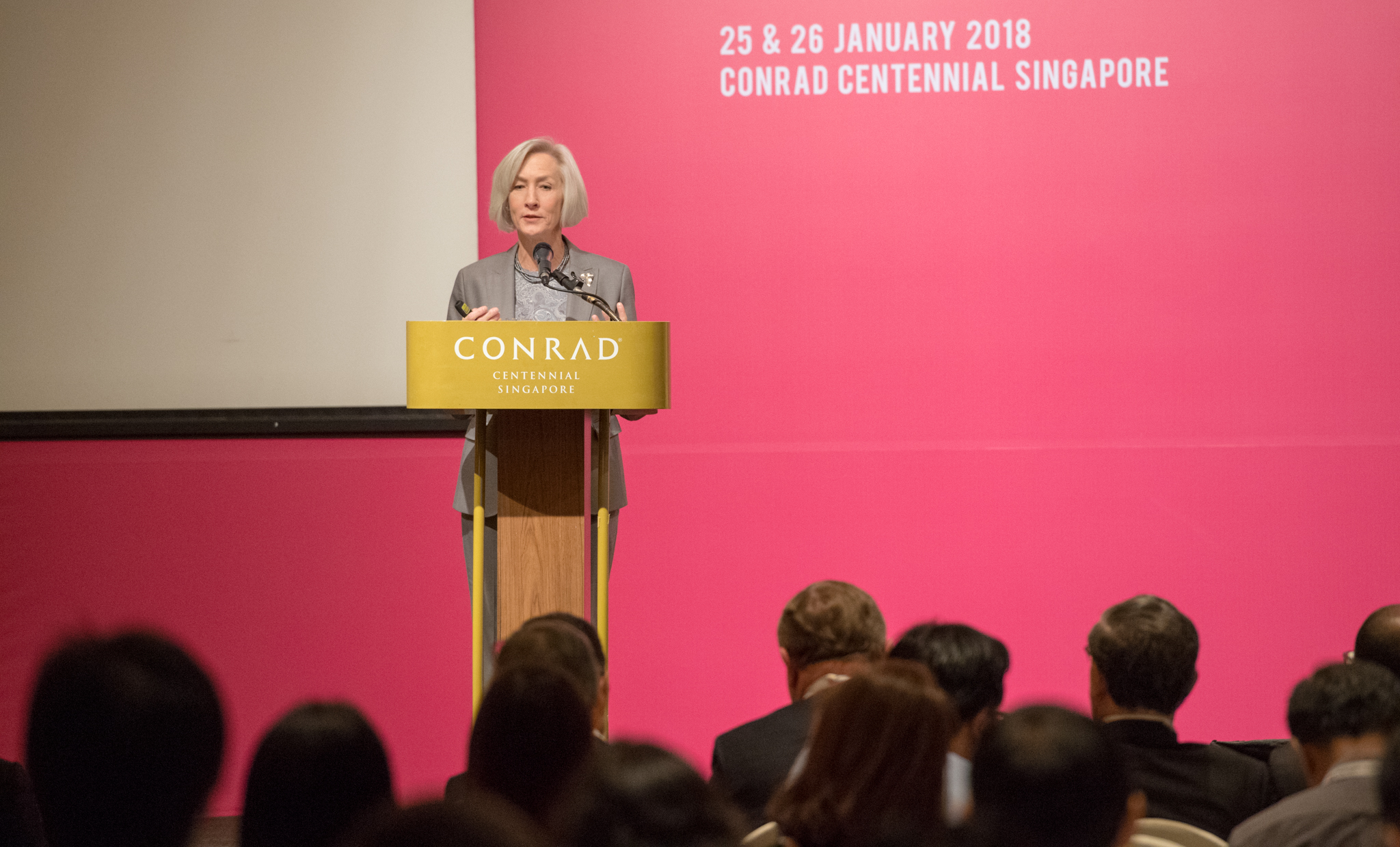 Plenary address on "Learning 360" by Dr Diana Oblinger
Commented Dr Diana G. Oblinger, President Emeritus, EDUCAUSE, "Educators and employers see active learning as an essential strategy for engaging students. Whether in the classroom, workplace, or the virtual world, we want to help learners achieve outcomes that ensure they are prepared for today and tomorrow. This conference, led by SIT, will provide guidance and inspiration for the academic, corporate and government organisations. Not only do we have more educational options than ever, but the stakes have never been higher. This is the perfect time to make active learning a priority." EDUCAUSE is a US non-profit association of 2,400 colleges, universities and education organisations whose mission is to advance higher education through the use of information technology.
"As we move into a more technology savvy world, applied learning has become increasingly important. Technology is not something we can learn cognitively but requires a more immersive and embodied approach to learning. Partnership with the industry is also becoming more crucial as they are also the key source of technology innovators and adopters. This conference is timely to revisit our approaches to education in the context of rapidly changing and technologically disruptive landscape," said Dr Lim Boon Huat, Managing Director, Rohde & Schwarz Asia Pte Ltd, who will share his views on knowledge, learning and innovation at the conference.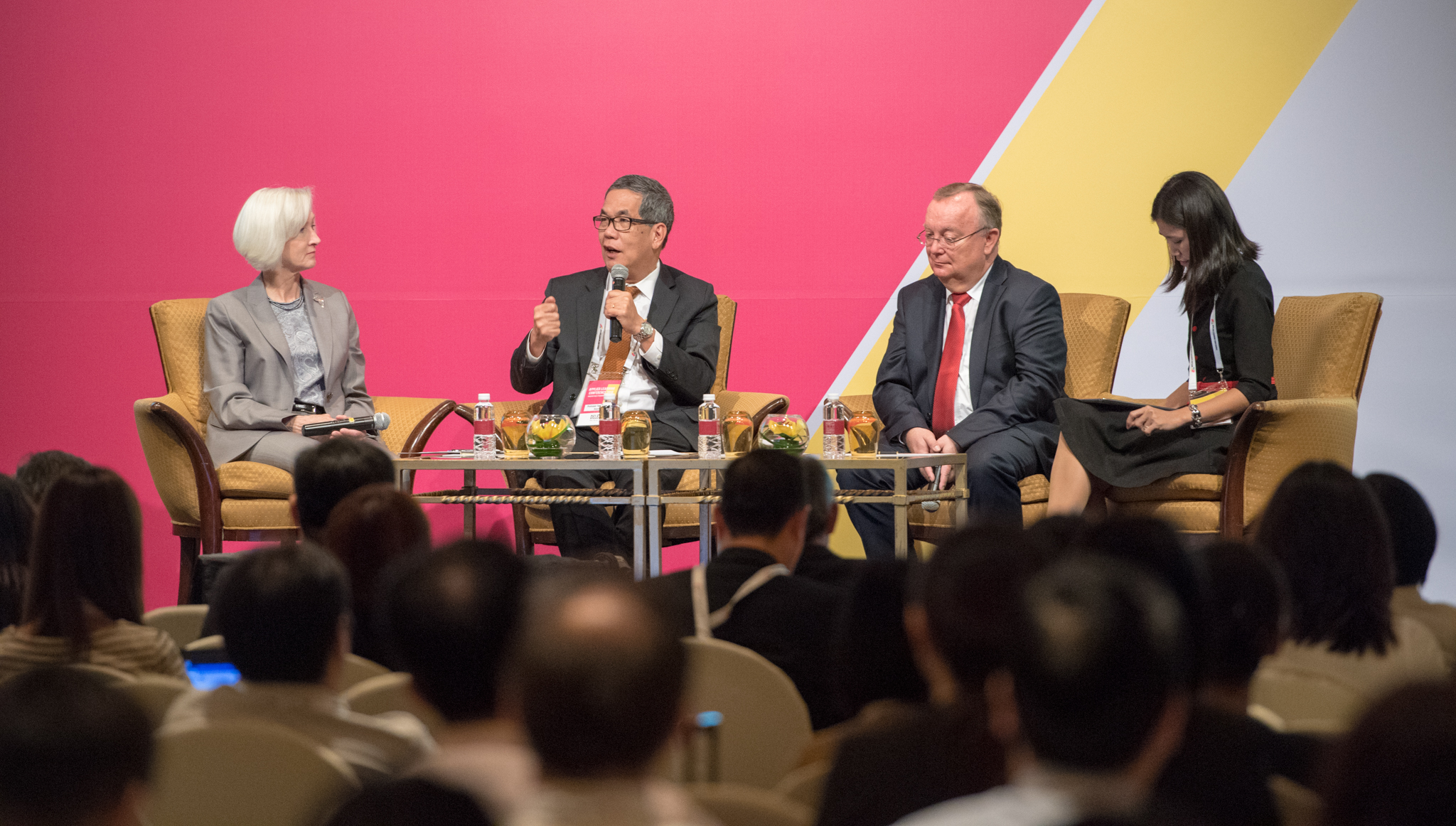 Panelists for "Training for Today: Preparing Work-Ready Graduates" included Dr Diana Oblinger, Prof Tan Thiam Soon and Prof Georg Nagler, moderated by Associate Professor May Lim.