Prof Tan Thiam Soon, Prof Chua Kee Chaing and Arthur Poh discuss how a more collaborative workplace learning model involving institutions of higher learning, businesses and workers can be done.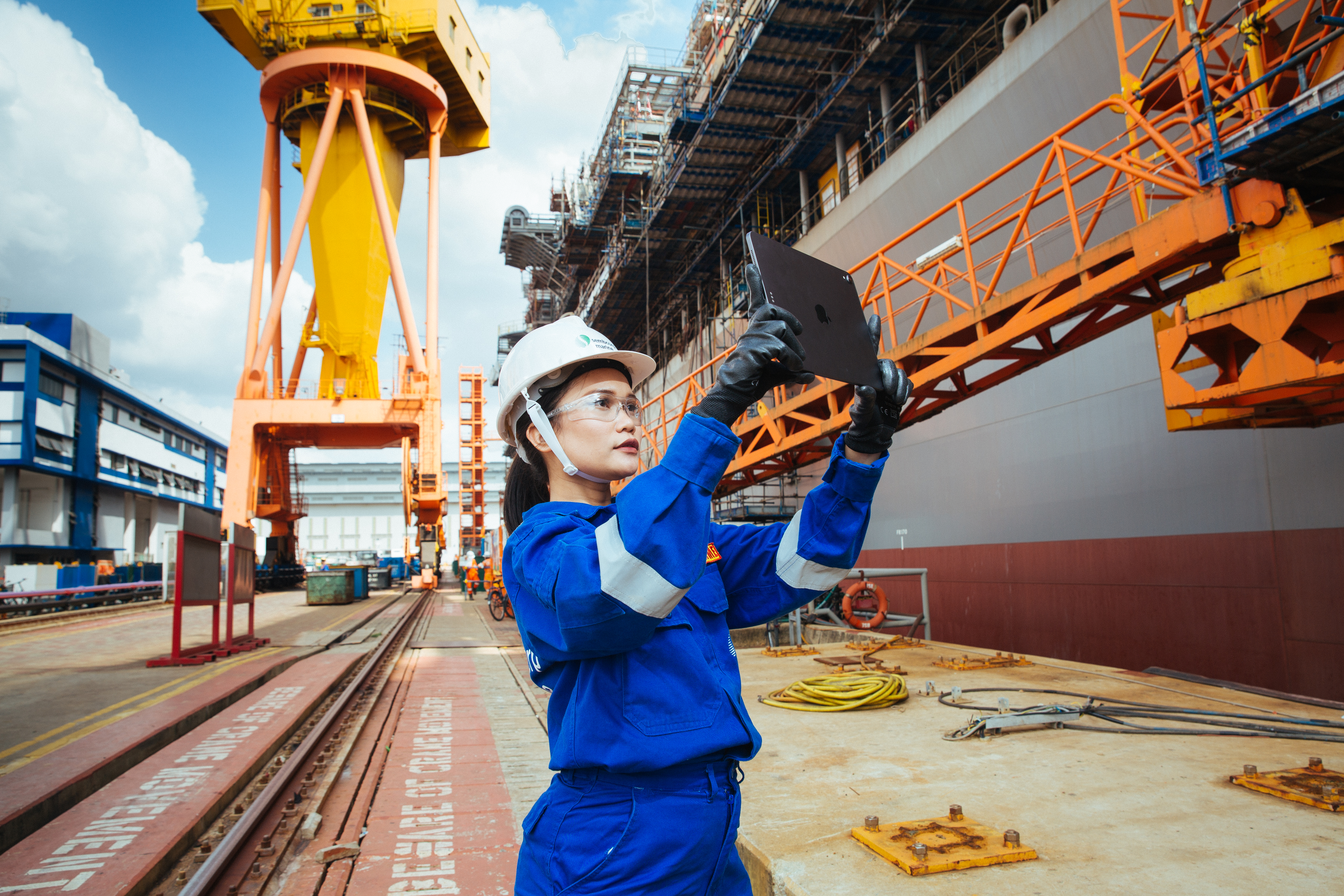 The Covid-19 pandemic has laid bare a central challenge for both businesses and workers — how to adapt when change is accelerated.
Many suggestions have been offered and debated on. We would like to focus on a key one — training, specifically to smash the 'ivory tower' model of education that no longer serves either business or workers well.
Briefly, here is why: the ongoing adoption of technology — in the form of automation, robotics and artificial intelligence — is rapidly changing the nature of work and ways of doing business. Covid-19 has stepped up the pressure for companies to raise efficiency and productivity as sector after sector is disrupted. Meanwhile, workers struggle because their skills are no longer relevant or fail to match the new jobs being created. What's more, the life-span of skills acquired is shortening, so what is learnt today is likely to be outdated in a few years.
A 2020 study by the World Economic Forum (WEF) found that that technology has already started to displace Singapore workers in both white- and blue-collar professions — ranging from bank tellers and accountants to data entry clerks and factory workers.
What's to be done? What is wrong with the 'ivory tower' model of education, and what is the better way forward?
Traditional learning and upskilling at the workplace, done in linear, discrete and separate stages, is failing to keep up with the pace of change needed for Singapore to nurture a nimble workforce for a future of accelerated change and disruption.
We suggest a different mode of workplace learning that combines the insights, inputs and commitment of business, workers and institutions of higher learning (IHLs).
For it to work, higher education needs to be accessible and real for people. IHLs must also forge closer links with the business sector to ensure faster adaptation to rapidly evolving industry needs.
How does this new form of workplace learning apply in real life?
In essence, it calls for workers building core skills and competencies through meaningful work experiences, both early on in their higher education and even after they have entered the workforce, the better to keep up with change.
To do so, IHLs can no longer remain as 'ivory towers' of knowledge and skills. They must figure out how they can help — not just at the start of people's careers, but throughout, especially in a digital economy where continuous upskilling is needed to keep pace with technological advances.
While degrees still have great value in the hiring process, many universities in Singapore are indeed moving away from one-and-done degrees and towards lifelong learning. This means adopting a more practical and applied approach to education.
HOW IT IS DONE
One great example is the SkillsFuture Work-Study Degree programme, which combines institution-based learning with structured on-the-job training. By working and studying in alternate study terms, students can validate their knowledge and skills in the real world, while acquiring deep technical and essential skills.
These programmes involve companies and universities co-designing and co-delivering curricula that closely interconnect theory and practice, as well as co-assessing students' performance at the workplace.
Another way, identified by the Emerging Stronger Taskforce, is to offer bite-sized modules that are stackable towards postgraduate qualifications or specialist certificates. These can be tailored to the specific needs of individual sectors, at all job levels, for both the new and current workforce.
What is in it for partner enterprises? The work-study modality of learning facilitates a stronger linkage between the curriculum taught in school and the needs of the workplace. Students enhance their job-readiness upon graduation to ensure companies have access to a strong, steady pipeline of local talent.
Crucially, instead of learning for 'learning's sake' or purely clocking training hours, meaningful workplace learning is targeted at resolving actual business challenges. Theories are introduced to help workers better understand the 'whys' behind the problem, and because these challenges are real, workers and workplaces are more committed to learning.
Recognising it can play a more active role in filling the needs of the labour market, the Singapore Institute of Technology (SIT) set up the National Centre of Excellence for Workplace Learning (NACE@SIT) with the support of SkillsFuture Singapore (SSG), bringing together stakeholders in business to champion learning at the workplace, and to ensure that workers stay relevant amidst the fast-evolving landscape.
Since its introduction in 2018, about 530 companies have embarked on programmes and implemented workplace learning processes, with more IHLs coming on board, like Nanyang Polytechnic to help proliferate workplace learning.
Through NACE Centres, businesses can tap the IHLs' expertise in applied research and education to further drive innovation and raise workplace efficiency. The IHLs can also help businesses consider better ways of developing the skills of their workforce through ways such as hands-on learning methods, job rotations, collaborative learning and idea-generating sessions.
The frequent engagement with industry, in turn, allows IHLs to stay updated on the evolving needs of the modern world.
Many organisations have already benefited from this collaborative approach to workplace learning. For instance, two private sector SMEs — Four Seasons Catering and Shalom Movers — have streamlined cumbersome, inefficient, and costly business operations by applying lean thinking principles gleaned from SIT's workplace learning projects.
Since redesigning its operations, Four Seasons Catering has shortened the time for order fulfilment, while Shalom Movers eliminated bottlenecks by introducing more effective queue systems. In the healthcare sector, the National Heart Centre Singapore (NHCS) reduced waiting time for patients by learning to redesign its medication dispensing process, enabling it to exceed its target of serving 95% of patients within 30 minutes.
An observation by Professor Claus Schwab, Founder and Executive Chairman of the WEF, that, "the pandemic represents a rare but narrow window of opportunity to reflect, reimagine and reset our world" holds lessons for Singapore.
If we are to emerge stronger from the Covid-induced turmoil, we cannot simply carry on business as usual and wait for the next generation workforce to become better prepared.
For Singapore to properly reset, it is imperative for businesses to take an active role in supporting their employees through workplace learning, for individuals to take a proactive approach to their own lifelong learning and for institutions of higher learning to create the enabling environment, rapidly and creatively, to assist these efforts.
---
Professor Tan Thiam Soon is President, Singapore Institute of Technology (SIT) while Professor Chua Kee Chaing is SIT's Deputy President (Academic) and Provost. Mr Arthur Poh is, Director, National Centre of Excellence for Workplace Learning (NACE@SIT).
This article was first published in The Straits Times.
Header image credit: Gov.Sg