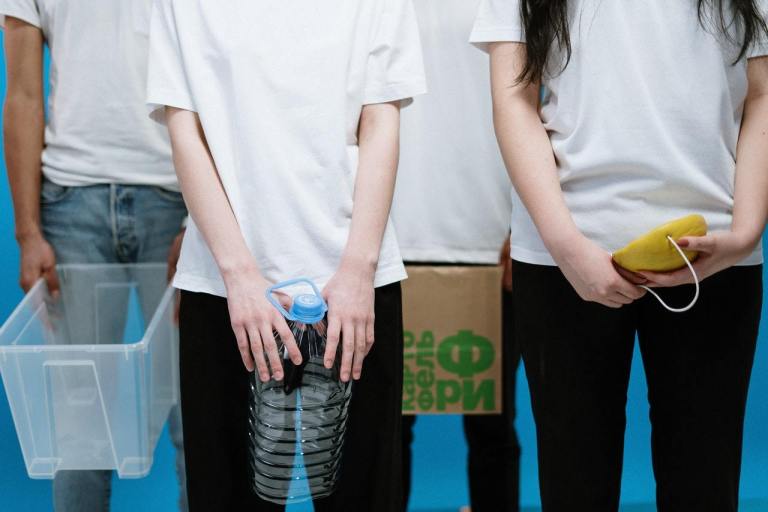 We live in a world of possibilities. We're generating better standards of living than ever, but we're realising as well that our current consumption-based model of economic growth can be immensely disruptive to the environment.
With the general population becoming increasingly aware of the effects of climate change, the battlefield for companies to gain customer loyalty has now moved to the realm of environmental sustainability, and brands realise they need to create a more sustainable model of consumption.
The latest Mapletree Challenge addresses this issue with the theme — Reimagining Sustainability for Improving Our World. The mission is for students from Singapore Institute of Technology (SIT) to creatively collaborate, think critically, and create products, practices or services to positively impact the community. The prize? Mapletree Gold, Silver, and Bronze awards, with cash prizes of S$5,000, S$3,000 and S$2,000 respectively, on top of the chance to prototype their innovations.
Students to the challenge
With a keen focus on tackling the massive problem of waste in the hospitality industry, Hospitality Business students at SIT dominated the teams of finalists this time round – including Team Paste Pods, who bagged the top Mapletree Gold prize.
To address the issue of one billion toothpaste tubes from hotels ending up in landfills every year, Team Paste Pods were inspired by water pods made with seaweed abstract – which were biodegradable, edible, and cost-effective – for their toothpaste tubes. "We didn't have the technology readily available to come up with an actual prototype so we had to get creative and use materials that were easily available to us, like Vietnamese spring roll sheets to replace our seaweed abstract," said team leader, Ivan Low.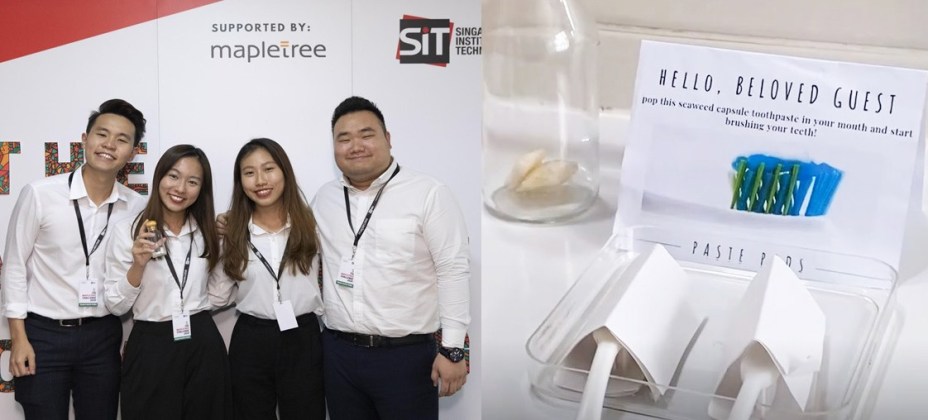 Team Paste Pods
Mapletree Silver winner, Push It, Don't Trash It, came up with a system to encourage recycling in hotels, including housekeeping trolleys with efficient compartmentalisation of trash and segregated waste bins for each room. "The idea was chosen largely due to the team's past work experiences within the hospitality industry," said team leader Marcus Chew, who added that their mentor, Ms Grace Kang, Managing Partner of Greenview, equipped them with critical insights into the current sustainability efforts within the industry.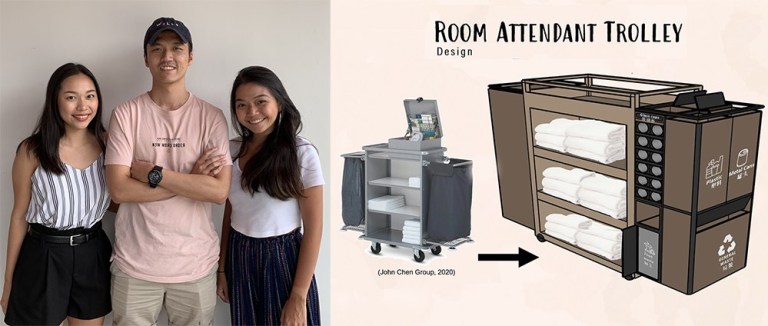 Push It, Don't Trash It
The pitch is as important as the product
Perhaps the biggest takeaway from this exercise for all teams was the importance of an impactful presentation in a business pitch. Their mentors – leaders and entrepreneurs from a range of businesses – were instrumental in helping the teams with case studies and presentations.
"For instance, after reviewing our first draft, our mentor Mr. Zach Wilson, Managing Director of AlfaTech & DVUCA, suggested that we include more real life situations and scenarios so that the audience could relate better to the use and benefits of our prototype," said Ivan. This sentiment was echoed by Marcus, who said, "The real world requires us to be precise, concise, and straight to the point, and our mentor Ms Grace Kang reminded us of this."
While the project was still quite academic in terms of structure, research and presentation, their mentors highlighted feasibility as a concern, which made it different from a normal school project. "They emphasised on real numbers and facts instead of just concepts to strengthen the viability of our ideas," said Belinda Choong of Team VECO, recipient of one of the consolation prizes.
The judges were impressed by the teams' creativity and impactful presentations, which demonstrated their focus to implement concepts that allow business and sustainability to coexist.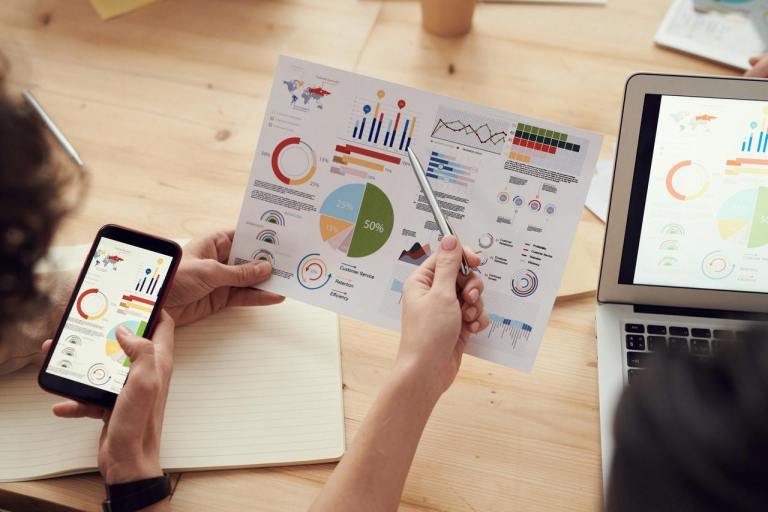 Real-world experience for students
This year's Mapletree Challenge benefitted almost 750 SIT students, who were groomed with job interview and presentation skills by Mapletree over seven months (October 2019 to April 2020). 44 teams (152 participants) were challenged to develop concepts based on design-thinking methodologies, and propose products, practices or services to positively impact the community.
This was whittled down to just six finalist teams who were given access to industry mentors, and coached by a professional corporate trainer and a communications mentor. These teams then presented their ideas to a panel of experts in a 10-15 minute presentation through vodcast submissions. Judges selected the winners based on four elements – desirability, functionality, marketability, and sustainability – in addition to overall presentation skills.
Ultimately, this challenge provoked new questions and insights, and raised awareness about the enormity of the challenges we face as a society, and the opportunities for businesses. The journey toward a sustainable system of consumption can be driven both at an individual and collective level by changing consumption habits, manufacturing processes, and recycling initiatives.
This is our collective human mission – to creatively collaborate, think critically, and communicate in ways that make our world a better place to live. And SIT students got the opportunity to experience all of that with help from real world experts.
This article first appeared on Campus Online. Stock images by Campus.