As a consortium of three thriving catering businesses, as well as an event management company, the Four Seasons Group (FSG) is a key player in the highly competitive local culinary business arena. To stay competitive, FSG recognises that it needs to constantly seek ways to improve their work processes for continued success.
Ms Joey Lee, General Manager of FSG, who recently spoke at SIT's fourth annual CXO Lean Summit, shared the company's successful lean implementation. Along with key members of her team, Ms Lee participated in the Lean Skills Development Programme at SIT's Lean Transformation Innovation Centre, where they were trained to adopt lean skills and implement lean practices within their departments.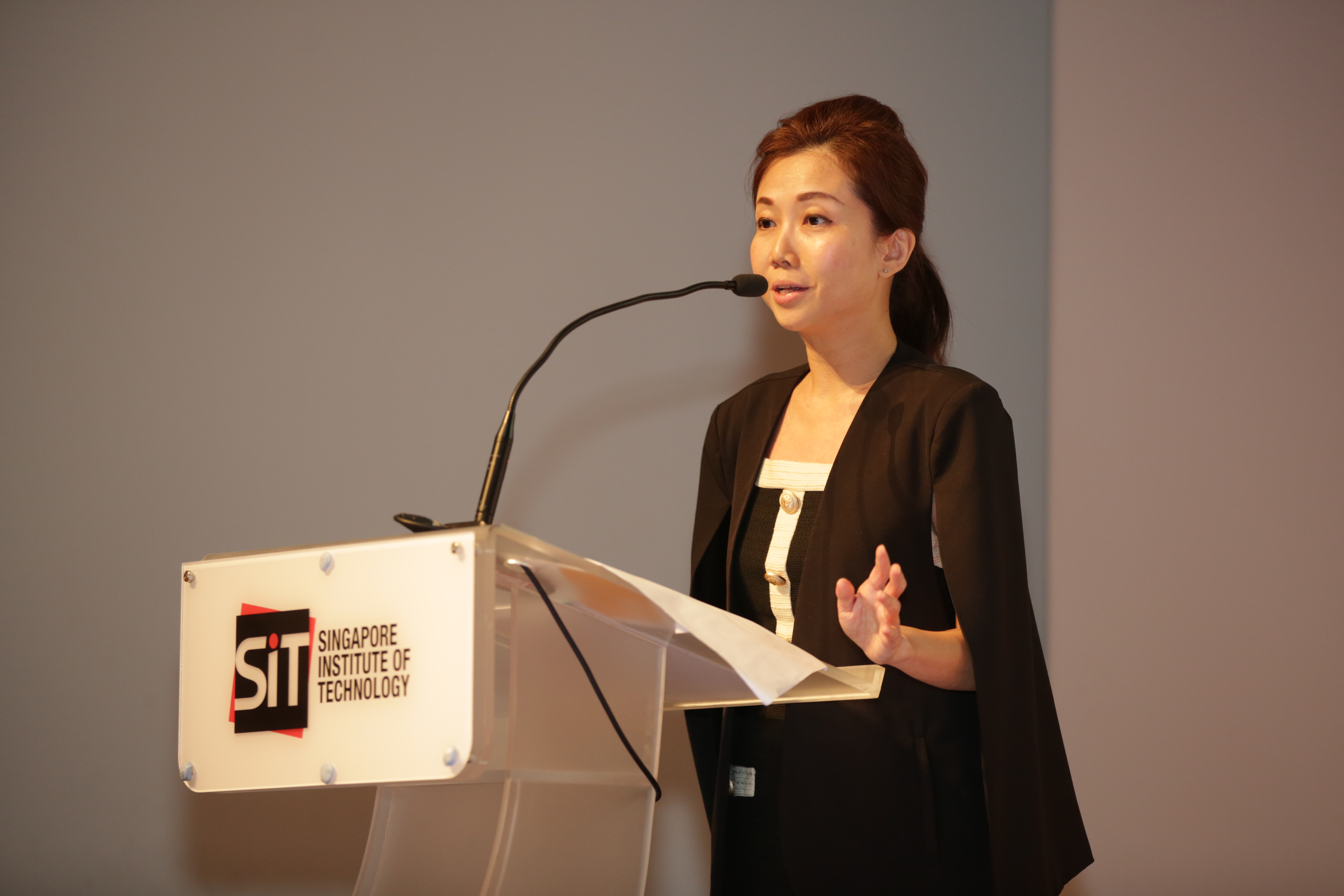 Ms Joey Lee at SIT's recent fourth annual CXO Lean Summit
Through an intense study of their existing processes together with Lean coaches from SIT, FSG identified key areas that needed to be addressed, and implemented lean strategies to achieve:
Reduction of warehouse space from 109 square metres to 53 square metres, by re-organising their storage and layout. This has resulted in cost savings of about $2,000 every month.
An enhanced workflow with reduced movements and time required to prepare and get materials ready for an order. Prior to the improved workflow, the team required 6.6 minutes per order with a 3-hour preparation time. By zooming deep into the process and identifying areas that can be tightened, the team spent only 5 minutes per order, with 0 preparation time needed. This has allowed the redeployment employees for other operations, reducing the manpower required for this purpose by half.
Reduction in manpower in their café outlet from 6 staff members to 3. The now-extra 3 staff members were successfully deployed to other outlets, with their scope of work redesigned, leading to their time at work spent managing more critical duties.
Maximising storage areas, which was done through the implementation of a stock replenishment system that ensures only sufficient quantities of dry food stocks are kept within their premises. This process also helped the team to avoid wastage from over-ordering.
Witnessing the enhanced processes had also motivated FSG employees embrace a culture of growth, and to continuously learn and seek out improvement opportunities.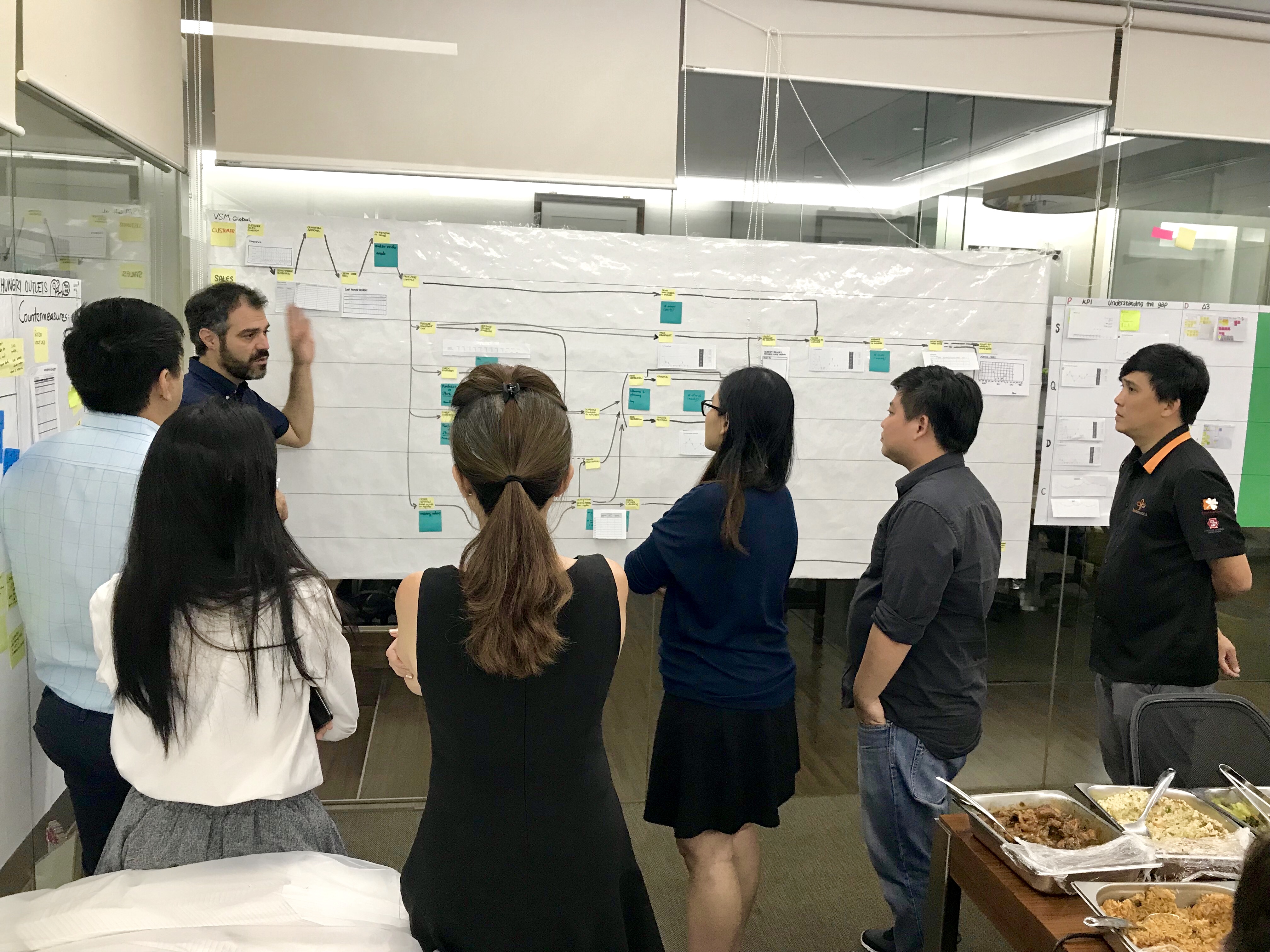 The FSG team assessing their business processes together with Lean Coaches.
The CXO Lean Summit is an annual conference organised by Lean Transformation Innovation Centre, the university's focal resource centre where local companies can acquire knowledge and training, as well as co-develop innovative technological solutions. The Summit, a platform for local companies to gather and share successful lean achievements and best practices in business productivity and processes, featured a speaker line-up of corporate leaders from the SME scene, including the Four Seasons Group.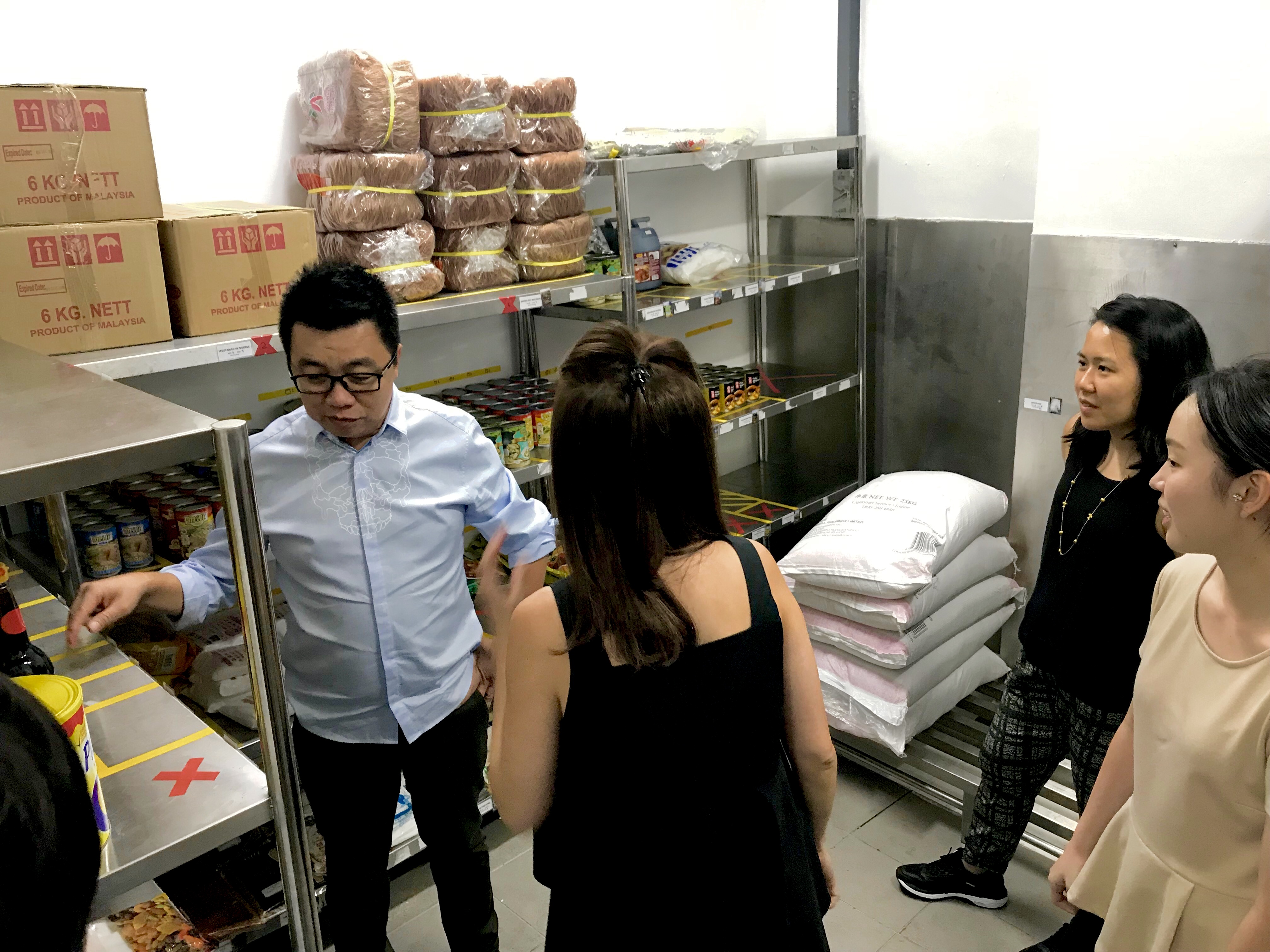 Studying how they can maximise storage areas.