In this second of two features, recipients of our SIT Teaching Excellence Award AY2020/21 tell us more about their teaching philosophies and how they enhance the learning of SITizens using innovative teaching methods.
As an educator, keeping students engaged in class is a constant challenge. This is especially so with online learning and hybrid lessons. We speak to our SIT Teaching Excellence Award (TEA) AY2020/21 recipients, whose teaching methods have been lauded by SITizens as highly engaging and top-notch.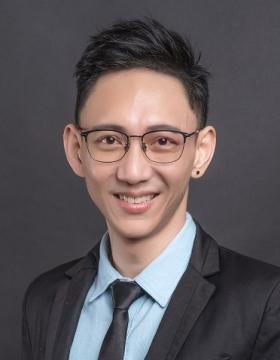 Erick Tan, Senior Lecturer, Centre for Communication Skills
Erick Tan teaches courses relating to academic writing, oral communication, and aspects of linguistics such as phonetics and phonology. Since joining SIT in 2020, this radio broadcaster's lively lessons have been a hit with the students.
"The secret to my teaching success is connecting with my students, through social media and IRL (in real life)! I believe that fostering relationships is the first step to engaging students," Erick shared.
"Mr Tan engages us very well! His lectures are easy to understand despite the content being foreign to many of us," commented one of his students. "And he shares many real-life examples of speech therapy in action to spark our interest in the subject."
You can catch Erick's broadcast on SPH Radio's 96.3 Hao FM on Saturday afternoons.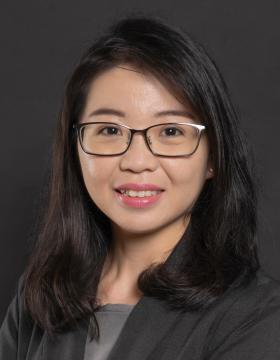 Cheow Wean Sin, Associate Professor, Food, Chemical and Biotechnology
A/Prof Cheow combines her passion for teaching and compassion for students to create an environment that nurtures, engages, motivates, and challenges SITizens. "I believe that engaged students learn better during class, while motivated students continue learning after the class," she shared.
As an educator, she is constantly looking to improve SITizens' training and education by leveraging technology to enhance immersive learning in her classes. For example, her in-person classes are made interesting with hands-on experiments like manipulating powders and particles, and reinforcing theories she imparts about particle technology. For virtual platforms, she uses a chatbot for 'Chem Quest', an online Chemistry bridging course, as well as a document camera, to demonstrate the behaviour of particles in her particle technology class to make the lessons livelier. This seems to have left a good impression on her students.
One of her students remarked, "A/Prof Cheow is excellent in her delivery and manages to engage the class well during teaching. I would have given up on this module if it were taught any differently!"
Purnima Murali Mohan, Assistant Professor, Infocomm Technology
"In my classes, I practice investigative case-based learning by showcasing an application-scenario that develops critical thinking in students. At the same time, I'll ask them rhetorical questions like 'Why this?' to reinforce their understanding of the basics," shared Asst Prof Purnima Murali Mohan, who aims to implement active learning in all her modules while ensuring industry relevancy to enhance her students' learning outcomes. At SIT, the modules she teaches include Mathematics and Statistics, Computer Networks and Network Security.
Beyond classroom theory and concepts, she focuses on allowing her students to develop higher-order thinking and problem-solving skills by encouraging them to go for conferences, competitions, and certifications to hone their skills and build their professional profiles.
Her students have affirmed her ability to explain complex concepts in a way that is easier to understand. One SITizen mentioned, "Asst Prof Purnima breaks down the difficult concepts into smaller parts that are comprehensible and explains them well. I really enjoyed her lessons despite the material being at a high difficulty level!"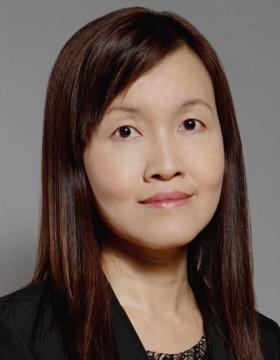 Cherine Ng, Lead Professional Officer
Cherine Ng is passionate about bringing theories to life in laboratory education. She works with industry practitioners to create an authentic learning environment, where students can apply the theories learnt in the classroom to industry problems.
"My goal is to nurture students to be industry-ready engineers through applied learning," shared Cherine. "I strive to make sure that the teaching during lab sessions illustrates how a theoretical concept can be applied in solving real-world challenges. This helps students learn how to craft viable solutions to industry problems in the safe learning environment of the lab."
One of her students shared, "I really appreciate Ms Ng's ability to make our lab sessions interesting and relevant to the industry. This helps me grasp concepts much easier!"
About TEA AY2020/21
The annual SIT Teaching Excellence Award (TEA) serves to value the importance of teaching and to recognise exceptional faculty members for their significant contributions. This year, we congratulated 12 recipients of the SIT TEA for AY2020/21.
Read about the other award recipients here.