Professor Lock Kai Sang's illustrious teaching and professional career spans four decades. He is currently a faculty in the Engineering cluster and Head of the Energy Efficiency Technology Centre (EETC). Last month, Prof Lock received an accolade from the World Federation of Engineering Organizations (WFEO) – the 2021 Co-Laureate of the WFEO Medal for Excellence in Engineering Education. Here, he shares what the award means to him, his passion for teaching and his philosophy on the future of engineering education.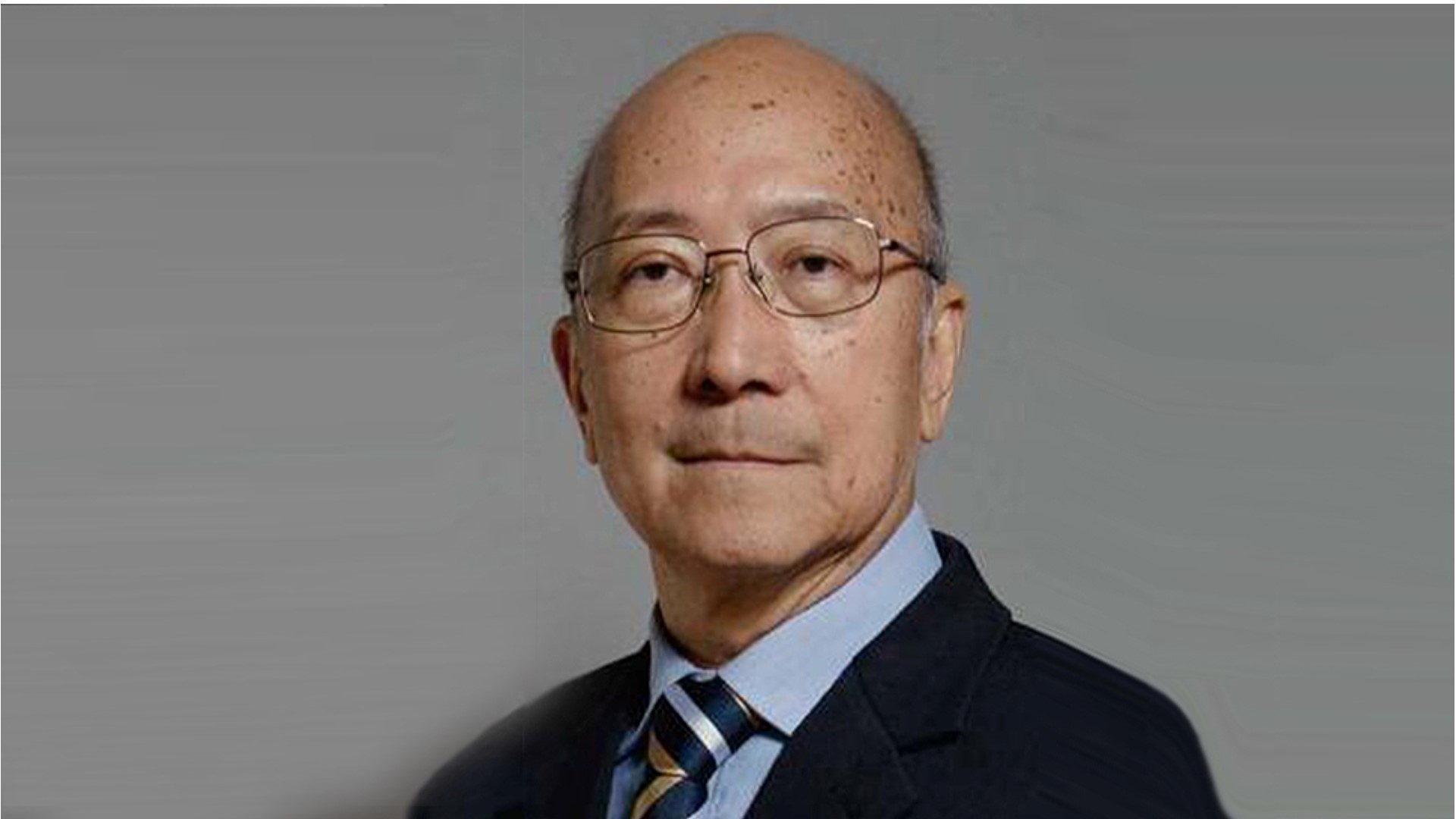 How do you feel about receiving the award?
I am honoured and humbled by the award. But it is an honour that I must share with others. After all, one professor's ability to impact global engineering education is somewhat limited. This award also reflects the contributions to engineering education made by teams in the organisations I actively volunteer with.
I was the founding chairman of the Engineering Accreditation Board (EAB), which was established by the Institution of Engineers, Singapore (IES) in 2001. The EAB facilitated strong alignment of Singapore's engineering education with an outcome-based system practised in the Washington Accord (WA).
The WA is a multi-lateral agreement between bodies responsible for accreditation of tertiary-level engineering qualifications who have chosen to work collectively to assist the mobility of professional engineers. It has 21 signatories and 7 provisional members representing jurisdictions producing more than two-thirds of engineering graduates around the world every year.
When did you decide to join SIT?
I joined SIT in 2016 because I was drawn to the university's focus on applied learning and applied research, which has allowed me to share my unique expertise and knowledge. Having practised and solved industrial problems for over 20 years, I find it satisfying to be able to infuse my knowledge in my teaching of the MSc module – Professional Practices in Power Engineering. I am passionate about embedding engineering ethics in my sharing with students.
What were you doing before you joined SIT?
My professional career has been equally split between academia and industry. After I obtained my PhD in Electrical Engineering from the University of Strathclyde (UK) in 1979, I took on a teaching position as faculty at the Department of Electrical Engineering at the National University of Singapore (NUS).
Then, in 1997, I set up a consulting practice specialising in power quality and electromagnetic compatibility (EMC); earthing; lightning and surge protection; failure analysis; design review of mission-critical electrical systems; and design of energy-efficient electrical systems. In my 20 years as a practicing professional engineer, I authored/co-authored more than 250 consulting reports.
How did you develop an interest in electrical engineering?
My PhD research was on the design optimisation of electrical machines, so I naturally branched out to power electronics for control of electrical machines at NUS. The experience of working on challenging real-world industrial problems was also a factor that inspired me to specialise in electrical engineering. As a practicing engineer with a background in R&D, it was quite enlightening to bridge problems and solutions with theories and fundamental principles.
You have served on many energy and engineering committees. What initiatives have you worked on?
Since 2005, I have served as the chairman of the accreditation committee for energy services companies. It is gratifying to have a role in building Singapore's ecosystem and professional competency in energy efficiency and sustainability. I am also the co-chair of the steering committee for the Singapore Certified Energy Managers (SCEM) Scheme, which has graduated about 1,500 competent energy managers to date.
The scheme allows competent persons to serve as external or internal energy auditors to identify energy saving opportunities and to implement cost-effective measures to achieve those savings. The accreditation framework provides confidence and assurance that accredited energy service companies have the necessary competency and equipment to conduct energy audits and subsequent improvement works.
Can you tell us more about the Energy Efficiency Technology Centre (EETC)?
The EETC was established in 2019, in collaboration with the National Environment Agency. The Centre focuses on driving energy efficiency for SMEs in the manufacturing sector. Aside from industry-wide energy assessments in collaboration with Singapore Precision Engineering and Technology Association (SPETA), EETC also supported a benchmarking study for indoor farms initiated by Singapore Food Agency (SFA). At present, we are in discussions to explore energy assessments for the datacentres, hotel, retail, and food industries.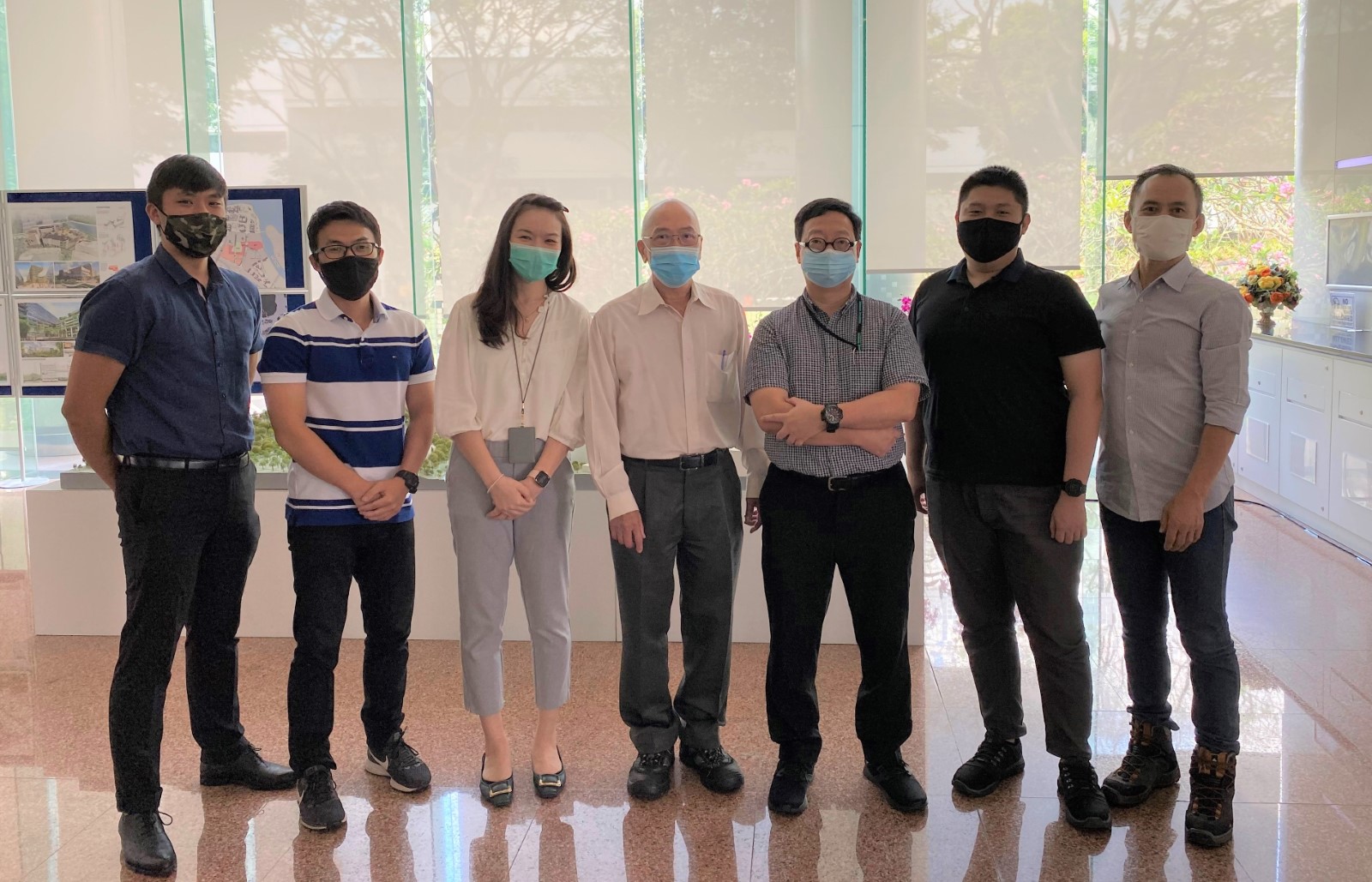 From left: Jeryl Yep, Research Engineer, Engineering, SIT; Joel Lai, Graduate, Chemical Engineering; Liau Ting Ting, Assistant Director, Innovation and Technology Transfer (ITT), SIT; Prof Lock Kai Sang, Head, EETC; Prof Tseng King Jet, Director of Programmes, Engineering, SIT; Amos Ong, Graduate, Electrical Power Engineering; and Steven Huang, Research Fellow, Engineering, SIT. (SIT Photo)
We are also setting up training facilities that bridge classroom learning with plant environments for energy professionals at our upcoming Punggol campus. The facilities will allow these professionals to gain greater confidence when they perform energy audits. SIT students will also be able to undergo training in energy efficiency and sustainability at the facility.
EETC hopes to employ 10 full-time energy specialists and administrators from 2023 to 2027. Apart from delivering the KPIs set by the funding agency, EETC will play a catalytic role in supporting related applied research projects undertaken by SIT academic staff. The Centre will become a collaborator in securing external funding for applied research in energy efficiency and sustainability.
What do you hope to see in the next generation of engineers?
I believe SIT is already nurturing the kind of engineers I hope to see in the future. They must embrace our SITizen-DNA by continuing to be able to learn, unlearn and re-learn; be professional and open towards diverse views and values; aim to achieve the highest ethical standards and professionalism; be truthful and accountable to self, organisation, and society at all times. Finally, the next generation must learn to embrace change.
Through the international platform of WFEO and Washington Accord, we hope to educate and nurture future engineers who can rise above geopolitics and embrace diversity and inclusion to address sustainability challenges.
Any further thoughts you'd like to share about your WFEO award/as an engineer-educator?
I am currently the Deputy Chair of the Washington Accord. I look forward to working with like-minded individuals at SIT and beyond, in order to contribute to quality assurance and the continual improvement of global engineering education. We can achieve the multiplying effects to work under the collaborative framework of WFEO and the International Engineering Alliance, to incorporate more sustainability, diversity, and inclusion in engineering education. I believe that will continue to play a key role in driving the UN's Sustainable Development Goals.