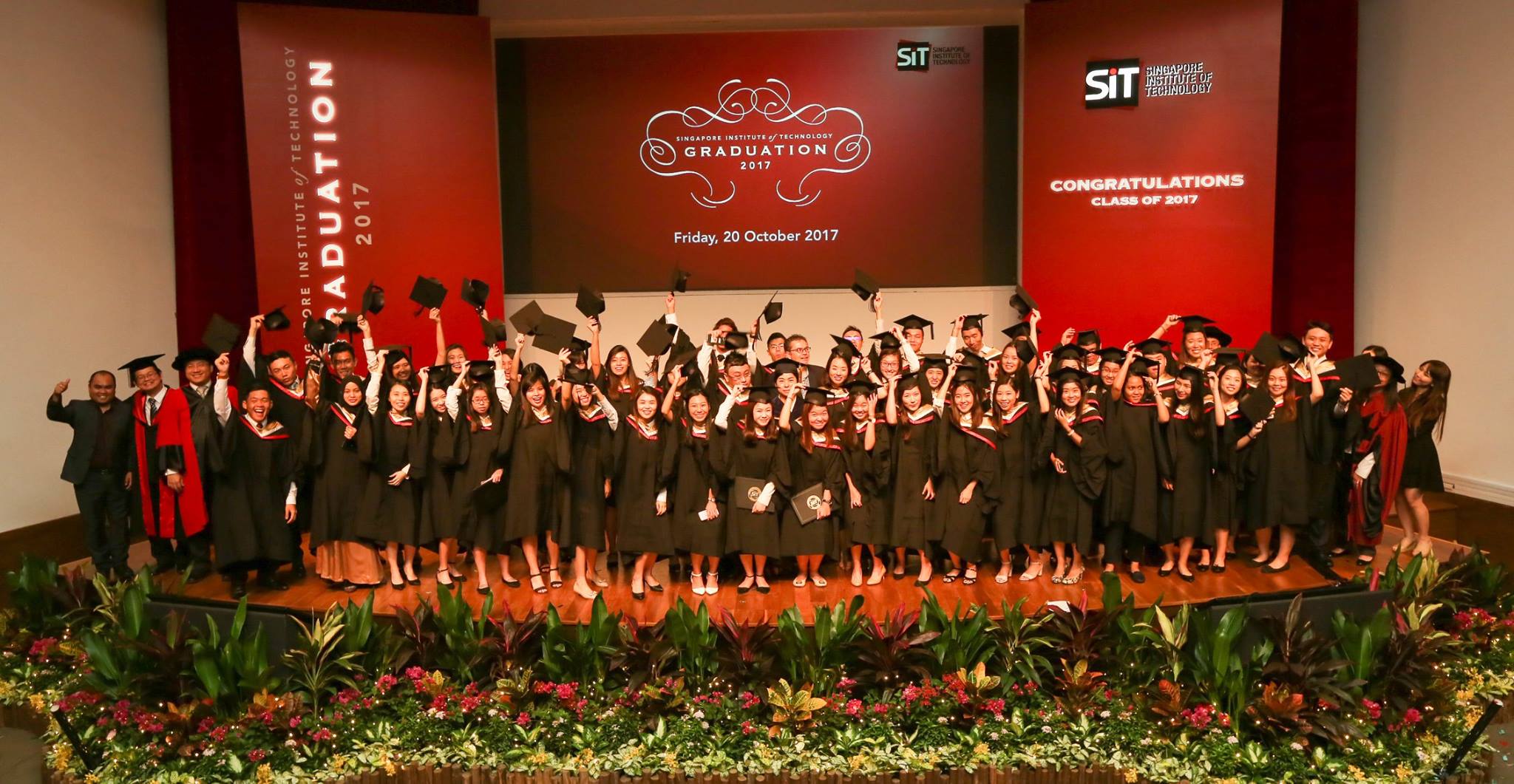 Continuing on the success of its pioneer Accountancy graduates in February 2017, graduands from the university's second crop of Accountancy cohort continued to achieve stellar performance in the industry, with 86% of them receiving Priority Offers (POs) from 'Big Four' as well as mid-tier accounting firms.
Integrated Work Study Programme (IWSP)
Eighty-three out of 96 Accountancy students received these offers upon completion of their Integrated Work Study Programme (IWSP), where they spent eight months of work-study with their respective firms, and have now moved on to be full-time employees. Six students in particular, who received POs from EY Singapore, were also given the option to accelerate their career by starting in a position above entry level.
The IWSP is mandatory for all SIT and joint degree programmes and key to the university's applied learning pedagogy, as students undertake real work for six to 12 months, allowing them to integrate theory and practice and develop deep specialist skills in their chosen field. The IWSP is structured in a unique and distinct way for each degree programme, catering to the specific needs of the industry to develop industry-ready graduates.
"To stay relevant in this period of economic transformation, tertiary education in Singapore needs to keep up with changing industry needs. The real work undertaken through our IWSP has enabled our students to understand the challenges faced in the current fast changing economy, and develop skills of adaptability, creativity and innovation, while adding value to the workplace. It has also shown the potential to lead to full-time employment after graduation, as our first two graduating cohorts have done very well in securing full-time employment offers," said Professor Tan Thiam Soon, President, SIT.
"At EY, we have been keen to develop an internship program that offers students a substantive on-the-job training over a longer period of time, so they have the opportunity to observe and work through an entire audit cycle. This allows the students to gain relevant work experience, and deeper insights into the accounting profession as they determine their career choice after graduation. The program allows EY to introduce and promote the profession more convincingly, and we have the opportunity to reach out to and hire promising interns. It is a win-win arrangement for SIT, the students and us," said Christopher Wong, Singapore Head of Assurance, Ernst & Young LLP.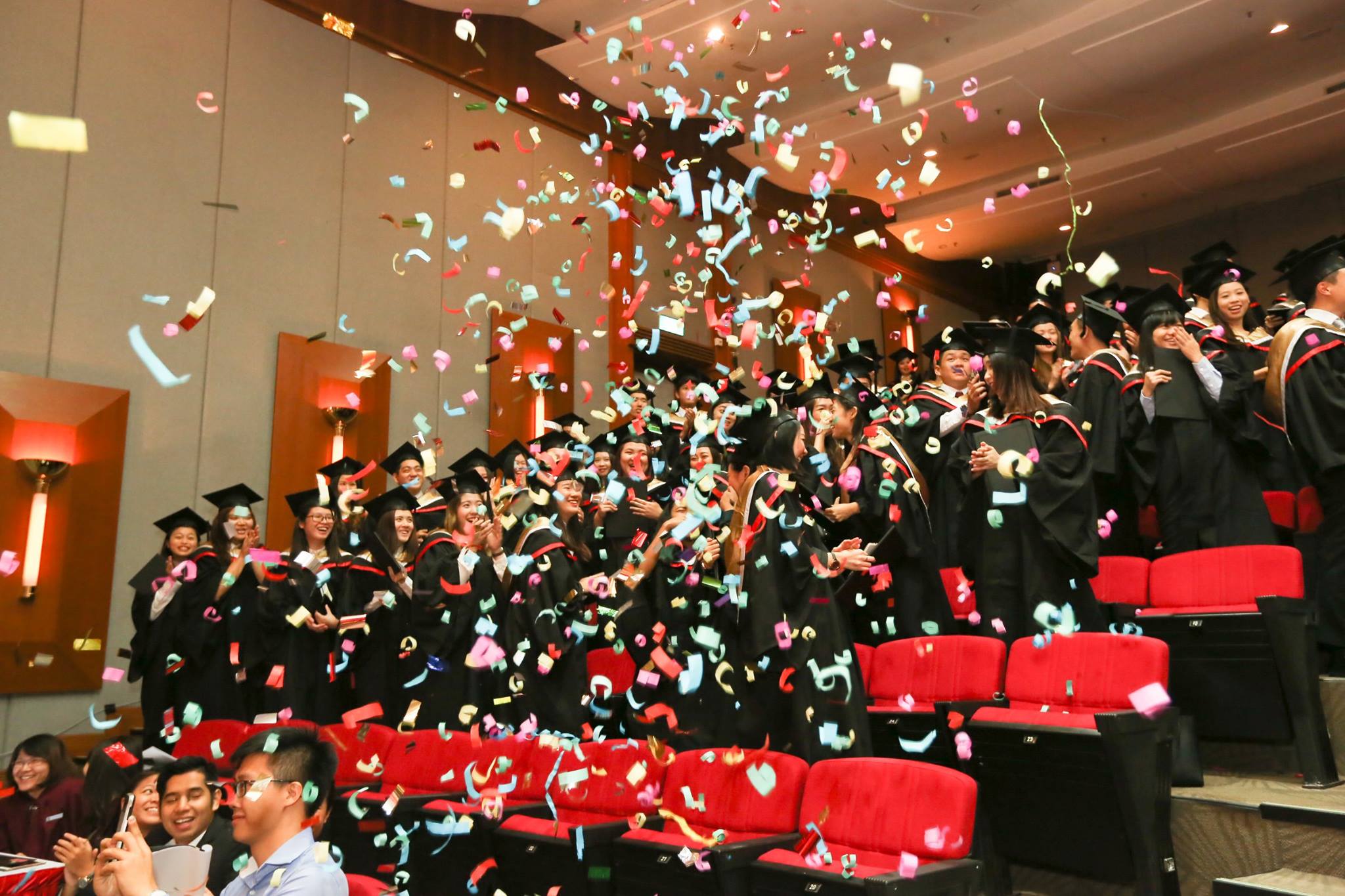 A New Generation of Leaders in the Hospitality Industry
Today also marked the graduation of the first cohort of graduands from SIT's Bachelor of Hospitality Business with Honours degree programme. The university is currently the only local autonomous university to offer a Hospitality-related degree, and these 19 individuals from the programme's pioneer cohort will move on to become leaders in the hotel, tourism and MICE (Meetings, Incentives, Conferences, and Events) industries. Twelve of them have already received informal full-time employment offers from their IWSP companies.
The programme's strong industry focus and IWSP component was what motivated students like Edwin See, 24, to enroll in this degree programme, especially its specialisation in the MICE industry, which he wanted to pursue a career in. "I felt that the eight-month long IWSP would be integral to my learning journey. It provided me the much needed opportunity for first-hand experience in the industry, to put what I have learnt in the classroom into practice," said Edwin. The work-study stint gave him the exposure to work in major exhibitions and conventions such as ITB Asia 2016, where he served as a project assistant in sales and operations. Edwin received an offer from his IWSP employer, Messe Berlin, one of the world's ten leading trade fair companies and started full full-time employment with the company in early September.