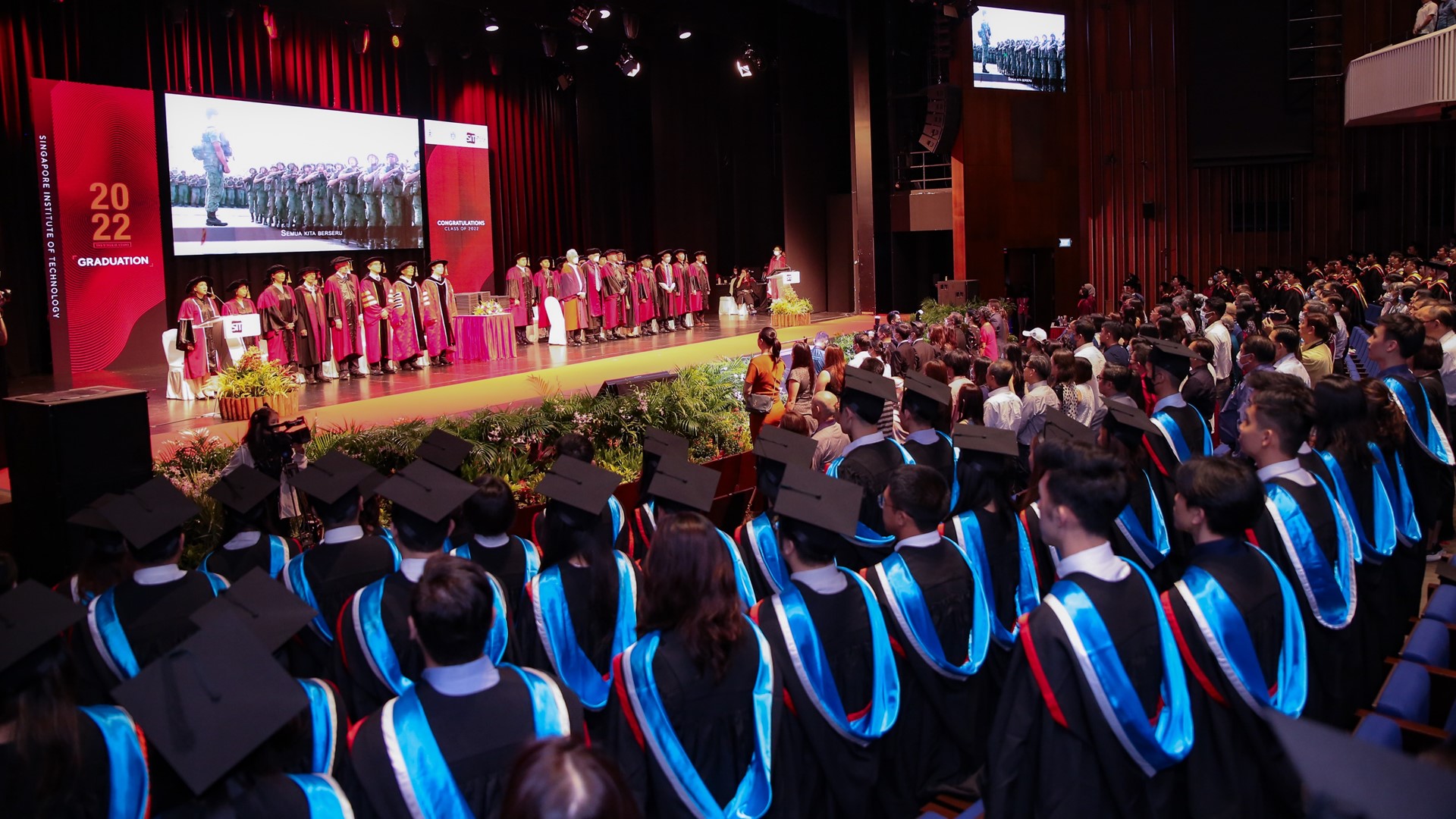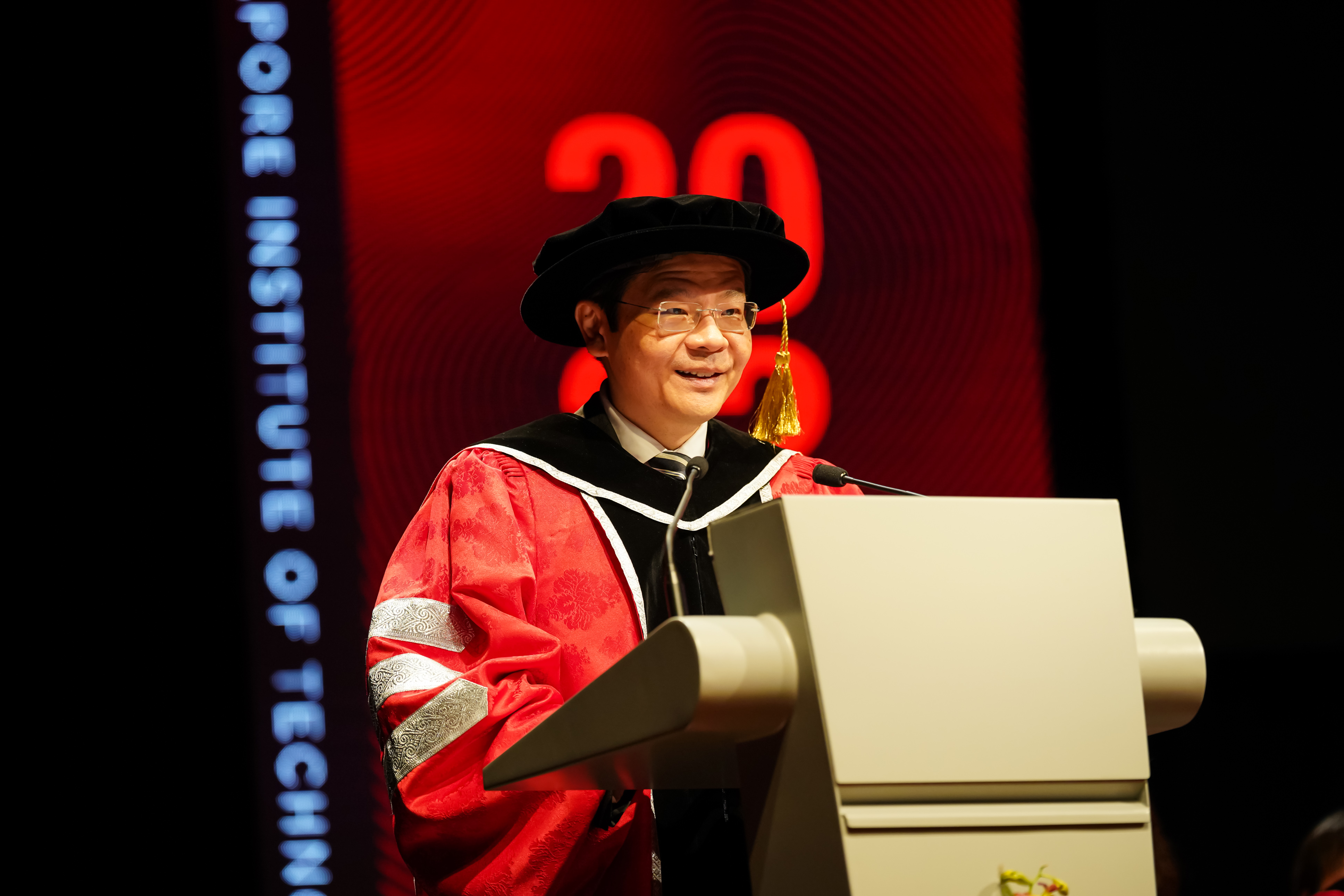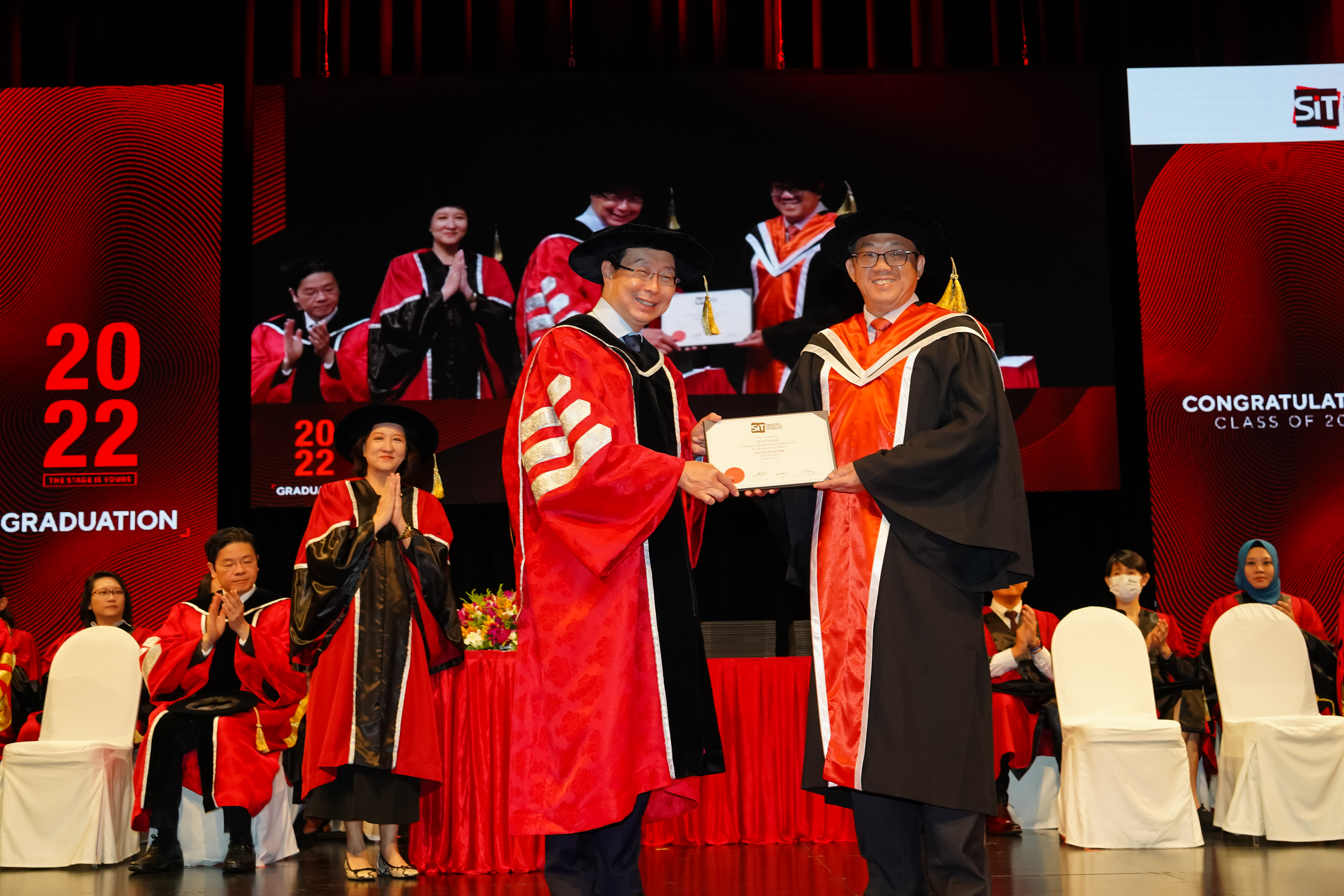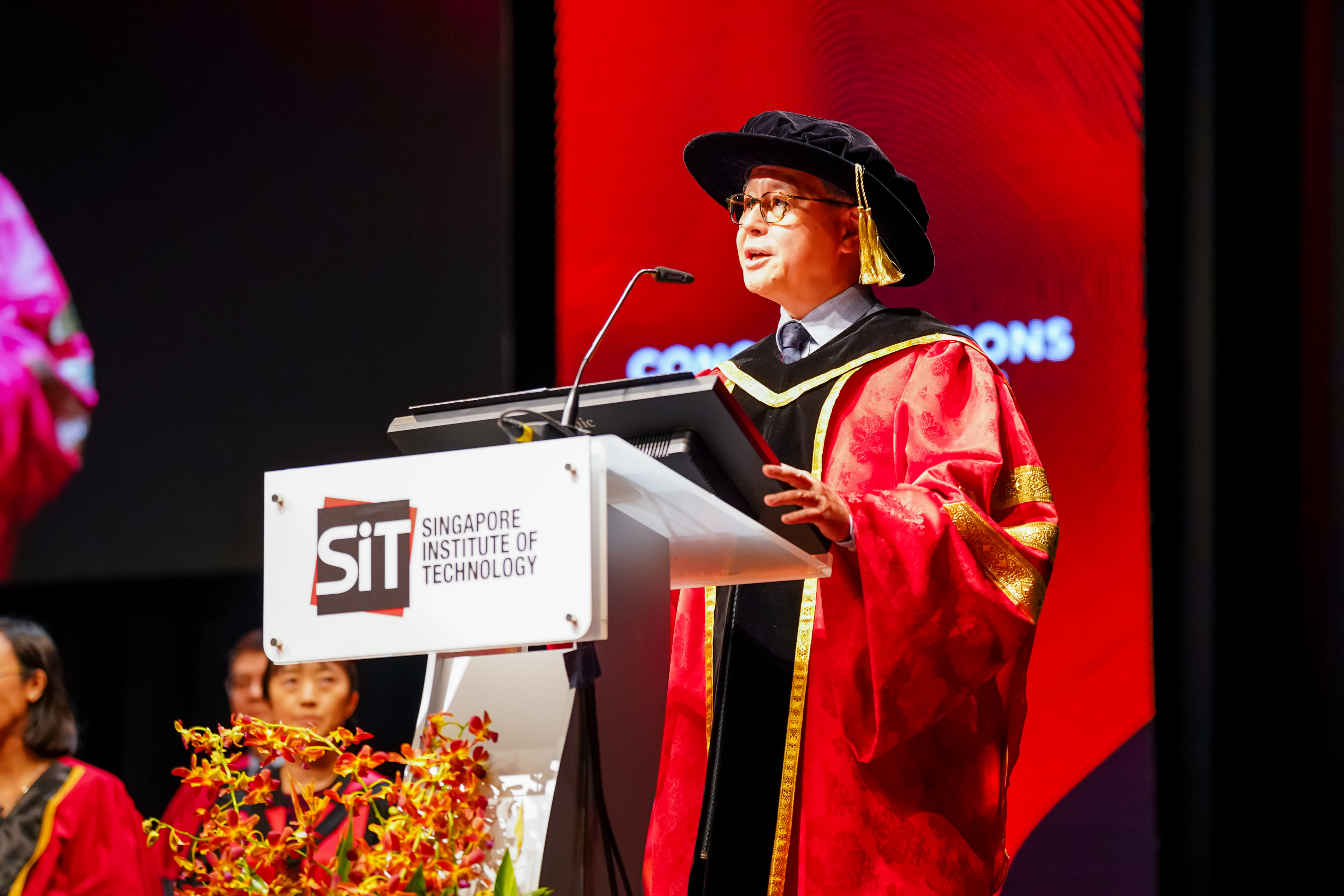 Professor Chua Kee Chaing, President, SIT, delivered his welcome address at the graduation ceremony. (SIT Photo: Keng Photography/Tan Eng Keng)
Career Prospects of SIT Graduates
According to SIT's preliminary employment survey, two-thirds of its Class of 2022 graduates who responded to the survey have found employment after completing their studies. In particular, graduates from Infocomm Technology, Pharmaceutical Engineering, Sustainable Infrastructure Engineering, and Healthcare programmes (Diagnostic Radiography, Radiation Therapy, Nursing, Occupational Therapy, and Physiotherapy) secured between 90-100% employment.
 During the height of the pandemic in end-2021, SIT Healthcare students answered the call to relieve the workload of healthcare workers. Many of them volunteered at various social, rehabilitation and healthcare facilities to support the over-stretched services and frontliners.
For livestreaming, schedule and details of SIT Graduation Ceremony 2022, please visit https://www.singaporetech.edu.sg/graduation-2022.
-----------------------
[1] OU partners conferring joint degrees with SIT: DigiPen Institute of Technology, Massey University, Newcastle University, Trinity College Dublin, and University of Glasgow.
[2] OU partners conferring their own degrees: DigiPen Institute of Technology, Technical University of Munich, The Culinary Institute of America, and University of Liverpool.
[3] The IWSP is a distinctive feature of SIT's degree programmes and compulsory for all students in SIT-conferred and SIT-joint degree programmes. Students undertake 8-12 months of relevant work within the course of their studies, allowing them to integrate theory and practice and develop deep specialist skills in their chosen field.
[4] Data is accurate as of 24 August 2022 and obtained from the Class of 2022 who responded to the preliminary employment survey conducted by SIT.
About the Singapore Institute of Technology
The Singapore Institute of Technology (SIT) is Singapore's first University of Applied Learning, offering industry-relevant degree programmes that prepare its graduates to be work- and future-ready professionals. Its mission is to maximise the potential of its learners and to innovate with industry, through an integrated applied learning and research approach, so as to contribute to the economy and society.
The University's unique pedagogy integrates work and study, embracing authentic learning in a real-world environment through collaborations with key strategic partners. Its focus on applied research with business impact is aimed at helping industry innovate and grow. Targeted to be ready in 2024, SIT's centralised campus within the larger Punggol Digital District will feature a vibrant learning environment where academia and industry will be tightly integrated with the community.
For more information, visit www.SingaporeTech.edu.sg.