As SITizen Goh Chooi Teng and her team, Green Munch, from the SIT-Massey University joint Food Technology degree programme attest, developing a new food product from scratch is no simple feat. It requires time, creativity, numerous trial and errors, and considerable teamwork.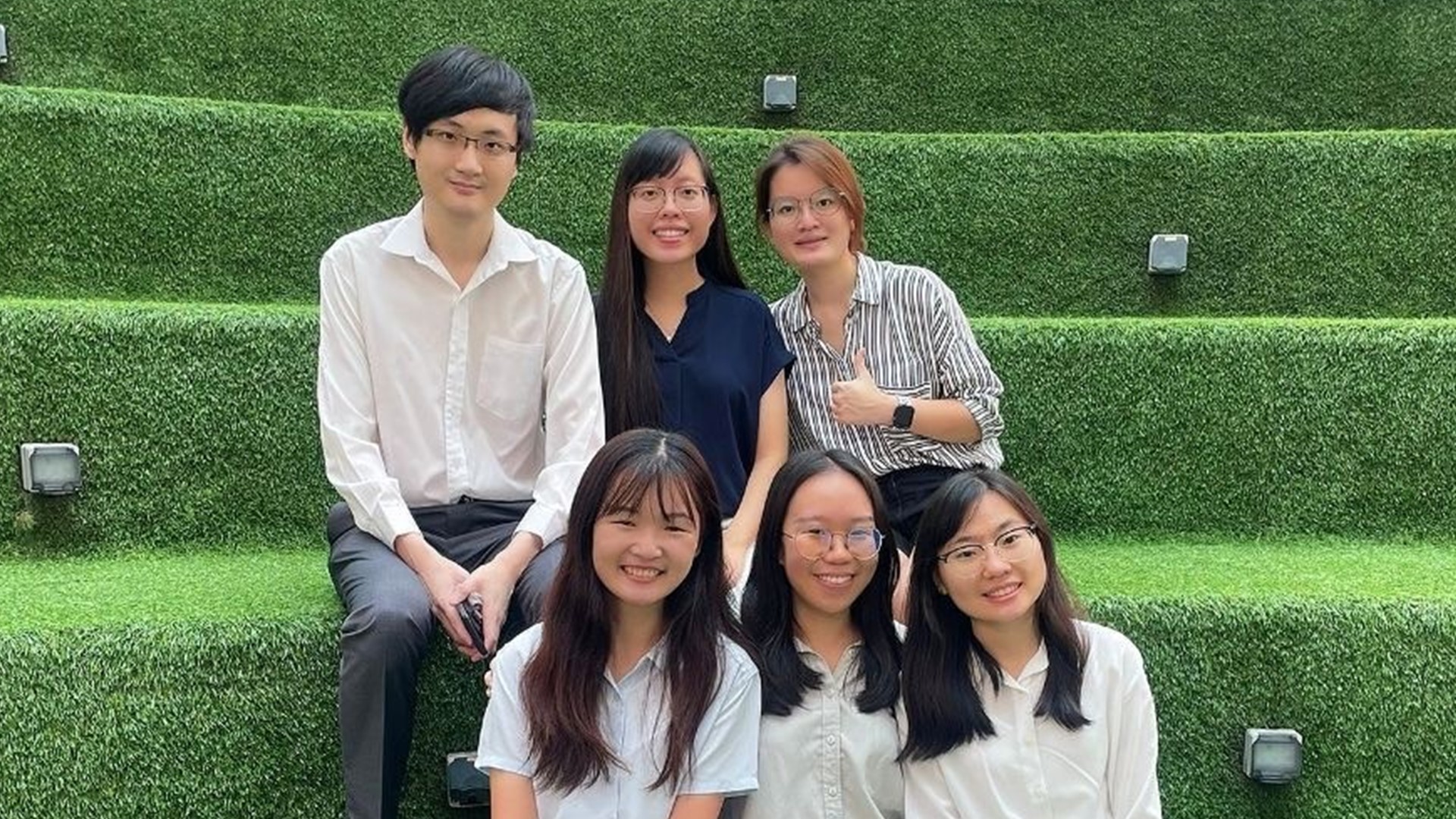 Team Green Munch comprising (back row, from left) Raynard Yang Shihong, Leng Wei Qi, Goh Chooi Teng, (front row, from left) Michelle Tan Mei Lin, Low Xin Yi, Low Li Hui (Photo: Goh Chooi Teng) 
"We worked on this capstone project for the module 'FTE 4022: Innovative Food Design and Development' in our last trimester. From brainstorming to finalising the concept, the whole process took about four months. During this process, we went through rounds of surveys, conjoint analyses and focus groups to determine the needs and wants of consumers. We finally settled on a concept for a product that is novel, nutritious and convenient – corndog," shared Chooi Teng.  

With the product concept set, the team started creating it with the focus on ensuring ingredient availability and upscale feasibility.  

Forward and Back – Challenges in Production 
Through multiple iterations, the team eventually developed a desirable texture for their corndog, while scaling up certain qualities to achieve a better sensory experience. The technical knowledge acquired from the Food Technology degree programme also helped the team shorten the process by experimenting with the right ingredients and formulation.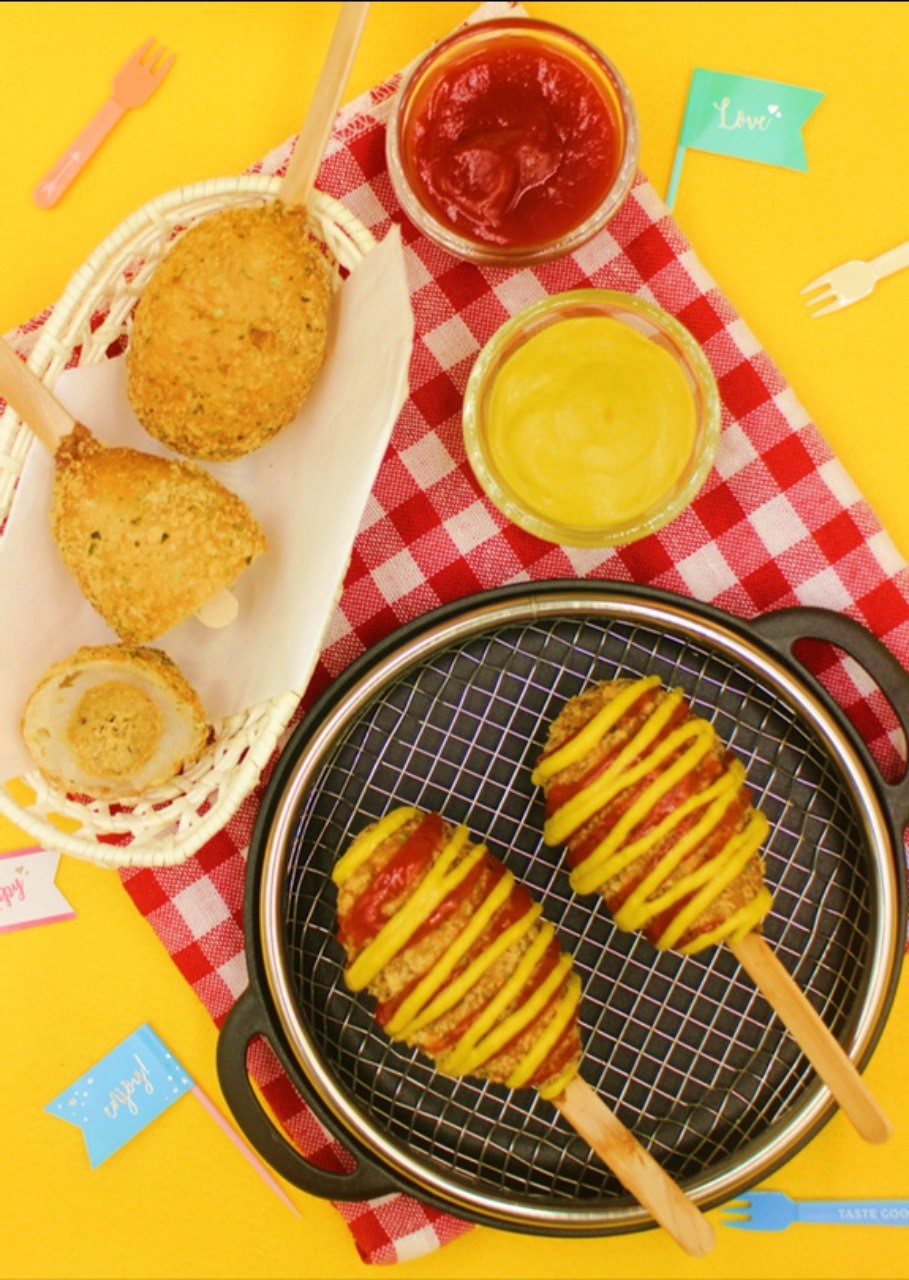 Corndochi, Team Green Munch's capstone project. (Photo: Goh Chooi Teng) 
 "We went through several trials to perfect the product's texture. Another challenge was that Corndochi had several key components within that required larger equipment to process," said Chooi Teng. 

Despite these challenges, their efforts paid off. The result was a plant-based mochi corndog called Corndochi, comprising a firm meat-like sausage wrapped in soft and chewy mochi, coated with a crunchy breaded seaweed exterior. The meat-free product is not only perfect for vegetarian and flexitarian consumers; its planet-friendly credentials also make it a sustainable food solution in a fast-growing global vegan market. 

The savoury treat of theirs won the Best Product Award at the SIT and Massey University Food Technology Project Exhibition and Industry Engagement Day 2022.

Seeing the potential of their work, Dr Matthew Zhao of Massey University recommended the team to represent SIT Massey University in the 21st International Union of Food Science & Technology (IUFoST) in November 2022. The competition was part of the World Congress of Food Science & Technology, an event that encourages the exchange of knowledge in scientific disciplines and technologies relating to the expansion, improvement, distribution and conservation of the world's food supply.  

The team held a strong showing and Corndochi brought home two of five awards, namely the Best Presentation and Best Display awards in the Undergraduate Product Development category.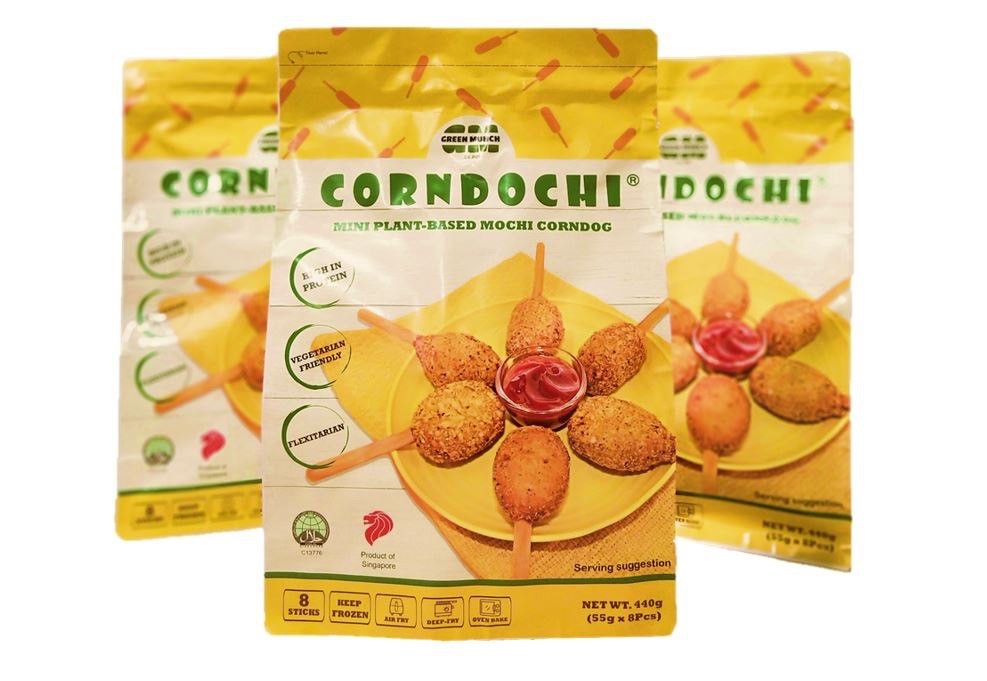 Corndochi's packaging wow the judges. (Photo: Goh Chooi Teng)  
"We were honoured to represent SIT and Massey University to compete against nine other institutions from China, Costa Rica, Indonesia, Malaysia and Thailand. Winning the Best Presentation and Best Display awards was unexpected and a blessing. Additionally, we felt proud to be able to showcase Corndochi on an international platform!" said Chooi Teng.  

Key Support Pillars 
Yet, the team could not have done it alone. It was with the help of their faculty, Professional Officers (PO), mentors and friends that the team was able to come so far. 

"We would like to thank Dr Matthew Zhao for giving us this opportunity to participate in the world congress and providing us with the resources we needed throughout this competition. Special mention to PO Ms Lee Yen Yen, who made lab arrangements for us to prepare samples for the competition.  

"Most importantly, I would like to thank my teammates; Low Xin Yi, Low Li Hui, Leng Wei Qi, and Raynard Yang - the brains behind Corndochi," Chooi Teng added. 
No matching results. Would you like to refine your search term?