Programme Overview
"Physiotherapy involves the assessment, treatment, rehabilitation and prevention of pain, injury, or any other physical dysfunction, through the use of education, exercise, manual therapy, electro-physical agents, technology or any other treatment for those purposes."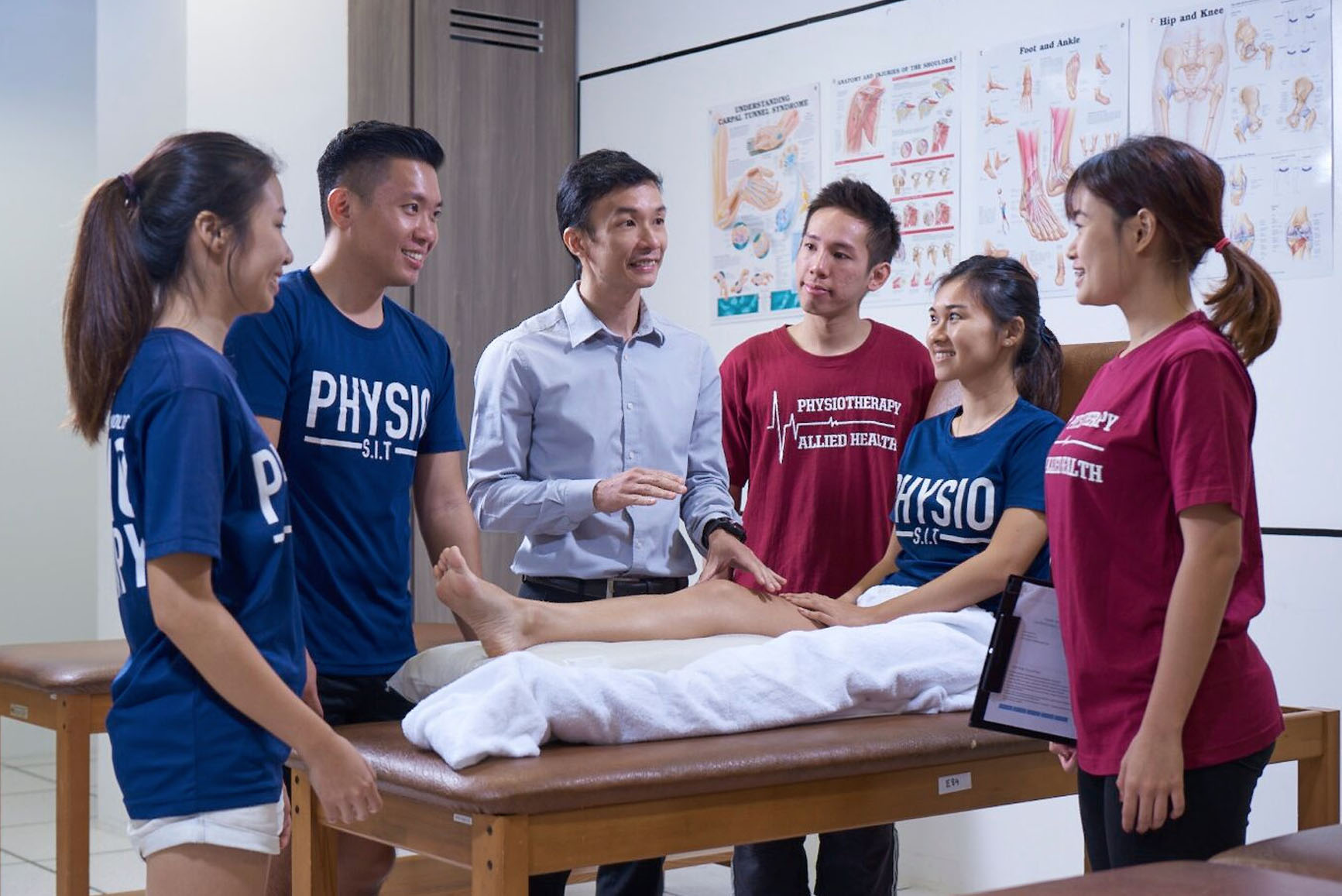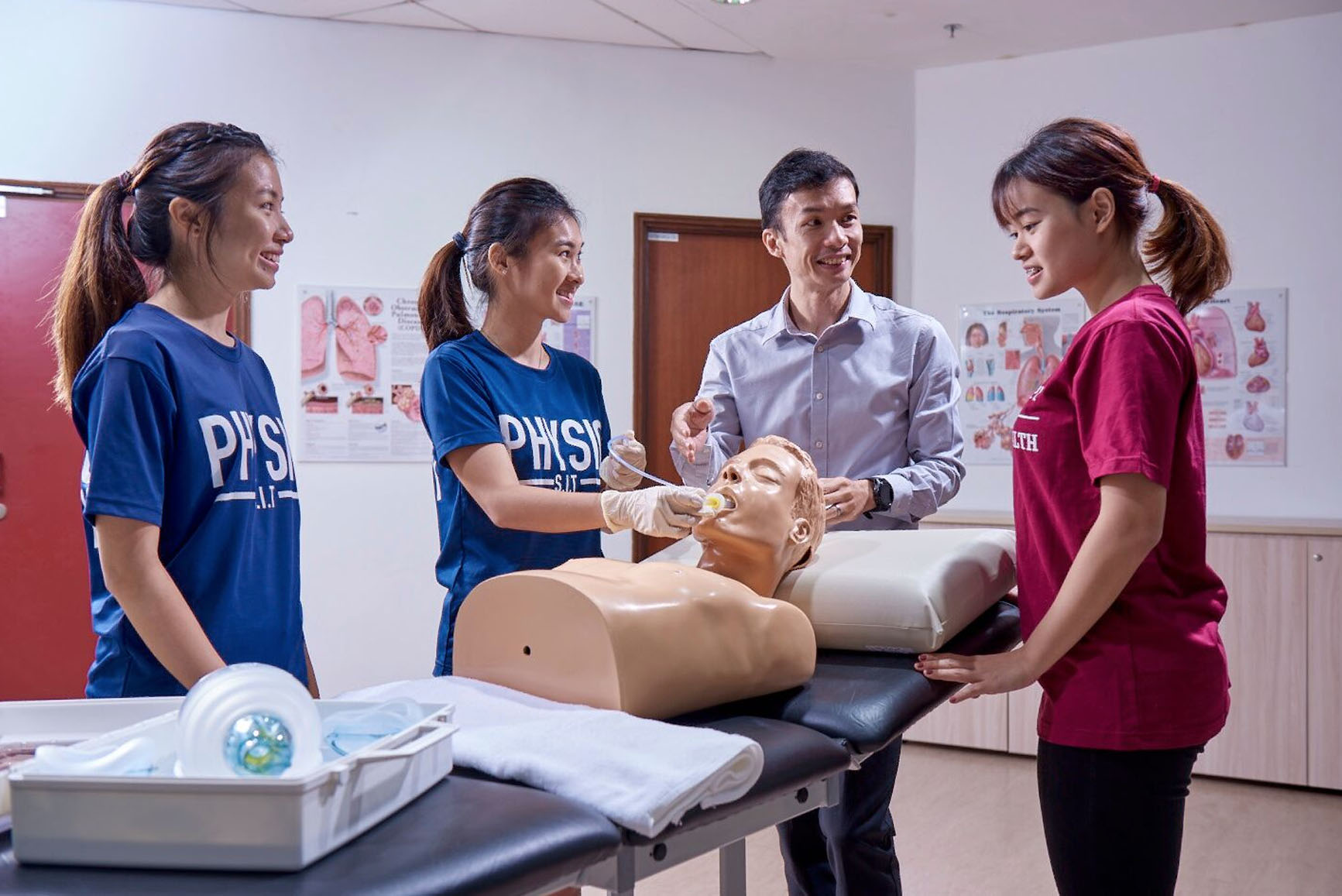 The Honours Degree in Bachelor of Science in Physiotherapy is a new degree programme jointly developed by Singapore Institute of Technology and Trinity College Dublin. The programme aims to graduate professional physiotherapists who are theoretically-grounded and clinically-oriented to practise autonomously in different specialities of physiotherapy. Students in the programme will have opportunities to gain clinical experience working in the various major hospitals and health care facilities in Singapore. In addition, the curriculum in this four-year degree programme is developed with consultation from clinical partners to ensure relevancy of the skill sets and employability of the students upon graduation.
Curriculum
For students to be awarded the Honours Degree in Bachelor of Science in Physiotherapy, they need to successfully complete seven trimesters of study, 30 weeks of clinical placement [Integrated Work Study Programme (IWSP)] and an individual honours thesis.
Professional Conversion Programme
The Professional Conversion Programme (PCP) helps and supports mid-career Singaporeans in acquiring relevant training to be Physiotherapists. SIT currently offers the following programmes under the PCP for Physiotherapists:
| | | |
| --- | --- | --- |
| PCP | Degree Programme | Training Duration |
| Physiotherapists (Accelerated) | Bachelor of Science with Honours in Physiotherapy | Two years and eight months full-time |
| Physiotherapists | Bachelor of Science with Honours in Physiotherapy | Four years full-time |

The Professional Conversion Programme for Physiotherapists (Accelerated) [PCP-PT (Accelerated)] provides mid-career Professionals, Managers, Executives and Technicians (PMETs) with an additional pathway to pursue a switch into Physiotherapy. There will be funding support by Workforce Singapore (WSG), the Ministry of Health (MOH) and co-sponsoring healthcare organisations for trainees to undergo the two-year eight-month programme at SIT.
PCP applicants must apply to both SIT as well as WSG during the application period in order to be considered. For more information on PCP eligibility, process and funding, please visit: www.wsg.gov.sg/pcpphysiotherapists
Career Opportunities
Physiotherapy is a profession that is highly sought after in Singapore. Besides the hospitals, physiotherapists can work in various areas such as community hospitals, nursing homes, senior care centres, home and domiciliary care services, special schools, sports institutes (sports teams), gymnasiums, private practices and government agencies.