Programme Overview
Qualification
BEng (Hons)
Provider
SIT & Newcastle University
Application period
10 January to 19 March 2023
The Bachelor of Engineering with Honours in Naval Architecture and Marine Engineering is a three-year direct honours degree programme jointly offered by SIT and Newcastle University that will equip you with the expertise and skills necessary for the highly competitive global maritime industry.
Engineers and naval architects in the marine and offshore industry need the right set of skills to perform effectively in a fast-changing environment. The ability to address development proactively and a comprehensive knowledge of the industry is needed to retain a competitive edge.
Curriculum Highlights
Naval Architecture
Marine Engineering
Marine Electrical Engineering
Marine Structures
Ship Resistance and Propulsion
Marine Transport Business
Advanced Ship and Offshore Hydrodynamics
Offshore Renewables
Internal Combustion Engines
Dynamic Modelling and Simulation
Capstone Project
Eight-month Integrated Work Study Programme (IWSP)
Overseas Immersion Programme (OIP)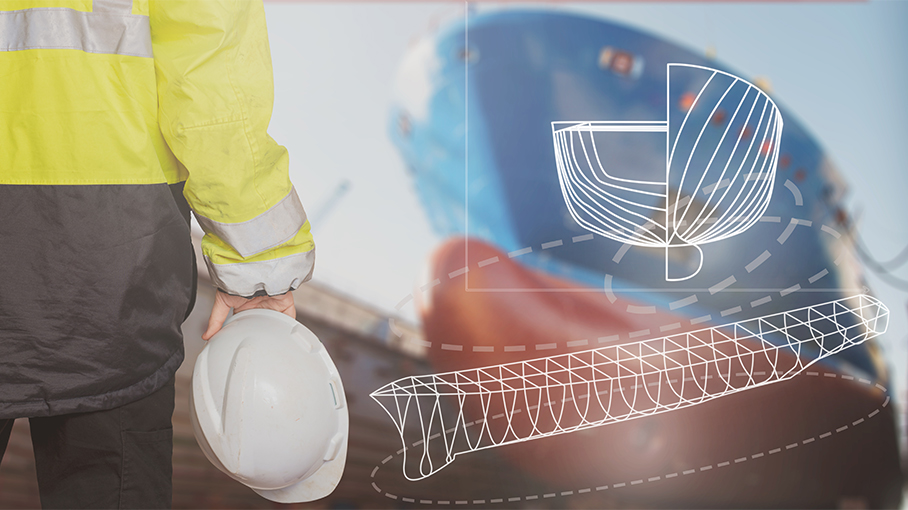 Integrated Work Study Programme
Integrated Work Study Programme (IWSP) provides students with the opportunity to undertake real work. Held over the span of eight months, it is designed to be more in-depth than a traditional internship. You will gain real work experience and apply the theories you learn in class with actual practice.
Overseas Immersion Programme
All students will have to complete a three-week attachment at the home campus of Newcastle University where they get to live and study in Newcastle, United Kingdom. The programme itinerary will include library and career talks, seminars, research and literature review workshops to prepare students for their final-year dissertation projects, as well as visits to companies, museums and key cultural sites.
Combined Academic Staff for Teaching (CAST)
The Combined Academic Staffing for Teaching (CAST) is an approach that gives you access to globally renowned academics from Newcastle University's UK campus, with the ease of them being locally accessible. Part of an innovative teaching model implemented in our SIT-NU joint programmes, these specialists bring a wealth of experience from various sectors, including industry, government, policy, and innovation, that will enrich your learning experience. Throughout your studies, you will have valuable opportunities to directly interact with these academics through our blended learning approach, which combines face-to-face and online classes.
Some of the key UK home campus academics teaching in this programme include:
Dr Simon Benson

January / February 2024
Teaching Module: MNO3112 Ship Design

Dr Simon Benson is a chartered Naval Architect, specialised in marine structures. His research is focused on improving the real-world performance of ships, offshore structures, marine renewables, and subsea robotics - linking real world applications to simulations by experimentation or numerical analysis. Currently, his research methods involve experimentation in the Marine Propulsion Research Lab together with numerical analysis expertise, with aspecific focus on developing robust and simplified algorithms for structural and hydrodynamic performance measurement
Career Options
Shipbuilding and Rig-building Yards
Classification Societies
Republic of Singapore Navy
Oil and Gas Companies
Maritime Port Authority
Shipping and Ship Management Companies
Eligibility and Exemption
Diploma holders from any of the five local polytechnics,  A level / IB Diploma graduates, and holders of equivalent Year 12 qualifications are welcome to apply.
Subject to approval, diploma applicants may be granted module exemptions, based on the modules taken during their diploma.
Fees and Finances
Singapore Citizen

Subsidised fees per credit

$173.00

Tuition fees: $31,140.00 for SG Citizens / $115,668.00 Non-subsidised fees.
Permanent Resident

Subsidised fees per credit

$336.66

Tuition fees: $60,600.00 for Permanent Resident / $115,668.00 Non-subsidised fees.
International Student

Subsidised fees per credit

$459.00

Tuition fees: $82,620.00 for International Student / $115,668.00 Non-subsidised fees.
Industry Advisory Committee
The members of the Industry Advisory Committee for this programme are:
Mr Chris Ong Leng Yeow (Chairman)
CEO
Seatrium Limited
ME7 Khoo Koh Giok
Head, Naval Engineering & Logistics
Republic of Singapore Navy
Mr Kenneth Lim
Assistant Chief Executive
Maritime Port Authority of Singapore (MPA)
Ms Cristina Saenz de Santa Maria
Regional Manager, South East Asia, Oceania & India, Maritime
DNV
Mr David Gan
Director
South Pacific Region Survey American Bureau of Shipping (ABS)
Ms Tessa Gan Su-Shan
Deputy Director, Naval Systems
Defence Science and Technology Agency (DSTA)
Dr. Thai-Lai Pham
CEO
Siemens Pte Ltd (Singapore)
Mr James Tham
Managing Director
Penguin International Limited
Ms Tan Beng Tee
Executive Director
Singapore Maritime Foundation (SMF)
Mr Chan Weng Yip Harris
Executive Vice President
ST Engineering, Marine
Ms Gina Lee-Wan
Partner
Allen & Gledhill
Mr Koh Yong Ping
Chief Executive
Bureau Veritas Marine (Singapore) Pte Ltd