SIT Faculty & Staff Giving 2023
'Our hearts take our SITizens further forward'!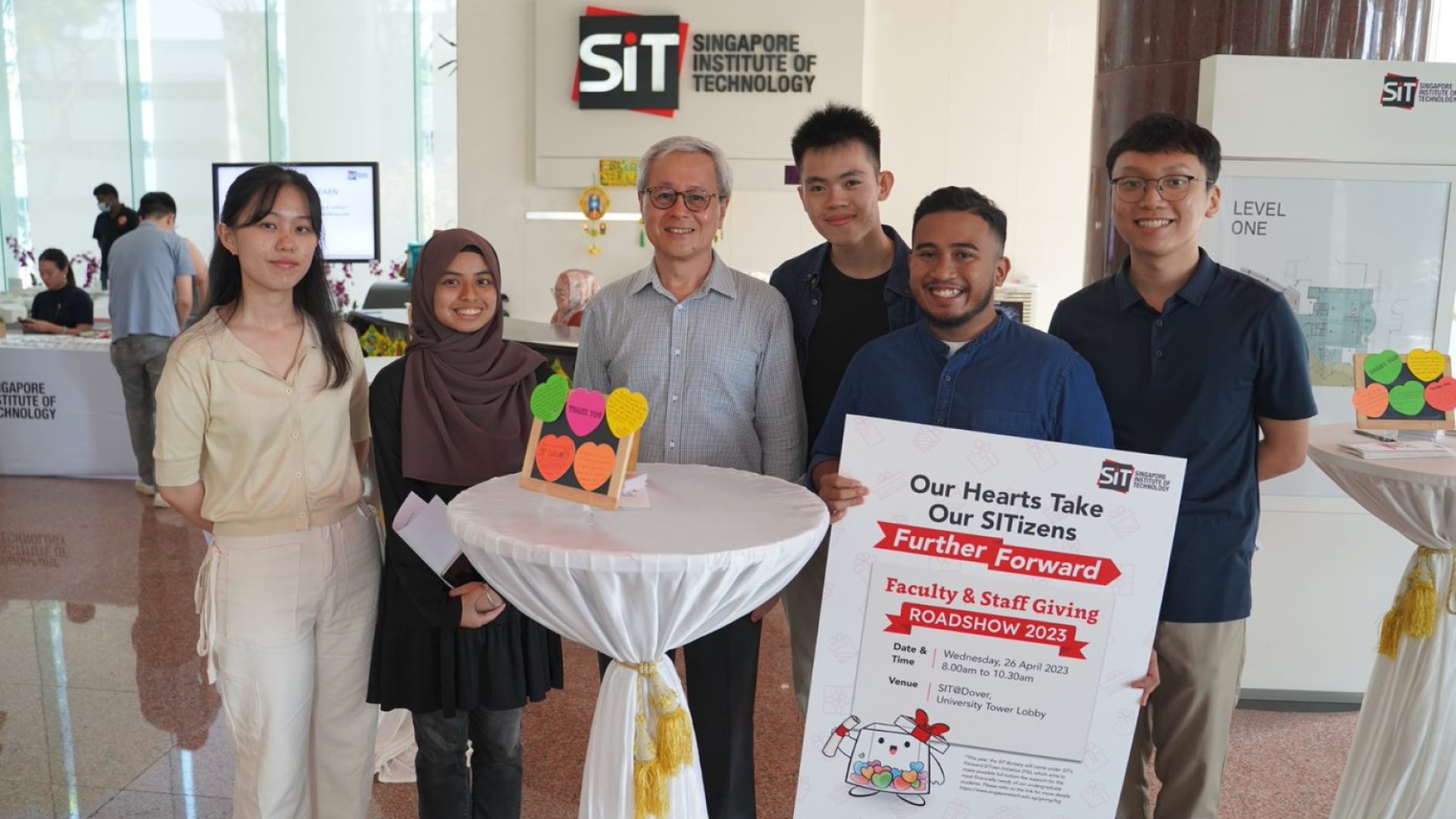 On 24 April 2023, about 250 SIT employees turned up at the University Tower lobby at SIT@Dover to support the Faculty & Staff Giving (FSG) Roadshow where they got to meet with some of the SIT Bursary recipients that the initiative supports over a scrumptious breakfast. Local favourites like nasi lemak, otak, you tiao, butterfly and puttu mayam were served along with teh and kopi tarik. 
Kicking off FSG for 2023, the roadshow was an opportunity for the bursary recipients to thank SIT employees for supporting the initiative. The recipients also met with Professor Chua Kee Chaing, SIT President, Professor John Thong, SIT Deputy President (Academic) & Provost, and Professor Tan Thiam Soon, SIT Institute Professor, who joined the breakfast to show their support.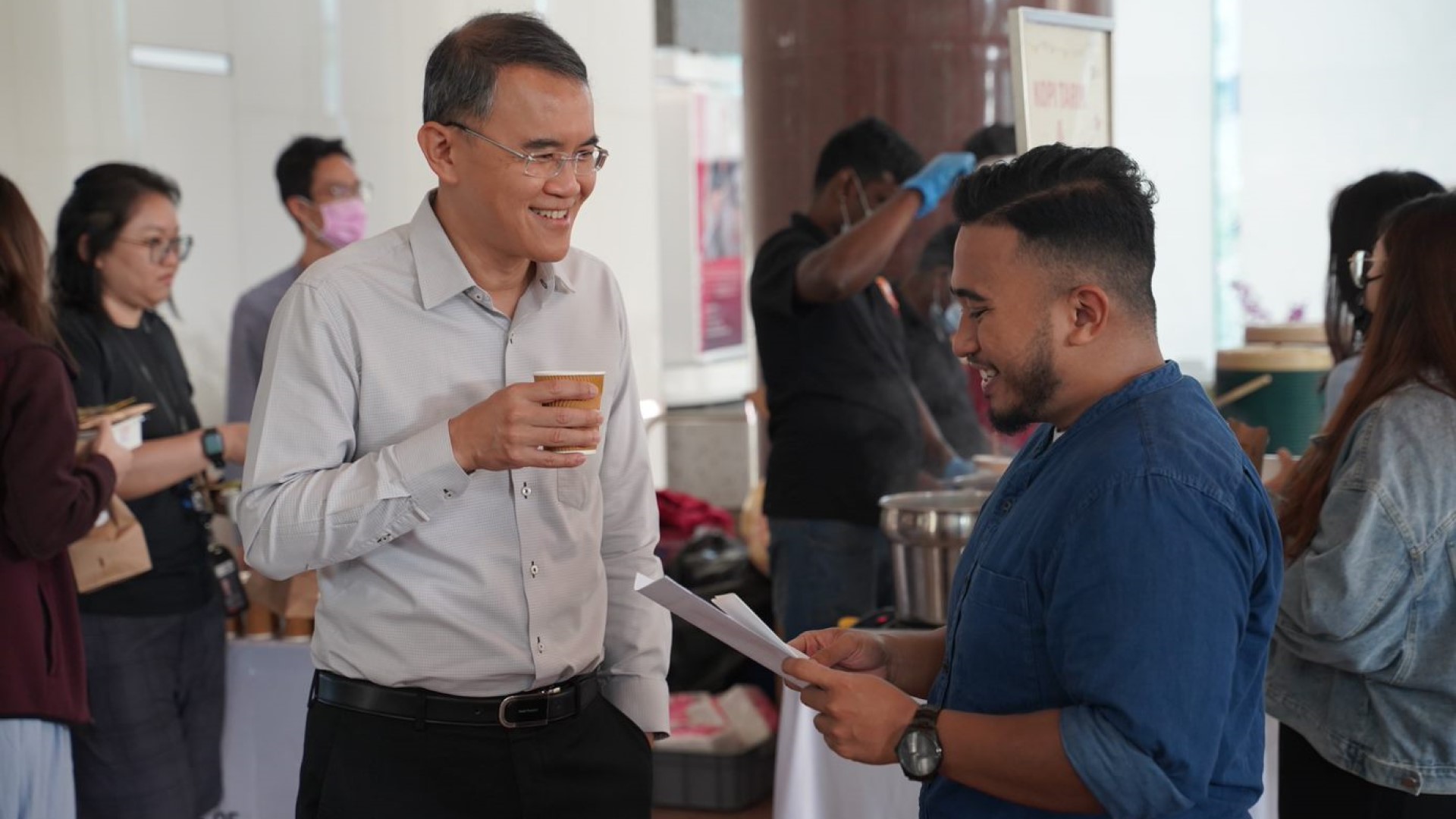 The FSG initiative provides an opportunity for SIT employees to nurture students from an economically challenged background so that they can focus on their studies to make the most of all the learning opportunities made available to them at SIT. FSG 2023 supports two different initiatives: the non-bonded SIT Bursary and AdventureLearn – a holistic student development platform aimed at helping students learn better through insightful feedback and progress tracking, personalised resource recommendations, and on-demand micro-lessons. This year, the theme "Our Hearts Take Our SITizens Further Forward", echoes the Forward SITizen Initiative (FSI) which the SIT Bursary will come under this year.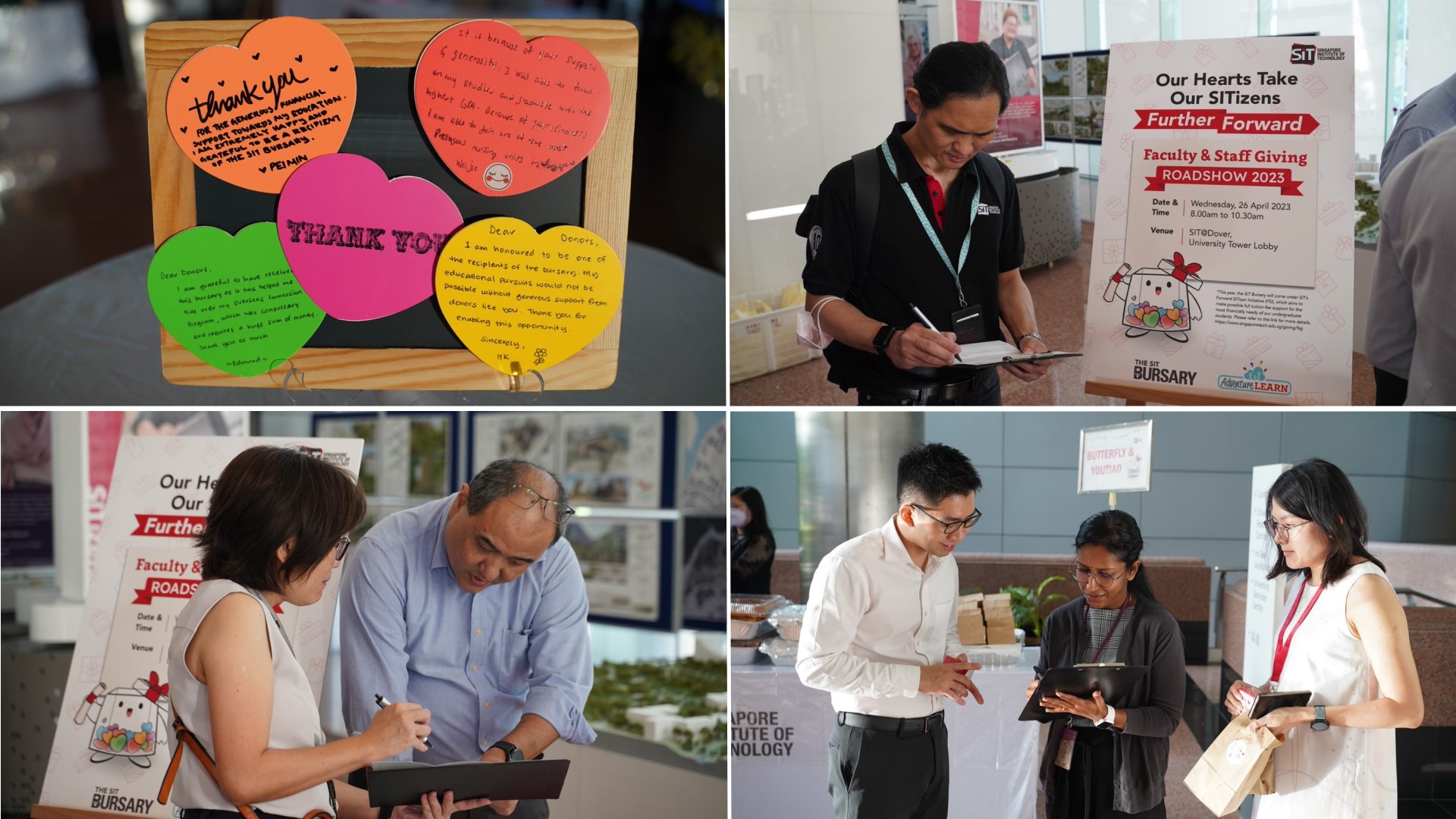 Conceived in support of the nation's Forward Singapore exercise, FSI aims to make possible full tuition-fee support for the most financially needy SIT undergraduate students. It will help top up existing Government-funded public bursaries to fully cover tuition fees for eligible students. Valued at $3,000 each, the SIT Bursary is one of the most accessible financial aid instruments for SIT students.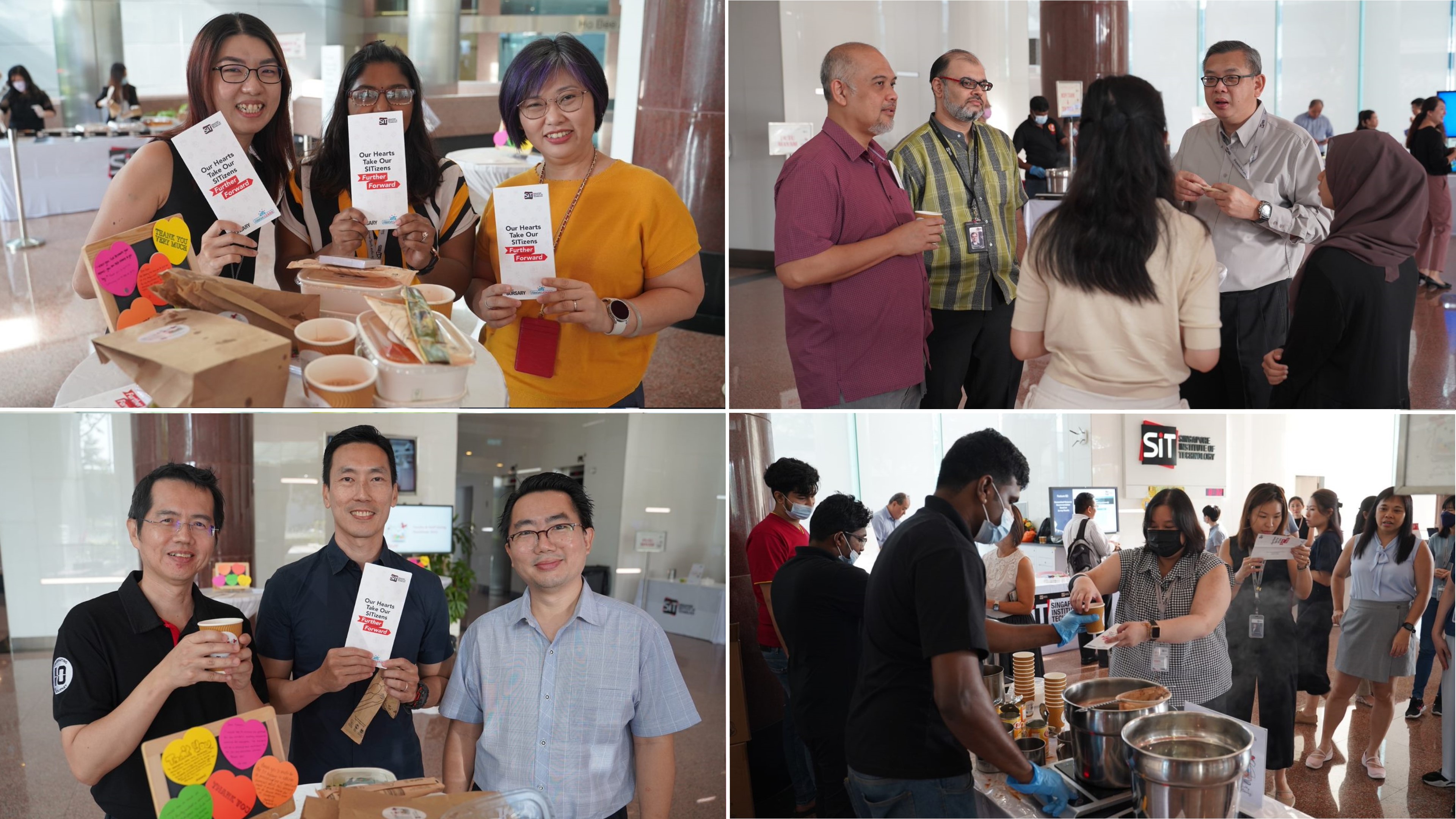 Year Two Accountancy student Koh Jun Jie is extremely grateful to receive the SIT Bursary. "I can now better invest more of my time and energy into my studies which has helped me to achieve better results in my academic performance," he said. The donors' support has also motivated him to work harder and strive for excellence. He added, "It has made a significant difference in my life and I promise to use this opportunity to achieve my aspirations and make a positive impact on society."
Over the years, SIT faculty and staff have collectively raised over $1 million to support the SIT Bursary, AdvertureLearn and The Student Relief Fund @ SIT (COVID-19). The support of SIT employees have made possible 178 SIT Bursaries between 2015 and March 2023.
The SIT Faculty & Staff Giving initiative is an annual year-round effort organised by the SIT Advancement and Alumni Division. SIT colleagues can make their donations to the support the neediest of SIT students here.