Celebrating Love, Generosity and Charity with Mama Wong
SITizens represent SIT at a charity dinner in celebration of philanthropist Mama Wong's 85th birthday, who made possible the Wong Kwok Leong Bursary at SIT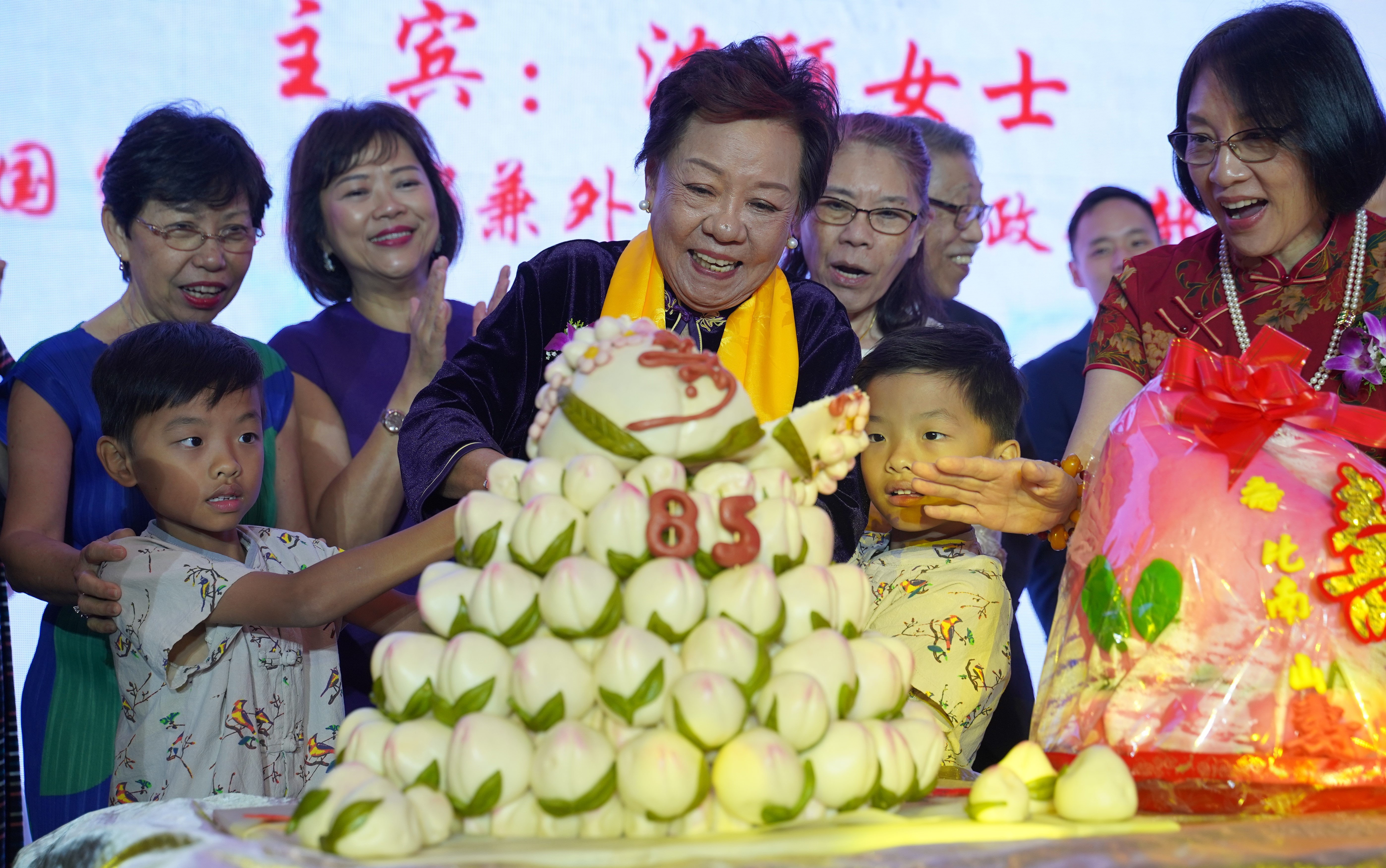 Mrs Wong-Mah Jia Lan, affectionately known as Mama Wong, celebrated her 85th birthday on Friday, 21 April 2023 with a charity dinner at Jubilee Garden Restaurant @ SAFRA.Student representatives from four Autonomous Universities took to the stage to share how they had benefited from Mrs Wong's gifts to their university. 
Representing SIT was Mr Teo Ren Quan, a second-year Computer Engineering student and a recipient of the Wong Kwok Leong Bursary, first established at SIT in 2014. "My dream is to use programming to improve people's lives. With your help, I managed to focus on my studies and even work on engineering projects to help people who are half-paralysed, such as building ramps to enable them to play bowling. By just pushing buttons, users would be able to aim and throw a bowling ball by themselves." he shared. "Thank you for your generosity to help students like me, and I hope one day I will be able to impact people the way you do." In celebration of Mrs Wong's birthday, SIT also presented a specially designed service tray imprinted with an illustration of the future Punggol campus.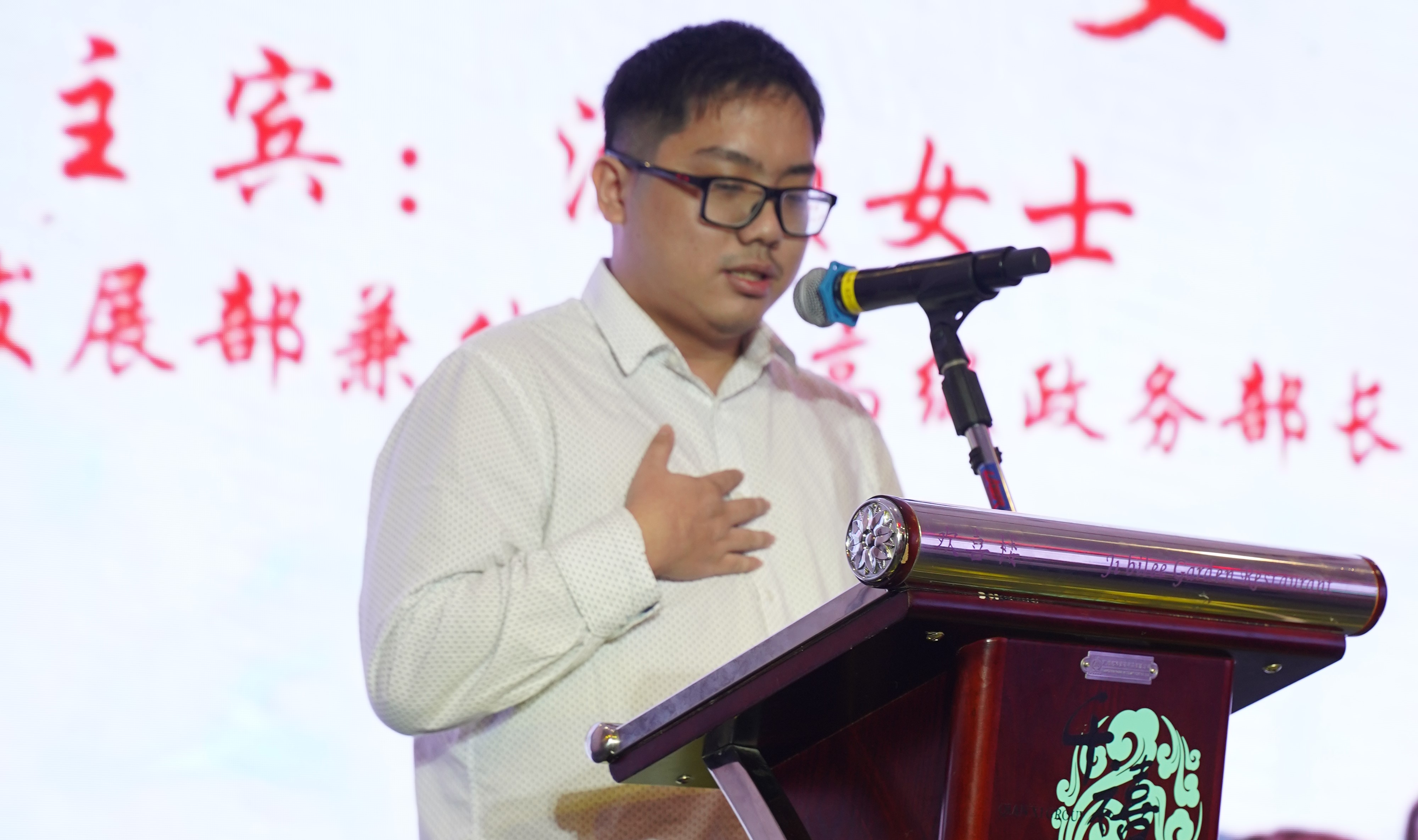 The Wong Kwok Leong Bursary was made possible at SIT in 2014 by Mrs Wong at SIT in memory of her late husband. Prof Tan Thiam Soon, Institute Professor, SIT, shared how fortunate SIT was to have Mrs Wong as one of its first donors. Addressing the crowd in Mandarin, he said, "When SIT had just become Singapore's fifth autonomous university, the philanthropic community was still very unfamiliar with us. Hence SIT is extremely grateful to Mdm Wong for her tremendous support in helping to ease difficulties for those of our students who needed it most." A total of 22 Wong Kwok Leong bursaries have been awarded to financially disadvantaged students pursuing a full-time degree programme at SIT thus far.
The Guest of Honour for the dinner was Ms Sim Ann, Senior Minister of State, Ministry of Foreign Affairs & Ministry of National Development.
As part of the occasion, Mrs Wong also held an Art, Jewellery and Collection Charity Exhibition, which took place from Wednesday, 19 April to Friday, 21 April. Mr Eric Chua, Senior Parliamentary Secretary, Ministry of Culture, Community and Youth was Guest of Honor at the opening ceremony of the exhibition, which featured over 100 works from Mrs Wong's private collection of art pieces and jewellery, raising a total of $280,000 for education, welfare and the redevelopment of the temple.