SIT's annual admissions period is held from January to March each year. During which, you will have the opportunity to find out first-hand from our faculty members as well as current students about the unique SIT education experience at the SIT Open House and SIT Discovery Day. Details about these events will be published leading up to the the admissions period.
For appeal submission (27 May - 3 June 2019) online via the SIT Admission Portal, please refer to page 25 of the Application Guide mentioned below.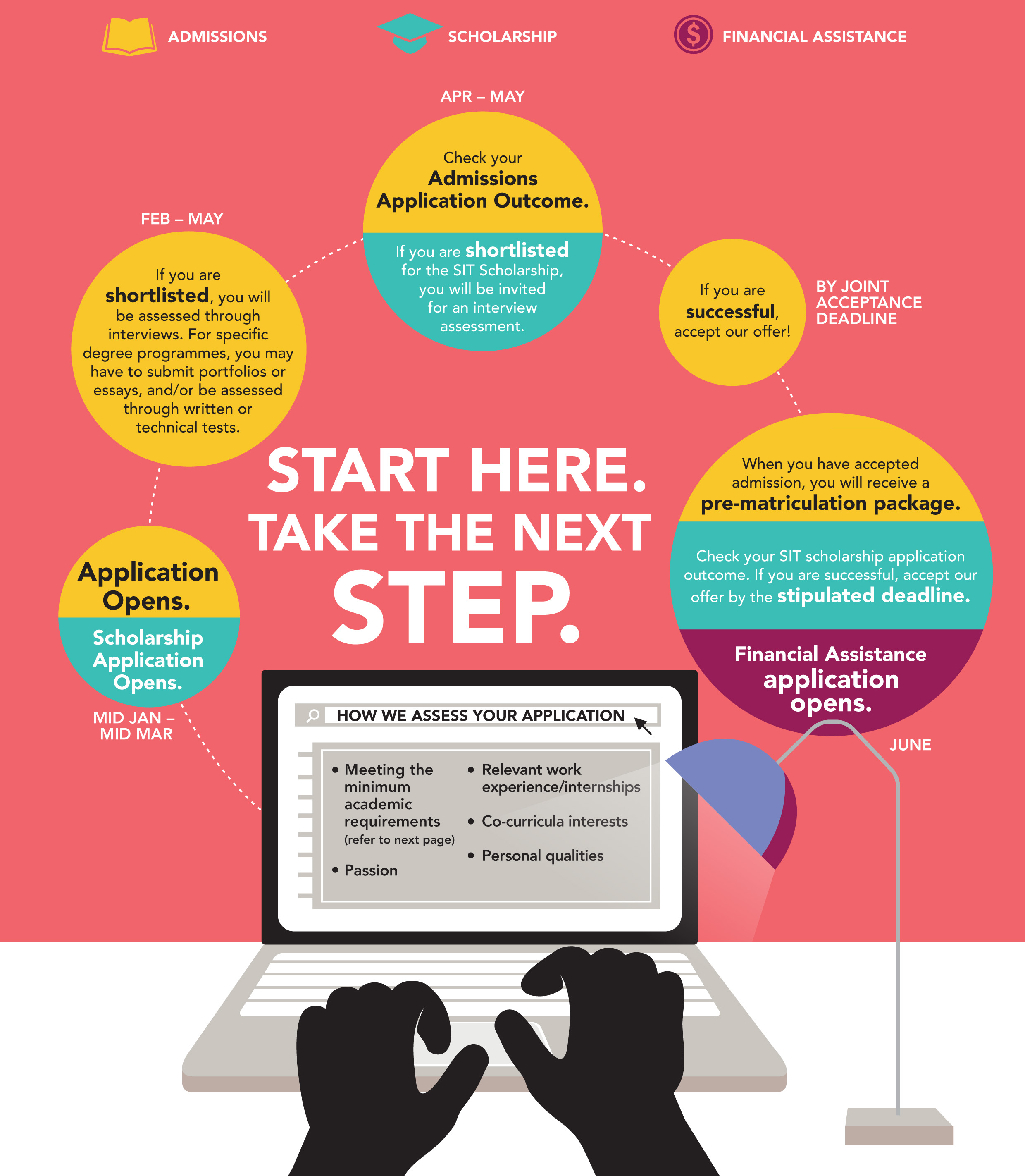 Please refer to the Undergraduate Application Guide for the steps to submit an application.

Download Degree Programme Handbook (View in Flipbook)