SIT Admissions 2020 will begin this month! From 10 January to 19 March 2020, you can apply for the degree programme of your choice online through SIT Application.
If you are a first-time applicant, click Register A New Account on the sign-in page to set up your account. Once you have set up an account, you can save and complete your application progressively.
If you have applied to SIT in previous years, your details will still be maintained in the system and you will not be able to set up a new account. Simply select Forgot Your Password at the sign-in page and reset your password to access your existing account.
For a detailed step-by-step guide for the online application, refer to undergraduate application guide.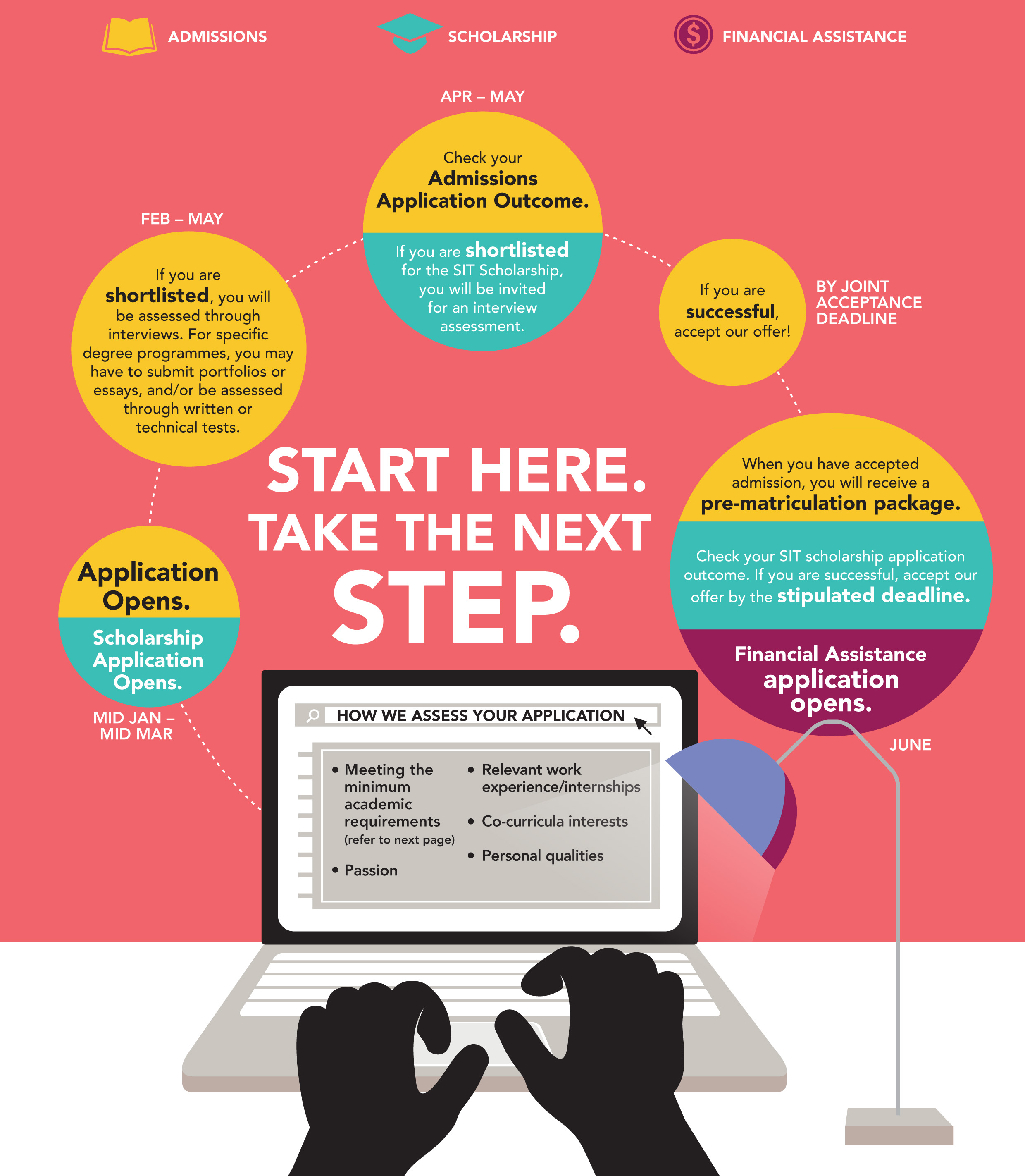 Download Degree Programme Handbook (View DPH Flipbook here)
Download Higher Education Guide (View HEG Flipbook here)