Students from Singapore Institute of Technology (SIT) are a unique breed, equipped with applied and technical skills, while being well-grounded in academic knowledge. They are well equipped to become your organisation's future employees, managers and leaders.
Throughout the year, SIT Career Services organises events to connect you with our brightest prospects, giving you plenty of opportunities to meet and engage with them.
To secure the brightest prospects for your organisation, we welcome you to partner with SIT Career Services, where you will enjoy a host of advantages, including exclusive access to our brightest talents. Engage our students and recruit them for your organisation through the following:
Recruitment talks are an excellent way for you to raise your profile with SIT students. Provide them with insights about your company, the work culture and career opportunities.
Give students a closer look at your company's facilities and operations by hosting a visit. As you interact with students, you also have the opportunity to assess their fit and suitability, and identify the next generation of talents for your company.
'Voices of Experience' is a series of lively dialogue sessions between students and industry partners. During the session, a panel of industry leaders will share with students on what it takes to be a successful professional in their respective fields.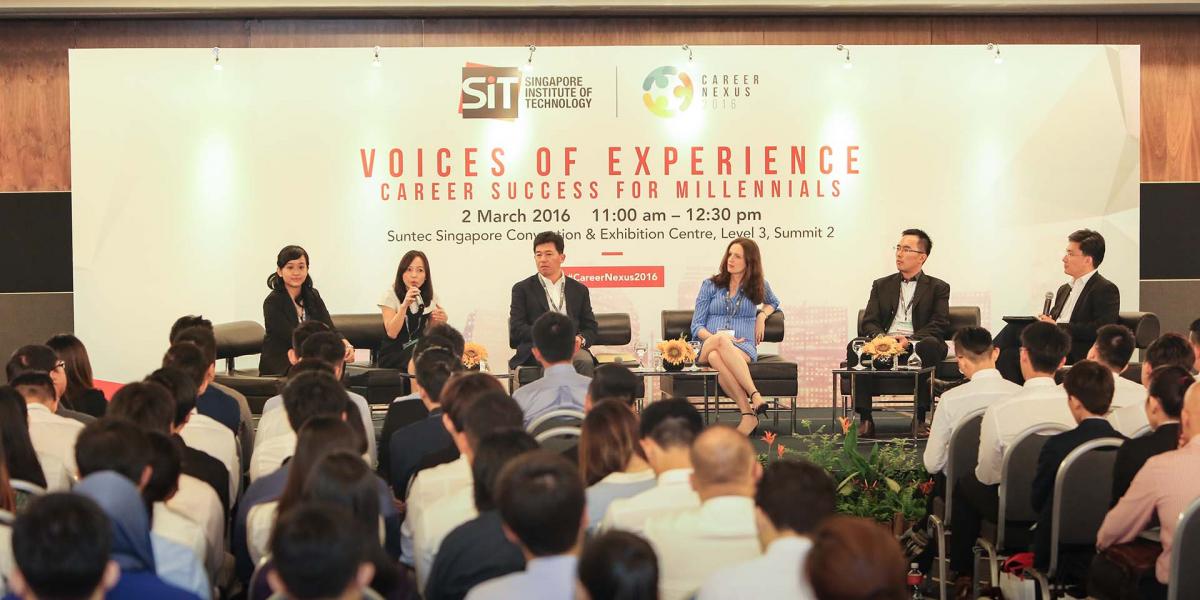 'Insights from an Insider' features industry professionals who will share with students their insights on industry trends, career prospects and what it takes to succeed in the industry. This event is an excellent opportunity for you to reach out to potential employees in a meaningful way.
This is a meet-up session during which recruiters can gain first-hand access to enthusiastic candidates. You can carry out an honest critique of the students' resumes and advise them on how to further improve their interview skills – a great platform to raise your profile amongst the student body and discover more about the SIT student.