We offer initiatives and resources that develop life skills, as well as comprehensive support services that enable students to achieve rewarding university experiences.
Counselling Service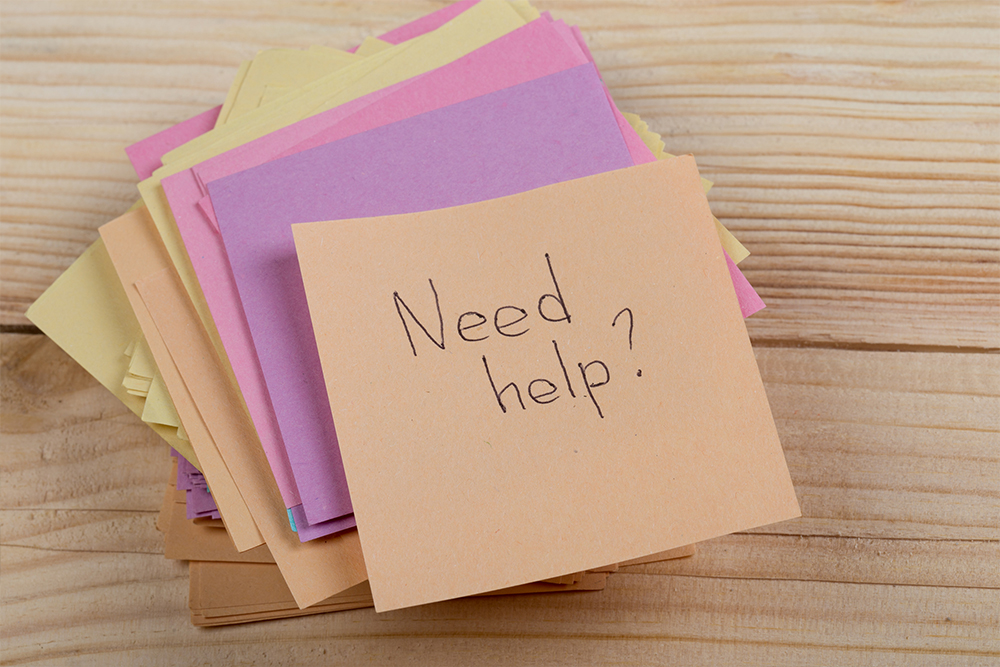 The service is free and confidential. Students can speak openly with a professional counsellor about the challenges they face. Discover personal strengths, learn to manage emotional and mental stress, and nurture self-confidence.

The SIT Counselling Service is located at SIT Student Life Office, SIT@Dover, University Services Centre, Level 1.

Operating hours are:
Monday – Thursday 8:30am – 6:00pm. Last appointment is at 5:00pm.
Friday 8:30am – 5:30pm. Last appointment is at 4:30pm.
After Office Hours Crisis Helpline: 65922030

To make an appointment, email SITCounselling@SingaporeTech.edu.sg.
---
Accessibility Support

We are here to help students with special needs to achieve their full potential and provide facilities that encourage full participation at classes and activities. Our SIT buildings and physical infrastructure provided are compliant with Singapore's code on Barrier Free Accessibility in Buildings.
You can arrange a consultation with Student Life to discuss access to campus facilities, psychological wellness and financial assistance for Assistive Technology devices.
For more information, please email SITCounselling@Singaporetech.edu.sg.
Students are required to inform and declare any medication conditions/disabilities to the Registrar's Office upon matriculation, prior to commencement of the first semester so that SIT can work with students to prepare the necessary arrangements so as to optimise students' learning experience.
For more information on examination arrangements, please contact Registrar's Office via email (Registrar@SingaporeTech.edu.sg) or phone (Contact No: 6592 2091).
---
Student Service Centre
The SIT Student Services Centres (SSCs) aim to improve student experience by providing a large range of services to SIT students and alumni via personal consultation on all student administrative matters.
With one SSC located at every SIT@Poly building and at SIT@Dover, the SSCs serve as a convenient contact point for you to obtain information and services related to academic/administrative student records, fees and financial matters. The range of services includes:
Application and Submission
Submission of documents, required for the Overseas Immersion Programmes (OIP)
Submission of application forms and supporting documents, for the application of Financial Assistance and Scholarships
Payment
Collection
Collection of Matriculation card
Collection of Tertiary Student Concession card
Collection of T-shirts, prizes, certificates, etc
General Services and other enquiries
Requests for Career Counselling
Enquiries on Internships and Integrated Work Study Programme (IWSP)
Replacement of lost/damaged matriculation card
Requests for Record of Achievement (ROA), (applicable to alumni)
Requests for Counselling Services
Application of Student Withdrawal and Leave of Absence
Application of Value Added Programmes
SSCs are located at SIT@Dover and SIT@Poly Buildings:
SSC@Dover (Level 1, Faculty Hall, SIT@Dover)
SSC@NP (Level 9, SIT@NP Building)
SSC@SP (Level 6, SIT@SP Building)
SSC@TP (Level 5, SIT@TP Building)
SSC@NYP (Level 7, SIT@NYP Building)
SSC@RP (Level 9, SIT@RP Building)
Operating hours for the SSCs:
11:00am to 3:00pm (Monday – Friday)
The SSCs will be closed on Saturday, Sunday as well as Public Holidays
---
Diversity & Inclusion
We invite all SIT students to join us in building an inclusive campus community, one that embraces and respects diversity and provides a step up for students to achieve their academic goals. Students can attend a variety of workshops and talks on topics that matter to them and our society, such as bystander intervention, social challenges and self-protection. Alternatively, students can sign up for intercultural dialogues and activities that nurture strong bonds and deepen our understanding of one another.
Wellness of the community and each student is important to SIT. We are here to provide assistance for the following:
Student Employment Programme
Student Insurance
Laptop Support Scheme