Lim Leng Swan Home Living Lab Unveiled
SIT names first health sciences facility on Punggol Campus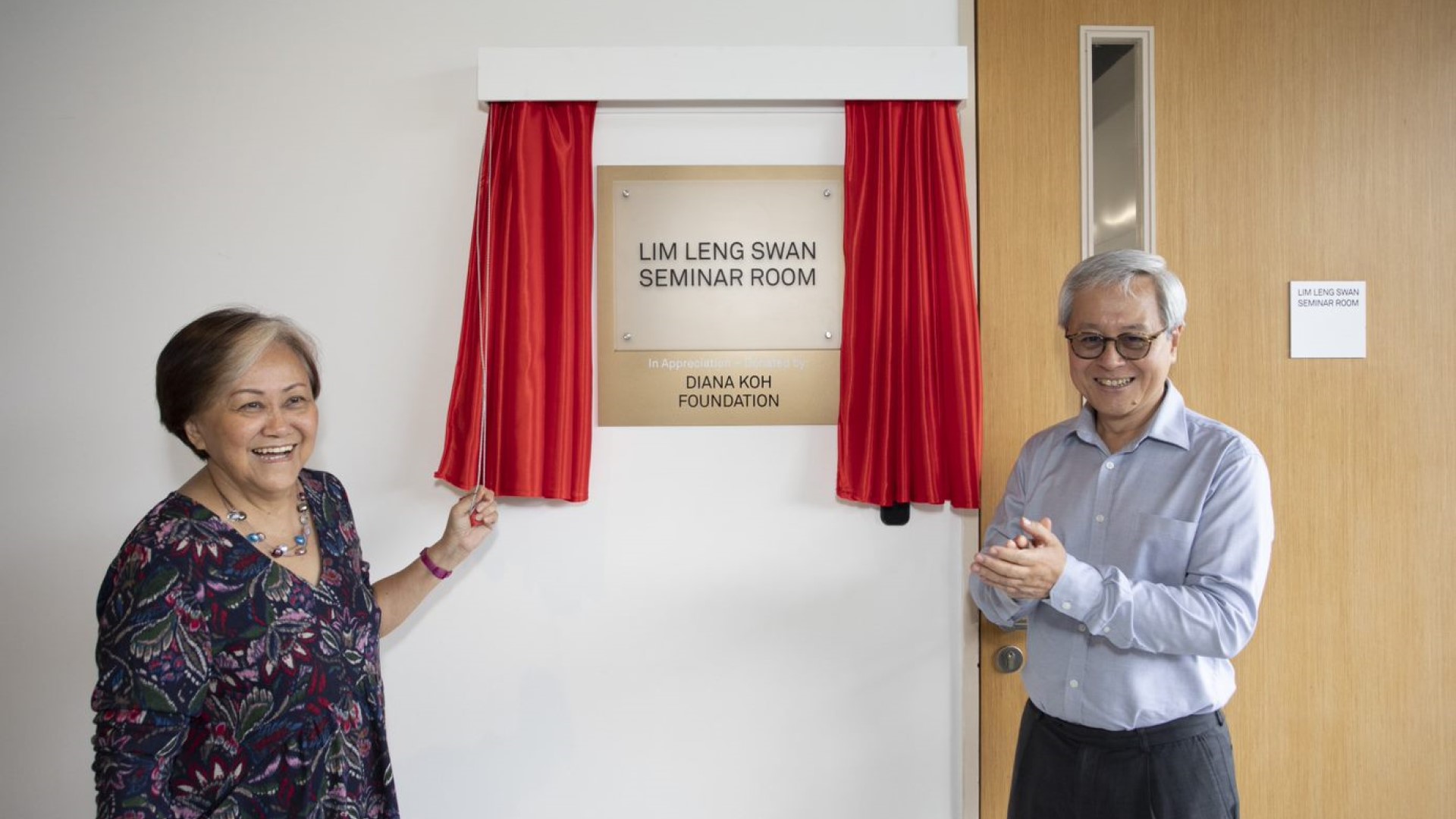 Held at Dover Campus on 3 February 2023, the naming ceremony for the Lim Leng Swan Home Living Lab at SIT's future campus in Punggol and the Lim Leng Swan Seminar Room at SIT@Dover (in the interim, before SIT's move to Punggol) was attended by SIT President Professor Chua Kee Chaing, Ms Janet Lim, Administrator, Diana Koh Foundation, as well Ms Lim's family members and representatives of the Community Foundation of Singapore (CFS). 
Built like the interior of an HDB flat, the Lim Leng Swan Home Living Lab will give SIT's Allied Health and Nursing students a good understanding of the living conditions of many elderly or physically impaired persons and be used for case simulation. 
The first for a Health Sciences facility on Punggol Campus, the naming was made possible by an endowed gift of $500,000 that the Foundation had made through the CFS. The naming is in memory of Madam Lim Leng Swan, who was mother of the late Ms Diana Koh and a trained nurse.
The gift thus has a special resonance for SIT Allied Health students, who will also have to draw upon their own passion and expertise to rise above the many challenges that will come their way, as they serve the increasing demands of a rapidly ageing society.
Since Academic Year 2021/22, the Diana Koh Foundation has also been supporting SIT's Nursing students through the Lim Leng Swan Study Grant. Four Lim Leng Swan Grants (valued at $5,000 each) are awarded each year and in perpetuity, thanks a generous endowed gift of $450,000 from the Foundation.