6 New Academic Initiatives for SIT Hospitality Business Undergraduates
Two bursaries, two scholarships, a gold medal and a book prize made possible by Mr Kwek Leng Beng to encourage academic and leadership excellence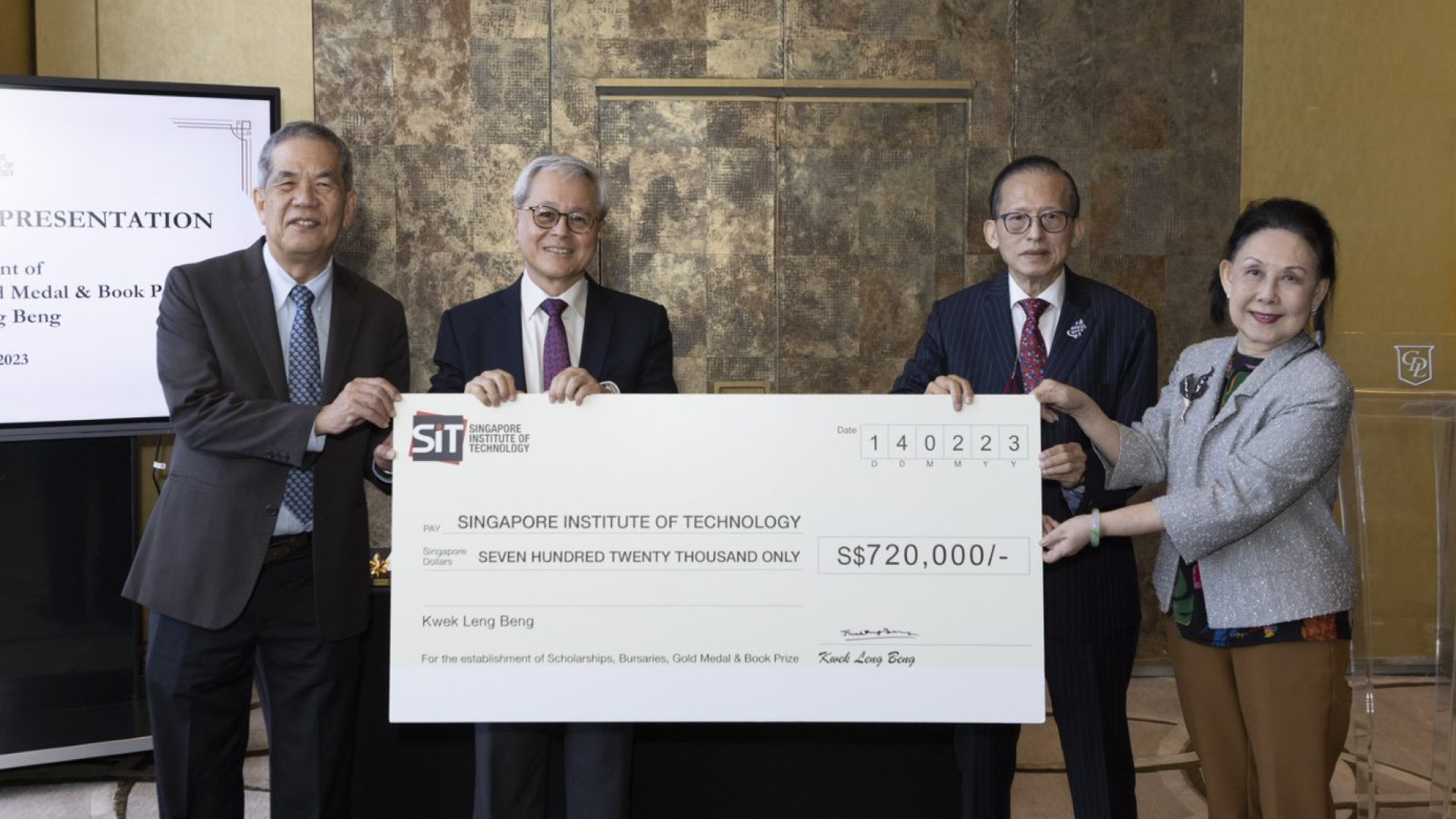 Starting from Academic Year 2023/24, SIT Hospitality Business undergraduates can look forward to six new academic initiatives in the form of two bursaries, two scholarships, one gold medal and one book prize. Intended to encourage academic and leadership excellence, these have been made possible with a generous endowed gift of $720,000 from Mr Kwek Leng Beng, Executive Chairman of Hong Leong Group Singapore.
The academic initiatives, namely the Kwek Leng Beng Bursary, the Kwek Hong Png Bursary, the Kwek Leng Beng Hospitality Scholarship, the CDL Millennium & Copthorne Scholarship, the CDL Millennium & Copthorne Gold Medal, and the CDL Millennium & Copthorne Book Prize in Hospitality Investment and Asset Management, were announced at a cheque presentation ceremony on 27 December 2022. Each will be awarded to one selected recipient each year. 
SIT's Bachelor of Hospitality Business with Honours is the first and the only Hospitality programme offered by an autonomous university in Singapore. The degree programme equips graduates with strong operational skills that are anchored in solid theoretical knowledge. The curriculum is designed to ensure that the students will acquire strong cultural sensitivity and critical thinking skills that are in line with the international nature of Singapore's Hospitality scene.  
The gift is expected to help build the Hospitality talent pipeline and generate a positive multiplier effect for the Hospitality and Tourism sector in Singapore in the years to come.