The National Centre of Excellence for Workplace Learning (NACE@SIT) is the first workplace learning centre set up in an Autonomous University. Supported by SkillsFuture Singapore (SSG), we are here to help organisations, especially the SMEs to build workplace competencies. Employees will learn new capabilities at their work environment and be better equipped to respond effectively to a rapidly changing economic environment.
How It Works
SIT works with enterprises to identify, scope and co-create solutions, based on the needs of the companies.
Strategic Partnerships
Embarking rail workers on a work-learn continuum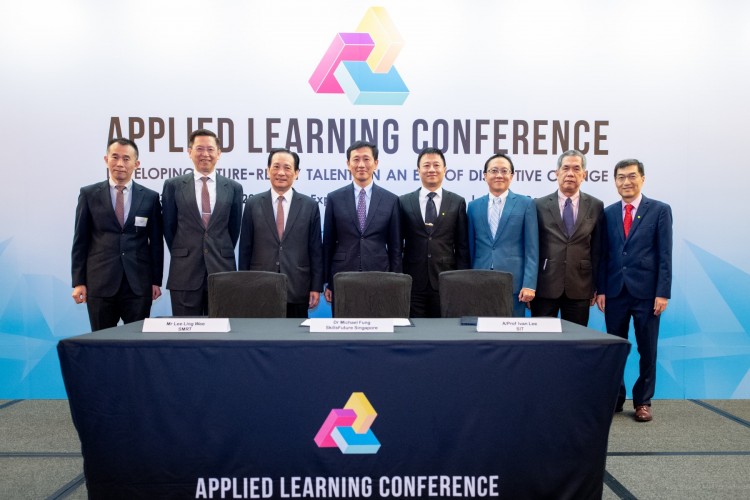 We formalised our strategic partnership with SMRT at the Applied Learning Conference held in January 2020. Working closely with SMRT, we aim to engage their value-chain partners to develop training curricula for the land transport sector.
The Kaizen Project, a Competency-based Workplace Learning Project in Lean Thinking and Practice, is a training programme jointly developed by SIT and SMRT, and supported by SkillsFuture Singapore (SSG).
Click here to learn more about The Kaizen Project.
Who We Are
We are a team of Professional Officers, University Professors and Industry Specialists providing enterprises access to a work-ready talent pool and technology solutions. NACE@SIT will combine SIT's expertise, best-in-class practices, and its global expert networks to support companies' workplace learning efforts.
Start Your Workplace Learning Projects and Training
Reach out for a consultation with SIT.NACE@singaporetech.edu.sg