GST Rate Change on 1 Jan 2024
For courses commencing in 2023 and extending into 2024, the GST rate and the payable amount, as stated in the respective course pages of this website, are subject to change if payment is received on or after 1 Jan 2024.
Course Overview
Duration
8 days over 6 weeks
Fee Subsidy
Up to 90% SF Funding
The Maritime and Port Authority of Singapore (MPA) has set the target for the harbour craft and pleasure craft sectors to achieve net-zero emissions by 2050, aligning with the national climate ambition.
From 2030, all new harbour craft will be required to be fully electric, capable of using pure biodiesel (B100), or compatible with net-zero fuels like hydrogen. It is expected that most of the 1,600 harbour craft in Singapore's waters will opt for electrification. As the maritime industry prepares for this transition, the launch of an advanced programme on the electrification of marine vessels becomes timely and essential.
This course is designed to equip professionals with the knowledge of key components, the design process, and considerations for hybrid or full electric ships and shore charging systems. Upon completion of this course, you will gain a comprehensive understanding of how load demand profiles, energy sources, and the power distribution system work together in a hybrid or full electric plug-in ship. Additionally, you will learn about the key differences between shore and shipboard electrical installations and become aware of potential challenges for shore-to-ship charging.
Who Should Attend
Management, technical, and operational professionals who are interested in or working in the area of designing, building, or operating full electric ships and shore charging infrastructure
What You Will Learn
Understanding Typical Load Demand Profiles
Typical motor and starter characteristics in marine and offshore systems
Marine propulsion systems: understanding typical propulsion configurations, normal operation load profiles, and transient inrush currents for inverters and motors
Auxiliary load profile: estimation of maximum demand for a given allowance for diversity
Power Generation and Distribution
AC generators and diesel engines
Solar panels and power inverters
Fuel cells and power converters
Calculation of power and current demand requirements for battery systems
Selection of li-ion battery capacity and configuration
Selection of a power inverter or power converter for the battery bank
Shore-to-ship battery charging
Marine Energy Storage Systems
Emergency power requirements for marine vessels
Safety requirements for explosion risk and fire suppression
BMS requirements: overview of current/voltage/temperature sensing, contactor control, protection, interface/communications, SOC, energy and power estimation functionalities
Marine Electrical Installation Design for Hybrid Marine Vessels
Components of a power distribution system: transformers, main switchboard, distribution panels, final circuits, protective devices, cables, grounding
Special requirements for marine electrical installations
Selection of protective devices and cables for AC and DC systems
Power management system and control logic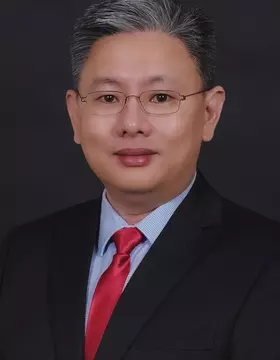 Tay Chuan Beng
Associate Professor, Engineering, Singapore Institute of Technology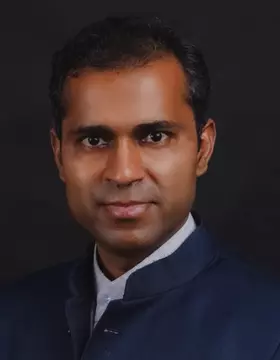 Akshay Kumar Rathore
Professor/ Prog Leader, Engineering, Singapore Institute of Technology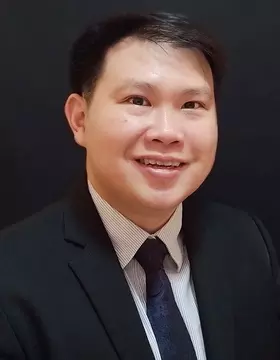 Bernard How
Associate Professor, Engineering, Singapore Institute of Technology
| Course Run | Dates | Time |
| --- | --- | --- |
| October - November 2023 Run  | 23 - 24 October, 6 - 7, 14, 21, 28 & 30 November 2023 | 9:00 am - 6:00 pm |
Certificate and Assessment
A Certificate of Participation will be issued to participants who:
Attend 75% of the course
Undertake and pass non-credit bearing assessment at the end of the course
Fee Structure
The full fee for this course is S$7,560.00
| Category | After SF Funding |
| --- | --- |
| Singapore Citizen (Below 40) | S$2,247.00 |
| Singapore Citizen (40 & Above) | S$847.00 |
| Singapore PR / LTVP+ Holder | S$2,268.00 |
| Non-Singapore Citizen | S$7,560.00 (No Funding) |

Note: All fees above include GST. GST applies to individuals and Singapore-registered companies.