GST Rate Change on 1 Jan 2024
For courses commencing in 2023 and extending into 2024, the GST rate and the payable amount, as stated in the respective course pages of this website, are subject to change if payment is received on or after 1 Jan 2024.
Course Overview
Fee Subsidy
Up to 90% SF Funding
Professional Development Units
40 PDUs (SCEM)
33 PDUs (PEB)
 
Chiller plants are an essential part of buildings and consume a significant amount of energy.
This course focuses on the fundamental operations of HVAC components (comprising chilled water and air handling systems), measurement, data acquisition, and analytics to determine the specific energy consumption (SEC) of the chilled water and air handling systems. During the course, participants will be tasked to measure and analyse at least 2 weeks of HVAC components raw data, propose potential energy-saving opportunities, and design improvement concepts through the group presentation. Assessment will be in the form of MCQ and group presentation.
Who Should Attend
Energy engineers/managers
Facilities engineers/managers
Engineers/managers who are required to understand piping networks in the following industries:

Process industries such as chemicals & energy, pharmaceutical engineering and food manufacturing
Air-conditioning supply
Transport engineering (marine & offshore) subsector
Prerequisites
Bachelor degree in engineering or engineering diploma with 2 years of relevant working experience
What You Will Learn
Chilled water system
Introduction to HVAC system
Compression cycle and compression chiller systems
Absorption cycle and absorption chiller systems
Water Side circulation system
Analysing the performance of a chiller plant and chiller sequencing
Fundamental of chiller plants and its associated components
Fundamental of cooling towers and its operation
Heat recovery systems
Airside system
Air properties for air conditioning
Performance calculation of HVAC system (air side)
Introduction to fans/blower for air distribution
Concept of air side performance
Duct/pipe system and concept
Fan selection and pressure drop: Major loss, minor loss, relationship between volume flow rates, pressure drop and power
Critical parameters for air side performance
Fundamental of cooling towers and its operation
Cooling tower performance and operations
            
Data acquisition methodology on HVAC parameters for analysis
Key parameters on HVAC facilities that affect energy performance
Efficiency index for different facilities and their best practice efficiencies
Type of measuring tools
Safety requirement on power measurement and other measurements
AHU airflow/face velocity/on/off coil temp using psychrometric chart and software
Cooling measurement methods on chilled water system + heat balance
Water pipe system curve generation
Tutorial on identification of measuring location and type of tools needed
Financial analysis of operating HVAC system
Financial analysis introduction
Simple payback calculation
Net Present Value (NPV) and Internal Rate of Return (IRR)
Excel exercise on financial calculation
Life Cycle Cost Analysis (LCCA)
Tutorial on financial analysis
Case study introduction and objective
Raw data generation + data analysis
Super-imposed plot generation: Power, flowrate, temp, pressure, tonnage, efficiency            
Histogram generation: Power, temp, tonnage, efficiency             
Scatter diagram for correlation observation: Tonnage vs efficiency, flowrate vs pressure, flowrate per cooling capacity vs delta temp
Solution proposal with financial calculation (case study)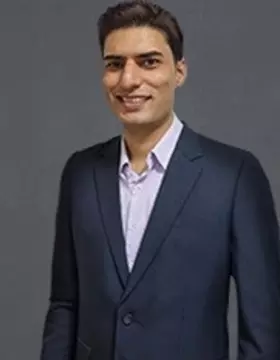 Abid Ali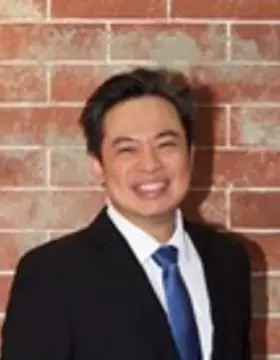 Joseph Loh
Vice President, Business and Operation of G-Energy Global Pte Ltd
| Course Run | Dates | Time |
| --- | --- | --- |
| October 2023 Run  | 16 - 20 October 2023 | 9:00 am - 6:00 pm |
Certificate and Assessment
A Certificate of Participation will be issued to participants who:
Attend 75% of the course
Undertake and pass non-credit bearing assessment during the course
Fee Structure
The full fee for this course is S$5,400.00.
| Category | After SF Funding |
| --- | --- |
| Singapore Citizen (Below 40) | S$1,605.00 |
| Singapore Citizen (40 & Above) | S$605.00 |
| Singapore PR / LTVP+ Holder | S$1,620.00 |
| Non-Singapore Citizen | S$5,400.00 (No Funding) |

Note: All fees above include GST. GST applies to individuals and Singapore-registered companies.