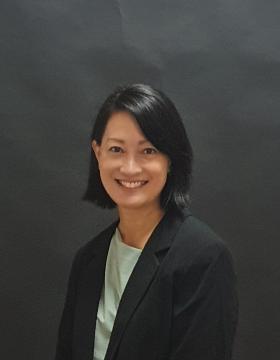 Senior Lecturer
Angela Shueh Ching
NG
MSc Applied Positive Psychology, Anglia Ruskin University, United Kingdom
Cluster:
Business, Communication and Design
Profile

Biography

Armed with 20 years of corporate experiences in APAC's Media and Marketing industry where I horned the skills as a Media Strategist specialized in human-experience design.

After living overseas in Australia, USA, China and Hong Kong for 15 years, I returned to Singapore in 2016 to deploy my work and life experiences fully to the area of learning & development. I became an adjunct lecturer with HLIs and also continue to train professionals in the Ad-marcom industry and leadership skills in other organizations.

I pursued the path of lifelong learning with Anglia Ruskin University in MSc Applied Positive Psychology with a focus in the study of emotions. My research and study of emotions accumulated to the publishing of an activity book, "What Colours Are You Feeling?" that aims to help adults and children develop emotional awareness and literacy skills. My experiences in Design Thinking and expanded scope to Positive Psychology also led me to speak at TEDx Singapore 2019 on "Design Think To Happiness".

The interest in leveraging on emotions insights to design better leadership in workplace and life, have lead me to further pursue my PhD with University of Reading, UK.

Education

MSc Applied Positive Psychology

Anglia Ruskin University

,

United Kingdom

Postgrad Diploma in Positive Psychology

The School of Positive Psychology

,

Singapore

BA Marketing & Media

Murdoch University

,

Australia

Professional Certification

Positive Psychology Coaching

The School of Positive Psychology

SPARK Resilience Trainer for Workplace

Positran

Advanced Certificate in Training & Assessment

Institute for Adult Learning

Corporate Experience

APAC Regional Media Director, LVMH

Strategic Media Consultant, Omnicom Group International

CEO, Initiative China (Interpublic Group)

General Manager/Publish, South China Morning Post Group (PRC) Magazines

Managing Director, Starcom MediaVest China by Publicis Groupe

Director/General Manager, MediaWise by Omnicom Group

Media Director, Starcom MediaVest Singapore

Media Planner/Supervisor, McCann-Erickson Singapore
Research

Research Interests

Impact of emotional literacy on leadership & workplace motivations

How do affective (emotional) labeling skills influenced manager's leadership in workplace motivations?

Positive Psychology & Wellbeing

During my MSc in Applied Positive Psychology, I research on the various PP interventions that helps in emotional management and create wellbeing

Emotions in human experience design
Publication

Conferences

Speaker for Asian Festival of Children's Content 2020 on my book, "What Colours are You Feeling?"

Speaker at The School of Positive Psychology Online Resilience (REACH) Conference on the topic of "Emotional literacy & management skills"

TedX Singapore Speaker on 'Happiness'. I spoke on "Design Think To Happiness" on how to use the Design Thinking Framework with emotional insights to design a happy life.

Speaker of Esquire Talks at Esquire ShopHouse on "Modern day Masculinity"

Speaker for International Women's Day Talk at Collision 8 on "#ManEnough"

Speaker at Media 360 Summit, Hong Kong

Books

What Colours Are You Feeling?

Some days we are happy and some days sad. As long as you can express it, it will all be okay!

"What Colours Are You Feeling?" is a book that uses colours to express emotions. It aims to help adults and children build emotion literacy to express their feelings better. The book also has activities designed to help build hope, optimism and mindfulness to help regulate emotions. It is highly recommended as a resource for parent-child bonding and for teachers to use in classrooms to develop emotion literacy.
Teaching

Teaching Modules

Digital Communications and Integrated Media, BSc (Hons)

DCM1121

-

Digital Advertising, Branding, Campaigning

DCM1102

-

Digital Innovations for Integrated Media

Past

Business Organization & Service Design
Organizational Communications
Design Entrepreneurship
Critical Thinking with Problem Solving techniques
Content Marketing & Storytelling
Introduction to Marketing & Branding
Service Marketing & Consumer Behaviour
Social Media & Innovative Marketing
Creative Copywriting
Introduction to Consumer Behaviour & Marketing