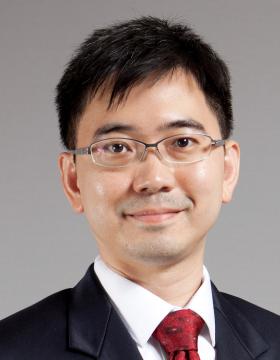 Associate Professor
Bernard
LOO
Deputy Cluster Director, Food, Chemical and Biotechnology
Programme Leader, SIT BEng (Hons) Pharmaceutical Engineering
PhD, PEng (Chemical & Biomolecular Engineering), Georgia Institute of Technology, Atlanta, Georgia
Cluster:
Food, Chemical and Biotechnology
Profile

SIT Appointments

Programme Leader, SIT BEng (Hons) Pharmaceutical Engineering

Deputy Cluster Director, Food, Chemical and Biotechnology

Programme Director, TUM BSc Chemical Engineering

Education

PhD, PEng (Chemical & Biomolecular Engineering)

Georgia Institute of Technology, Atlanta

,

Georgia

Bachelor of Chemical Engineering (Chemistry Minor)

University of Minnesota, Twin Cities

,

Achievements

Awarded JCO exploratory grant, ASTAR Joint Council

Cell Culture Engineering Travel Award 2012

Awarded IA111067 grant, BMRC

Sequenced and assembled CHO genome (CHO consortium 2010)

Tau Beta Pi Honor Society

Awarded Singapore inc. Scholarship 1999

Professional Certification

Professional Engineer

Professional Engineers Board, Singapore

Professional Memberships

Institution of Engineers Singapore

American Chemical Society Member
Research

Research Interests

Process development of biologics
Publication

Journal Papers

Wan Ping Loh, Bernard Loo, Lihan Zhou, Peiqing Zhang, Dong Yup Lee, Yuansheng Yang, Kong Peng Lam. Overexpression of microRNAs enhances recombinant protein production in Chinese hamster ovary cells (2014). DOI: 10.1002/biot.201400050.

Vincent Vagenende, Alvin X. Han, Han B. Pek, Bernard L. W. Loo. Quantifying the Molecular Origins of Opposite Solvent Effects on Protein-Protein Interactions. PLoS Comput Biol 9(5): e1003072 (2013).

Franck C. Courtes, Joyce Lin, Hsueh Lee Lim, Sze Wai Ng, Niki S.C. Wong, Geoffrey Koh, Leah Vardy, Miranda G.S. Yap, Dong-Yup Lee, Bernard Loo. Translatome analysis of CHO cells to identify key growth genes. Journal of Biotechnology (2013). DOI:10.1016/j.jbiotec.2013.07.010. Epub 2013 Jul 19

Huong Le, Yung-Shyeng Tsao, Nitya Jacob, Ng Sze Wai, Zhong Liu, Anne Kantarjeff, Bernard Loo and Wei-Shou Hu. Transcriptome dynamics of transgene amplification in Chinese Hamster Ovary cells. Biotechnology and Bioengineering (2013) DOI: 10.1002/bit.25117.

Jeremy Lee, Hui Theng Gan, Sarah Maria Abdul Latiff , Cindy Chuah, Wan Yee Lee, Yuan-Sheng Yang, Bernard Loo, Say Kong Ng, Pete Gagnon. Principles and applications of steric exclusion chromatography. J. of Chromatography A. 1270 (2012) 162– 170.

Russell B. Vegh, Kyril M. Solntsev,  Marina K. Kuimova, Soohee Cho, Yue Liang, Bernard L. W. Loo, Laren M. Tolberta and Andreas S. Bommarius. Reactive oxygen species in photochemistry of the red fluorescent protein "Killer Red". ChemComm (2011).

Nitya M Jacob, Wei-Shou Hu, Bernard Liat Wen Loo, Miranda Yap. Using Genomic Tools to Improve the Production of Biologics. Chemical Engineering Progress (2009).

Bernard L.W. Loo, Anshul Dubey, Realf MJ, Jay H. Lee and Andreas S. Bommarius. Identifying interacting residues using Boolean Learning and Support Vector Machines: case study on mRFP and DsRed proteins. Biotech J 3(1): 63-73. (2008).

Bernard L.W. Loo, Javier F. Chaparro-Riggers,  Karen M. Polizzi, Phillip R. Gibbs, Xiao-Song Tang, Mark J. Nelson, and Andreas S. Bommarius. Revealing biases inherent in recombination protocols. BMC Biotech  7:77. (2007).