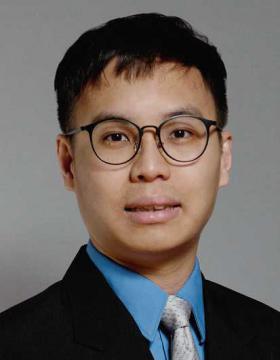 Assistant Professor
Adison
WONG
PhD (Bioengineering), Imperial College London, United Kingdom
Cluster:
Food, Chemical and Biotechnology
Profile

SIT Appointments

Education

PhD (Bioengineering)

Imperial College London

,

United Kingdom

BEng (Chemical and Biomolecular Engineering) with First Class Honors

Nanyang Technological University

,

Singapore

Achievements

2011 Best Application Research, 5th International Meeting on Synthetic Biology

2011 Top 10 Singapore Research, Singapore Straits Times

2011 Best research article in Molecular Systems Biology, EMBO & NPG

Dean's List in Chemical and Biomolecular Engineering Degree Program

Professional Memberships

Student Chapter Advisory, Biomedical Engineering Society of Singapore

Scientific Member, Singapore Consortium for Synthetic Biology

Student Chapter Advisory, International Society of Pharmaceutical Engineering
Research

Research Interests

Biofoundry & Automation

Development of high throughput robotic platforms for biotechnology applications

Systems & Synthetic Biology

Engineering of microbes and mammalian cells for production of biochemicals and human therapeutics

Designer Probiotics & Human Microbiome

Improving human health through designer probiotics and reconstitution of the human microbiome.

Bioprocess Engineering

Development of bioprocess and purification schemes for pilot scale manufacturing of bioproducts in microorganisms.

Current Projects

Exploring Virtual Reality to Improve Chemical Engineering Learning Outcomes

Co-PI, funded by Ministry of Education Singapore 

Developing a scale-up platform for adoptive cell therapy

Co-PI, funded by Ministry of Education Singapore (MOE TIF)

Cell separation using microfluidics technology

PI, funded by SIT Ignition Grant

Past Projects

Development of next generation antimicrobial peptides for antimicrobial therapy and protection

Collaborator, funded by US Air force
Publication

Journal Papers

A Wong and M Ling. Characterization of Transcriptional Activities. Encyc Bioinformatics and Comp Biol (2018).

J Yang, M Spitzer, A Wong, WS Yew, and M Chang. High-throughput Cell Plating Using the ROTOR HDA. Singer Instruments Application Notes (2018).

HL Pham*, A Wong*, NY Chua, WS Teo, WS Yew and M Chang. Engineering a riboswitch-based genetic platform for the self-directed evolution of acid-tolerant phenotypes. Nat Comms (2017).

HL Pham, CL Ho, A Wong, and M Chang. Applying the design-build-test paradigm in microbiome engineering. Curr Opin Biotechnol (2017).

IY Hwang*, E Koh*, A Wong, J March, W Bentley, YS Lee, and M Chang. Engineered probiotic Escherichia coli can eliminate and prevent Pseudomonas aeruginosa gut infection in animal models. Nat Comms (2017).

HL Pham, A Wong, and M Chang. DNA expression system and uses thereof. US Patent Application 62/427,950 (2016).

Z Jin*, A Wong*, JL Foo, YX Cao, M Chang, and YJ Yuan. Engineering Saccharomyces cerevisiae to produce odd-chain length fatty alcohols. Biotechnol. Bioeng (2016).

A Wong*, HJ Wang, CL Poh, and R Kitney. Layering genetic circuits to build a single cell, bacterial half adder. BMC Biol 13 (2015).

CK Wong, N Saeidi, CL Poh, and M Chang. Isolated nucleotide molecule and method of sensing and killing pathogenic microorganism. US Patent 9,044020 B2 (2015).

N Saeidi* & CK Wong*. et al. Engineering microbes to sense and eradicate Pseudomonas aeruginosa, a human pathogen. Mol Syst Biol 7 (2011).

Featured in Nature Review Genetics 9:699 and Nature Reviews Microbiology 12:668. Also reported by over 70 news media agencies worldwide, including Australia Broadcasting Corporation, CBS News, Chicago Tribune, Fox News, Nature, National Geographic, Reuters, Science, Straits Times, The Scientist and International Business Times.

Conferences

7th International Meeting on Synthetic Biology, Singapore (2017). Program Committee.

IET Engineering Biology Conference, London (2016). Design paradigms for engineering biosensing circuit.

7th International Workshop on Bio-Design Automation, Seattle (2015). Programming digital logics in biological systems.

5th International Meeting on Synthetic Biology, Stanford (2011). Programming commensal bacteria to sense and kill Pseudomonas, a human pathogen.

Books

CK Wong*, MH Tan, B. Rasouliha, H Ling, SS Leong, CL Poh, and M Chang. Engineering and analyzing multicellular systems: methods and protocols, Therapeutic microbes for infectious disease, Springer New York 117-133 (2014).